Foxy Burrow | Shutterstock
Want to learn new ways to make
extra money

?

Join 1,000,000+ monthly readers in getting updates and cool freebies:
Our number one goal at DollarSprout is to help readers improve their financial lives, and we regularly partner with companies that share that same vision. Some of the links in this post may be from our partners. Here's how we make money.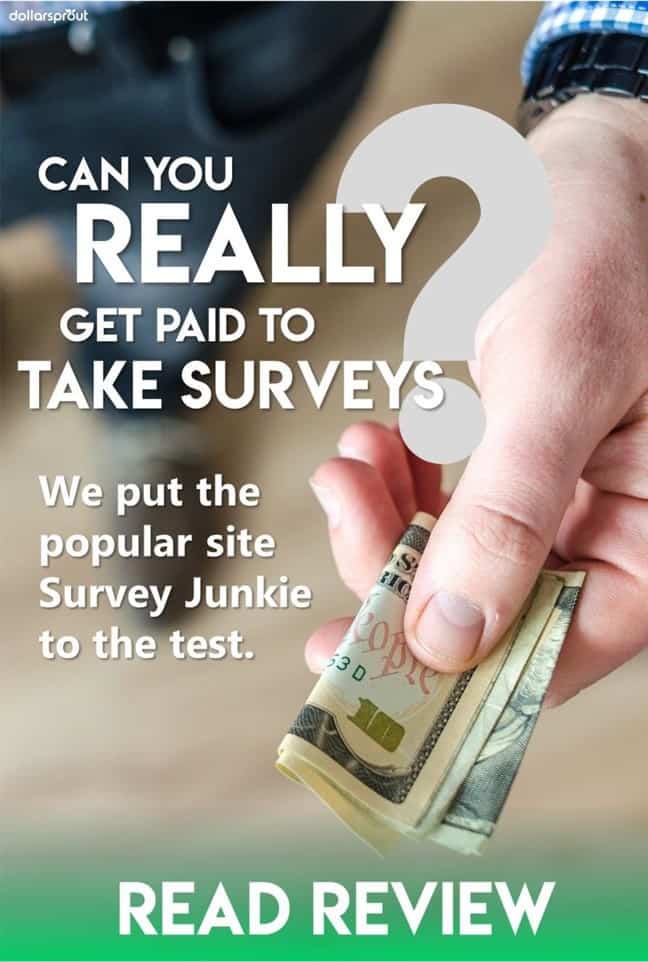 Is Survey Junkie really a decent way to make money? Is Survey Junkie legitimate?
These are the questions we keep getting asked. Here at DollarSprout, we're big fans of paid online surveys that help us earn extra money every month answering questions while simultaneously binge watching our favorite Netflix shows. And Survey Junkie is one of our go-to's.
But our readers (that's you!) wanted to know more, so we put together this Survey Junkie review to answer the most pressing questions about making money with this tool.
First, a brief introduction —
Survey Junkie is a paid online survey site founded in 2013. The opinions you provide (via surveys) can help companies improve an existing product you use or develop new ones you'll love. The best part, of course, is that companies pay you for your opinions.
More on that to come.
How does Survey Junkie work?

Here's the low-down on how Survey Junkie affords to pay members for their opinions and how you can get a piece of the pie.
Surveys are market research
Like most paid survey sites that can help you earn cash easily, you are compensated for sharing your time and consumer perspective as a service to a company. The entire idea behind surveys, of course, is to better understand what customers want and need — that's market research!
To make this information actionable during product development, companies must categorize what they know about who typically buys what products. This is precisely why you are asked to share some personal information on your profile, including:
how much shopping you do for your household
key demographic information, like household income, gender, and relationship status
health habits, personal interests, or travel service loyalty
pet ownership status
household use of technology
When starting surveys, you may come across a message at some point like "We're sorry — you did not qualify for this survey."
Don't feel bad! It isn't personal. It's just because you aren't the typical customer for the product or service they're looking to improve.
Become a member to start earning with Survey Junkie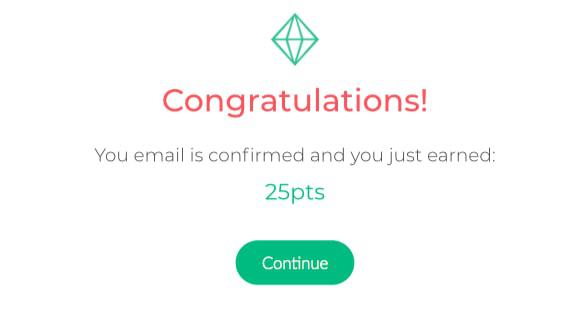 Survey Junkie Login
Signing up to be a Survey Junkie member is quite straightforward, taking just a few seconds.
I opted to create an account using my Facebook login, but I also could have used my Google login or just set up a new username and password. After that, you'll need to confirm your email. Once I earned my first 25 points for confirming my identity, I was ready to really get the ball rolling!
Survey Junkie Rewards (Points)
In the first 30 minutes of being a member, I earned about $2 just from setting up my profile. Here's how:
Create an account (Earned my first 25 points!)
Confirm your email address/identity
Provide your ZIP Code
Answer questions in your user profile (another 50 points)
Take the new user tour they call "How it works" (5 points)
Complete additional sub-profiles (10 points each) x 5
Start taking surveys (and get paid)
Some competitors to Survey Junkie (like Swagbucks) offer multiple ways to earn points, but Survey Junkie is 100% focused on surveys. That makes it insanely easy to use.
→ PRO TIP: If you've been intimidated by other paid survey sites with more complex point systems, Survey Junkie is for you.
As you can see in the picture below, the surveys available to you are very obvious. Surveys are either available or they're not. The green "Take Survey" button is an obvious indicator.

Selecting a survey from this dashboard redirects you to a third party site. Each client that hires Survey Junkie has a slightly different site: how it looks, how it asks questions, etc.
The first screen typically asks "qualifying" questions to confirm you are a good fit for the survey. If you are, you'll see something like this:

Other times, you'll find you do not qualify. In these instances, Survey Junkie awards you 3 points for answering the screening questions, anyway. Similarly, if you start a survey, but it has been answered by enough other participants, Survey Junkie will award you 2 points for trying.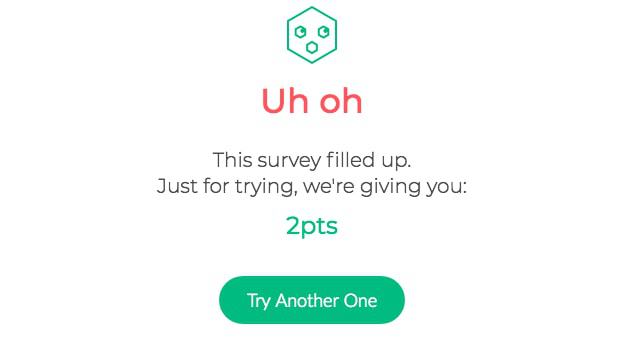 Each day, I get emails alerting me to available surveys. I love that they tell me right in the subject line how long it will take: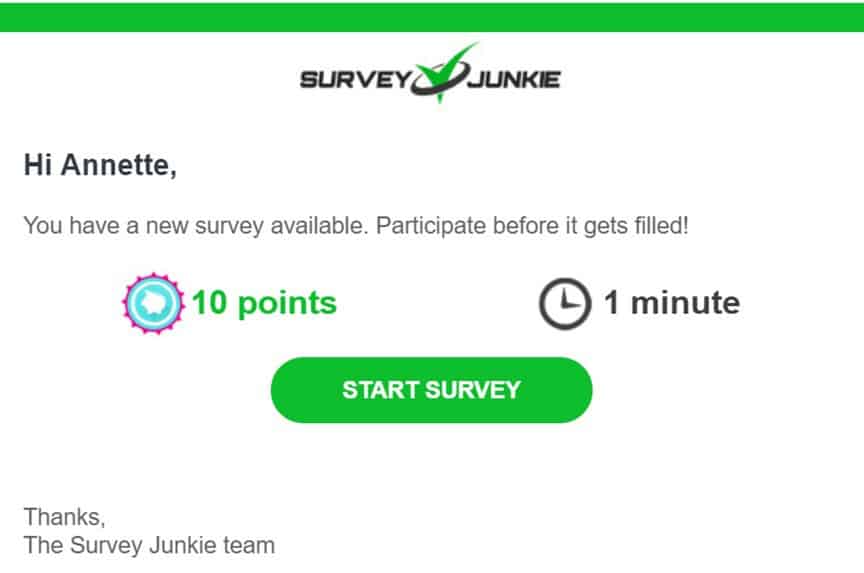 As you take surveys, the dashboard is also an idiot-proof way to track how many points you've racked up: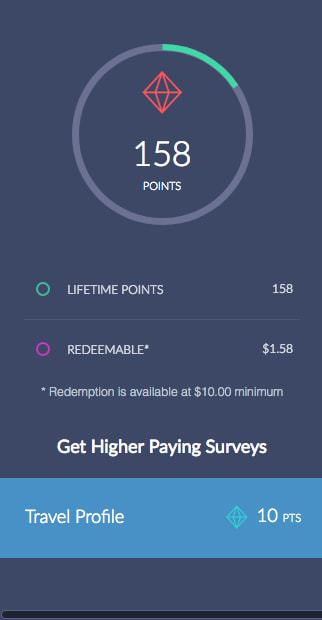 How much money can I make with Survey Junkie?
Here's the scoop on how the Survey Junkie point system works. It's pretty simple:
100 Survey Junkie points equals $1
Most surveys take 1-20 minutes and are worth 10-90 points ($.10-$.90)
You can redeem points by PayPal for cash or electronic gift cards once you have 1,000 points ($10)
Filling out all my basic profile information earned me 168 points, or $1.68. That's not a bad start just for telling them about myself!
Related: 31 Creative Ways to Make Money Fast
Pros and Cons of Survey Junkie
Although you won't get rich doing paid surveys and it is decidedly less lucrative than other ways to earn cash online, it is kinda the dream to make money while expending practically zero effort.
At dinner with friends last weekend, the hostess mentioned she does online surveys on her phone all the time. In fact, she said she most often does them while watching TV and feels like it's a game to see if she'll be the right customer for the survey.
On balance, there are a few pros and cons to consider as you decide if Survey Junkie is for you.
Pros
Free and simple to register as a member
It's definitely not a scam
No special skills needed, nothing to install
New surveys constantly available, notification by email when eligible
Flexible payment options via PayPal or electronic gift cards
Earn points for answering screening questions
Extensive FAQ and good customer support
Cons
With no Survey Junkie app for mobile, surveys are designed to be done on a computer (may look odd on tablet/phone)
Survey questions are sometimes redundant
You may not qualify for some surveys
Survey Junkie Review Summary
If you've been thinking about joining a paid survey site, Survey Junkie is an awesome place to start. The simplicity of the site makes it beginner-friendly and the points they award for signing up pays nearly $2 in itself.
What do you have to lose? Probably not much. Join the 100,000+ who are already making money with Survey Junkie.
Related: Is InboxDollars legit? Our InboxDollars Review Finds Out (Plus Hacks for Earning the Most Money)
You May Also Like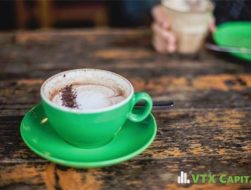 100+ Clever Ways to Earn Extra Money in 2019
A big reason why Ben and I started DollarSprout was to help people learn about different ways to make extra money. From simple gigs on the side, to launching a full-blown startup (and everything in between), we've researched it all. Obviously, earning extra money is something that can really change your life. Money can buy…