Photo Credit © Shutterstock Images
Want to learn new ways to make
extra money

?

Join 1,000,000+ monthly readers in getting updates and cool freebies:
Our number one goal at DollarSprout is to help readers improve their financial lives, and we regularly partner with companies that share that same vision. Some of the links in this post may be from our partners. Here's how we make money.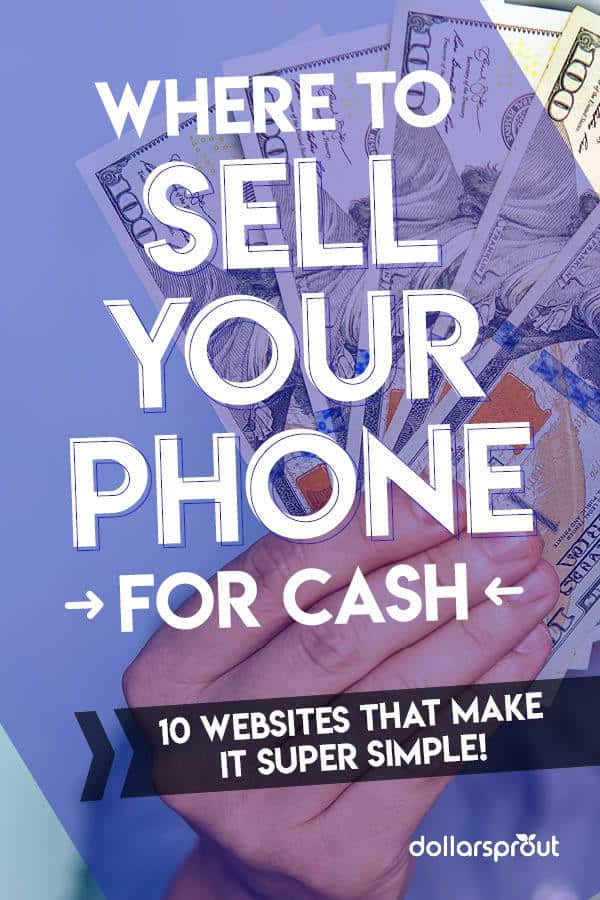 If you've ever thought to yourself, "I should sell my phone," you've come to the right place.
Maybe you have an old phone lying around inside a drawer, buried beneath old cables and tech supplies you don't need anymore. You keep saying you'll get around to it, but it just sits there collecting dust.
It's time to stop saying and start doing. The truth is that it's quick and easy to sell your phone for cash.
You can always consider a pawn shop, but the simple fact is that you will get the most for your device if you sell your phone online.
It's no use to you sitting in a box in your closet. Remember, your device's value depreciates with time, and it's in your best interest to sell your phone for cash while you still can! Getting rid of old cell phones can put some money in your pocket, if you do it right.
Pour yourself a drink and pull up a chair. Read this comprehensive guide on the many ways you can make extra money by selling your old phone.
Where Can I Sell My Phone Online?
Where are others selling their phones? Do you know where to start? eBay and Craigslist are popular choices and for good reasons. You have several options, and they're all great.
Consider the venue that best supports your personal style or the fees you're willing to pay.
Remember that fees power the platform, so a paid option tends to come with more protection and buyer traffic.
Where To Sell Your Phone For Cash
If you choose to sell your phone online you will find there are plenty of options. With proper research, you can start selling through each platform like a pro.
1. Connect with a Buyer on Reseller Facebook Groups or Facebook Marketplace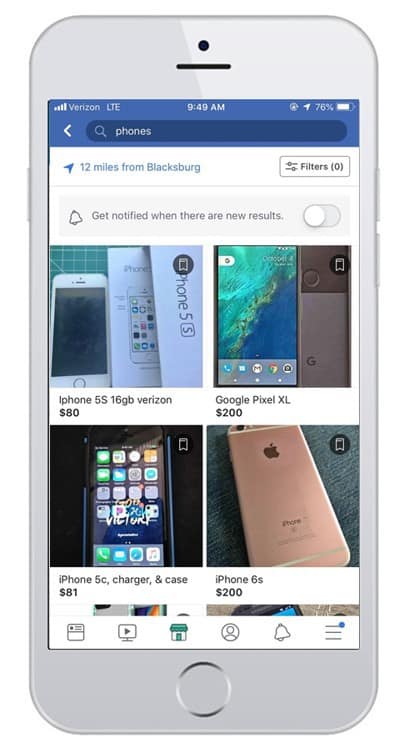 A ton of Facebook groups exist for buying and selling stuff. This popular social media site offers sellers a fantastic avenue to find a buyer.
Once you join a Facebook group, simply upload photos of your old phone and write an enticing description that includes the essential details.
Write the description yourself, as it can be trouble if you copy colorful descriptive language from another source.
This does not apply to technical details, which may be borrowed directly from the manufacturer, as they are factual and not descriptive.
Chances are you'll get a lot of takers in no time, assuming the Facebook group you just joined is very active. If not, join multiple groups to maximize your exposure.
One significant advantage of selling your old phone on Facebook Groups as opposed to established platforms like eBay or Amazon is the lower fee structure.
There's also a level of transparency that you can't experience on other selling platforms. Plus it's fantastically easy to use.
As long as you make it a point to follow standard social media etiquette and comply with group rules (every legit Facebook group should have some), Facebook groups can provide you with a reliable avenue to sell your old phone.
Related: 22 Best Money Making Apps for Your Smartphone
2. Create a Listing on Craigslist to Sell Your Phone for Cash
Craigslist offers a reliable and profitable way to sell your phone online if you know how to use it. There's a reason why the platform has been around for more than a decade.
To find potential buyers on Craigslist in the shortest amount of time, all you need is a good camera, a knack for taking pretty good photos, a bit of talent for writing descriptions, and a friendly yet assertive approach.
To ensure safety, insist on meeting in a public place with your potential buyer. The same goes for all private transactions; stay safe out there!
Related: 6 Simple Steps to Profitable Selling on Craigslist
3. Sell Your Phone on Gazelle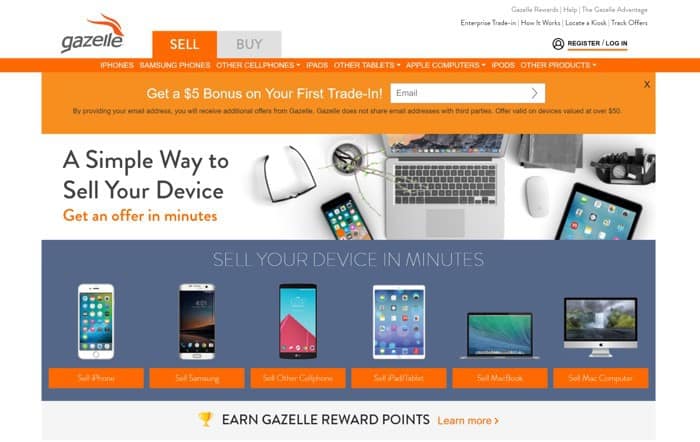 With over 2 million gadgets bought and sold, Gazelle (formerly known as Second Rotation) has maintained a good reputation as a platform for buying and selling pre-owned phones.
Is it reliable? This eCommerce business runs every item through a 30-point inspection to ensure that it's in good condition and that all features are functional.
Gazelle's website works seamlessly and is straightforward. The platform offers a 50-day guarantee, ensuring that the selling price remains the same before attendant market changes cause its value to go down.
You can choose from among three options on how to get paid: Check, PayPal, or Amazon gift card. The best part? Shipping is completely FREE.
4. Find a Buyer For Your Old Phone on Swappa

Swappa is a unique user-to-user marketplace for buying and selling "newish" tech.
They take the time to review all items being sold on their platform, making the platform one of the most trusted in the eCommerce industry. Swappa doesn't charge seller fees unless you opt for a Featured listing.
5. Sell Your Old Phone on eBay

Selling old smartphones on eBay is an age-old practice that persists even today. The power of the selling platform has significantly increased, particularly regarding selling phones.
Remember to take eBay fees and packaging/shipping supplies into account, and familiarize yourself with eBay seller standards. eBay Seller Protection and the buyer reach they'll provide come at a reasonable price, but it is still a price.
This well-known eCommerce site offers you two options: to put up your phone up for auction or to specify a Buy It Now price you want to receive. You can also allow buyers to send you best offers if you're in the mood to dicker.
To get a good idea on how much your phone costs, you can query your phone's model name and number in the site's listings. Also, taking professional-looking photos of the merchandise and writing relevant descriptions will help you find potential buyers in a short amount of time.
You can check your phone's value easily by plugging in your phone's information into eBay's dedicated page for selling cell phones.
To know beforehand the postage costs involved in every transaction, you can use eBay's Help page about fees.
Sometimes eBay will even offer a guarantee or bonus cash amount if your phone sells for less than a certain amount. Check their announcements for offers before you list.
6. Learn to Letgo
If you described letgo as "Craigslist but turned into an app," then you've nearly hit the mark. If you want to get rid of your old device quickly, letgo is a legitimate option.
The app is easy and straightforward. After a quick download and seamless registration, you have only to take photos of your phone (using the app's dedicated camera feature), put a price on it, fill out the title and the description, and then specify the relevant categories.
Upload and you're good to go.
One major disadvantage with letgo, at least when compared with eBay and Gazelle, is that it's designed for private transactions. If you get scammed, the platform won't offer any refunds or handle any disputes.
You can safeguard yourself from scams, however, by closing the sale in person (and in a public place, as per usual with private transactions). All things considered, letgo is a nice, easy way to get cash for your old phone.
Online Trade-In Services
There's a wide range of trade-in services offering to trade in your old phone in exchange for some credit which you can use to buy a new one.
If your reason for wanting to sell your old phone is to buy a new one in the first place, trade-in services will make the process easier and quicker for you.
7. Use the Amazon Trade-In Program

Amazon's Trade-In program is one of the most popular trade-in services out there, and it has been for years. Amazon is a powerhouse in the eCommerce industry, so it's not terribly surprising.
The idea is to send your old phone in exchange for an Amazon gift card, which you can use as credit to buy a new phone from the site.
You'll have to answer a few questions about your item before receiving a quote. You will receive specific instructions on how to ship your item to the Amazon offices.
After two business days, you'll receive an email informing you whether your trade-in item is eligible. Once it's approved, Amazon will send you a gift card for the equivalent amount.
Amazon's Trade-In program has been one of the most reliable trade-in services you can find out there. You might get more money out of your old phone through eBay, but Amazon's efficient system and customer support give more assurance that the trade-in process executes without a hitch.
8. Use the Lesser Known Walmart Trade-In Program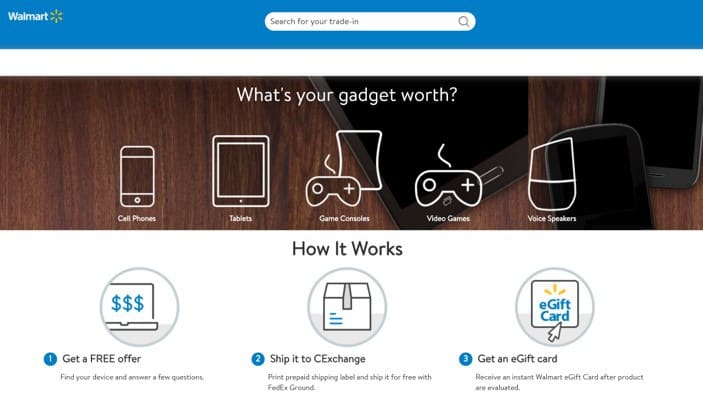 Walmart's trade-in program is similar to Amazon's. Unlike Amazon's trade-in service, Walmart's program is handled by CExchange instead of being done in-house.
Despite the third party,  it's pretty straightforward. Just search the model of your device through the site's trade-in program page under the relevant category. Once you find it, the site will tell you how much your item is worth.
After answering a few questions, you'll get the option to send the item to CExchange along with the printed shipping label. Once it's approved, you'll receive a Walmart Gift card equivalent to the total amount indicated in the appraisal.
9. Trade Your Old Phone to Best Buy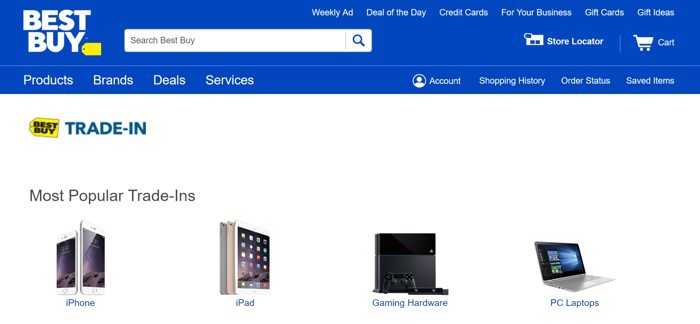 If you've ever wondered, "Does Best Buy buy phones?" the answer is yes!
This one's quite similar to the other options, but with one added convenience: the option to submit your old phone directly to a physical store (take that, Amazon!).
It's still the same process online. Choose the item to submit, answer qualifying questions, receive a trade-in quote, and then ship the item to the Best Buy offices. Once approved, you receive a Best Buy gift card. Do with it what you will!
10. Use the Apple Trade-In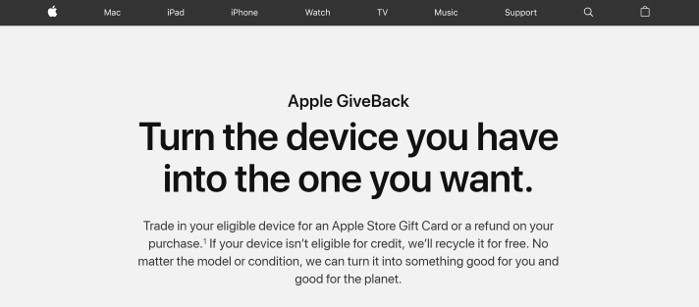 This one shouldn't surprise you if you're an Apple user, but Apple's trade-in program only applies to Apple products. If you want to trade your old iPhone for a new Apple device, it just makes sense to do it through the official store.
Just visit the trade-in page, answer a few questions, and the site will offer you a trade-in estimate for an Apple Gift Card or instant credit at the Apple Store.
Better yet, they'll provide you with an excellent opportunity to help save the planet by offering to send your old phone to a recycling partner.
Related: Best Places to Sell Your iPhone for the Most Money
How Much Can I Get If I Sell My Old Phone?
If you want to sell your phone for cash, there are some important questions to ask yourself.
The first order of business, of course, is to figure out the price for which you can sell your old phone. To ensure that you won't get the short end of the stick, you'll need to do your research.
Here are a few things to keep in mind while you're at it:
Is Your Phone a Premium Model?
Obviously, name brand phones are going to be worth more. "Premium" is a fairly loose term, but in general, you will get more cash for your phone if it is one or two generations old. Anything older than that, and the value quickly declines.
Apple and Samsung represented approximately 67% of all cellphones owned in 2017. That means that demand for those two brands in particular will be much higher than other brands, therefore boosting your potential asking price.
Does It Have All Original Packaging?
Your old phone is going to be worth so much more if you still have the box that came with it. If you want to get the best possible price for your old smartphone, include the original packaging along with the accessories (if you still have them).
Presentation matters.
Are You Selling Your Phone Accessories Too?
Including the original accessories when you sell your phone online can increase its overall value. You always have the option to present it as a "package deal" if you want to attract more buyers.
Usually, a complete package of accessories includes the charger, earphones, and a USB cable. The manual is helpful to have but not strictly necessary.
What Should I Do Before I Sell My Phone?
To say that your phone is a personal belonging is an understatement. Your phone may hold information that might be personal, important, or even scandalous.
Before shipping it away, make sure that you do the following steps first.
Unpair It from Any Other Devices You Own
To unpair any device from your old phone, go to Settings > Wireless & Networks > Bluetooth settings. Unpair every paired Bluetooth device you find there. Settings may vary according to phone model.
Back Up Your Important Data
As already mentioned, chances are you have a lot of critical or sensitive data saved in your old phone's memory. You can't just sell your old phone without wiping out all that information. However, there may be information you'll want to keep.
Thankfully, there's a wide range of options that can help you back up all that data and be able to sync it with your new device.
All phones have a built-in backup feature. For Android phones, simply head over to Settings > Back up. For Apple products, you can back up your data with iCloud or iTunes.
One good way to back up your phone is to use a cloud service, such as the Google Cloud platform or Dropbox.
Reset Your Phone To Factory Settings
One surefire way to wipe all your data from your phone is to reset it to factory settings. It doesn't just delete the data; it also removes the addresses specifying where the data lives.
The procedure for resetting your phone's factory settings will depend on the type of device. You can find a general guide on how to reset your phone here.
In most cases, you should be able to see it under Settings. To that end, make sure to have your PIN code ready (if applicable).
Ready? Go Sell Your Phone Online!
That's all there is to it! The Internet has made it almost easier to sell your cell phone online than it probably was to buy it.
Have you been successful selling your phone for cash? Did you do it online? Or did you look for local stores that buy used cell phones? Tell us how you did it!
Related: 40 Other Ways to Make Money Fast
You May Also Like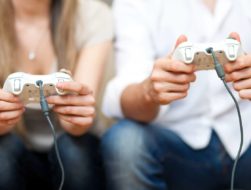 14 Best Places to Sell Video Games
Do you have an old copy of Street Fighter II or Sonic the Hedgehog lying around collecting dust? If you're thinking of tossing those games, you should reconsider. Instead, you can sell your games online or trade them in locally.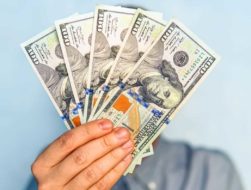 12 Free Ways to Make $500 Fast
If you're smart with your time and resources, you can make $500 fast (as in one day) with some of these gigs. From walking dogs, to driving people around, to working from your laptop, there's money out there waiting to be made. All you have to do is choose your gig and start putting in the work!