rawpixel.com | Shutterstock
Want to learn new ways to make
extra money

?

Join 1,000,000+ monthly readers in getting updates and cool freebies:
Our number one goal at DollarSprout is to help readers improve their financial lives, and we regularly partner with companies that share that same vision. Some of the links in this post may be from our partners. Here's how we make money.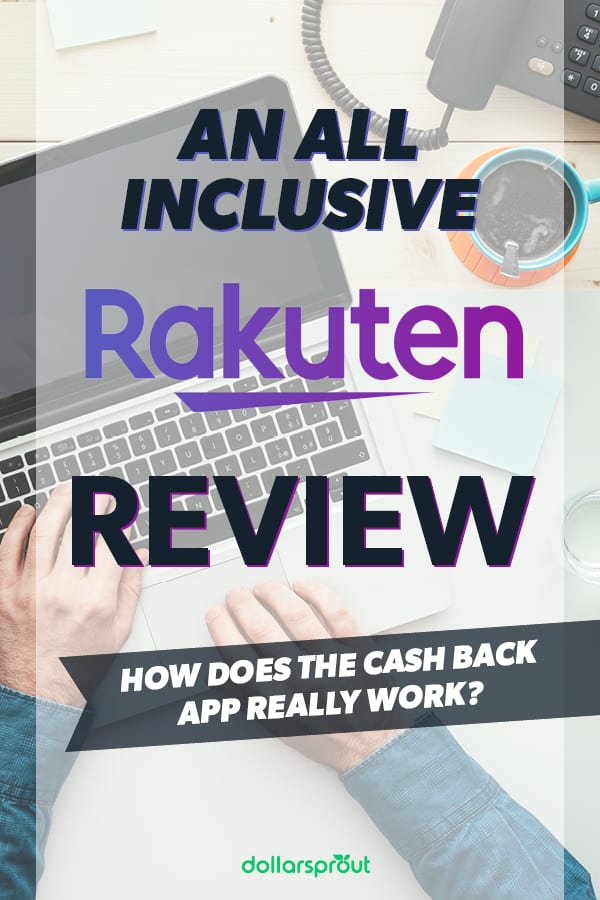 If you're like me, you love tools that help you save money with as little effort as possible.
The sad fact is that a lot of apps and programs make this promise, but few live up to it.
Rakuten (formerly Ebates) is a free site that claims to provide users with "a hassle-free way to save money on the things they buy every day."
Sounds awesome, but is it too good to be true?
In this Rakuten review, I'm going to show you how Rakuten works, why it works, and what you're missing out on if you don't sign up for a free account.
How Does Rakuten Work?
Rakuten is a site that gives you cash back on almost everything you buy online.
It's kind of like a credit card that gives you rewards, except you don't pay interest, and instead of getting only 1-2% cash back, you can get up to 40%.
Free
Price
Company makes commissions on your purchases.
DollarSprout Rating
Easy cash back with browser extension.
Rakuten at a Glance:
Rakuten (formerly Ebates) is a free rewards website that gives users cash back on everyday purchases. Earn up to 40% back on sites like Amazon, Ray-Ban, Overstock, and Sephora. Install the browser extension to receive cash-back alerts when you shop on Rakuten's partner sites. Every quarter, Rakuten will send your Big Fat Check through the mail or straight to your PayPal account.
Show

Hide

more
Pros
No personal or credit card information required
Rewards for purchases you already make
Browser extension for convenient alerts
Bonus for each friend you refer
Cons
Rewards sometimes slow to show up
Payouts are every quarter
Rewards voided if you return your items
The Burning Question: Is Rakuten Legit?
The first question everyone always asks me about Rakuten is whether it's legit or a scam.
That's a reasonable question since it seems like there are a ton of sites popping up that steal your information or don't deliver on what they promised.
Rakuten is a real company, and they deliver on their cashback promises.
Launched in 1999, they are one of the oldest coupon-type sites out there. In internet years, that pretty much makes them ancient.
Rakuten BBB: A+ Rating Positive Rakuten Customer Reviews
Rakuten also has an A+ rating with the Better Business Bureau (BBB), so you can be assured that this isn't a fly-by-night company.
Rakuten customer reviews have to remain high in order for them to maintain an A+ rating, so they must be doing something right.
A few years ago in 2014, the original company, Ebates, was bought by Rakuten. But other than the name, not much has changed. According to Rakuten, the acquisition means that they offer a stronger loyalty program and even more retailer options.
They're going head-to-head against Amazon, so I think that this battle will ultimately be good for the consumer. I'm eager to see even more benefits from Rakuten in the coming years.
How Do I Use Rakuten for Cashback?
Here's the rundown:
Visit a participating website while logged on to Rakuten.
Shop as you normally would.
Each quarter you get a "big fat check" with your rewards.
It's your choice whether you'd like a paper check, PayPal deposit, or a transfer to a charitable cause, friend, or family member.
Even though you earn money by shopping at any one of their 2,000 participating retailers, you must be logged in to Rakuten in order to have your purchases tracked.
Your shopping trip can start on either the Rakuten website or the app. Then you simply click on the store you'd like to shop at, and you go directly to the company's site.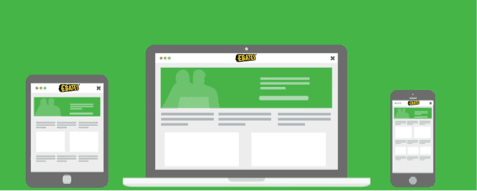 From there, browse the site and shop like you normally would. Nothing will be different about your experience, except that Rakuten is tracking your cart and purchase activity.
Rakuten earns a commission from the retailer when you purchase something, and you get a portion of it.
And it's not just your makeup habit at Sephora that earns commissions. They've also partnered with sites like Expedia, so you get money back for your hotels, rental cars, and even flights.
How to Make Sure You Get Your Cash Back
What if you forget to start your shopping trip on the app or site?
There's no need to worry as long as you install the Rakuten extension to your browser. There's one for both Chrome and Safari.
The extension is free and takes less than one minute to install.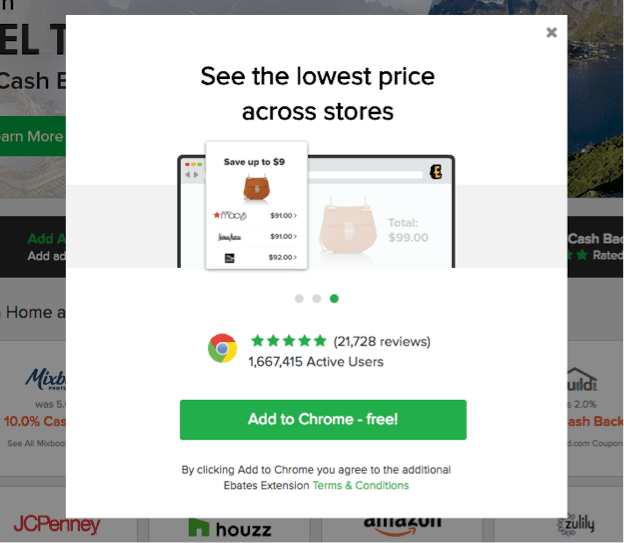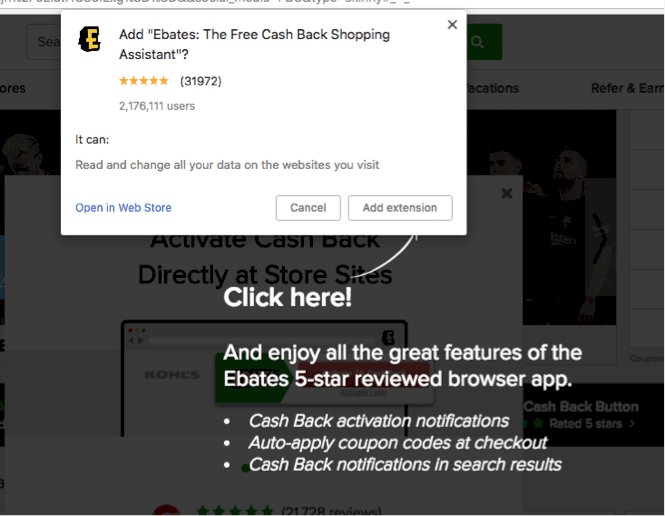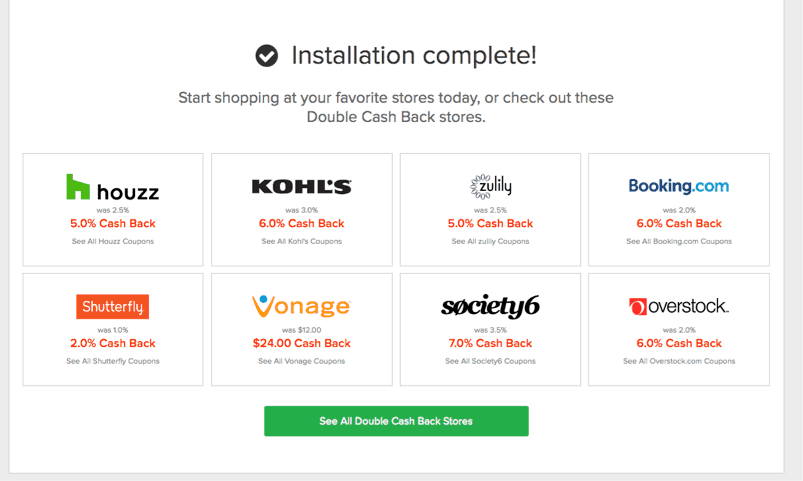 So if you go directly to a retailer's website without clicking over from Rakuten, you'll get a popup that looks like this: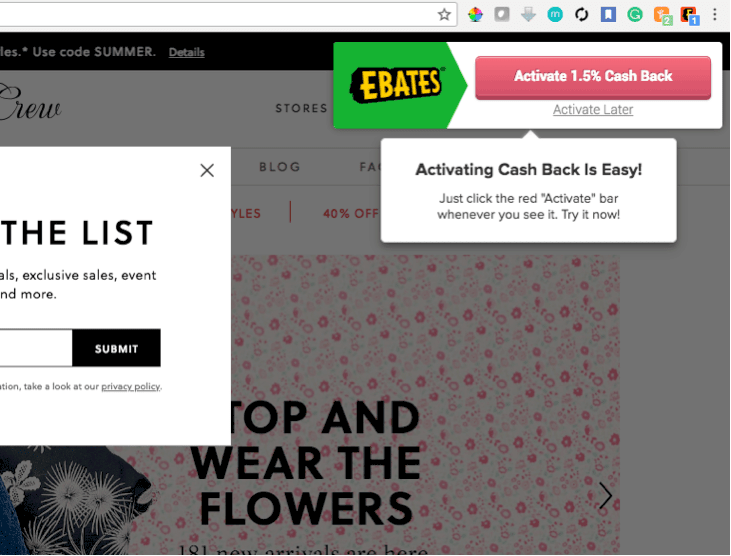 In this example, I went directly to Jcrew.com and immediately saw this message. I activated my cash back and continued shopping.
I got a green confirmation message (it disappeared before I could screenshot it), and then I was on my way to savings and cash back.
Rakuten is More Than Just a Cash Back Site
Yes, I did just say savings and cash back. The thing is, Rakuten is not just a commission sharing site. It's also a way to make sure you get the lowest prices and any coupon or discount that the retailer is offering.
When you start your shopping from the Rakuten portal, you'll see something like this for each retailer: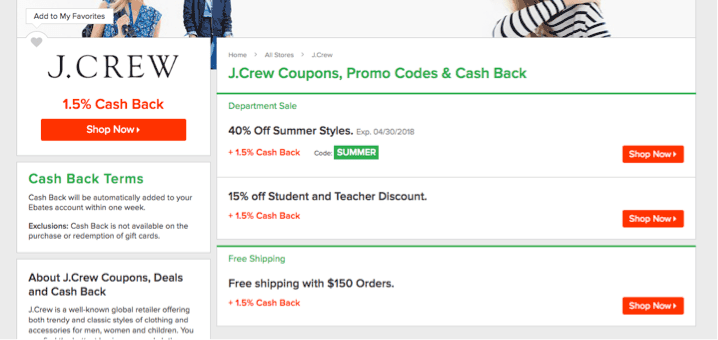 But, even if you don't visit the portal first, you'll still get access to these bargains from the retailer. When I shopped at Jcrew.com, this is what I experienced:
1. The site informed me that there was a coupon I could use (the 40% off summer styles as seen above).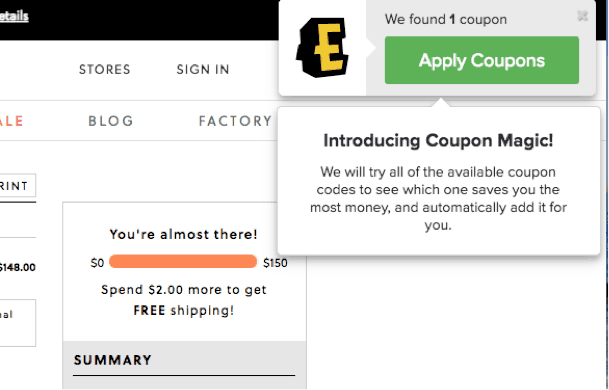 2. One click later, Rakuten is applying the coupon and the cash back to the item in my cart.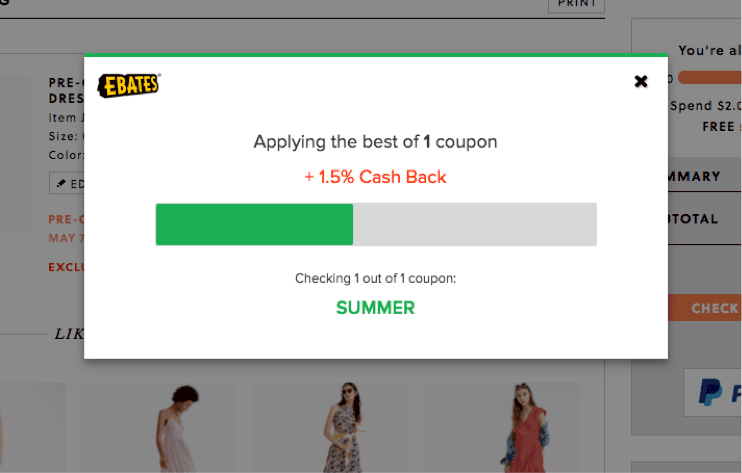 3. Within seconds, I got confirmation that the coupon code and my rewards were applied.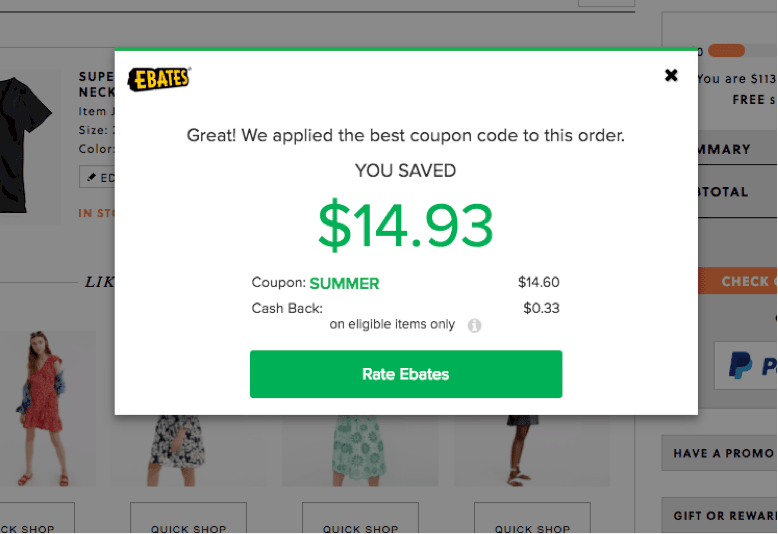 Sadly, J. Crew was only offering 1.5% cash rewards, but the average Rakuten deal is 5% cash back.
Events and Double Cash Back
Make sure you're signed up for their email list to get announcements about promotional events like double cash back or rewards percentages that are higher than normal.
There are always companies giving extra rewards. In fact, on the day I'm writing this, Jane.com decided to up their traditional 1% cash back to 10%.
Additional Benefits
Recently, Rakuten added a section to the site called "Hot Deals."
This category allows you to browse specifically for stores offering BOGOs, cash back on gift cards, free shipping, free gifts (my favorite), and even places that will allow you to buy online and then pick up in the store.
Speaking of in-store pickups, you can now also use Rakuten while shopping at the physical retailer.
All you have to do is visit your Rakuten portal, find an in-store offer you like, and click the button to link the offer to your credit card. In order to take advantage of this, you have to store your credit card info on Rakuten.
When you pay with your linked card, you'll automatically get the cash back.
You can also link your card directly in the store, too.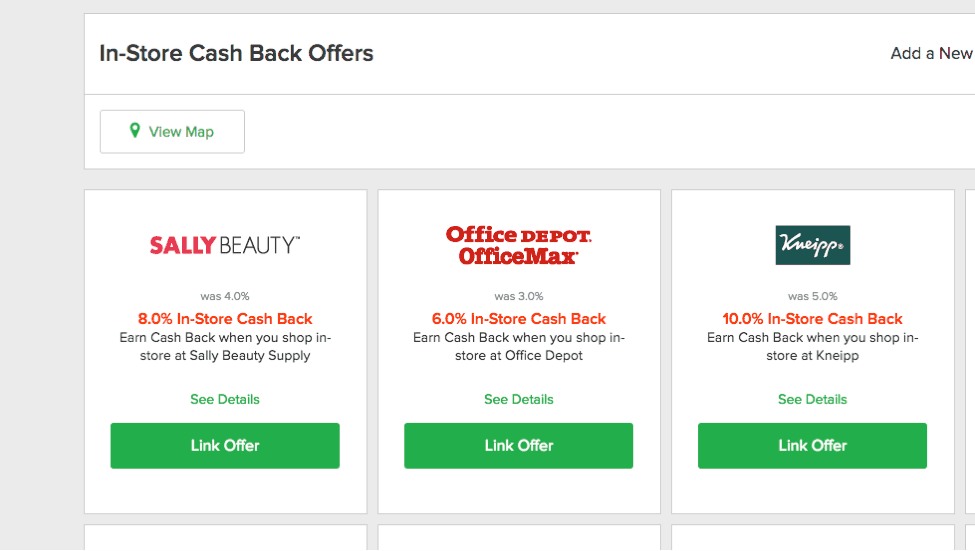 One caveat: if you're using a debit card, you'll need to run it as a credit card transaction and sign a credit card receipt slip.
Is There a Catch?
Everyone always asks me this, too. They think that by participating, they'll have to fill out forms, take online surveys, collect points in order to get rewards, or go on some telemarketer's list.
Thankfully, none of this is true. You saw earlier how easy it is to get started. That's literally all there is to it.
You don't have to give out any personal information at all. In fact, unless you want a paper check in the mail, you don't even have to give out your mailing address.
So, Why Does Rakuten Do This?
As a shopper, we get a lot of benefits from this system, but honestly, Rakuten isn't just handing you money out of the kindness of their hearts.
Of the cash back that you're getting, they receive a portion of that, too.
While the exact amount depends on the contract they have with the retailer, I've often seen a 60/40 split. So if you spend $100 and get $4.00 rewards, Rakuten may get $6.00
Is it fair? Maybe. Some argue that Rakuten isn't providing any real value to the retailer.
But until these retailers decide to cough up rewards on their own, I see Rakuten as a company that gives shoppers extra dough and retailers get exposure to their customers at a reasonable rate.
Rakuten Referral Program — Get $25 per Referral
I originally found out about Rakuten from a coworker who showed me a "big fat check" for $180 around the holidays.
He said he gets something like that every quarter, just for shopping online.
He told me about this site and said that if I signed up under his code, I would get $10 and he gets $25. Granted, I would have to make a purchase for the rewards to show up.
I wasn't quite sure what to think. I thought that by shopping through the portal, my experience would be different, the website would be slower, or I'd have a weird technical glitch.
I decided to try it on Sephora.com. I was out of moisturizer, and the prices on Amazon and eBay weren't any cheaper than they were at the retailer.
So, I signed up (you literally just enter your email and a password). Then I searched for Sephora on the list of retailers and found out that I would get the following rewards with my moisturizer purchased:
4% cash back
Free Bumble and Bumble trial size package
Free Hourglass Veil Translucent Setting Powder
$10 signup rewards
What I immediately loved about Rakuten is that it encourages me to shop directly from the retailer rather than Amazon or eBay.
Not only do I get a better deal, but I also get fun bonuses as well as the assurance that I'm receiving the freshest product.
Comparison Shopping with Rakuten
Here's a side benefit to using Rakuten: it makes comparison shopping a breeze. For example, I could buy my moisturizer at a variety of places. Sephora and Ulta are two that come to mind.
With Rakuten, I check out the rewards for each store before I decide where to shop.
You already saw what Sephora was offering, but what about Ulta? At the time, they had only 3% cash back, but they were also offering a $3.50 bonus.
They only had one free sample offer. However, it was for a full-size item.
I decided to go with Ulta in this case, especially since the price of the moisturizer was identical at both stores.
The Rakuten App
There's a mobile app for iOS and Android devices, so you can shop from your phone or tablet and still earn rewards. Here's what I love about the mobile app:
Daily announcements so I always know what's on sale and where the hot deals are
An account portal where I can view my pending cash, cash back history, and details about my next check
Easy to bookmark your favorite stores to view their offers easily
Alerts (as long as you enable push notifications) so you'll always have the latest information on deals
Scan UPCs and compare prices so you can find the store with the best deal
Tracked Shopping Trips
I'm not sure whether this is a pro or a con, so I'll explain it and let you decide. Rakuten tracks all of your shopping trips, whether you've made a purchase or not.
What I like about this is that it allows me to see where I've gone each month.
What I don't like about it is that I see all of my shopping trips, which is scary. Did I really shop online 25 out of the last 30 days?
Still, if you're diligent about budgeting or you just want to track your shopping behavior, this is a useful dashboard to have at your fingertips. It also shows you which of your transactions were eligible for cash back.
Rakuten Review: Pros
It's easy to sign up. As you saw in my example, it literally takes one minute.
You don't have to give personal information. Other than your email and address, you don't have to fill out forms or share information.
Rewards are automatic. You don't have to remember to enter any promo codes.
Referral bonuses. You get $25 for each friend you refer that makes a purchase.
Rakuten Review: Cons
It would be nice if the friends you refer got the same reward. It's kind of awkward when you tell your friends that they get $10 while you're getting $25.
Rewards take time to show up in your account. Sometimes it takes up to a couple of days to see cash back in your account. It's stressful wondering if the transaction went through, and it's a pain going back to check each day. Hopefully, they'll speed up the process soon.
Payouts are quarterly. While it's fun to get a big check every three months, it's sometimes a bummer having to wait, especially if you want the funds right away.
Also, the quarterly rewards are based on their schedule. They send checks on the 15th of May, August, November, and February.
Rewards are voided when you return or exchange a purchase. This is totally fair, but something I should warn you about, nonetheless. You can't go on a $10,000 shopping spree at a store offering 10% cash rewards and expect to keep $1,000 when you return everything. I mean, that would be awesome, but it just wouldn't make sense to Rakuten or the retailer.
How Does Rakuten Make Money?
Rakuten is an affiliate with thousands of online stores. When someone clicks on a Rakuten link to an online store, Rakuten gets a commission. Rakuten then gives you part of their commission as "cash back." A win-win for everyone.
A few popular stores that you'll find on Rakuten:
Amazon
Best Buy
JCPenney
Kohl's
Macy's
Nordstrom
Old Navy
Priceline
Target
Whether you buy clothing, makeup, furniture, or flights, you can earn cash back on virtually all of your online purchases as long as you have a Rakuten account.
Related: Top 10 Best Shopping Apps for Epic Savings in 2019
2019 Rakuten Review Verdict: It's Worth It
Rakuten is legit, low-risk, and definitely worth your time.
I've tried a couple of other cashback sites over the years with mixed results. There are some good ones out there, but Rakuten is my favorite so far.
Because they've been around for almost 20 years, they have an advantage.
They've developed long-term relationships with thousands of retailers, and because they have millions of members, they're able to offer retailers the eyeballs they need to keep offering generous rewards.
My verdict: Rakuten is free. It's easy to set up. You're already shopping at these stores. It's a no-brainer.
You May Also Like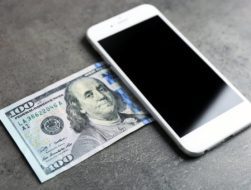 22 Best Money Making Apps for Your Smartphone or Mobile Device
Need some extra cash? In this article, we're sharing the best money making apps to help cushion your wallet. Do you spend a lot of time on your smartphone? I know I do. Seems like I'm not the only one. For a lot of us, our phone is a permanent fixture in our hand or pocket,…