Eugenio Marongiu | Shutterstock
Want to learn new ways to make
extra money

?

Join the family to get updates from us and tons of cool freebies:
Our number one goal at DollarSprout is to help readers improve their financial lives, and we regularly partner with companies that share that same vision. Some of the links in this post may be from our partners. Here's how we make money.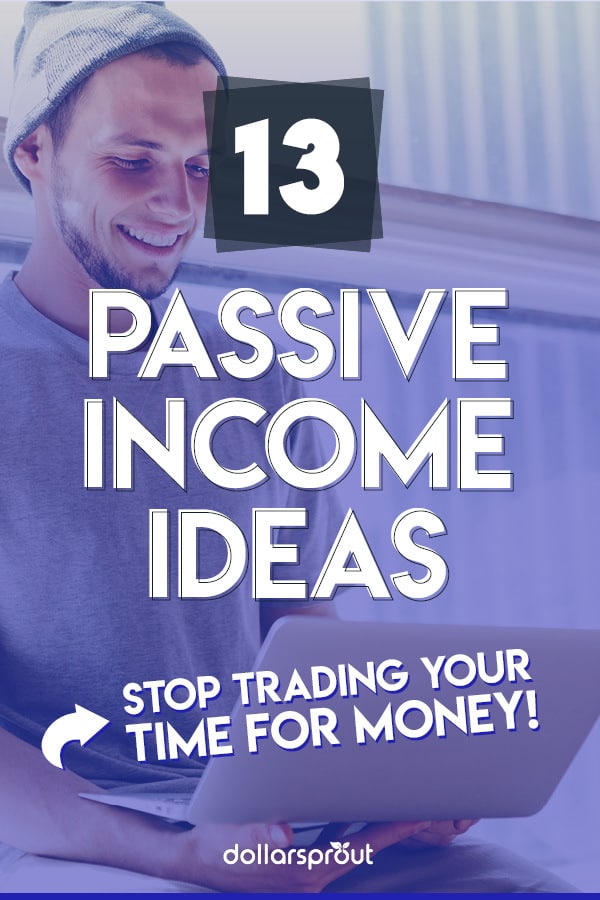 They say that the average millionaire has seven different streams of income. Note: That doesn't mean they have seven jobs. Most millionaires have figured out the passive income game.
By the time you're finished reading this, you'll be flush with ideas on how to start earning residual income for yourself.
According to Reader's Digest, over 50% of Americans are immediately plagued by thoughts of work and money as soon as they open their eyes in the morning.
Even though earning passive income in addition to your day job won't solve all of your life's problems, it's a good place to start. Especially if you're serious about building wealth.
What is Passive Income?
At its most basic definition, passive income, also known as residual income, is money you earn while you're not working. You could be sleeping, on the beach drinking margaritas, or just relaxing. Yet, money keeps getting added to your account.
Traditional passive income ideas include investing in stocks, bonds, real estate, and even royalty generation. These all involve making some sort of investment or cash outlay in order to generate a return.
What's the difference between passive and active income?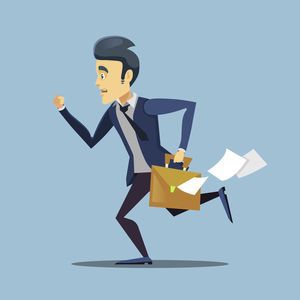 Active income, on the other hand, involves earning money in exchange for a service. It could be a salary, an hourly wage, commissions, or tips. It's essentially a trade of your time for a fixed dollar amount. Most people choose to live this way, and there's nothing inherently wrong with that, as long as you understand that there will be a limit to how much money you can realistically earn.
I'm not saying to quit your job (at least not yet), but if you're looking for creative ways to start generating wealth, here are my top 15 passive income ideas.
15 Passive Income Ideas Worth Researching
This list includes everything from easy, everyday tasks to building out entire businesses. I've even covered some of the more traditional passive income opportunities, but added a modern take.
Most passive income ideas require a certain amount of work up front before you can start benefiting. However, there are a couple of ways you can start earning right away – virtually no effort required!
Related: 16 Fun Hobbies That Can Make You Money
1. Get Cash Back for Shopping You Already Do
If you already do a portion of your shopping online, you could be missing out on some easy passive income by not taking advantage of cash back rewards.
Cash Back Credit Cards
Cash back credit cards offer a percentage — typically 1-5% — on purchases you already make. Some cash back offers vary depending on the category. For example, a card may offer 2% cash back on gas and groceries and 1% on all other purchases.
Many cash back credit cards also offer sign-up bonuses. For these programs, you'll usually need to spend a set amount within the first 60 to 90 days of opening your account in order to qualify for the bonus.
But keep in mind, these offers are only beneficial if you pay off your credit card balance every month. Interest fees can add up quickly and easily negate any potential rewards.
If you already have a cash back card you love or prefer not to open a new credit account, there are other options to earn rewards for your everyday purchases.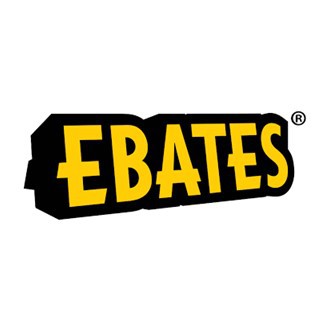 Ebates 
Use Ebates by itself or with your cash back credit card for anywhere from 1% to 40% cash back on your online purchases.
Sign up for a free account to get started. Then download the browser extension to make sure you never miss out on a good deal. When you go to an Ebates partner site — Amazon, Best Buy, and Target, to name a few — the extension will notify you to enable cash back.
Just click a button and continue shopping as per usual.
Every three months, you can cash in on your rewards via PayPal, a paper check, or by donating to a charity or gifting a friend.
See Also: Ebates Review: Is This Cash Back App Worth Your Time?
2. Put Your Car to Work for You
Think of how often your car sits around not being used – while you're traveling, on vacation, or even during your typical workday.
You have two options: 1) Let your car sit around and depreciate, or 2) Use it to make some passive income.
Rent Your Car with Getaround
With Getaround, for example, you can potentially make thousands of dollars per year by renting your car to others while you're not using it. The average annual cost of owning a car is almost $9,000. By renting your car with Getaround, you can make some (if not all) of that money back.
As a Getaround car owner, you get dedicated parking at the best spots in town, a $50 monthly driving credit to rent whatever you like, and $1 million in primary insurance coverage.
To take advantage of this passive income opportunity, you'll need to create a free Getaround account. Your rental earnings accrue monthly with payments sent on the 15th of the following month.
Advertise with Wrapify
Wrapify is an app pays you to advertise brands and businesses on your car. According to their website, drivers can make $400+ per month.
In order to get started, you'll need to download the app and track your driving. Once you meet the minimum qualifications, you'll be notified when a campaign is available in your area.
Take your car in to be wrapped, then start earning passive income with the driving you already do.
3. Open a high-yield savings account
If you've got a bank account, the interest you're getting paid is probably laughable. In fact, consider yourself lucky if you earn anything at all! Luckily, online banks have burst onto the scene with some really enticing interest rates. Higher interest = more money you make off your savings.
Here are two online savings accounts that'll generate residual income:
CIT Bank – I recently ditched my Bank of America account, which was actually charging me to hold my money, and gave CIT Bank a try.
With the CIT Savings Builder account, you can earn 2.45% APY if you open your account with at least $100 and deposit an additional $100 per month. Granted, I'm not going to get rich off this "investment," but it's still free money. And since there are no monthly fees, I consider CIT Bank a double win.
Or, an alternative option:
Discover – Like CIT Bank, Discover offers competitive rates on their savings accounts. Most of the online savings accounts these days are neck and neck in terms of interest rates and fees, so you can't really go that wrong with any one of them. The big perk with Discover is that there is no minimum opening balance.
Related: DollarSprout's Complete Roundup of Best Online Savings Accounts
Passive Income Ideas to Make Money in Real Estate
Real estate is one of the most well-known sources for creating wealth. In fact, the vast majority of millionaires over the past two centuries have achieved their status, at least in part, from investing in real estate.
Related: 7 Best Short-Term Investments for Growing Your Money
Here are a few different ways you can capitalize on investment opportunities in real estate:
4. Rent out a room in your house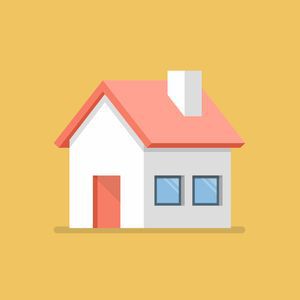 Airbnb – Renting out your spare bedroom is kind of like having a roommate that you can kick out whenever you want. You decide when the room is available, you set the daily rate, and you make all the rules.
One of my favorite passive income ideas is to use Airbnb when I'm going out of town. I'll rent out my whole condo and collect about three times as much money as I do when I just rent out a bedroom.
It might feel weird knowing that strangers are staying in your home, especially if you're not there. Luckily, Airbnb provides up to one million dollars of insurance if there are any mishaps. There's also a rating system, so you can view a renter's reputation before agreeing to let them stay with you.
5. Invest in crowdfunded real estate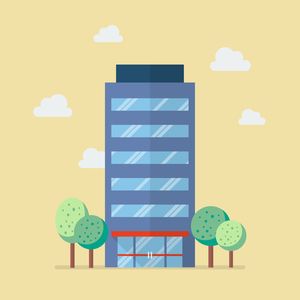 Fundrise – If you have an extra $500 laying around, you can now invest in real estate via a Starter Portfolio from Fundrise. With Fundrise, you get the advantages of a REIT (real estate investment trust) with more flexibility and potentially higher returns. In Fundrise's most recent performance report, their portfolio generated returns of 12.25%.
With Fundrise, you also get to pick an investment plan based on your financial goals. They have plans that produce residual income, diversification or long-term growth. Here's our full Fundrise Review.
Another crowdfunding real estate platform to consider:
RealtyShares – This is similar to Fundrise, but the minimum investment is $5,000… so you've got to add an extra zero to get started. You do get to choose which properties you'd like to invest in, so there's more control on this particular platform. Instead of relying on the performance of the entire portfolio, you can do better (or worse).
Whether you choose to invest in just one of these modern REITs or both, keep in mind that since they're private funds and not stocks, you won't be able to easily liquidate your investment and access your cash right away. Depending on your investment, plan to see your money tied up for anywhere from six months to five years. However, you'll most likely still receive monthly or quarterly payments, depending on which investment opportunity you select.
6. Buy your first investment property

Roofstock – Investing in rental properties is one of those passive income ideas that can be extremely intimidating, especially when it comes to finding tenants. Roofstock lets you buy properties with as little as 20% down that already have tenants living in them. That means you start getting paid from the first day of your investment. You don't even have to physically visit the properties!
This is an ideal strategy if you live in an area where real estate prices are too high to realistically invest in, or you don't want the hassle and expense of traveling all over the country visiting potential properties. Plus, if you are new to single-family real estate investing, letting a place like Roofstock guide you through the process is a great way to get your feet wet.
Once you buy the property, they'll pair you up with one of their vetted property managers to deal with the day-to-day "landlord" tasks like collecting rent and scheduling maintenance.
See Also: A Modern Way to Invest in Commercial Real Estate with Equity Multiple
Another option: Consider starting your own real estate investment group. This is a great way to team together with other small investors, either via pooling your money together or simply by learning from eachother. According to Joseph Hogue, CFA from PeerFinance101.com, "The common bond in all real estate investing groups is that you help each other compete against the big money players to get the best returns."
Other Passive Income Investments
When most people think of investing opportunities, they think of stocks, bonds, and precious metals. While these are still some of the most common ways to invest, the platforms have evolved, and there are more options than ever. Gone are the days of mountains of paperwork, high brokerage fees and unattainable account minimums. Now you can invest on your own terms.
7. Invest in dividend paying stocks
Ally Invest – The oldest of passive income ideas, investing in stocks that pay quarterly dividends is still one of the best ways to generate cash without much work.
Let's say you buy shares of Colgate-Palmolive stock. Not only is the stock price likely to rise over time, you'll also get paid for each share of stock you own. Over the past seven years, Colgate-Palmolive has paid between $0.34 and $0.68 each quarter for every single share owned by stockholders.
Depending on your long-term investment strategy, you might want to re-invest those dividends. However, if you're strictly looking for passive income ideas, you'd also do well pocketing the cash.
If you're new to investing, Ally Invest has free courses you can take. Or, if you'd like the guidance of financial advisors, all you need is an initial investment of $2,500 and you get professional help for as low as 62 cents per month. You can also check out this list of the best investment apps.
See Also: How to Invest: A Beginner's Guide to Investing in the Stock Market
8. Peer-to-Peer Lending
Lending Club – If you want a higher than average return on your investment, and you'd like to feel like you're contributing to society, Lending Club allows you to do both. Lending Club takes your investment and allows people to borrow to start businesses, consolidate debt, and pay for medical care.
Here's how Lending Club works:
Open an account and transfer as little as a $0.01 minimum initial deposit.
Build your portfolio: Invest in a range of loans in increments as little as $25
Get paid: Receive monthly payments as borrowers repay their loans
99% of Lending Club investors with a 100+ note portfolios earn positive returns
Reinvest payments or withdraw
Like Lending Club, Prosper is also a peer-to-peer lending group, but it has a twist. You have the option of choosing the loans you want to fund and seeing exactly what your yield is. Again, the yield is based on the amount of risk you're willing to take on, but I love how transparent the platform is.
For each loan, you get to see the risk rating. The low risk / low return AA loans yield just over 4%, and it goes all the way down the line to the high-risk category, which can pay 30% or more.
You also get to see specific details about each loan, including what the borrower is using it for, the state they live in, how long the pay-off period is, what the monthly payments are, and what rate the borrower will pay. It helps you get a better picture of what type of risk you're exposing yourself to, and you get to take more control over your investment.
9. Start investing with a robo-advisor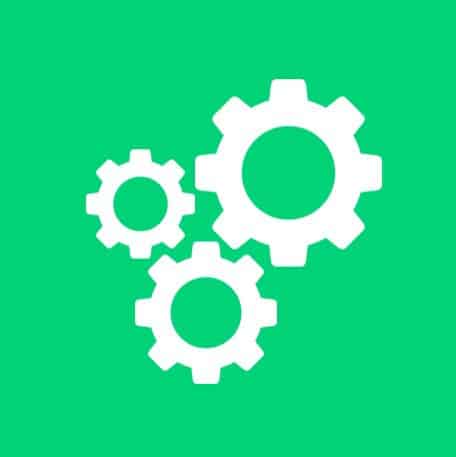 Wealthfront – Robo-advisors are leveling the investment playing field and allowing individuals to harness the same power and intelligence as the world's largest brokerage firms.
Robo-advisors like Wealthfront perform a variety of automated, artificial intelligence-type tasks like portfolio allocation to diversify risk, reduce your tax burden and minimize trading fees. Plus, you can manage up to $10,000 without paying any fees.
Betterment – Betterment was the first robo-advisor to launch, almost ten years ago. They've automated the entire investing process, so all you have to do is watch your portfolio of assets grow (over the long run, of course). They do charge a .25% annual fee of your account total, so if you've got $100,000 that's being managed by Betterment, you'll pay just over $20 per month.
Earn Passive Income Online
Now we're getting to the good stuff! If you're looking for passive income ideas that have unlimited revenue potential, the Internet is rich in opportunity.
While each of these sources can provide life-changing passive income streams, they're all going to take work in the beginning. But, once you get these up and running, you can take your foot off the gas and actually make a living online, all while you sleep.
10. Affiliate marketing
You've probably heard of affiliate marketing before – it's when you earn a commission by promoting a product. The product you promote online should be something you're knowledgeable about and that you believe is high quality. Common sense, right? You'd be surprised by how many affiliate marketers forget that principle, but that's a whole other story.
There are a couple of ways to get started as an affiliate. You can either form an affiliate relationship with a specific company (either directly or through a commission platform like Commission Factory, RewardStyle or ShareASale), or you can sign up as an Amazon affiliate. I recommend both!
Sounds good in theory, right? But how do you actually get started?
You'll need a blog. Here's a simple example:
Let's say that I want to earn a commission when someone buys a mattress online. Since most mattress companies pay a 5% commission and the average price of a decent quality bed sold on the Internet is about $1,000, I would make $50 every time someone bought a bed based on my recommendation.
But, I need an online presence, so I can share my knowledge and make recommendations. The most logical place to start would be a blog.
Having a blog opens you up to all sorts of revenue streams. Not only can you earn passive income online with affiliate commissions, you can make money on advertising, too.
Ready to get started? Check out this comprehensive guide about how to turn blogging into a money-making machine.
---
Find your niche: something you are interested in writing about (you do not need to be a world class expert).
Set up your blog: We recommend Hostgator (costs as little as $2.75/mo)
Start writing content that helps readers solve a problem.
Build an audience. Pinterest is a great starting point.
Monetize. Ads, affiliate marketing, products — it's up to you!
11. Buy a blog that's already making money
If you'd prefer to skip the startup phase, you might want to buy a blog that's already built and earning revenue. This is actually pretty easy to do as a lot of people start blogs, and then get bored with them. Getting a blog going is a labor-intensive process, and it's not uncommon for people to give up before they've reached their full potential.
My two favorite marketplaces for browsing available blogs to purchase are Flippa and Empire Flippers.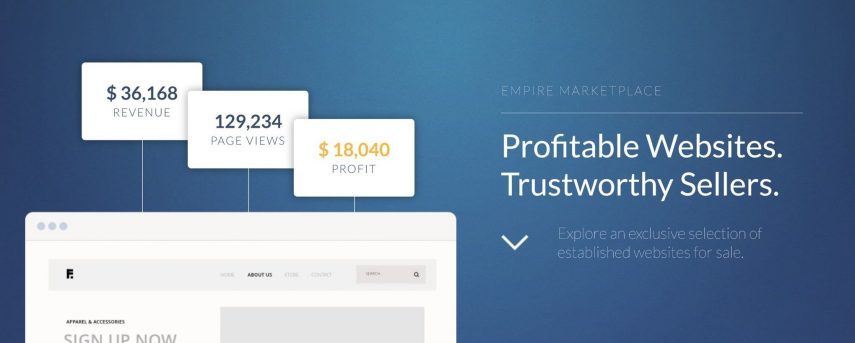 Empire Flippers tends to have more well-established and profitable websites and blogs for sales. Expect to see prices ranging from above $20,000 to over $2 million. However, most of them have multiple revenue sources, so the advantage is you're taking over a site that will bring in cash from day one.
Flippa's inventory is not nearly as prestigious, but you might find some hidden gems. It's an auction-style format, so you bid on the site you're interested in. Bidding starts as low as $1, and if you get lucky, you may end up with a pre-built blog for less than $1,000!
12. Start a YouTube Channel
So, the rules on making money with a YouTube channel changed in January 2018, but this is still an option. You'll just need to adjust your strategy slightly.
It used to be that almost anyone could monetize their YouTube channels. What this means is that you allow advertisers to place videos (i.e. ads) at the start of your content. When you get a certain number of views, you earn cash.
There are hordes of people who make entire livings doing this. People filming makeup tutorials, travel guides, unboxing videos, anything you can think of, really. Because YouTube is such a popular platform, there are more than enough eyeballs to attract an audience to even the most obscure niche.
However, as of January, you must have at least 1,000 subscribers or 4,000 hours of watched content monthly in order to qualify for this program.
That means that the whopping 19 cents I was making on this video went away overnight.
It's not just the little guys like me who are being squeezed by the constant updates. Even YouTube's top creators have expressed frustration with changes to the YouTube monetization platform. It's constantly changing and evolving, so you must be willing to adapt. Plus, it helps having a blog so you're not relying on a single platform or your income.
What I recommend is utilizing the affiliate strategy I mentioned earlier. It works much the same way that having affiliate links on your blog does; you just add them to your YouTube videos as well.
13. Create and sell an online course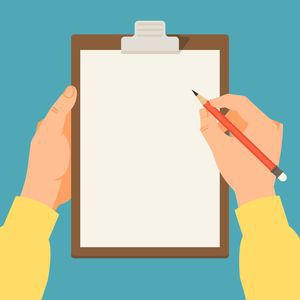 Maybe you're especially knowledgeable about a topic. Or, perhaps you have a very particular set of skills. Skills you have acquired over a very long career. Skills that make me a nightmare for people like you. Oh, wait. That was Liam Neeson's speech from Taken.
What I'm getting at here is that you can create a course teaching anything from Algebra to guitar, and launch it on a platform like Udemy or Teachable. The beauty of this strategy is that once you do the initial work of creating the course, you continue to get paid.
So, which platform should you choose?
Teachable and Udemy are two of many, but these are the most prevalent, and they're both intuitive and user-friendly. With Teachable, you have more control over your pricing and the look and feel of your course, but you don't get a built-in audience. Instead you have to do all the marketing yourself. Udemy has a built-in base of students, but you don't have as much control and they take more of your revenue.
---
Create a course for free: All you need is an email address to get started.
Upload your content: Seamlessly upload videos, audio, presentations, images, and text.
Make it your own: Customize your school with your brand, colors, logos, etc.
Launch: Attract students and sell your online courses
14. Build an e-commerce site
In addition to the revenue potential, one of my favorite passive income ideas is having an e-commerce site that delivers wholesale prices on everything.
Most e-commerce sites are a lot of work, and I've built a variety of different models, so I'll share the pros and cons of each:
Sell your own product: you either manufacture or source your own product(s)
Pros: You have ultimate control and you get the highest profit margin.
Cons: It's a ton of work and often requires significant capital.
Sell other people's products: source goods from one or a variety of companies
Pros: You get a wide variety of products at wholesale prices.
Cons: Lots of work and difficult to compete on price. Also, can be difficult to differentiate yourself.
Dropship: when a customer orders from your site, the manufacturer ships.
Pros: you don't have to handle physical inventory and there is less work involved than the models discussed above
Cons: margins aren't great, you don't have control over quality, fulfillment, and the customer journey.
Affiliate: kind of like a blog, but has the look and feel of an e-commerce store
Pros: the least amount of work involved; you don't have to place any orders
Cons: I think it's kind of shady because people are "shopping" on your site but then being taken somewhere else to make a purchase.
---
Learn from Corey Ferreira, who's shop made 8,000 sales last year.

He didn't store inventory, pay for products up-front, or ship a single thing himself.

How to set up your own online store, step-by-step.
How to find awesome products you can quickly import and begin selling immediately.
15. Sell Your Photos Online
Ever wondered how you can get paid to take pictures? As it turns out, it's actually pretty simple.
One of the best sites to make money with your photos is Shutterstock. Since its inception in 2003, Shutterstock has paid out over $500 million to its contributors. Due to its popularity and low barriers to entry, this site can work as a passive income source regardless of your experience level.
Set up an account, upload your images, and earn money every time a customer downloads your photos. The amount you earn per download depends on the type of customer who purchases the image. If a customer with a monthly subscription downloads your image, you'll earn less than a customer who pays specifically for your photo.
The more you earn over time, the more you can earn for each image.
How to Pick the Best Passive Income Stream for You
Ultimately, you can pick a combination of these or try them all.
The right path for you will depend on your short and long-term goals, how much time you have, how much money you want to earn, and how many hours of work you're willing to put in.
The easiest methods that we covered in the beginning aren't going to make you rich, but like I said, they require literally no work.
Real estate is a path that many experts recommend. An investor by the name of Louis Glickman is credited with this quote: "The best investment on earth is earth." And, of course, there are stats touting that 90% of all millionaires gained that status by owning real estate.
And while real estate is an excellent option, it does require a significant initial investment, so whether or not this passive income stream is right for you depends on your current financial situation. You might be better off starting with an investment strategy where you can build funds until you have a big enough sum to get involved in real estate.
My favorite passive income ideas are the ones I get to control. I love the idea of creating something, whether it's a blog, a YouTube channel, a course or a store. And while it's technically not passive in the beginning, it can be a life-changing experience and one that brings enormous wealth and satisfaction.
Have you tried any of these passive income ideas? I'd love to hear about your experience in the comments below!

More Cool Stuff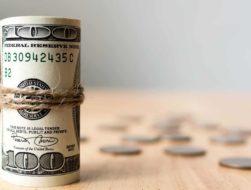 17 Easy Ways to Make $1000 Fast Legally
A 2017 GOBankingRates survey found that over half of Americans have less than $1,000 in savings. If you're in a bind for cash or trying to save money, here are 10+ simple ways you can make $1,000 in a week or less.