Fizkes | Shutterstock
Want to learn new ways to make
extra money

?

Join the family to get updates from us and tons of cool freebies:
This post may contain affiliate links. Disclosure
Most of us use the Internet to browse Facebook, Google the best coffee shop in town, or discover the what type of bread we are via a Buzzfeed quiz.
But did you know you can also use the web to cushion your pockets? That's right: as long as you have an Internet connection, you can make money online from anywhere in the world.
Whether you're a stay at home parent, student, working part time, or even working full time, you can leverage even the smallest window of your spare time to earn extra cash.
Our team scoured the web, wracked our brains, and consulted the experts to put together this ultra mega super list of ideas for how YOU can make money online.
Not all online money making opportunities are created equally.
Some are easier than others, and, usually, those are the ones that pay less.
The more difficult methods, like starting your own online business, pay significantly more… but they also require a larger chunk of your time.
We understand that not everyone's needs are the same. Some of you are just looking to support your Starbucks habit, while others are looking for that thing that will let you walk away from your full-time job and still be able to pay your mortgage.
That's why we've separated this list into three sections:
The Spare Change Seeker ($1 – $300 per month)
The Expert Freelancer ($300-$800 per month)
The Full-Blow Digital Bad*ss ($800+ per month)
We've grouped the different ways you can earn money online based on earning potential. Obviously, results will vary.
Make Money Online: Ideas for the Spare Change Seeker ($1 – $300 per month)
Low effort and low commitment. The ideas in this section are all about making a few extra bucks on the side without too much work!
1. Collect $10 from MyPoints and $10 from Ebates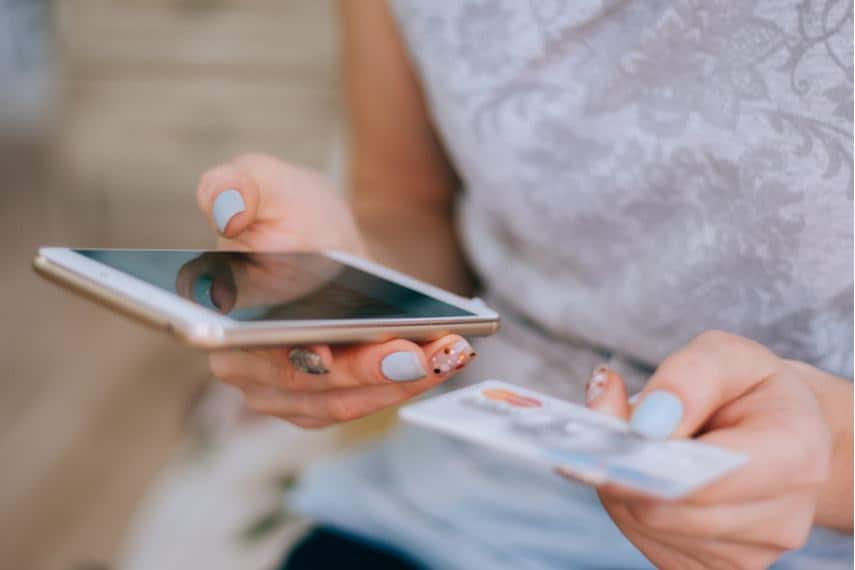 Have you heard of Ebates or MyPoints?
Want $10 for a few minutes of your time? Yes, yes you do. MyPoints and Ebates are both cash back websites that give you money for the shopping you already do online.
And they're both giving users $10 signup bonuses for joining their sites (which is free). Think of Ebates and MyPoints as rewards programs for your phone — because that's exactly what they are.
Most Americans nowadays do the majority of their shopping online. And with deep discounts and cash back incentives for doing so, if you aren't shopping through sites like these, you are missing out.
Since they're free, we recommend signing up for both.
See Also: Save Even More Money on Groceries with these 11 Apps Like Ibotta
2. Give your opinions and make $100 a month online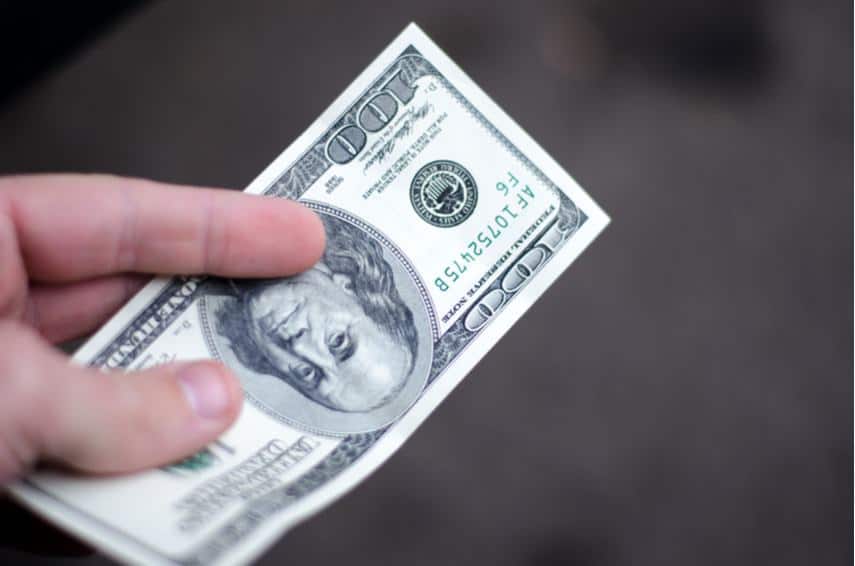 Is this a real thing?
Answer: yes.
Survey companies collect data on consumer interests and spending so brands can learn how to better market their products, and to make better products to benefit consumers.
If you know how to play the survey game, you can make some easy extra cash every month while sitting at home in your PJs. Some companies will even pay you a few dollars just for signing up:
3. Let compound interest run wild on your savings account
Do you have money sitting in a savings account that's paying .05% interest? 
If you don't have a savings account (or your savings is held at a brick-and-mortar bank), it's time to change that.
Online savings accounts usually come with crazy good interest rates to help you grow your money faster (regular in-person banks can't offer rates as high). We love Discover Bank, since their interest rate is often over 10 times the national average. One of our writers even used the bank to help her save over $6,000 in just one year!
This is one of the easiest ways to make money online that I can think of! Open a new account, deposit however much you'd like to start with, and let your money grow while you sit back and relax!
December 2017 Update: The DollarSprout squad has recently started testing out a new tool called Rize that links up to our bank accounts and automates our savings. So far we're digging it … you can read our full review here.
4. Download this app, watch some videos, and make $5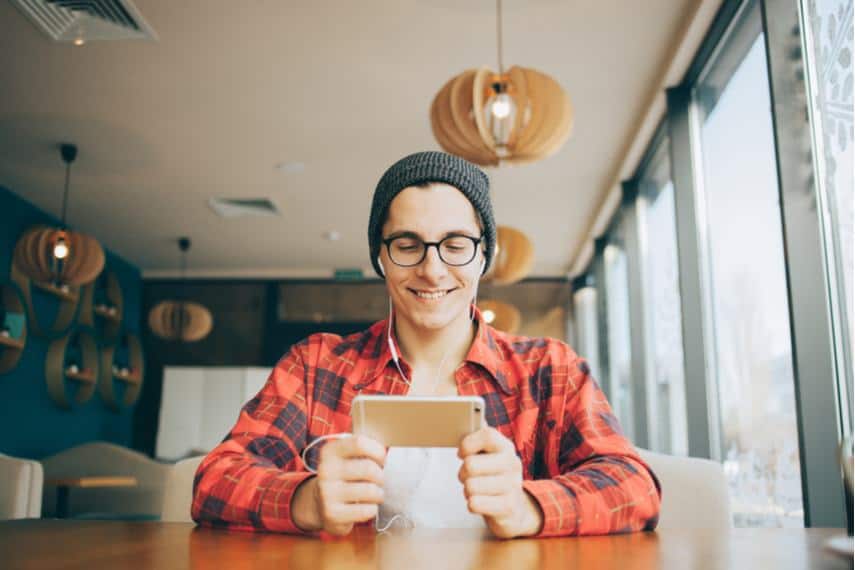 Remember how I said you can get paid to take online surveys with Swagbucks? That's not the only thing they'll pay you for.
You can also make money with Swagbucks by watching short videos in whatever category you choose, like entertainment, news, or fitness.
Since you don't actually have to do anything for this one, you can let the videos play in another tab while you do some of the other side hustles on this list.
5. Let this app run in the background on your phone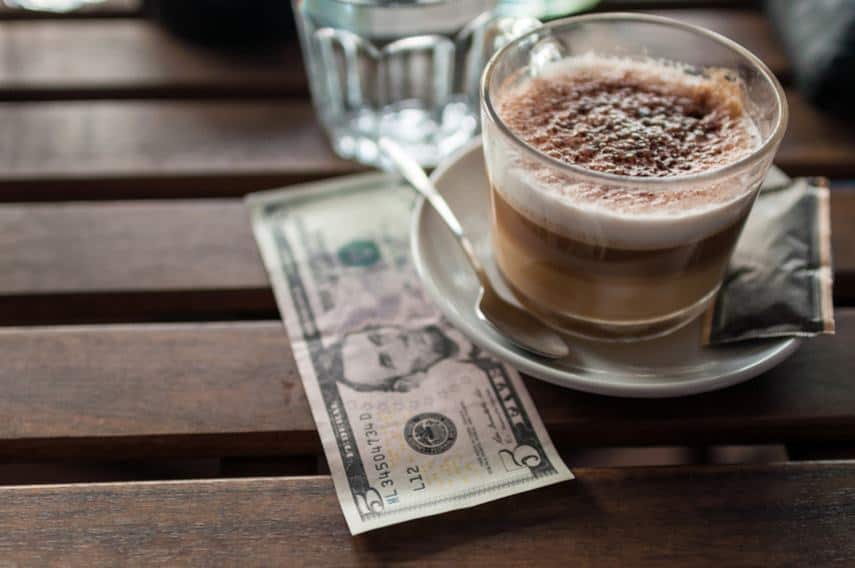 Another easy and passive way to make money online is to let marketers see what you're up to. How?
By installing apps on your phone or laptop and letting them track your device usage. If you're cool with (anonymously) letting others see how you use your smartphone, this is an easy way to make money online.
SmartPanel pays you $5 for installing their app, and an additional $5 per month that you leave it installed. They'll also reward you with a loyalty bonus of up to $15 every three months.
Don't worry – your data remains anonymous and secure.
6. Make money online with Amazon Mechanical Turk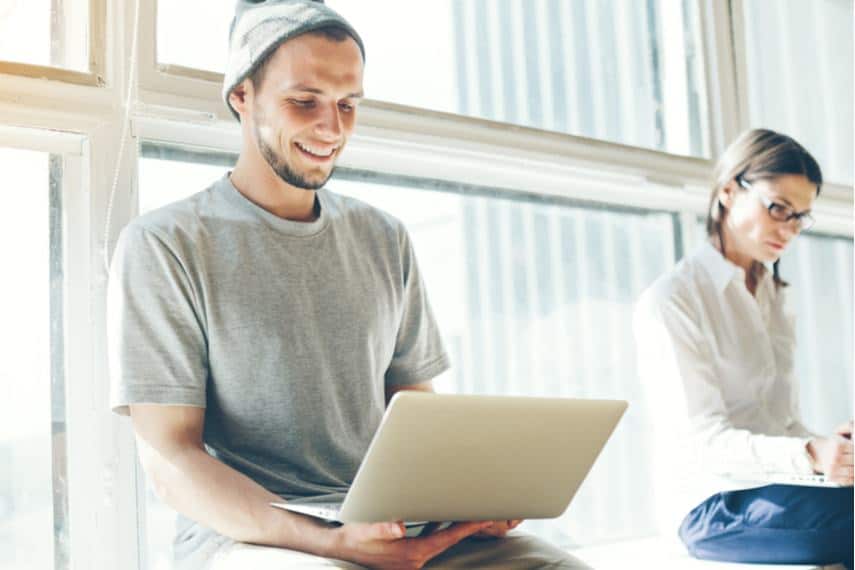 Amazon Mechanical Turk, MTurk for short, connects workers with people or businesses who need help completing small tasks. These are called HITs, or Human Intelligent Tasks.
Since pay per HIT is relatively low for most tasks, you probably won't make a full-time income from this one. However, if you could use some extra cash (which is probably why you're reading this article) and can type relatively fast, MTurk is a solid option.
Online Income Options for the Expert Freelancer ($300-$800 per month)
We're picking up the pace now. These side hustles require a bit more effort, but your income potential is also higher.
7. Complete odd jobs for people on TaskRabbit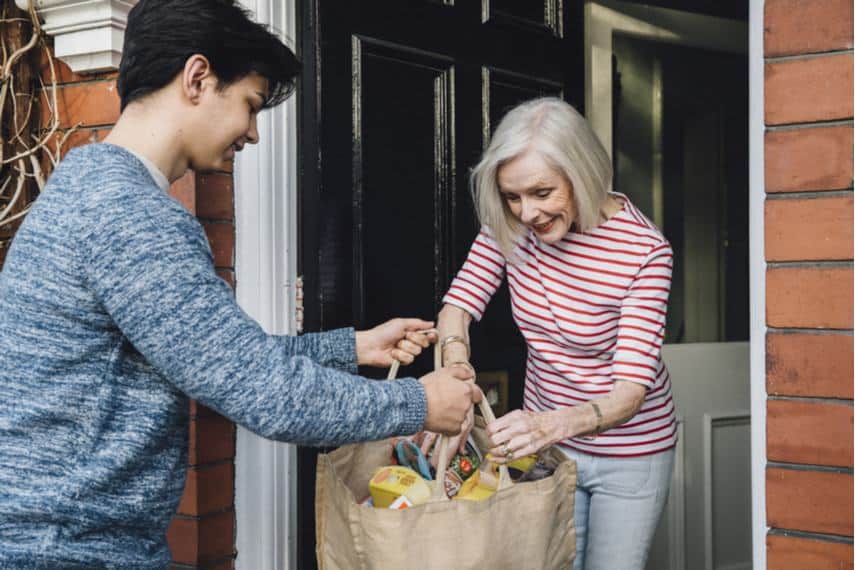 TaskRabbit is a similar concept to Fiverr and MTurk, but it's specifically designed for getting things done around the house.
Taskers perform services like grocery shopping, furniture assembly, general cleaning, yard work, and more. TaskRabbit doesn't employ a set rate, so Taskers quote the services they want and can accept whichever they choose.
8. Make money freelancing online through Fiverr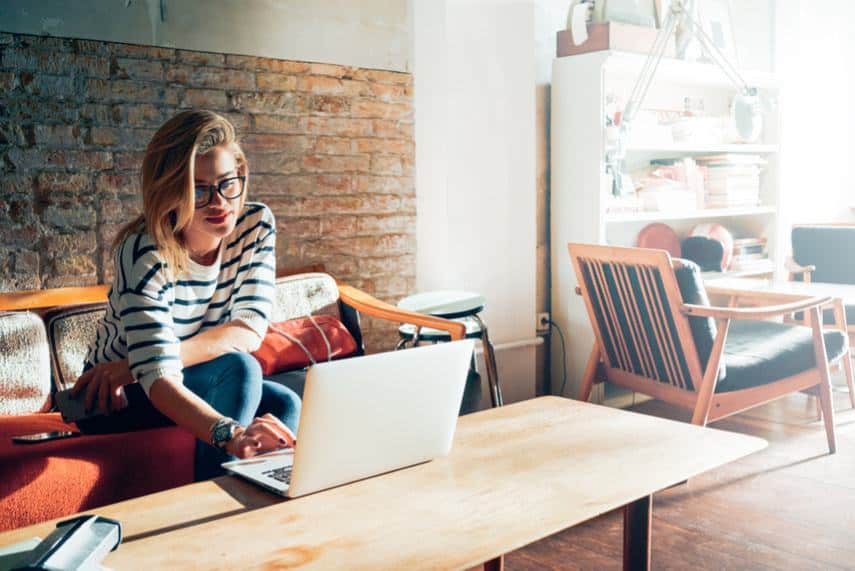 Fiverr offers $5+ to perform quick tasks for others. It doesn't sound like much, but if you offer the right tasks, that $5 starts to add up.
What are the right tasks?
You want to find something that costs little to no money and takes only a few minutes to deliver. OR you can create one product that you can continue to sell.
Examples of these types of products/services:
Video lessons
Ebooks
Promoting businesses on social media
Business card design
Online research
9. Test out websites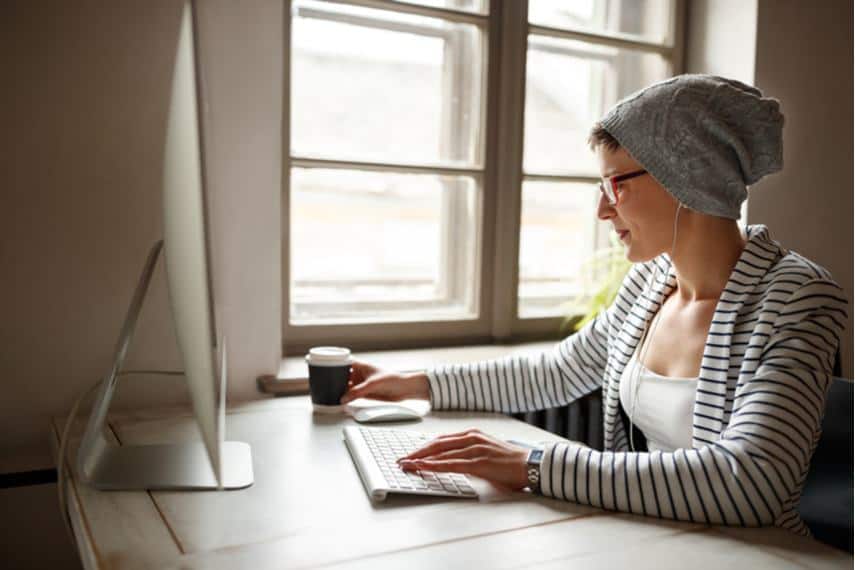 Ever seen a really horrible website and thought, Ah, gee, stuck in the 90s? Someone needs to say something to these people.
That could be you!
Website testers give their opinions on websites, including the design, quality, and ease of use. This allows the company to make changes to provide a more positive user experience.
Since the outcome is oftentimes an increase in revenue for them, they are of course willing to pay for the feedback.
Get started with one of our favorites –
UserTesting: $10 for every 10-15 minute test completed. No webcam needed.
WhatUsersDo: $8+ for 15-20 minute tests. You'll need a microphone.
UserTest: $10.50 per study. Get started in as little as 5 minutes.
10. Tidy up your home and sell your junk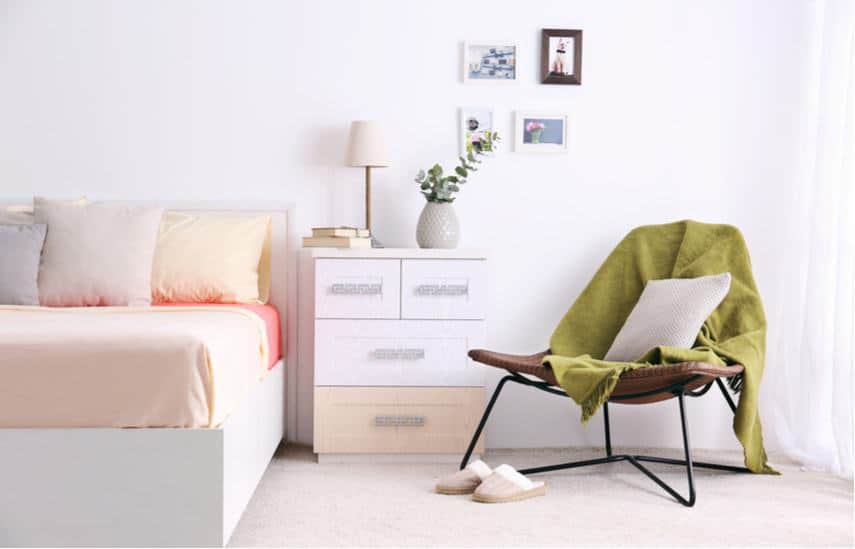 We live in a very "tidy" society today. Everyone's always downsizing, getting rid of their things, moving into tinier homes, and living a freer lifestyle with less junk.
It feels good, even cleansing in a way, to let go of old items that cause you stress or simply don't bring joy to your life.
But you know what feels better? Getting money in return for your joyless junk.
You know what they say – one (wo)man's trash is another's treasure.
Decluttr is the easiest way to sell CDs, DVDs, games, books, and tech items. They offer next-day payments and zero auction fees. Simply enter your item's barcode, receive an offer, and ship it fo' free.
If tech isn't your problem but clothes are, then Poshmark is your answer.
Making Money Online: Ideas for the Full-Blown Digital Bad*ss ($800+ per month)
If you are looking to make some serious money online, these are our favorite ways to get the job done. They won't make you rich overnight, they require real skills, and they demand a time investment from you…. but all of these options can eventually lead to a full time income.
Persistence is the key!
11. Start a blog about something that interests you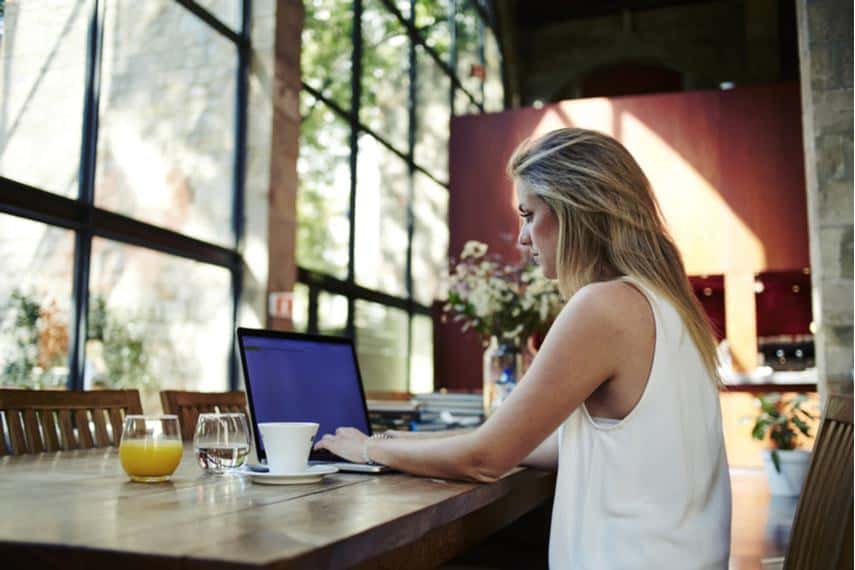 Do you feel like you have a message to the world, but you don't have a platform to deliver it?
Then maybe it's time for you to start a blog.
DollarSprout started out just as two college buddies who liked to talk about finance. A couple years later, and now we have a growing team of entrepreneurial money-nerds on board to help spread our message. What started as a side hustle has turned into a full-blown business!
Wondering how a blog generates income? Good question! Turns out, there are tons of ways you use a blog to make money online.
Bloggers usually do some combination of:
Selling advertising space on their blog
Promoting affiliate products and earning commissions
Freelance work
Coaching
and more!
Starting a blog is easy, but turning your blog into a successful business – that's hard! Definitely not for the faint of heart!
If blogging is the side hustle OR full-time business of your dreams, we've put together a killer guide to help you get started.
12. Become a freelance writer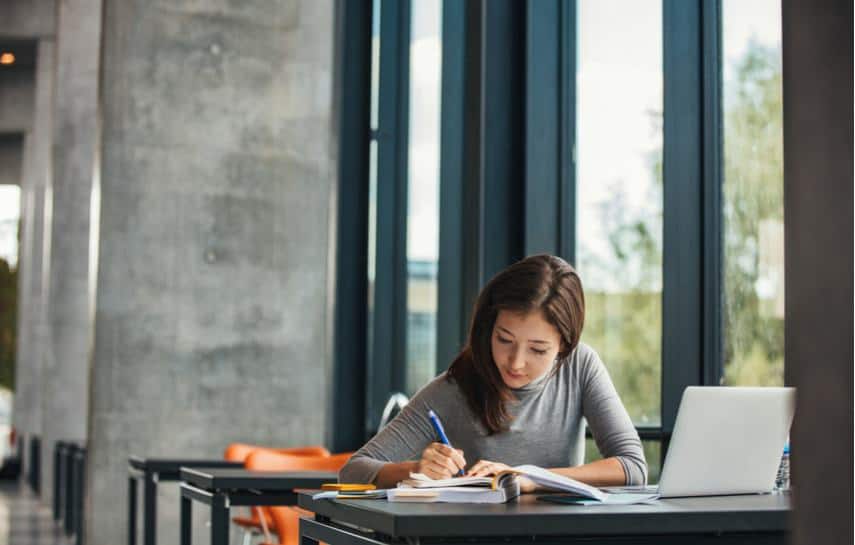 The term "starving artist" definitely does not apply here. There are many hugely successful freelance writers out there who've used their business to replace their full-time job.
You don't need a background in English or writing to make it as a successful freelance writer. When I first started, I had zero experience with writing for online publications, or really any publications for that matter. Now, I make a few thousand dollars per month from my writing.
So how do you get started as a freelance writer? As with any new business venture, you have two options:
Bootstrap it and figure it out as you go, or
Learn from someone who's already done it
Gina Horkey is one of those freelancers who has already done it. Within eight months of being a freelance writer, Gina quit her 9-5 and hasn't looked back.
And lucky for you, she's created a course to help others do the same: 30 Days or Less to Freelance Writing Success.
13. Make money online as a virtual assistant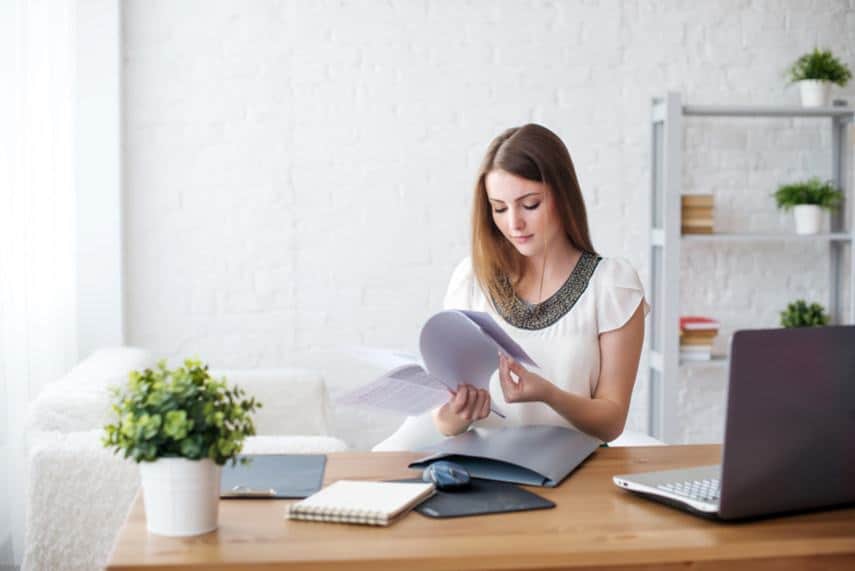 Writing isn't for everyone. Some people prefer more administrative or data-oriented tasks, which is exactly the role of a virtual assistant.
Businesses use virtual assistants for things like booking travel, answering emails, social media management, email management, and more.
As a virtual assistant, you can choose which services to offer clients and at what rates. The more value you can provide, the more you can charge.
See Also: 150 Services You Can Offer as a Virtual Assistant
14. Put your Pinterest addiction to good use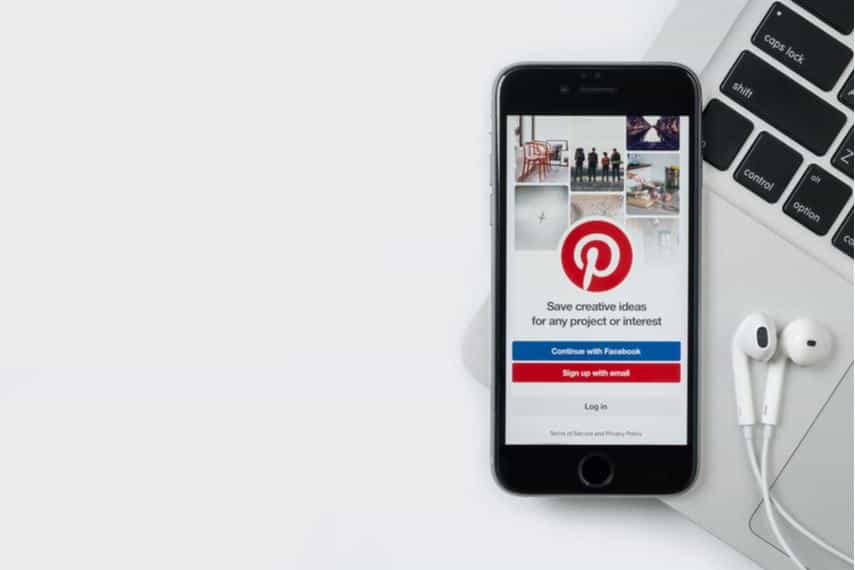 Are you completely obsessed with anything and everything Pinterest?
(I mean, who isn't?)
Why not get paid for your expertise? Pinterest is a black hole to many business owners, but its popularity has gotten to be too large to ignore.
Business owners don't have time to learn all the ins and outs of every social media platform, so they call on the experts – you. If you have an eye for design and know how Pinterest works, all you need is some business savvy to get started.
15. Become a freelance proofreader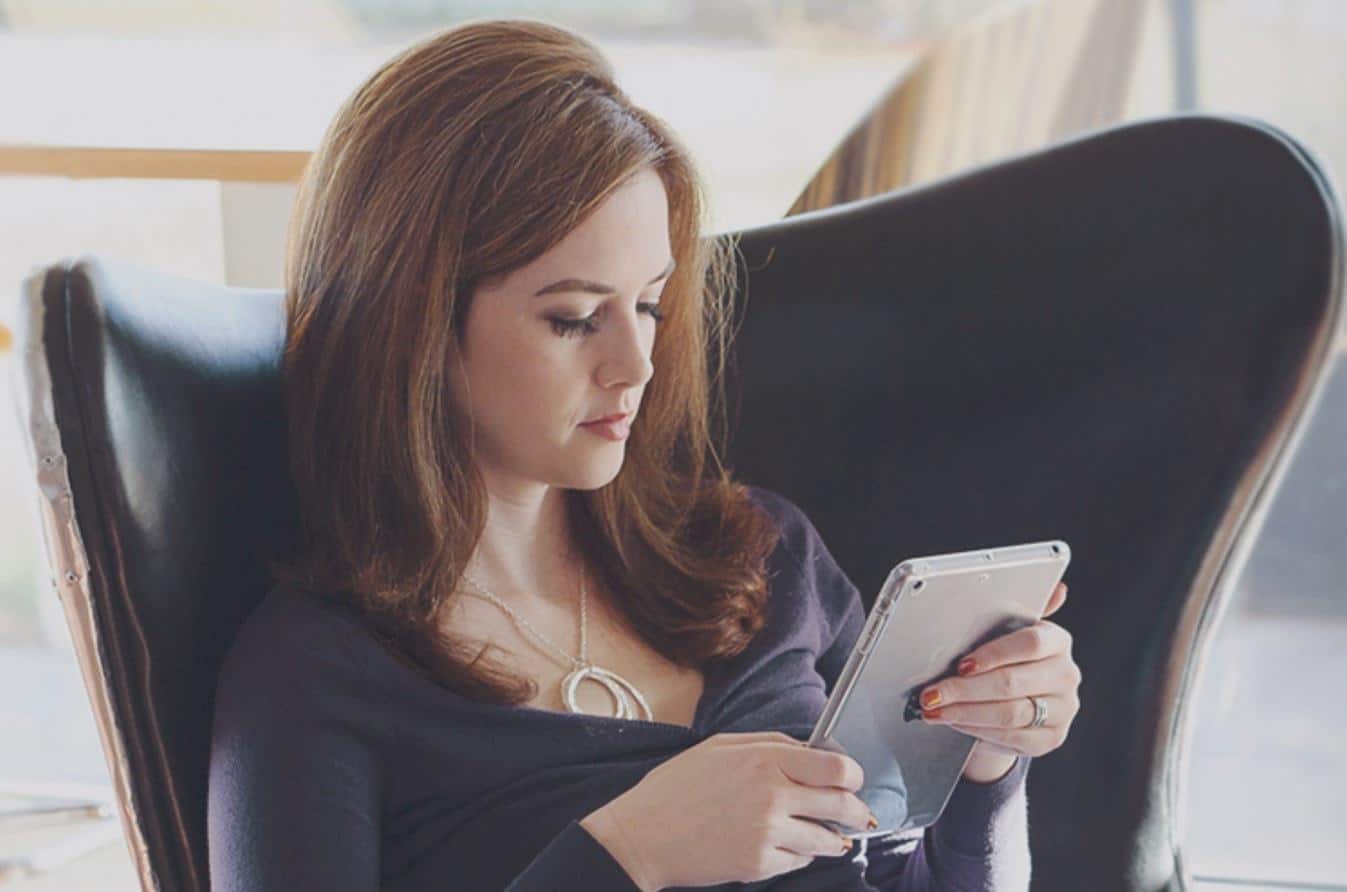 Put your eagle eyes to good use by earning money as a proofreader.
Caitlin Pyle of Proofread Anywhere (pictured above) made $43,000 in her first year proofreading while working part time studying abroad. Impressive, right?
Once she realized the demand was so high for proofreaders – far too high for one proofreader to fill – she created an online course to help others start their own proofreading business.
She has free workshops almost every day — definitely check them out if this is something you want to learn more about.
16. Help students learn as an online tutor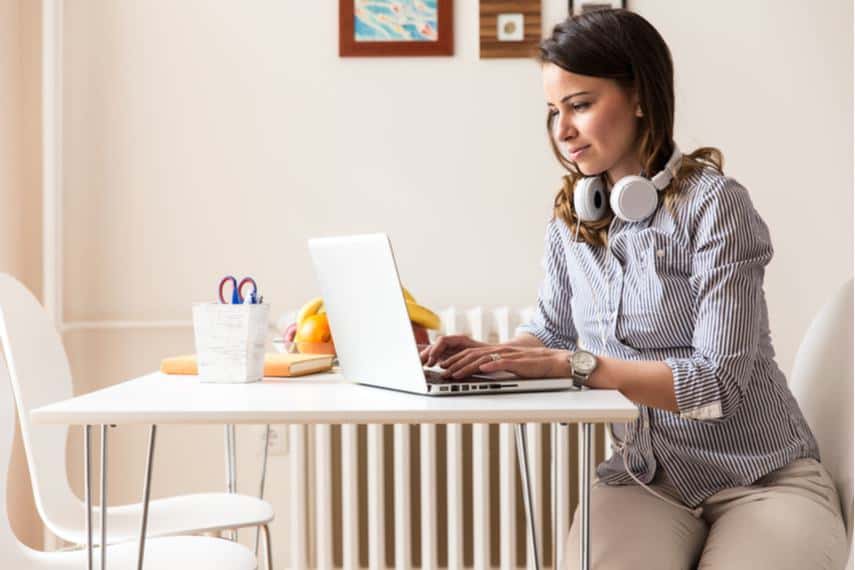 Everyone has something to teach. Tutoring online means you get to make your own schedule and teach whenever works for you.
This year, I started working part time teaching English as a second language with VIPKID. I love it because it's flexible, and the kids are so cute.
For just 90 minutes a day, you can make over $500 per month. All you need is a Bachelor's degree and English classroom experience.
If English isn't your forte, there are plenty of other options to choose from. Sites like Chegg make it easy to find tutoring clients. Tutors typically make around $20 per hour and you get paid each week.
17. Let someone crash at your place for the night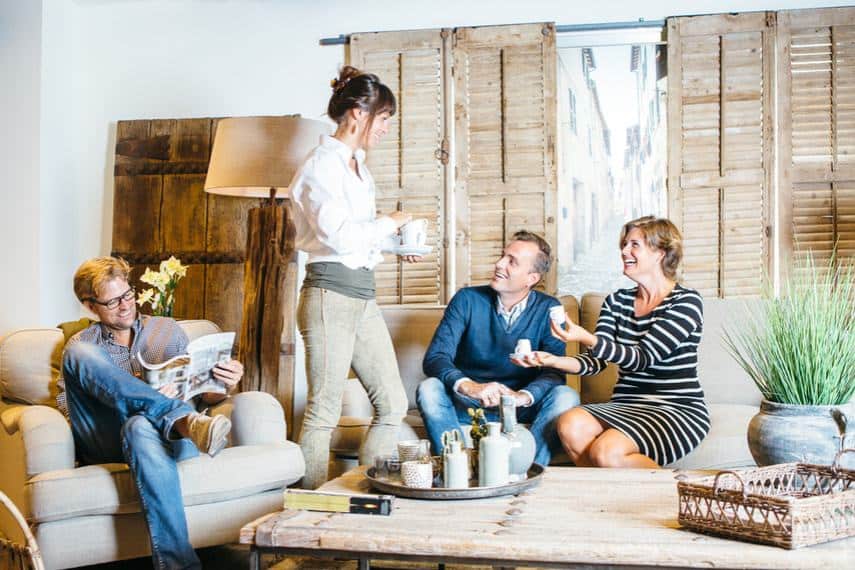 If you want to get your feet wet in the renting business, Airbnb is a great website to get started. If you own your home or your landlord permits it, you can make money online by renting your space to others on the site.
Some easy ways you can charge premium rates:
You rent out a room(s) near a holiday
Your place is near a concert venue
You live near a college or professional sporting event
Learn more about how the whole process works here. You can also read our deep dive Airbnb guide here.
The Bottom Line: To Make Money Online, You Have to Learn to Hustle.
It's a new age, and it's never been easier to earn extra income from anywhere in the world. But you can't just leave your laptop in the corner of your room and expect your bank account to explode.
No matter what your goals or experience, there's an opportunity for anyone to make money online.
You May Also Like