Fizkes | Shutterstock
Want to learn new ways to make
extra money

?

Join the family to get updates from us and tons of cool freebies: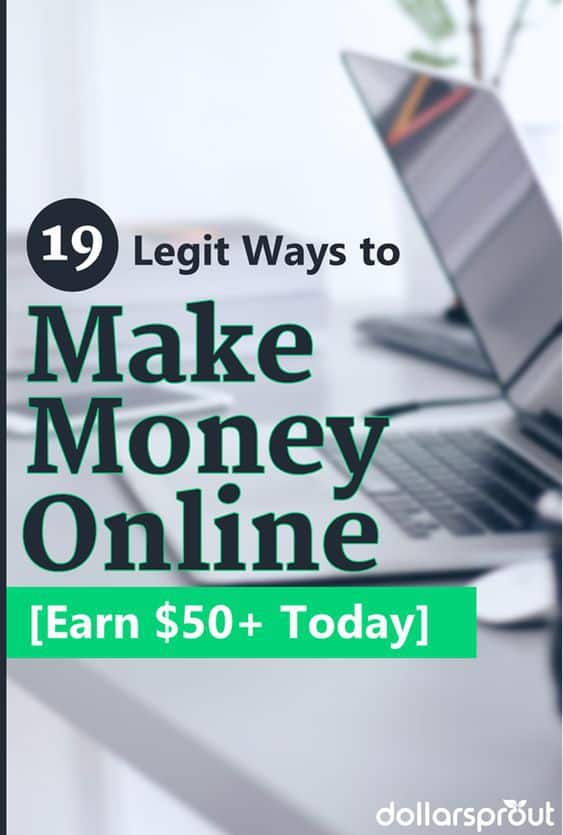 As long as you have an internet connection, you can legitimately earn money online from vianywhere in the world. In this article, we're sharing all of our best ideas to help you do just that.
Instead of using the internet to browse Facebook, stalk your ex on Instagram, or discover what type of bread you are via a Buzzfeed quiz, you can do something more productive with your time!
Whether you're a stay at home mom, a college student, or merely working part-time, you can leverage even the smallest window of opportunity to earn money online.
Our team scoured the web, wracked our brains, and consulted other side hustle experts to put together this genius list of ideas so you can make money online starting today.

Low effort and low commitment. The ideas in this section are all about making money online fast without too much work!
1. Participate in Market Research (Up to $100+ Per Month)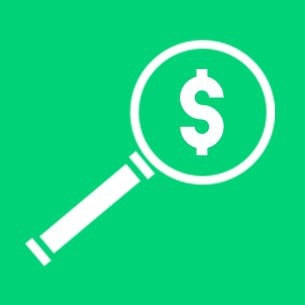 Market research companies like to collect data on consumer interests, and spending habits, so brands can learn how to better market their products. They primarily do this research this via online questionnaires, and they're always on the lookout for new survey participants. And yes, they'll pay you.
If you've ever spent time taking paid online surveys, you know that you can earn money online every month while sitting at home in your PJs. If you're a first-time survey taker, we recommend starting out with Survey Junkie.
Other survey sites we like:
3. Open a High-Yield Online Savings Account
Do you have money sitting in a savings account that's paying .05% interest?
If so (or if you don't have a savings account at all), it's worth your time to spend a few minutes opening an online savings account.
Here's why:
Online savings accounts usually come with substantially higher interest rates to help you grow your money faster (regular in-person banks can't offer rates as high). Banks like CIT Bank and Discover Bank (among other top players in the industry) are great because their interest rates are often over 20 times higher than the national average. That means the money in your savings account will grow 20 times faster than the pace it's most likely growing at now.
If you're interested in even higher returns, be sure to check out our best apps for investing money online.
We're picking up the pace now. These side hustles require a bit more effort, but your income potential is also higher.
11. Online English Teacher
Have you heard of VIPKID? Here's a snippet from their site:
For just 90 minutes a day, you can easily make over $500 per month. All you need is a Bachelor's degree and English classroom experience.
More information on VIPKID:
VIPKID teachers make $14-22/hr.
All classes are taught online via webcam.
Bachelor's degree required for all teachers.
There is a five step application process to become a teacher.
If you are looking to earn serious income online, you might want to consider going all out and starting your own online business.
In most cases, owning an online business won't help you get rich overnight —  it'll require real skills as well as a significant time investment (and probably some cash investment, too).
Here are a few options that can eventually lead to a full time income online.
13. Start a Blog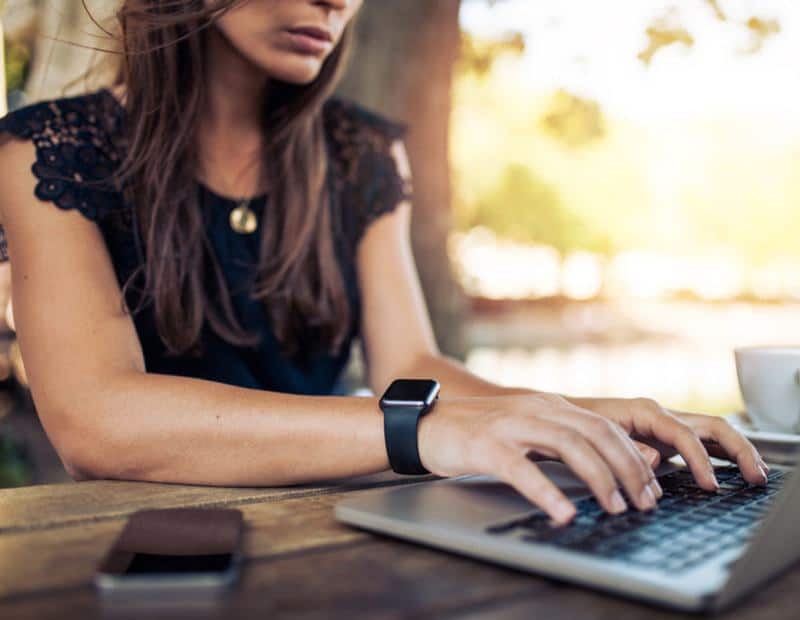 Do you feel like you have a message to the world, but you don't have a platform to deliver it? Maybe it's time for you to start a blog.
DollarSprout started out just as two college buddies who liked to talk about money. A couple years later, and now we have a growing team of entrepreneurial money-nerds on board to help spread our message. What started as an online side hustle has turned into a full-blown business!
Here are some ways that bloggers make money online:
Selling advertising space on their blog
Promoting affiliate products and earning commissions
Selling their own products and courses
and more!
Starting a blog is easy, but turning your blog into a successful business – that's hard! If blogging is the side hustle OR full-time business of your dreams, we've put together a helpful guide to help you get started.
14. Start a Drop Shipping Website
The drop shipping business model is taking the internet by storm right now, and for good reason. It's a legitimate way to make money online, and requires very little startup cost.
What is drop shipping?
In the words of Shopify,
If blogging isn't your thing but you still want to start an online business, starting an e-commerce site might be your best bet.
As with any new business, there is a lot to learn. Shopify offers free workshops all the time that are designed to teach you all the basics.
15. Create and Sell How-To Courses
If you have expertise in a certain area, package up your knowledge into an online course and sell it.
This has become a popular business model for online entrepreneurs over the past several years, and will probably just continue to grow in popularity. The best thing about selling online courses is that once you do the up-front work in creating the course and setting up your marketing strategy, you can get paid over and over again for work you do once.
The items in this section all require an up-front cash investment, but offer the opportunity for your money to make you even more money — all online. If you are financially able to, building up passive streams of income is a key part of accumulating wealth.
16. Rent Out Your Car While You're Not Using It
How much downtime would you say your car has each week while you're traveling, at work, sleeping, or just hanging out at home?
According to Getaround, most cars in the U.S. sit idle for up to 22 hours per day. Now, you can use that time to put your car to work and make extra cash by sharing your ride.
As a Getaround car owner, you get access to premium parking as well as a $50 monthly rental credit. And with $1 million insurance coverage, you can rest assured your property is in good hands.
Not to mention, fewer cars on the road means less pollution, less traffic, and more parking for everyone. That means you'll earn money online while contributing to a greener planet.
It only takes a few clicks to put your car to work with Getaround. Just register for a free account, name your car, set the location and availability, and enter a description.
If you decide to stick with Getaround after the 30-day free trial, you'll be charged a one-time fee of $99 for a Connect™ installation as well as a flat fee of $20 per month.
The Connect™ allows renters to locate and unlock your car straight from the app so you don't have to deal with lost or stolen keys. It also comes with added security features like tamper detection, GPS tracking, and engine lock.
Of course, you get a digital key so you can access your car any time and unlock it from your phone. If you ever have issues, Getaround is there for you with 24/7 roadside assistance and customer support.
Rental earnings accrue on a monthly basis and are paid on the 15th of the following month. Getaround keeps 40% of all earnings to cover the costs of insurance, 24/7 support, and other perks.
Click here to try Getaround free for 30 days.
17. Peer-to-Peer Lending
If you've got some cash on hand and are looking for a high interest rate investment (more than an online bank), consider putting some money into peer-to-peer lending (aka P2P Lending).
What is peer-to-peer lending?
It's a financial system that matches prospective borrowers with investors that are willing to fund their loans. It's like traditional lending, but without a bank as the middle man. As an investor, essentially you are acting as the bank (and collecting interest payments in the process).
How much money can you make?
It depends on what types of loans you invest in and how much money you invest with. If you play it safe, you can expect to make 2-5% per year, whereas riskier loans can pay as high as 12% or more.
18. Invest in Crowdfunded Real Estate
Many people consider real estate investing as one of the best ways to accumulate wealth. The problem is, it usually takes a lot of money to get started, which puts it out of reach for many people.
Luckily, there's a way to invest in real estate without buying entire properties yourself.
Introducing: Real Estate Investment Trusts (REITS)
A REIT is a pool of money, managed by financial professionals, that goes towards investing in real estate. Investors put money into the REIT, the REIT buys properties, and the returns are disbursed back to investors. The best part? You don't have to worry about handling the landlord duties.
Most REITS still require a hefty investment to get in, but we found a place that has just a $500 minimum investment. With Fundrise you can get access to dozens of solid, value-producing assets.
20. Invest in Dividend Paying Stocks
It's been said that the average millionaire has seven streams of income. Dividend stocks are usually one of them.
What are dividend stocks? 
Usually when you buy stocks, you do it with the intent to buy low and sell high. Dividend stocks work the same way, but with one other benefit: just for owning the stock, you are paid a small portion of the company's earnings. So with dividend stocks, you get paid when the stock goes up in value, and when dividends are paid out.
If you are looking to get started with dividend investing (or any type of stock market investing), consider checking out Acorns. This is a beginner-friendly app that can help you get started with investing using just your smartphone. You can read our full Acorns Review here.
It's a new age, and there's never been more opportunities to work from home and earn money online. But you can't just leave your laptop in the corner of your room and expect your bank account to explode. Unless you have money to invest, you're going to have to put in some old-fashioned hard work.
See Also: 9 Best Online Jobs for Teens that Pay Well
One last thing to keep in mind: If you are trying to make money on the internet, chances are you won't get it right on your first try. That's okay.
Keep experimenting, keep learning, keep putting yourself out there, and eventually you will find the right online money making opportunity for you.
Like this article? Pin it!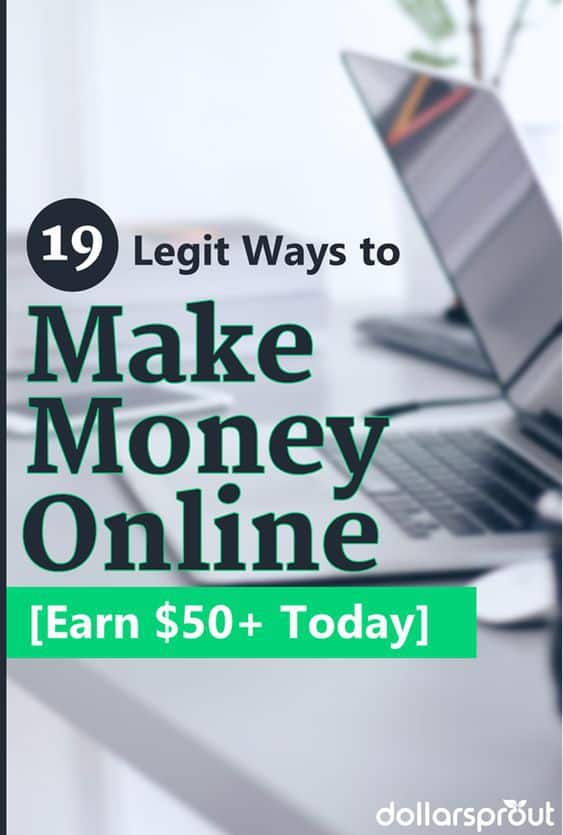 You May Also Like