Inspiration GP | Shutterstock
Want to learn new ways to make
extra money

?

Join the family to get updates from us and tons of cool freebies:
This post may contain affiliate links. Disclosure
You're broke and payday is still a week away. You need to make money fast.
Your bills aren't going to wait forever and you're stuck wondering how to make 200 dollars in one day- like yesterday. You're thankful for the $19.37 in your bank account, but another 100 dollars sure wouldn't hurt.
Alas, you've arrived at the right place.
Whether it's the end of the month and you're short on rent cash or you're just looking to make a little extra spending money for the weekend, sometimes all we need is a way to make money fast (and preferably something you can start today).
If you're in debt and need 2,000 dollars fast, this list probably isn't for you – but fortunately 100, and maybe even 200 dollars in one day, isn't totally out of the question. You got this.
1. Get paid to take surveys
Websites like Survey Junkie and Swagbucks pay a decent chunk of change for the low-maintenance, borderline mindless task of completing surveys. The best way to make money fast with surveys is to sign up for several different sites today. That way you never suffer from a survey shortage. Some of our personal favorites include:
• Swagbucks (Free $5 bonus for signing up)
• Survey Junkie (Our favorite in terms of survey selection)
• Vindale Research (Free $2 for signing up. Some surveys pay up to $50)
• VIP Voice (Get entered into a $1,000 drawing just for signing up)
• Survey Club (More than just surveys. There are some clinical trials on there, which are really neat)
• Earning Station (Overall high quality survey site)
• MyPoints ($5 bonus just for signing up)
Many of the surveys take less than 5 minutes to complete and all of them can (and probably should) be completed while watching Game of Thrones.
If you play your cards right this week, you can catch up on your Netflix list and make $100 or more in the process.
See Also: Looking for Paid Online Surveys? Here's Where Our Readers Are Earning the Most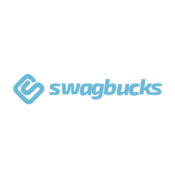 DollarSprout's top survey site pick for making money: Swagbucks
Between the $5 signup bonus and large survey selection, Swagbucks has our hearts.
Start Earning
2. Drive with Uber
If you live in a hoppin' area, driving with Uber could be a lucrative side gig. Some people make a full-time income driving for Uber, but even if you can spare a few extra hours on evenings or weekends, you'll be pulling in extra cash before you know it. Uber pays drivers every week, which means you could receive a paycheck less than seven days after your first ride.
Uber also now offers an Instant Payout option, so if you can't wait until "payday", you don't have to.
Our favorite thing about Uber is that you have the ability to make money on your own schedule. That means if you're an hour into your five-hour shift and don't feel like driving anymore, you can just turn off the app and go home. Who's gonna stop you? That's right — no one. 'Cause you're the boss.
You can sign up to drive with Uber here.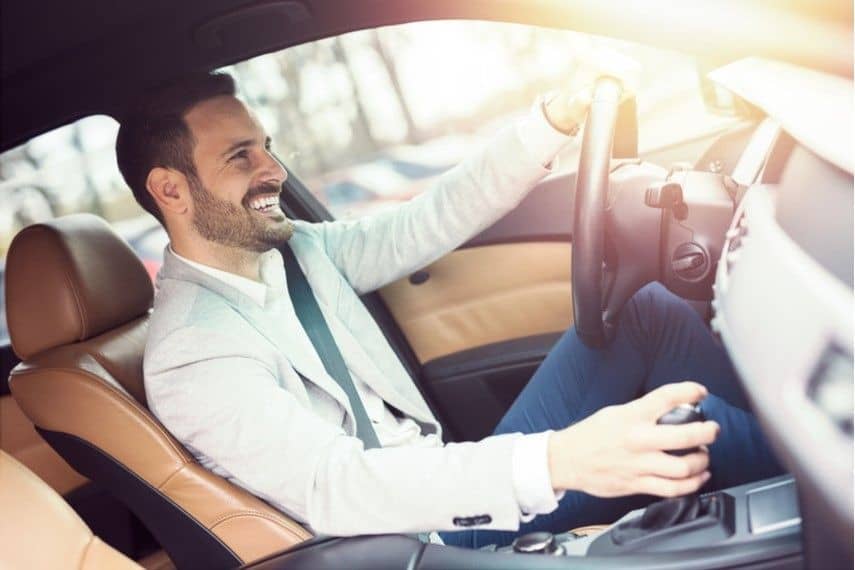 3. Rent out a room (or house) on Airbnb
If you own your home or your landlord permits it, you can make money fast (like, this weekend) by renting your space to others with Airbnb.
Finding qualified guests is easy with Airbnb. Hosts have the option to screen candidates and accept or reject them based on their profile and previous reviews (so you can avoid having your guest throw a frat party at your house. As long as there are no issues, your payment will be released within 24 hours after your guest checks in, and you can receive it as soon as a few hours.
Traveling for the holidays? List your home while you're away.
Do you live near a college or NFL stadium and have some extra room? List a private room and hosting a guest(s) is a super easy way to make money fast.
You can learn more about how the whole process works here.
4. Deliver food with UberEATS
Want to make extra money with your car but hate people? If you enjoy the company of take out more than actual humans, then UberEATS may be a great fit for you.
UberEATS is the same concept as regular ol' Uber, but for food.
So rather than sharing your car with someone who will likely judge you for knowing (and singing) the lyrics to every Taylor Swift song ever written, you can share it with a box of chicken wings instead. Chicken wings won't judge you. And neither will we.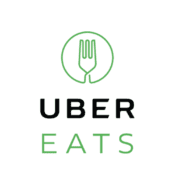 UberEATS: A great way to earn (good) money on your own schedule.
Depending on the rules in your city, you may be able to deliver with your car, bike or scooter.
Sign Up Now
5. Test websites
Did you know you can get paid for clicking around on websites? The main job of a website tester is to ensure the site is easy for the visitor to navigate. All you need is high-speed Internet and a laptop.
Sites like UserTesting.com will pay you $10 per test, which usually take around 10-15 minutes. That works out to a possible $40 an hour. Not too shabby!
6. Make money fast by selling your stuff online
I'd bet my last dollar there are more than a handful of things just sitting around your house or apartment collecting dust. Remember that Annabelle-looking glass doll your great Aunt Rita so graciously bestowed upon you four Christmases ago? Why haven't you gotten rid of it yet? Seriously, it's creepy.
Flea markets, garage sales, and pawn shops are typically the best options for selling smaller items to make money fast. For larger or more expensive pieces like furniture and electronics, you can get the biggest bang for your buck by posting them on Craigslist or eBay.
7. Find a job on Craigslist
Speaking of Craigslist, you also can use the platform instead to find work from people and businesses in your area. If you're not ready yet to part ways with your old stuff, we understand.
Craigslist has pretty much any kind of job you could imagine, from Calf Feeder to part-time work for Attorneys. No, seriously. Check it out:
8. Help friends and family
Ask around to see if anyone in your circle needs help with a task or project. Cleaning gutters, mowing lawns, painting, babysitting, etc. are all services you can offer in exchange for a little cash.
Another way to make money fast is to consider your special training or education in a specific field (e.g. web design). You can pick up related projects on the side of your day job. Even if no one you know could use your services, they can probably refer you to someone who can!
9. Take it to the streets
Fancy yourself a performer? Busking could be your perfect side gig.
Buskers post up on busy street corners or sidewalks and entertain crowds of passersby. Any performance-type talent you can think of is fair game — magic tricks, human statues, mimes, and plain ol' good-feelin' music — anything that entertains pays.
So what are you waiting for? Go busk a move! (Can't… handle… the cheese!)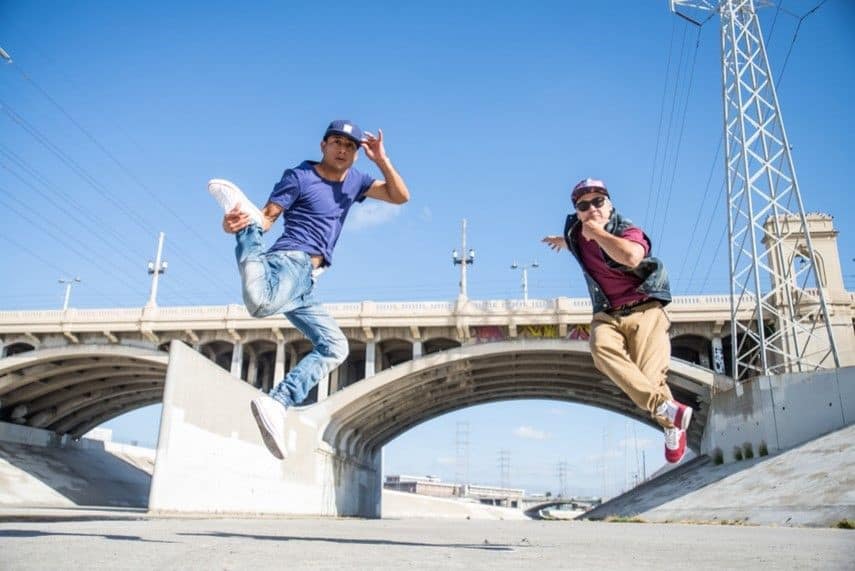 10. Do small projects for others
There are a number of websites that pay you to complete small assignments for others. TaskRabbit and Gigwalk offer a variety of errand and chore-type projects like putting together furniture, picking up groceries, or cleaning. Amazon's Mechanical Turk program also pays a few dollars per assignment for online tasks such as writing reviews or editing documents.
11. Create an online course
Chances are there are people in the world who are willing to pay for something you know how to do. So teach them!
It's never been easier to create profitable online courses than it is today. Udemy provides a platform that makes creating and selling courses simpler than ever — no degree or specialization required. Find out more about how you can make money teaching on Udemy.
12. Become an online tutor
Leverage the knowledge you already have by teaching it to others. You can tutor in everything from academics to business and get paired with students quickly online through Chegg and WyzAnt.
Chegg tutors start out at $20 per hour and get paid weekly to teach from anywhere. WyzAnt lets you set your own rates up to $50 per hour and allows you the option to teach online or in person — whichever works best for you.
13. Borrow from friends or family
Be careful with this one!
If you're in a pinch, reach out to your network and see if anyone is able to loan you cash. But before you accept anything, make sure you're both clear on the repayment terms and that you're confident you can meet them.
Offer to pay interest on the loan and write down the terms of the loan.
14. Sell your old clothes
If you can't remember the last time you wore it or didn't even know you owned it, then it's probably not worth hanging on to. Take a sweep through you or your kids closets for gently used clothes you can sell at your local Plato's Closet or Buffalo Exchange.
You can also take your efforts online with letgo. Similar to Craigslist, this app lets you upload a photo of clothes and other items to sell to local buyers. If you're in a pinch and can't afford to wait even 2 hours, this is the easiest way to make money fast.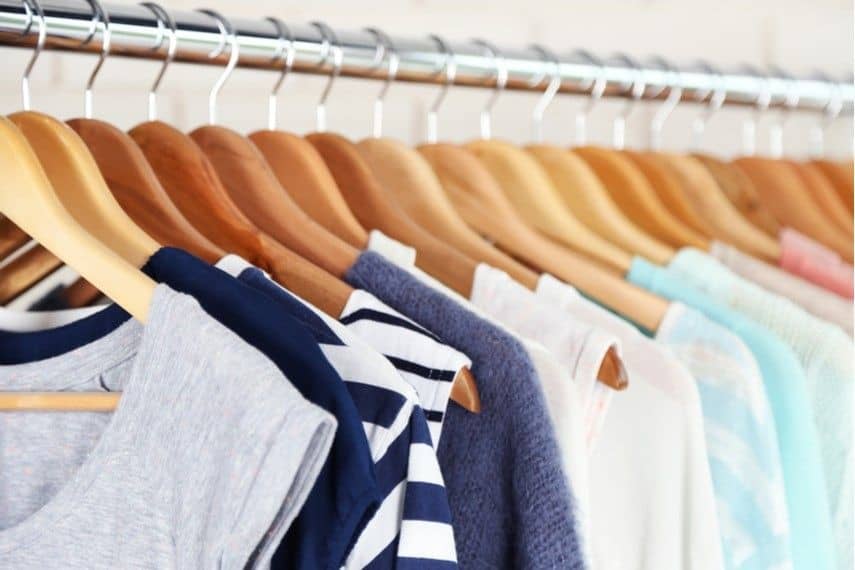 15. Find something you can return
I hope you hang onto your receipts!
If any of your recent purchases missed the mark, return them, along with your buyer's remorse, and get your cash back. Refund policies vary, but most places will accept recently purchased gently used or unopened items. Ask about your store's refund policy to be sure.
What are some ways you've been able to make money fast? Did any of these work for you?
You May Also Like