Photo Credit © Shutterstock Images
Want to learn new ways to make
extra money

?

Join 1,000,000+ monthly readers in getting updates and cool freebies:
Our number one goal at DollarSprout is to help readers improve their financial lives, and we regularly partner with companies that share that same vision. Some of the links in this post may be from our partners. Here's how we make money.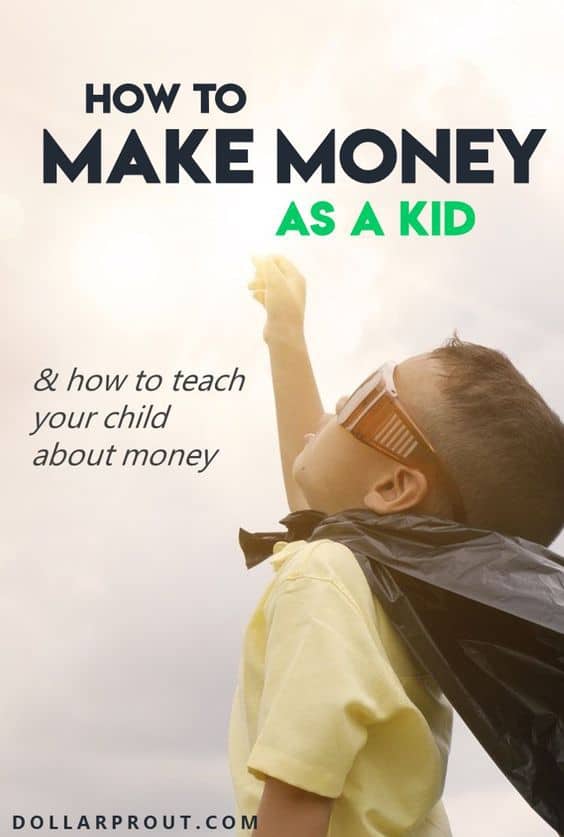 Every teen and preteen wants to know how to make money as a kid.
Perhaps you're an entrepreneur or small business owner yourself. Maybe you just want your kids to be financially literate at a young age and prevent them from becoming a scary financial statistic.
Or maybe you're an educator with a passion for helping kids embrace their unique skills and creativity.
Whatever your motivation as a parent, uncle/aunt, family friend, teacher, or other awesome adult, this article looks at practical ideas and considerations to help adults-in-training learn about money by making some of their own.
From a lemonade/craft kombucha stand to an online services business, check out these great ways for kids to make money online and locally.
Teaching Kids About the Value (and Practicalities) of Money
When children start asking about ways to make money as a kid, it's the perfect opportunity to teach them critical financial skills.
This includes both the practical side of money, like how to count and manage it, as well as entrepreneurial resources to help them learn about business and how to bring their creative ideas to life.
Practical Skills
In order to start a successful business or money-making venture, it's important to have at least a basic understanding of the fundamentals of finance. JA More than Money® is a great place to start.
This program teaches third- to fifth-grade students financial literacy and entrepreneurship, money management skills, and more. You can probably skip the lecture on compound interest for now, but you'll want to prep together with your intrepid business operator by covering a few things.
Consider reviewing:
How to count and record dollar amounts
Costs vs. gross revenue/income
Value of dollar units
Sales tax
Setting aside savings in a high-yield savings account, or investing with Acorns
Reinvesting profits into the business
Entrepreneurial Resources for Kids
Below are some additional resources to help kids understand money a bit more clearly in the context of owning and operating a business.
1. Acton Children's Business Fair
Acton is a non-profit that's purpose is to "promote entrepreneurial skills among children and to help them find their personal mission in life."
The Acton website has a variety of resources for budding entrepreneurs, from success stories to business ideas to guides and entrepreneurship games.
The Acton Children's Business Fair is a free program where kids come together and share their entrepreneurial endeavors. Search their locations to find an event near you. If there isn't one in your area, you can start your own — just apply to receive your free Launch Kit.
2. Junior Achievement
Junior Achievement is an organization I've personally volunteered with and adore.
Their programming encompasses entrepreneurship as well as financial literacy and workforce readiness, all in the name of preparing kids for adulthood and basic money management.
In 2017, JA implemented some major changes to modernize how they're engaging students across the country. According to Inc. Magazine, their CEO, Jack Kosakowski, reported:
"…we began to re-imagine [programming] based around the current entrepreneurial landscape. They chase capital and learn about things like crowdfunding. They research products to bring to market and learn about lean methodology. In many cases, they produce the product. It ranges from tech services to more mundane household goods that they sell, door to door or online."
I taught high schoolers in a Business Communications class where I live about applying for jobs, career planning, and basic interviewing skills. Kids were glowing as they asked me about my experience being self-employed.
Planning 101: Set a Goal
After you've covered the basics of money and entrepreneurship, the next step is to outline your goals and create a plan to accomplish them. This is going to determine how you approach this whole business/entrepreneurship experience.
Why Are You Trying to Make Money? What Will Your Earnings Go Toward?
Before you jump nose first into selling widgets, walking dogs, or mowing lawns, it's good to have a specific goal in mine.
Are you saving up for a new phone? How much will that cost?
How much money per month do you need to keep up with video game releases?
Knowing the answer and having a specific goal in mind will help keep you (or your little one) motivated when you might otherwise want to fold.
How Much Time Can You Spend Working?
The other major factor to consider is how much time you can dedicate to your money-making plans. A few hours several days a week after school each day might be doable, or several hours each day if school isn't in session.
Decide what days and times to set aside for your project, then stick them on the calendar.
Plan the Work, Work the Plan!
Drafting a business plan may conjure images of documents a hundred pages long. For our purposes here, that's a bit over the top.
However, arguably the most important part of this process is developing skills: goal-setting, planning steps to accomplish goals, earning money, responsibly spending (or saving) money, and so on.
Take the time to draft a simple 1-2 page document about your business, including its mission, goals, and how it makes money. It doesn't have to be complicated; the purpose is to practice planning and critical thinking.
Lean Startup Methodology
Kids (and adults!) can keep things simple using this handy, free tool: Lean Startup Canvanizer.
This fill-in-the-blank style planner prompts users to determine things like:
How they'll make money
Where they'll find customers (knocking on doors; flyers; word of mouth; posting on NextDoor.com)
How they'll charge for their product or service
Who the competition is
How to Make Money as a Kid at Home
Now for the fun part — the ideas for making money! Here are some great ways for kids to make money at home or in your neighborhood.
Sell Your Services
First up, let's take a look at some of the classic ways for kids to make money by selling services.
1. Mowing Lawns, Gardening Help, and Plant/House Sitting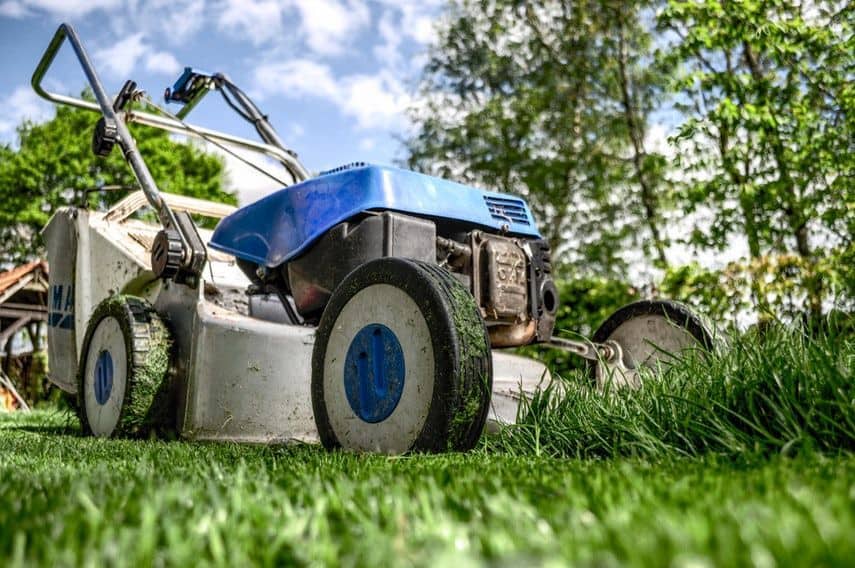 For as long as kids have been hustling to earn a few extra bucks from neighbors, they've been mowing lawns. The national average rate for this service is $50-$225 per yard. Obviously, the bigger the yard, the more money you can make.
Pulling weeds out of flower beds or gardens might be another prime area to offer your help to neighbors.
Similarly, offering to water and pick plants for families or older neighbors is a great option that doesn't require a ton of effort or expertise. But it could be the difference between an entire garden dying or thriving if a family is gone during the hot summer months.
Another option in this category is house sitting. This gig is definitely for more mature teens. Given that it mostly involves fetching the mail and watering houseplants, there isn't a huge time or skill requirement. That makes housesitting a perfect idea for how to get money as a teenager.
2. Power Washing or Painting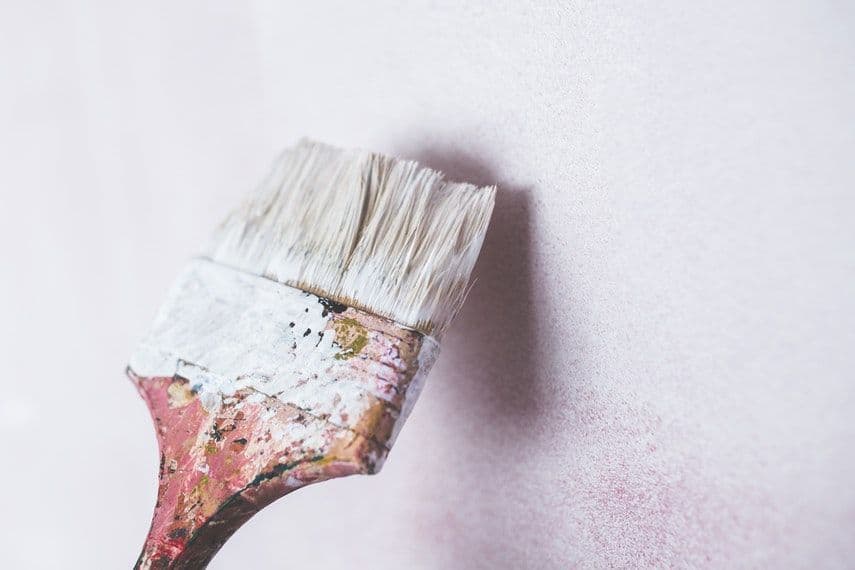 Manual labor is something people will often happily pay kids to do for them. At $80+ per surface, there is definitely money to be made in these areas.
Depending on what equipment is currently at your disposal, there may be more startup costs to this one than some of the others on this list (something to add to your business plan).
Things that need to be power washed:
Driveways
House siding
Lawn equipment
Sidewalks and patios
3. Babysitting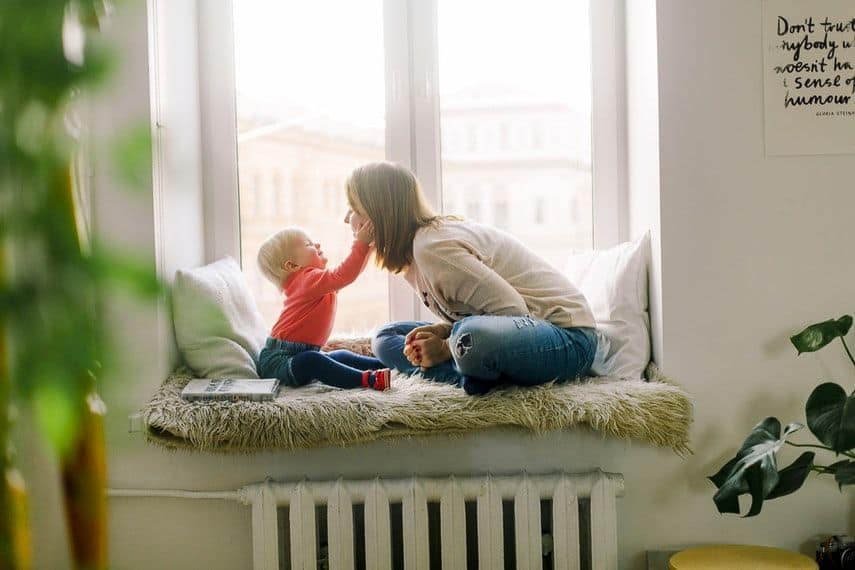 Like lawn care services, teens have been offering babysitting services to their neighbors virtually forever. The national average hourly pay to watch one small child is $16.43, but this May, Fortune boldly stated most parents are underpaying for this service.
Typically, the more experience you have, the more you can charge for your services. Likewise, training and certifications can bump your rates and set you apart from other babysitters. At the very least, consider getting certified in CPR for this one.
Teens 14 to 17 can start booking clients on Care.com with adult supervision. This is one of the most popular ways for kids to earn money.
4. Cleaning Service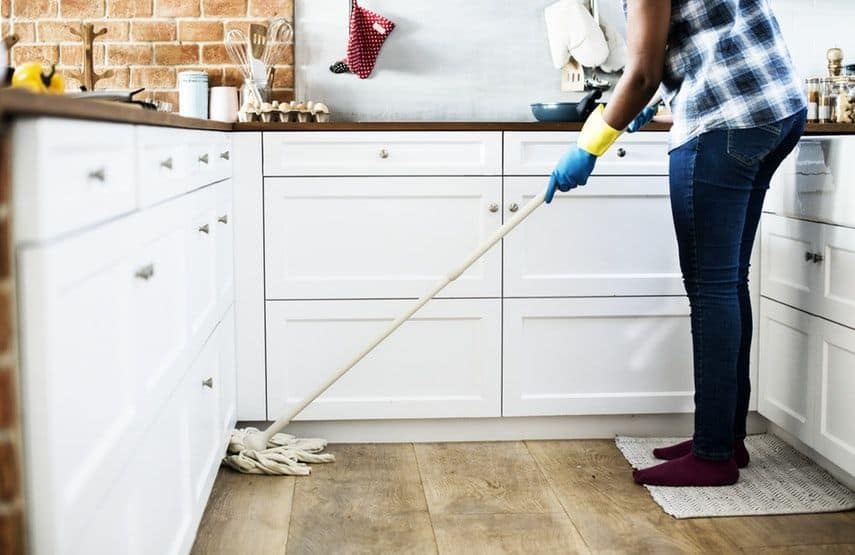 Cleaning is dirty, time-consuming, and everyone's least favorite chore. That's exactly what makes it a great candidate for a successful kid's business.
The national average rate for a professional cleaning service is $150+. If you book two houses each week, your business has the potential to generate over $1,000 per month. This business model also has the potential to scale quickly if you decide to hire some of your friends or classmates to help out, making this one of the best jobs for teens to make extra money.
5. Pet Sitting and Dog Walking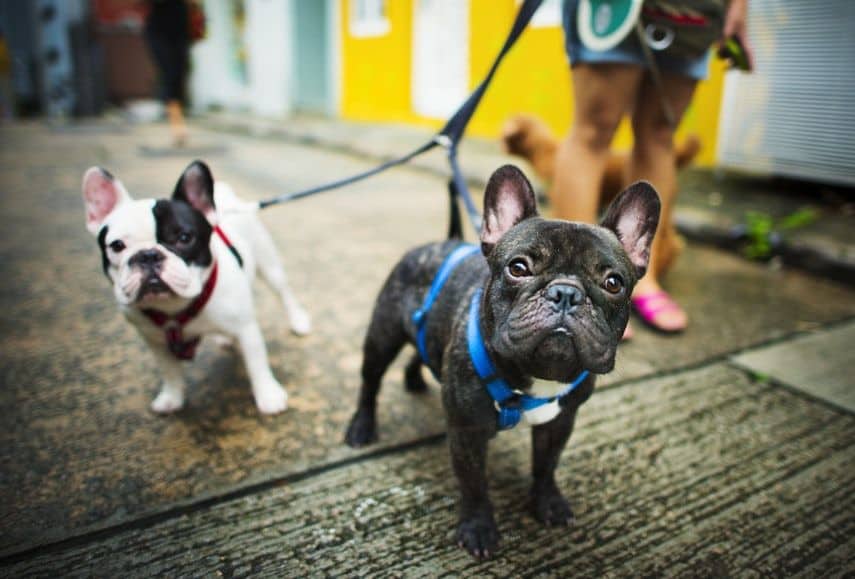 Rover is my favorite way to find pet sitting gigs, but the minimum age requirement is 18 years old. However, petsitter.com has a minimum user age of 13.
Many pros charge $10-$30 for a 30-minute visit and a brief walk. If you walk multiple dogs, you can charge an extra fee per pet (usually about half the full amount).
So, for example, if you charge $20 for the first dog, you might charge $10 for each additional pet. That brings the total to $40 for three dogs in the same home.
6. Errand Runner
Whether you get around on foot, skateboard, bike, or car, you can make money running errands for busy people.
In the fall, parents are busy trying to get into the swing of things for the school year. During the holidays, it's even more manic with party planning, travel, family visiting, etc.
As with the power washing, which many people are willing to pay someone else to do, running errands is nobody's idea of fun. You could charge a flat fee per errand or an hourly rate of $10+ depending on what's involved.
Senior citizens especially need help from trustworthy kids since it can be difficult for them to get around alone.
Related: 17 Best Micro Jobs Sites That Pay up to $130 per Task
7. Detail Cars
Paying professionals to clean gunk out of consoles and wipe down dashes gets pricey. Rates often range from $50-$150 for full detailing, meaning you could make upwards of $500 in a weekend if you booked a handful of clients.
One way to increase your client base is to offer discounts for referrals — if one of your clients refers you to their friends and family, they get a deal on their next service.
Sell Your Things
Kids are constantly outgrowing their things — toys, clothes, games, etc. This provides the perfect opportunity to make some extra cash without selling services.
8. Old Gadgets & Toys
Old iPhones in good condition are still surprisingly valuable. Other toys and gadgets — like Legos, DVDs, video game consoles, and collectible cards (Pokemon, Yugioh, etc.) — are worth a lot of money to the right buyer.
For movies and tech, Decluttr is an awesome, hassle-free way to make money online with things you no longer need. Facebook Marketplace and eBay are other great options for selling your unwanted goods.
9. Clothing
One of the fastest ways to make money with your old clothes is by holding a garage or yard sale. In addition to making money, this is also a great way to develop a kid's project planning and management skills.
Rather than selling just your own clothes, invite families in your neighborhood to participate as well. Offer to do all the sales, promotion, and planning work for a percentage of their total sales.
10. Lemonade Stands and Homemade Food
The lemonade stand is the classic example of an entrepreneurial kid venture. You can certainly expect good results if you're in a premium location.
Kids might benefit from taking some creative 2018 liberties in offering things like kombucha, matcha lemonade, berry seltzer waters, or other similarly upscale offerings. You can also charge more for these premium beverages than your regular run-of-the-mill lemonade.
How to Make Money as a Kid Online
Today's younger generations are a tech-savvy bunch, which makes these side hustles and business ideas perfect ways for kids to make money.
11. Start an Instagram Account
Social media has become a popular way for kids to make money these days, some by accident. Given that many kids already have an Instagram account, it's the perfect place to start.
12. Center on One Main Interest
The way to make money on Instagram is decidedly to become an influencer. As an influencer, companies pay you for featuring their products and services. Teens have gained hundreds of thousands of followers and snagged endorsements from multi-million dollar companies.
13. Feature Your Pet
If you prefer not to be in the spotlight and have a cute pet, create and grow an Instagram account for them instead. There are many happy pet owners who've made good money sharing their furry friend with the Internet.
Doug the Pug is a great example.
Don't forget to use relevant hashtags with every post in order to grow your account more quickly. Also, tag brands you'd like to work with in order to get their attention. This will put you on their radar for when you're ready to start accepting paid sponsorships.
Related: 7 Cute Ways Dog Lovers Can Make Money with Their Canine Pals
Sell Creative Services
If you have a knack for the creative, then these side hustle ideas are meant for you.
14. Fiverr
The minimum age requirement for Fiverr is only 13, making it a great option to get money as a teenager. You can sell services starting at $5. Popular categories include graphic design, marketing, fun and lifestyle (including relationship advice), and writing.
The real opportunity to make significant money on Fiverr is by offering premium services. For example, if you offer 3 Personalized Tips for Texting Someone You Like for $5, you might offer a package on How to Ask Someone to Prom for $30.
15. Cafepress
Cafepress is a great place to start a tee-shirt business. Do you remember the What Does the Fox Say videos and merchandise? Sites like this sold tons of products with fox images and blurbs from that viral video.
If you get in on the ground floor of something popular, you could make big money with your design.
16. Etsy
Etsy is full of opportunity for creativity and making money as a kid. You could sell anything from custom jewelry to ink prints to vintage yard sale finds. Consider checking out online tutorials or taking a course to learn how to ace their platform as a seller. The average sale price on Etsy is in the ballpark of $25 per item.
One good example of someone leveraging Etsy to make extra money is Julie from Gold City Ventures:
Julie makes several thousand dollars per year selling bachelorette-themed printables on Etsy.
It's a super niche product, but the platform allows you to scale limitlessly, especially if you're the creative type (i.e. expand beyond just bachelorette-themed printables).
She even offers a course that teaches you exactly how to get started selling printables on Etsy.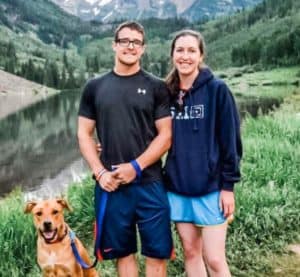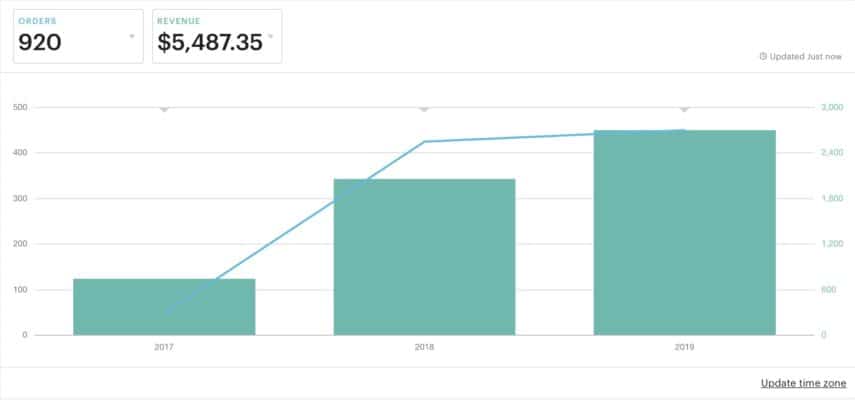 At a couple hundred dollars, the course isn't free, but if you're selling on Etsy or interested in a new side hustle, a small investment to generate thousands per year in revenue might be something worth considering.
The amount of money you make depends on what you sell, the margins you can create on the materials, and how much people are willing to pay for your items.
Similar to other sites on this list, the minimum age requirement for account owners is 18 years old. However, teenagers 13-17 can use Etsy as long as they have permission from and are supervised by a parent or legal guardian. Whoever is supervising them needs to be the actual owner of the account.
Teach Your Children About Money Early
The earlier you start teaching your kids the value of money and how to manage it, the better prepared they'll be for life as an adult. The sooner you open their eyes to all of the different jobs for kids available, the sooner they'll learn about financial responsibility.
By introducing them to unique money making ideas for kids, you're also showing them there are more options than the traditional path of going to college, getting a job with a big company, and working for someone else.
You're empowering them to be creative thinkers, leaders, and future entrepreneurs.
How have your kids made their own money? Share your favorite ideas on how to make money as a kid in the comments!
You May Also Like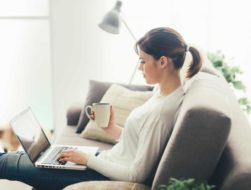 24 Best Work from Home Jobs for 2019
Work from home jobs have exploded in popularity over the past ten years. See why so many people are ditching the traditional 9 to 5 for legitimate, high-paying home-based jobs.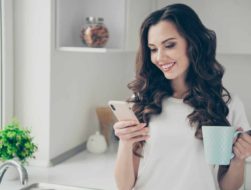 8 Ways to Get Paid to Watch Ads in Your Spare Time
Watching ads for money sounds like a scam, but it's actually legitimate. There are many websites where you can get paid to watch ads. It's a quick and easy way to earn some extra cash while vegging out in front of a screen.