Photo Credit | Pexels.com
Want to learn new ways to make
extra money

?

Join the family to get updates from us and tons of cool freebies:
Our number one goal at DollarSprout is to help readers improve their financial lives, and we regularly partner with companies that share that same vision. Some of the links in this post may be from our partners. Here's how we make money.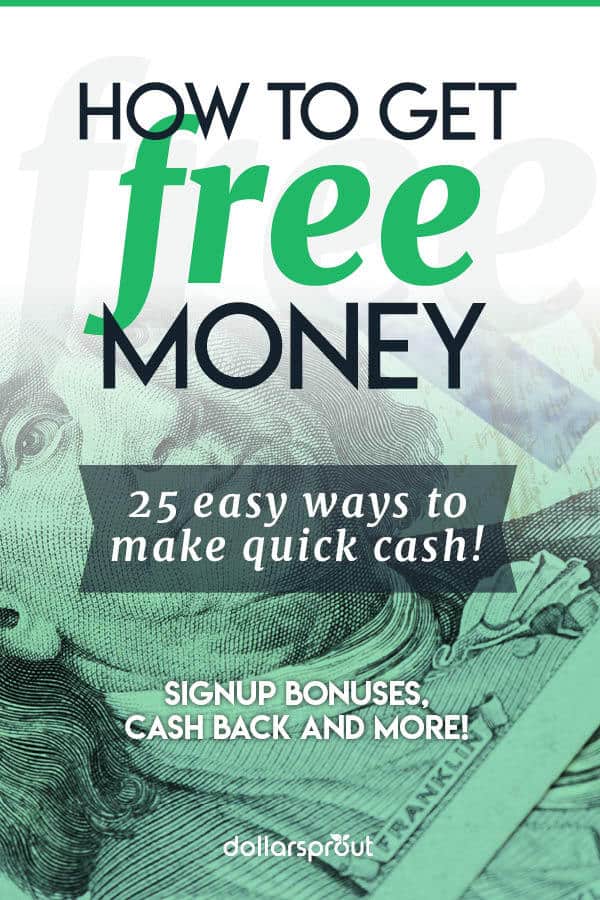 Free money. It's something that no one in their right mind would ever turn down.
And while I always advocate for setting up a sustainable side hustle for yourself, sometimes it's nice to just make a quick buck.
As it turns out, there are a ton of opportunities out there right now to make a some easy "free" money.
This article outlines 25 of them.
How is this possible?
Companies Offering Free Money and Signup Bonuses
Of course, nothing in life is truly free, but if you are looking for really easy money, below is a list of companies and apps that are offering cash and gift cards to new users. As long as you realize that these bonuses are a way for companies to attract new people, there is no harm in signing up for a few different offers. All of these require no commitment and no purchase on your end.
Swagbucks – $10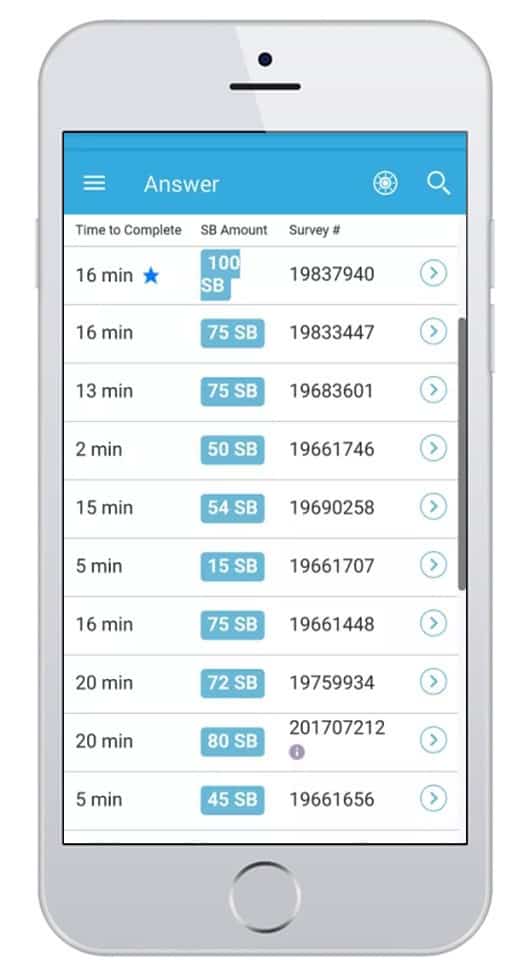 Swagbucks is a popular rewards site that compensates readers via "Swagbucks" (or SB, for short) for many different online tasks. Tasks include taking simple surveys, watching short videos, shopping, and more. While you won't make a significant income with the app, it's certainly reasonable to earn a few decent sized gift cards each month.
As an incentive for signing up, Swagbucks is offering $10 for all new users who download their mobile app. You can read a full review here.
MyPoints – $10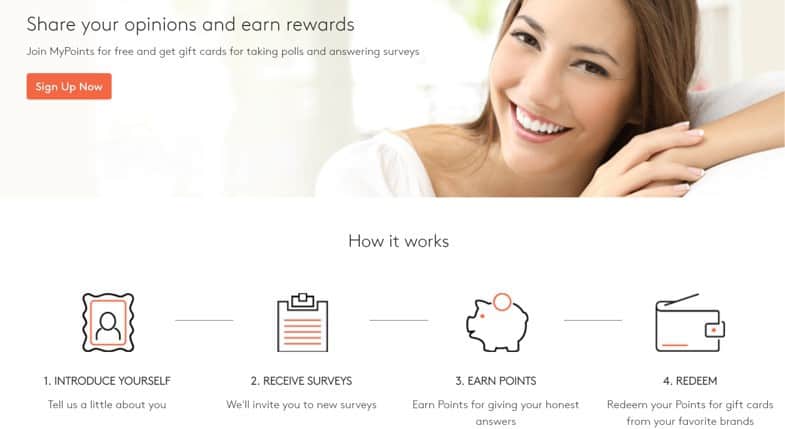 MyPoints is essentially a rewards program for your phone, similar to others already mentioned (it's actually owned by Prodege, LLC, the same company that owns Swagbucks). 
Right now, if you create an account, MyPoints will give you a $10 Amazon gift card after completing a few basic tasks.
Remember, these survey rewards and cash back sites are not get rich quick schemes. Their purpose is to add a few bucks to your bottom line each month by doing things you're already doing.
Dosh – $5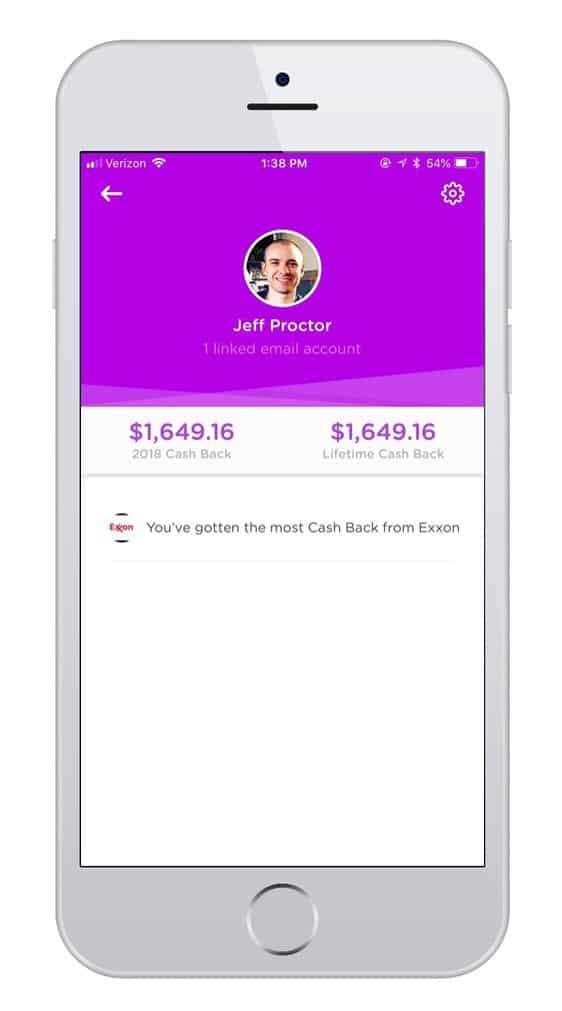 The DOSH cash back app has been creating a lot of waves in the cash back industry lately, and for good reason: free money to attract new users. Plus, their app works quite well for earning cash back. Everything on the app is focused on cash back, so there are no other ways to earn (like surveys, watching videos, etc.).
You get $5 for every card you link to the app and $10 for every friend you refer to the app. Get a few family and friends to sign up and the money adds up quick! (Note: The $10 referral bonus varies. Sometimes it's only $5, but we've seen it as high as $15 per referral).
Ebates – $10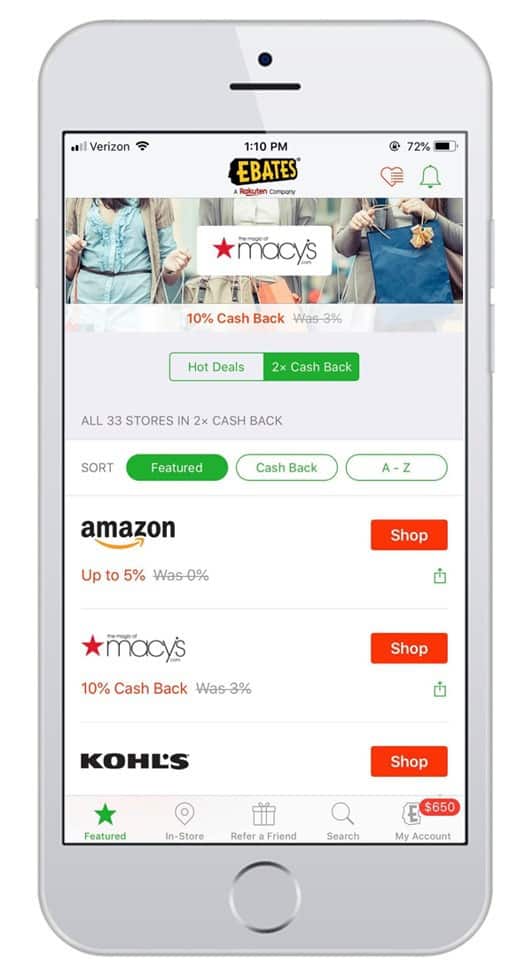 Ebates is another big cash back website, and, just like the others, they offer free cash for new users. A smart thing to do would be to join several different cash back sites and then "shop around" whenever you are ready to make a purchase. If Ebates is offering 6% cash back on Nike Shoes but you see that Swagbucks is offering 7% cash back, you'll obviously choose to buy through Swagbucks.
See Also: Ebates Review 2018: How Does the Cash Back App Work? Is it Legit?
Ibotta – $10 Free Cash
Ibotta is a cash back app specifically designed for grocery shopping. You get $10 just for signing up, and they'll pay you $5 more for each friend you refer.
Inbox Dollars – $5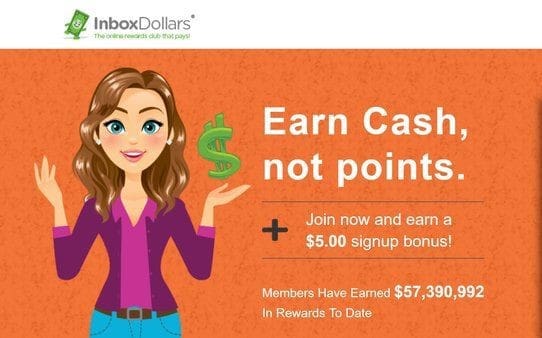 InboxDollars pays you in several different ways, the most common of which is consumer surveys. InboxDollars also "rewards you for checking your email", which essentially means that they will send you a lot of offers from advertisers (so make sure sign up with an email you don't mind getting a bit cluttered). Every time you open one of these emails and confirm that you've received it, you'll get a small reward. InboxDollars currently offers a $5 signup bonus.
Vindale – $1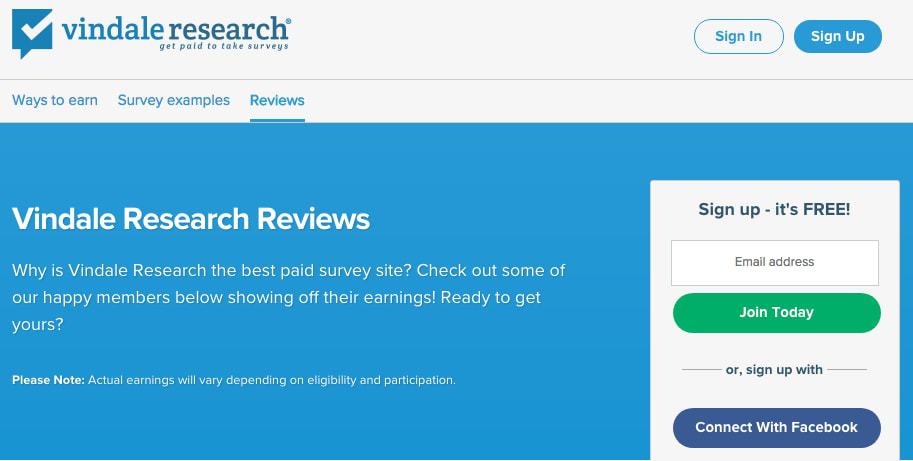 Same story as the other sites listed above. Sign up, take surveys, make a few bucks. Vindale is currently offering a $1 signup bonus for new users.
Nielsen – $50/yr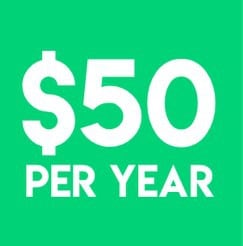 Nielsen (the TV ratings company) will pay you $50 a year to keep their app on your smartphone, tablet, or laptop. The app itself collects statistics on your internet usage anonymously in order to learn more about consumer trends. For instance, it might look at your search habits and see that you love reading about sports and shopping online for [insert item]. By tracking real life examples of "buyer personas", they can help companies better understand their customers.
Also, everything with Nielsen is done anonymously, so you don't have to worry about any data being linked to you. The app takes up barely any space and doesn't slow down your phone or tablet at all.
Shoptracker – $39/yr
Similar to Nielsen, Shoptracker is an app that tracks your shopping habits (anonymously). Shoptracker exclusively looks at Amazon purchasing history in order to draw conclusions and identify patterns in customer behavior. If you don't mind having Shoptracker "look over your shoulder", you can get $3 a month for each month that you have it installed. There is also a $3 signup bonus.
See Also: ShopTracker Review: Easy Money or Scam of the Century?
Lyft – $300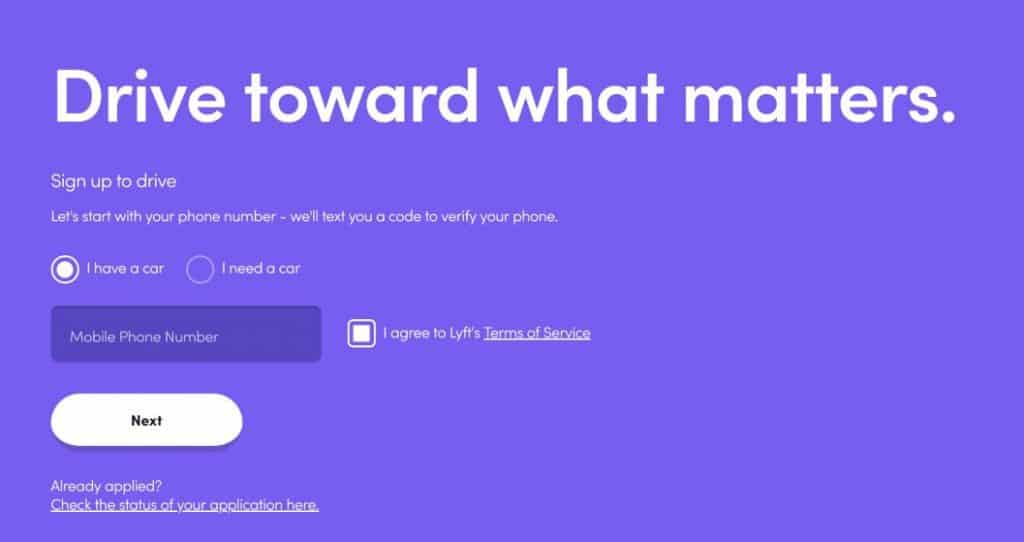 Ridesharing companies are looking to one up eachother in a race to the top of the industry. That means there are some pretty aggressive sign up bonuses to be had, especially for new drivers.
Right now, Lyft is offering a $300 bonus for new drivers who complete 100 rides in their first 30 days. That may sound like a lot, but think about it — that's only five rides every weekday after work. And of course, this bonus is given in addition to the profits you make from each trip. Here's more information on what it's like to be a Lyft driver.
Acorns – $5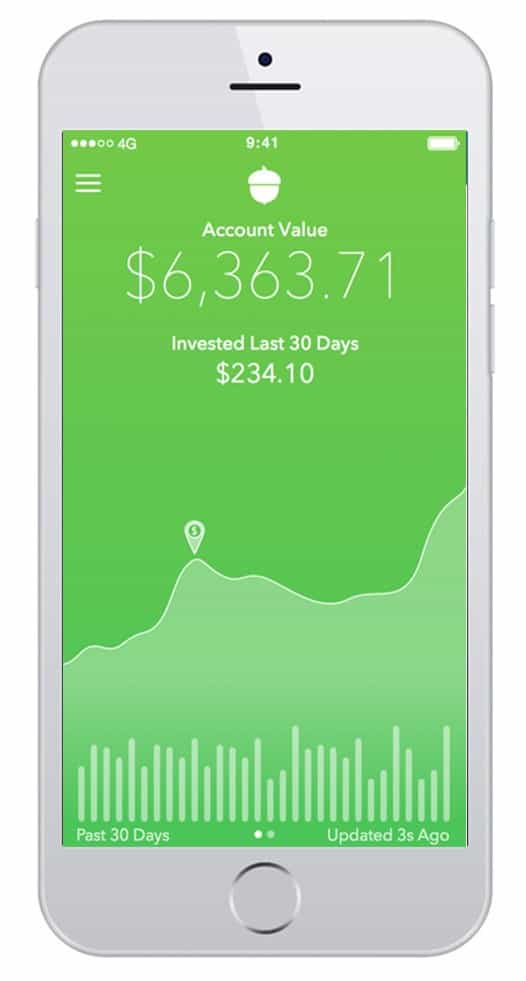 Have you ever wanted to start investing, but didn't know where to start? Acorns is a simple investment app that aims to change that. With an easy-to-use interface designed for beginners in the investing world, you can get up and running in just a few minutes. There is no minimum amount needed in order to open an account, and Acorns is even willing to give you a $5 boost to help you get started.
You can read our in-depth Acorns review here.
Trim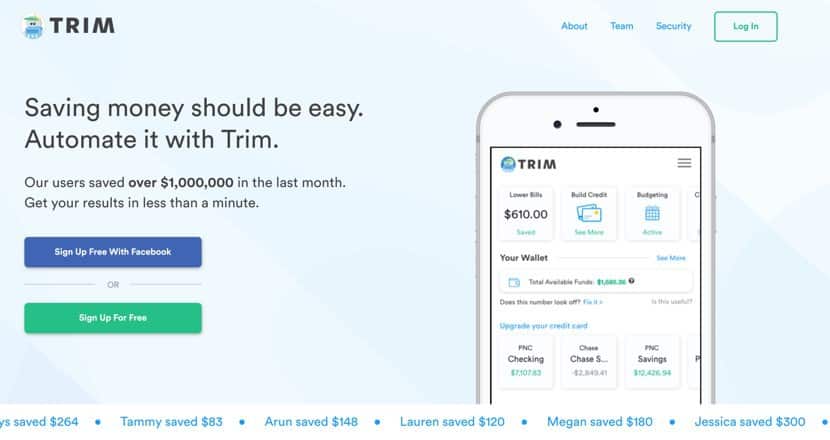 Trim won't give you money, per se, but it will most likely find areas in your budget where you can cut back on spending, which is basically the same thing.
Trim is a simple (and free) tool that combs through your spending habits and finds quick, easy wins that'll put more money in your pocket. For example, Trim can negotiate your cable bill, find subscriptions that you should probably cancel, and can even help you find more affordable car insurance. To learn more about how it works, you can visit Trim's website or you can read our full review here.
Online Banks
Do you have money sitting in a checking or savings account that is earning you 0.01% interest? If so, it might be smart to consider opening an online high-yield savings account. With many of the top banks offering over 2.00% APY, moving your savings is a smart move that will make you money.
How to Get Free Money from the Government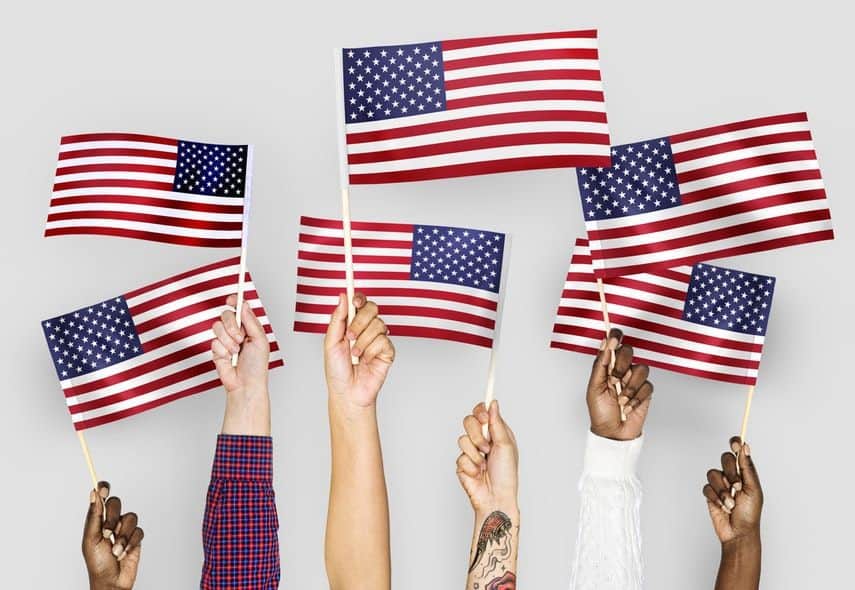 Most of the time, we are used to paying the government via taxes. However, that's not always the case. Here are a few ways that you get free money from Uncle Sam.
Unclaimed.org 
This is a website set up by the National Association of State Treasurers as a way to connect U.S. residents with "forgotten" money. Think of things like old security deposits on apartments and utilities, uncollected insurance reimbursements, account credits that were never used, that sort of thing.
MissingMoney.com 
This is a similar site to unclaimed.org. MissingMoney.com works by "thoroughly searching all participating states to find your family's missing, lost, and unclaimed property, money and assets." It doesn't hurt to check!
Federal Pell Grant for Education
College doesn't appear to be getting cheaper any time soon. If you need help with paying for college, there are many scholarships available, but did you know that there are many educational grants from the government as well? Unlike student loans, grant money does not have to be repaid.
A Federal Pell Grant can offer as much as $5,920 (2017-18 school year) to students for each year that they qualify. Qualifications are based on income, cost of attendance, and other factors. You can learn more at the Federal Student Aid website.
Child Care and Development Fund 
If you are having a hard time covering child care expenses while you are at work, there might be some government assistance available to you. The U.S. Department of Health and Human Services has a directory of state and local contacts you can check out to see about getting help with childcare costs.
Low Income Home Energy Assistance Program 
According to the U.S. Department of Energy, the average U.S. family spends at least $2,200 per year on energy bills — and nearly half of that goes towards heating and cooling. Depending on where you live and your income level, the Low Income Home Energy Assistance Program (LIHEAP, for short) may be able to help you cover those costs.
Other Ways to Get Free Money Now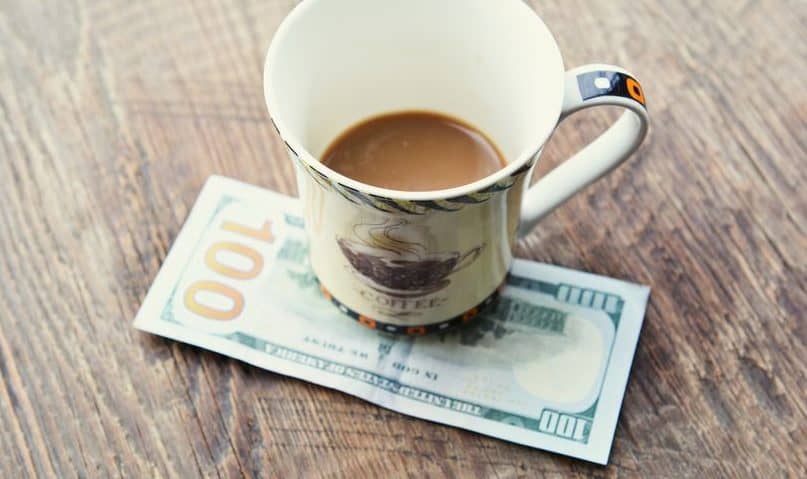 Still searching for ideas to get free cash? Here are a few more that don't have anything to do with signup bonuses or applying to a government program.
Donate Plasma
Many people volunteer to give blood and platelets (myself included), but did you know that selling plasma is growing in popularity as a way for people to make "free" money? While it's not technically donating since you are being paid, selling plasma is still a good deed that is always going to be in high demand. There are many people making between $200-300 per month from this!
Here is an in-depth guide on selling plasma that has lots of helpful tips on how to prepare for your donation and where to donate.
Refinance a Student Loan
If you are still working on paying off your student loans, you may be able to save money on interest payments by refinancing your loans.
"Refinancing" just means replacing your high interest rate loan with a lower interest rate loan — which can ends up saving you a lot of money over the lifetime of your loan. For example, if you refinance a $20,000 loan currently charging you 6.55% APR and you get a new rate of 3.75%, you will save roughly $600 per year in interest charges.
Since there are many lenders out there, it might be helpful to use a service like LendingTree to compare all your options in real-time.
Let Someone Borrow Your Car
If you don't drive very often but have a car sitting in your driveway, you can turn it into an extra source of income with Getaround. When someone wants to rent your car, they can do so straight from the app. You don't have to worry about meeting up to exchange keys or handling the logistics.
As a car owner, you can make $5+ per hour just by letting someone else borrow your car. Getaround offers $1 million primary insurance coverage, so you don't have to worry about possible damages.
List a Room on Airbnb
If you don't want to let people borrow your car, but you are okay with people sleeping in your house, you can easily turn an extra room into a steady income stream with Airbnb.
If you want to know more about how hosting with Airbnb works, check out our comprehensive Airbnb guide here.
Sell Old Textbooks
If you have a stack of books collecting dust in a corner of your room, you might want to consider selling them for some extra money (especially if you don't plan on opening them back up). To help you get the most money back, we've put together this list of some of the the best places to sell textbooks.
Sell Old Clothes
To quote one of our writers, Jamaica Winship, who has made a habit of selling old clothes she doesn't wear anymore, "I've tried just about every online platform for selling my new and gently used clothes. My two favorites are Poshmark and eBay. The community aspect of Poshmark is nice, but eBay has a larger user base which means you can sell your clothes a lot faster."
If you're like most people, a simple sweep through your closet can often yield a lot of good finds that you can get money for.
Sell Old Electronics
Textbooks and clothes aren't the only things you can sell for a quick buck when you need it. Popular sites like Decluttr are making it easy for people get cash for electronics, DVDs, and CDs. Decluttr is simple: just scan any item that has a barcode on it using your phone camera and get an immediate offer.
Once you accept the offer, they'll send you a prepaid postage envelope you can use to ship your items. One day after your items arrive, you'll get paid.
If you are specifically looking to sell an old cell phone, check out our cell phone selling guide.
How to Avoid Free Money Scams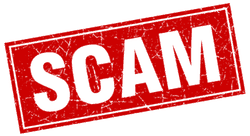 Of course, someone looking online for anything along the lines of "I need free money" is probably at least somewhat desperate. Unfortunately, scammers love desperate people.
Here are few things to look out for to make sure you aren't falling for scams offering free cash:
Any legitimate free money opportunity will not ask you to pay any up front fees.
Be careful with sharing your personal information. Don't give your SSN to just anyone.
If you are looking for government assistance, make sure the sites you are visiting end in .gov, .edu, or the like.
If it sounds too good to be true, it is. Even the companies with signup bonuses are very transparent about the fact that the bonuses are meant to attract new users.
Interested in a blogging side hustle?
In this FREE 7-day email course, you'll:
Discover your perfect audience and how to write amazing content
Learn the exact steps we use to make five-figures/month blogging
More Cool Stuff