Photo Credit | Pexels
Want to learn new ways to make
extra money

?

Join the family to get updates from us and tons of cool freebies:
Our number one goal at DollarSprout is to help readers improve their financial lives, and we regularly partner with companies that share that same vision. Some of the links in this post may be from our partners. Here's how we make money.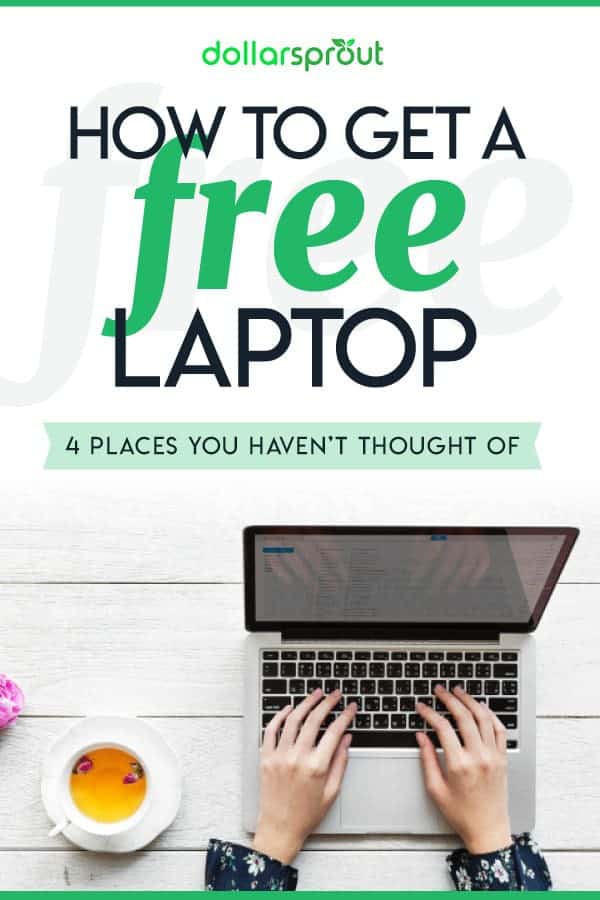 You see an article titled "How to Get a Free Laptop" and think, "Hmm, sounds fishy…"
Free gas cards you could probably believe. Free cable TV or internet access? All right. And everyone knows you can get some pretty cool free stuff for your birthday.
But a free laptop? No way!
Rest assured there are no sneaky scams here, just real ways to get a free computer, or a deeply discounted one.
Granted, in most cases, status as a student or low-income household will increase your likelihood of securing this freebie. However, there are ways to score a free laptop regardless of your circumstances.
Here's how to get a free laptop for college, work, or even just for personal use.
Attend a College with a Laptop Special Offer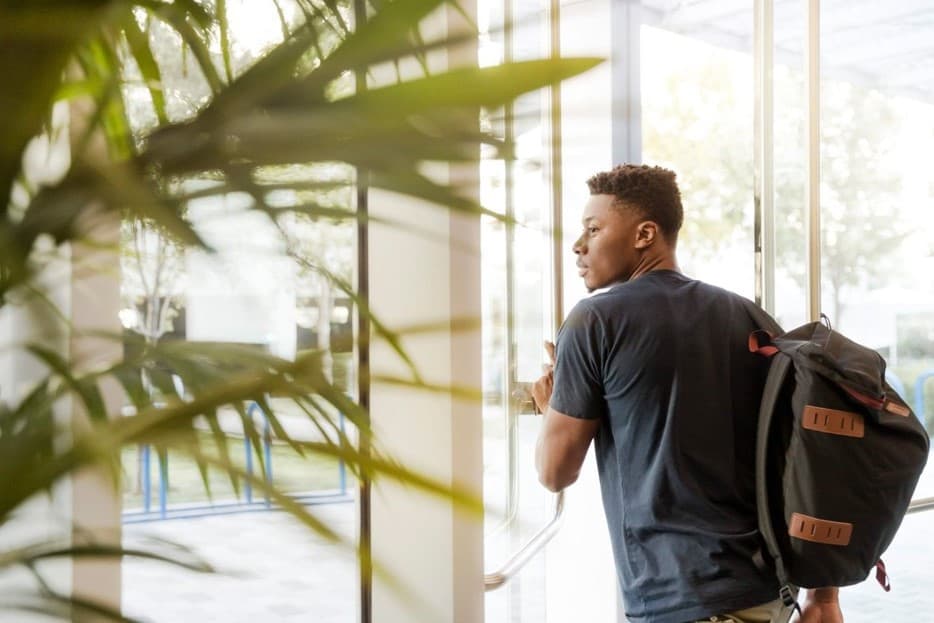 Several reputable colleges and universities offer incentives to entice students to enroll and, thus, pay tuition. (There are also a lot of not reputable for-profit colleges out there ready to take advantage of people, so keep reading to see the section on scams to avoid!).
One such incentive is a free laptop, which can be surprisingly valuable if you're prepared to pony up for the real cost involved: tuition, registration, and books for the duration of the program.
It's less common, but some schools offer more of a zero-cost lease than a giveaway option. That means they may request laptops back at the time of graduation (that makes "free laptop for students" seem pretty literal!). But, like leasing a car, you'd probably be offered a huge discount to purchase it outright to keep.
Reputable Colleges Offering Free Laptops
Here are some well-known, high-ranked schools offering free computers for students.
Seton Hill
Location:       Greensburg, PA
Tuition Cost:  $35,000 per year
Reputation:   Ranked #25 in Best Value Schools by US News
The first college that offers free laptops for students is Seton Hill. As a private Catholic school home to just 2,200 students, they seem to take the savvy approach to utilizing technology in the classroom.
Consequently, they provide all traditional, full-time undergraduates with a MacBook and an iPad. These mobile tools are integrated into the teaching curriculum across the campus.
It looks like they take this mobile integration seriously, too. According to their website featuring details about The Mobile Learning @ The Hill, Apple has named the school an Apple Distinguished School 2017 through 2019. This signifies "educational excellence and leadership."
A handful of graduate programs are also included. Specifically, these masters degrees include:
M.S. in Physician Assistant — MacBook & iPad
M.A. in Art Therapy — MacBook
M.A. in Marriage & Family Therapy — iPad
M.S. in Orthodontics — iPad
Wake Forest
Location:       Winston-Salem, NC
Tuition Cost:  $51,400 per year
Reputation:   Ranked #27 overall nationally by US News
Wake Forest is one of the top schools in the country. So, step #1: get accepted.
This famous university was founded privately in 1834. Like other schools on the list, it boasts an intimate enrollment total of less than 5,000. The university's exclusivity and cost made me think twice about including them in the list, but DollarSprout has sharp readers. And, if you get in there's a decent chance you may also get a scholarship one way or another.
To score a free laptop here, it looks like you'll need to be the recipient of aid from the university. Along with a sweet financial aid package, you'd be eligible for a Technology Grant to pay for the standard "WakeWare laptop."
All other undergraduate students are eligible for a deeply-discounted laptop.
Colleges with Deeply Discounted Laptops
From Villanova University (Honorable Mention awardee for this portion of the list) to my own alma mater, many colleges offer deep discounts to their students. Let's look at a few in depth.
Southern New Hampshire University
Location:       Manchester, NH
Tuition Cost: $31,000 per year
Reputation:   Ranked #1 in Innovation nationally by US News
Southern New Hampshire University is a private and respected school. They have 3,000 undergraduates on campus, but even though they're small, they're also fierce! SNHU is also a leader in online learning, as you can see in their program catalog.
They take great pride in their empowerment of student creativity and boundary-breaking. Giving students access to good technology is just a part of that philosophy. They're also steadfast in their commitment to keeping education affordable. As such, they have frozen their tuition rates and give generous financial aid packages.
While they don't offer a freebie computer, they have a partnership with both Dell and Apple (like Purdue below). You can check those out on the manufacturer sites or at the SNHU electronics store.
Purdue University
Location:       West Lafayette, IN
Tuition Cost:  $10,002 (in-state); $28,804 (out-of-state) per year
Reputation:   Ranked #56 overall nationally by US News
This is my alma mater, so I can speak from first-hand experience about the awesome deals I used to get at the student union when I visited the ITaP office for discounted software goodies.
Purdue is a public university, founded in the mid-1800s under the Federal Land Grant Act by President Lincoln; the land was donated by John Purdue, a local business magnate. Orville Redenbacher went here, as did Neil Armstrong, Drew Brees, and Amelia Earhart. But I digress.
Most students (and sometimes alumni) can take advantage of negotiated rates for hardware, including laptops from Apple, Dell, and HP. If you live in Indiana, the combination of resident tuition rates and the discounts make this an obvious choice on top of being an awesome school.
Free Computers for Low-Income Families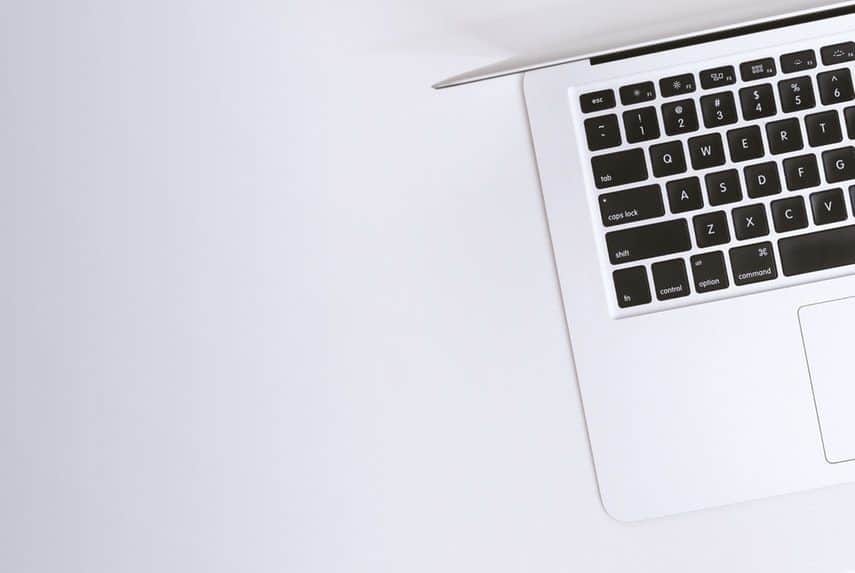 Computers are vital to escaping the cycle of poverty, but a shocking number of families in the richest nation in the world go without one.
These heartening organizations support the mission of empowering low-income families with the technology they need to be engaged citizens in their communities and more competitive applicants in the labor market.
Benefits.gov
Benefits.gov is a site designed to connect citizens with government benefits. This includes free computers but also encompasses information from Supplemental Nutrition Assistance Program (SNAP, often referred to as "food stamps") to job training to Medicaid.
To learn more, you can use their benefits lookup tool.
The On It Foundation
The On It (Opportunities Necessary to Increase Technology) Foundation helps low-income families with elementary-age students by providing free computers, computer training, and internet access. Kids who qualify for free and reduced lunch at a public school qualify for the program.
The organization is funded in part via their discounted computer program, in which they sell refurbished Microsoft computers starting at $99, including a warranty.
That is an excellent way to get a like-new computer at a great price and support their mission. They also accept donated computers!
Computers With Causes
Computers with Causes is a non-profit organization that contributes to institutional programs and individuals with "nowhere else to turn."
According to their website, you're a particularly good applicant for this program if you're a veteran or head of a foster home. The application is just a few questions. They select applicants (and weed out fraudulent requests) using a thorough assessment of needs, background checks, and reference calls.
Alliance for Technology Refurbishing and Reuse
The ATRR is a network of non-profits associated with a broad educational mission. They refurbish and distribute computers as a low-cost or free service to those in need.
With locations across the US, you can find the nearest location to you online. By clicking on the pin where you're looking, the information for the local "Reuse Coordinator" will come up.
Because they are a conglomerate of individual non-profits, their site says "member organizations vary widely in size, organizational model, populations served, staffing and related resources." That means your mileage may vary on what you'll find in your area versus a neighboring member.
EveryoneOn
EveryoneOn is a non-profit on a mission to support social and economic development by helping communities access the internet. By 2020, they project they'll have helped over 1 million people find low-cost computers and/or get online.
You'll need to punch in your ZIP Code and answer a few questions about your eligibility as the program is run with the support of local internet provider partnerships. This application process is brief compared to some organizations on this list.
According to their site, computers are approximately $150.
How To Find Free (or Cheap) Laptops Around Town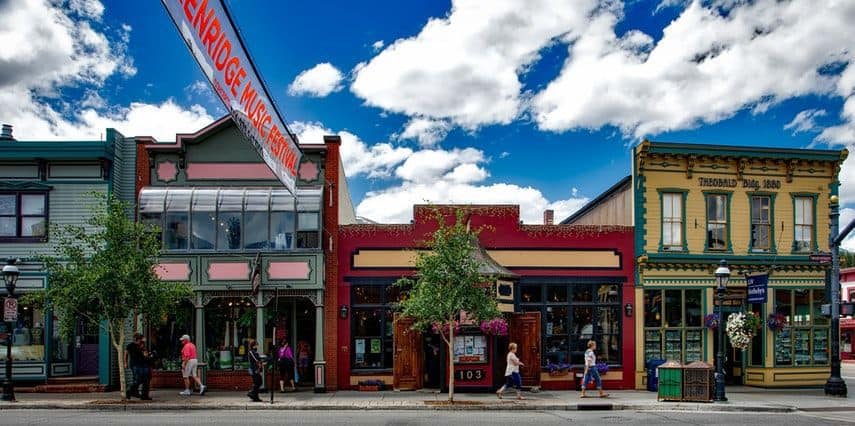 Still wondering how to get a free laptop? Around town, you may be driving or walking past places regularly that offer them at an ultra discounted rate.
Local Computer Shops
While this may involve taking a hike to check out inventory at a brick-and-mortar store, the deals you find could be worth it.
Locally, I found a few places like this: Laptop Liquidators, Computer Outlet Inc., Mr. Computer Services, and UpTech Computer. I used the search term, "buy recycled computers near me" and had a list of about a dozen places come up to help me find free laptops.
Green & Upcycling Initiatives
The Center for Environmental Policy and Management runs a waste reduction and recycling program. Similarly, Louisville happens to have a Sustainability Council, but in other areas, this type of non-profit may go by another name.
These groups local to me are just examples. And while their specific missions aren't focused on computers, groups like this in your area might be! Similarly, city governments sometimes run upcycling programs.
An example of a local program is the FreeGeek community initiative that rewards volunteers who help refurbish with a free laptop.
Craigslist or Facebook Marketplace
If you've spent more than 10 minutes on Craigslist, you've probably come across (or gone looking for) the free section. Sometimes you strike gold, finding things you can flip and make a few bucks. Other times, it's all junk.
With that said, people who don't realize there are computer recycling options nearby that frequently offer free used computers just to get rid of them.
A quick search in Louisville and surrounding cities turned up the following for more-than-fair prices between Facebook and Craigslist:
HP printer J610 series ($0)
Toshiba Touch Screen ($30)
Panasonic CF-T5 Laptops (3 for $25!)
Acer Chrome Book 11 ($100)
Sites with Deeply Discounted Used and Refurbished Laptops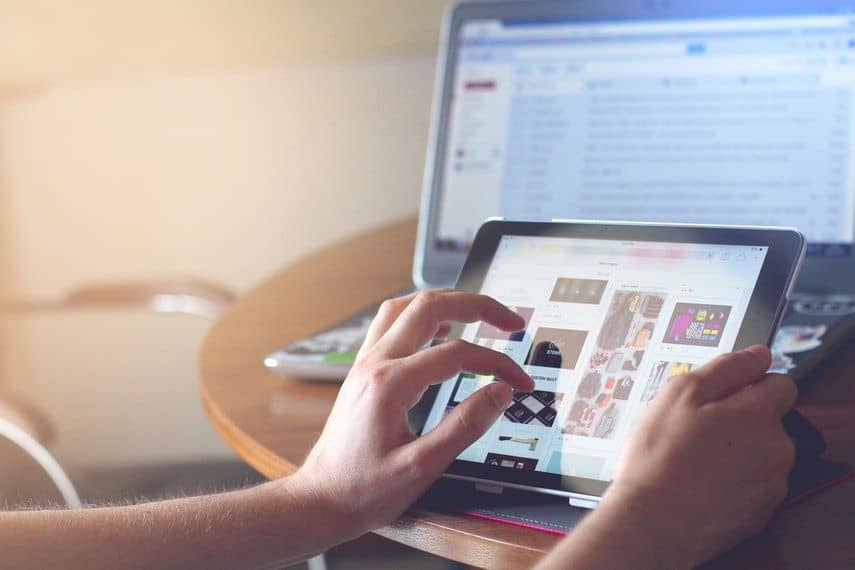 Here's where to look for deals on like-new laptops at a great price.
eBay
eBay is hit-or-miss with free laptops. You can set alerts for new items by choosing [+] Follow This Search, so staying on top of new listings is a good bet.
Be sure to distinguish your search so you get the right result (i.e, "free computer," or else you'll most often get results for "free computer shipping").
There's more below on avoiding scams, but I wanted to point out here that eBay is a forum to look out for when it comes to scam artists.
Gazelle
Gazelle buys your used devices like iPhones, MacBooks, iPads and more, then refurbishes them for reselling on their site. We love them because you can get an Amazon Gift Card as your payout method.
On Gazelle, you'll primarily find MacBooks rather than PC laptops. I found a few MacBook Airs in the clearance bin for $299 each.
Chromebooks
Chromebooks are a great alternative to a traditional laptop for a lot of reasons. Chief among them: they give you a lot of daily functionality for a great price. TechRadar has a great list here of current deals. Most are under $200.
Newegg is a great resource for refurbished Chromebooks from as low as $40.
Watch Out for Scams!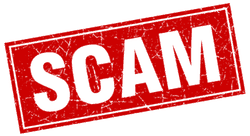 As the mantra goes, when something seems too good to be true, it probably is. Here are a few common online scams to look out for when searching for free laptops.
Sweepstakes or Giveaway Scams
The iconic Publisher's Clearinghouse's balloon-wielding, van-driving, surprise-TV-appearance schtick peaked in popularity in the 1990s.
Today, there aren't nearly as many of these giveaway marketing programs, but that doesn't keep scammers from trying to convince you otherwise.
Be critical of contests:
What information are they asking for? What do you have to do to enter (e.g. download a program that may have a virus)?
Who is sponsoring it?
How did you hear about the contest (email junk mail)?
Is the link hosted by a reputable brand's site or Facebook page, or is the address a little off (e.g. ending in a strange address like kodak.cn)?
Fake eBay Listings
I've unfortunately experienced a problem buying a laptop on eBay first hand.
The person I bought my laptop from (using high school graduation gift money from my grandmother!) insisted, after I sent a large money order as payment, that I never remitted payment. It was a complete and utter lie, and I was devastated.
That was back in 2009 before payments were as easily traceable as they are today. I was young and naive and didn't even consider someone would try to manipulate me out of nearly every dollar I had as a broke 18-year-old student.
Don't be like me! Here's a list of common eBay scams to avoid.
Craigslist Scams
I love Craigslist, but it is a scammer's paradise. There are also a lot of great people like you, just trying to unload their old stuff so they have more cash in their pocket!
Don't give out your personal information. Instead, use the Craigslist email relay while communicating with potential sellers. Always use a public place where you're visible to others, especially after dark.
Be alert to:
Anyone asking you to pay them before meeting
Weird language or broken English
Inflexibility about meeting location suggestions
The Costs Behind "Free"
In the spirit of transparency and helping you make good financial decisions, we'd be remiss not to point out something here with crystal clarity:
Schools which offer free laptops are usually able to do so because their tuition is high.
In other words, it's a small cost to them to acquire a new student.
To be fair, it's true that higher-priced schools often do offer attractive aid packages. This net price tool can help you understand if a private school may offer you a better overall deal than a state school with lower tuition. (I have close friends for whom this was the case.)
On the other hand, we do not recommend you take on $10,000, $100,000, or more to get a "free" laptop. For context, the average amount of student loan debt in the US is $37,172. That's the equivalent of roughly 30 laptops.
Please give due consideration to the very real and lasting decisions of selecting a college and total financial aid package. If ever there was a time to say there are "strings attached," this is it.
That, Ladies and Gents, is How to Get a Free Laptop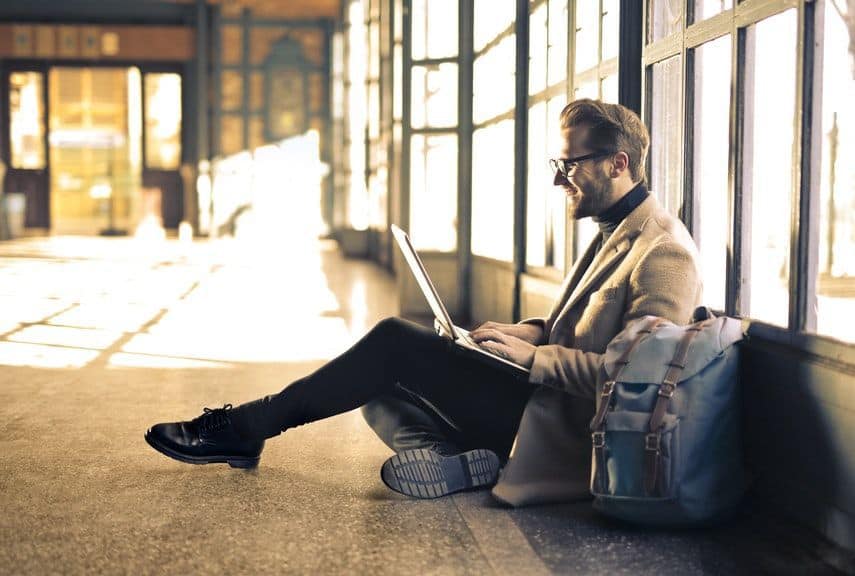 In summary, here are the ways you can get a free or extremely cheap laptop:
Select Colleges. My top pick for the best value for a free or seriously discounted computer was Southern New Hampshire University. Given their reasonable tuition, the range of their online programs, and the reputation of the school, I'd say this is an excellent option for distance education in particular.
Uncle Sam and Non-Profits. Qualifiers apply for government programs, so check to see if you meet the criteria for benefits in your area. A wide variety of non-profit programs also help low-income families procure free laptops and, in some cases, discounted internet.
Around Town. It wouldn't be out of place for an ecologically-minded mission (i.e. recycling and upcycling programs) to deal in used computers at drastically discounted rates. Your city government or local colleges may also have used computers for sale. The same is true for computer clubs, local computer stores, and online marketplaces.
Online and Refurbished. Gazelle, eBay, and the Chromebooks store are affordable ways to get a very cheap computer.
Hidden Costs and Scam Cautions. Remember to give very careful consideration to the real and lasting decisions of selecting a college and total financial aid package. You can't wipe out student loans in bankruptcy and your payments might shock you with how much of your paycheck they'll eat up when you graduate.
Also, remember to be alert to scams! Craigslist, eBay, Amazon, and online sweepstakes campaigns can all introduce deals that seem legit, but most definitely are not.
Please Recycle! If you're ready to give up an old laptop, please don't put it in the trash. Recycling programs like these, courtesy the EPA, are all around you and help keep our communities safe and clean.
Have you ever gotten a laptop for free? Tell us how in the comments!
More Cool Stuff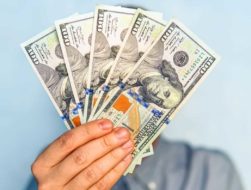 12 Free Ways to Make $500 Fast
If you're smart with your time and resources, you can make $500 fast (as in one day) with some of these gigs. From walking dogs, to driving people around, to working from your laptop, there's money out there waiting to be made. All you have to do is choose your gig and start putting in the work!