l i g h t p o e t | Shutterstock
Want to learn new ways to make
extra money

?

Join 1,000,000+ monthly readers in getting updates and cool freebies:
Our number one goal at DollarSprout is to help readers improve their financial lives, and we regularly partner with companies that share that same vision. Some of the links in this post may be from our partners. Here's how we make money.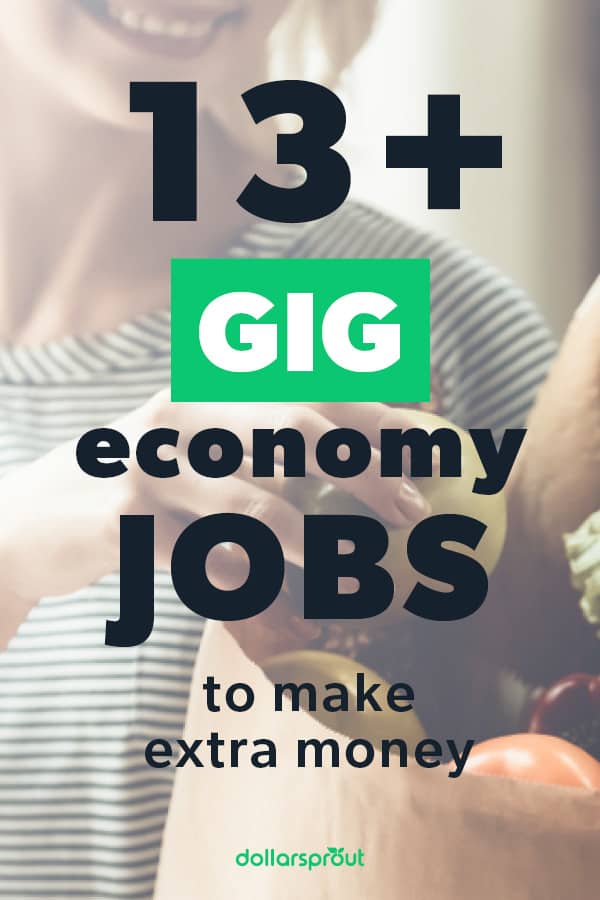 Gig economy jobs are all the rage during this unending surge in the work from home mentality.
25% of Americans today are taking advantage of what's been dubbed the "gig economy."
From sharing your opinion to toting strangers around in your car, there's more opportunity than ever before to make extra money and save a buck or two with these short-term "gigs," oftentimes without even leaving home.
Many have even been able to replace their traditional 9 to 5 and work on their own terms with these work from home jobs.
And it doesn't look like that's going to change anytime soon. Projections indicate that by 2020, a whopping 43% of the U.S. workforce will be freelancers.
If you're not already in the game, then what are you waiting for?
Get your slice of the communal pie with one of these high-paying gig economy companies pioneering the work at home online jobs era.
13 Best Places to Find Gig Economy Jobs
Gigs On Wheels
Have a car? That's a good start in the gig economy given how quickly opportunities are springing up! Introverted or extroverted, here are some great options for tip-based ridesharing services (read: cash at the end of a shift!).
1. Drop off groceries near where you live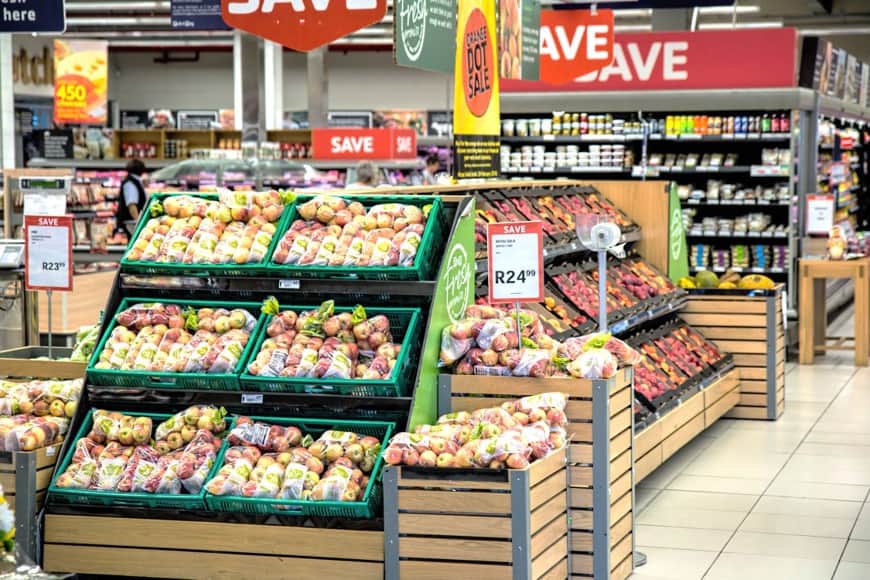 Instacart is a service for delivering groceries.
If your house is anything like mine and your shopping is a huge production each week, maybe you can see why folks are willing to pay a premium for this service.
Related: How to Earn $50-$1,000+ Per Month as an Instacart Shopper
2 Chauffeur your favorite foods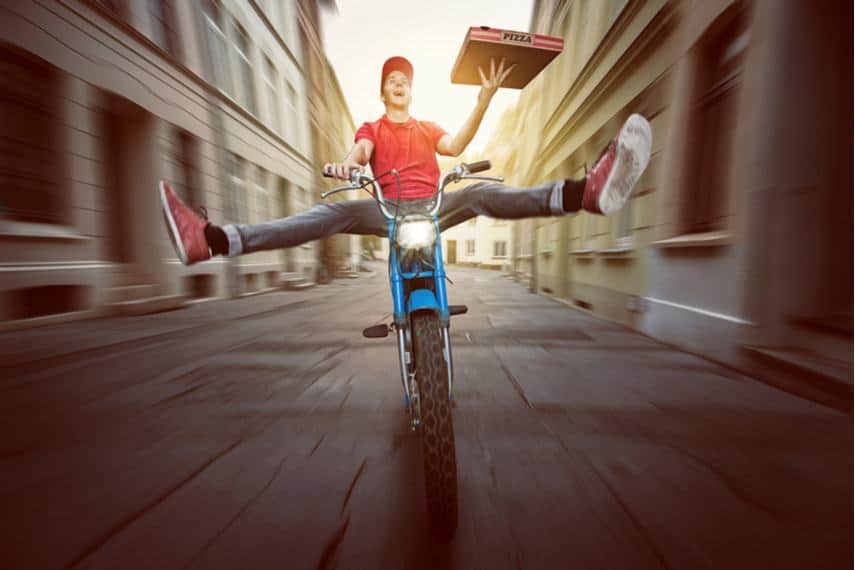 Pizza delivery is the OG of food delivery gigs. Today it's been replaced by apps like:
Uber Eats
Postmates
Grubhub
Eat24
I was a pizza delivery driver for a popular chain near me, when I was in college, and it was actually a pretty good gig! (I can't believe I'm going to admit this, but that was before Google maps.)
I got to goof around, eat cheap pizza, and listen to my own music all night.
When I started in 2006-2007, the tips were unbelievable. I'd leave with $100 in cash tips some nights!
Tons of folks nowadays have started delivering food with Uber Eats because it's is a flexible, easy way to earn money on your own schedule. You can deliver day or night, whenever it is convenient for you. If you are approved, you just sign onto the app, and you can start receiving delivery requests in your area.
With Uber Eats, you can choose how you deliver. Depending on your city, you may be able to deliver food with your car, bike, or scooter. Between deliveries, it's just you, so you can turn up the music and cruise around town.
Once you finish a delivery you can take the next request, or sign off for a few hours or the rest of the day—it's totally up to you how many deliveries you make. And just like other delivery gigs, at the end of each delivery, you'll be eligible to receive a tip.
3. Give riders a Lyft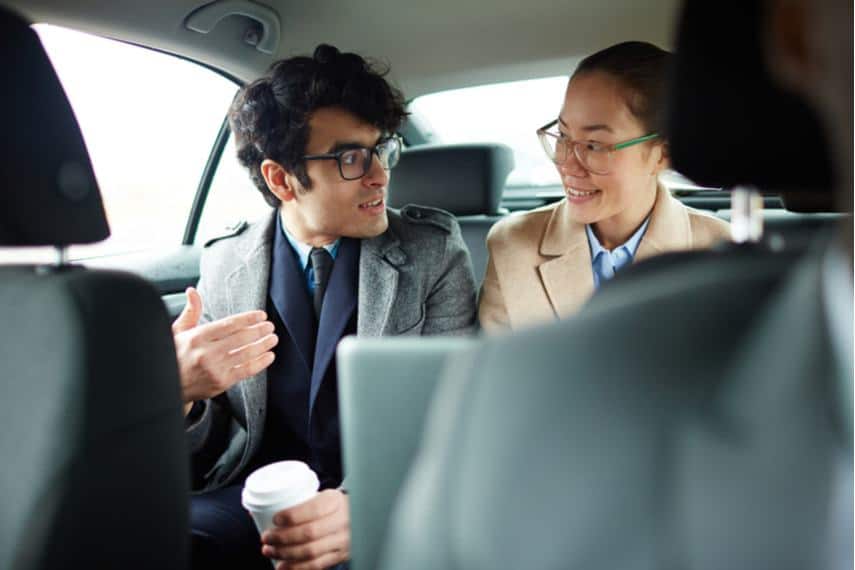 As a rider, Lyft has been my go-to ridesharing service since it launched in Atlanta in 2013.
They routinely offer discounts and I racked up a lot of free rides when my Airbnb guests would sign up for a new account with my unique referral code. (My version of coupon stacking. ?)
Lyft has an awesome tipping feature that allows riders to pay extra for good service. So the more personable you are (or can pretend to be), the more money you could make!
Glassdoor reports an hourly rate of $17 for Lyft drivers. That's well above the pay rate for your typical part-time job!
4. Rent your car to riders in need
When you don't have time to work that side hustle, let your car do the work for you. Getaround lets you rent your vehicle to others when you're not using it.
For example, most of us work for at least eight hours a day. During that time, there's usually not much you can do in the way of making extra money. But if you rent out your car with Getaround, then you can participate in some gig economy action without putting in any extra work.
Getaround has a rigorous driver screening process, so you can rest assured your car is in good hands. Plus, your vehicle is covered with Getaround's premium insurance policy just in case.
5. Fine dining delivery
Let's start the list with a company you probably haven't heard about yet: Caviar. This meal delivery service specializes in fine dining.
Translation: high tabs mean you'd make money quickly with big tips! Cha-ching!
Their website says earnings can top $25 per hour — especially if you've spent time in the food service industry and have a "customer service attitude" to really deliver the charm when dropping off a filet mignon.
You can work via car, bike, truck, motorcycle, or scooter. Because of their flexible scheduling and delivery mediums, it's common for their drivers to also contract with ridesharing gig economy companies.
6. Deliver the goods with Amazon Flex
According to the Amazon Flex website, drivers make $15-$18 per hour delivering packages.
If you're interested in getting a piece of the delivery gig pie but don't want to haul people or food, this may be a good fit for you.
Gig Economy Jobs for Designers
If you have an eye for design, put your creative genius to use with these brilliant gig economy companies.
7. Do branding for small businesses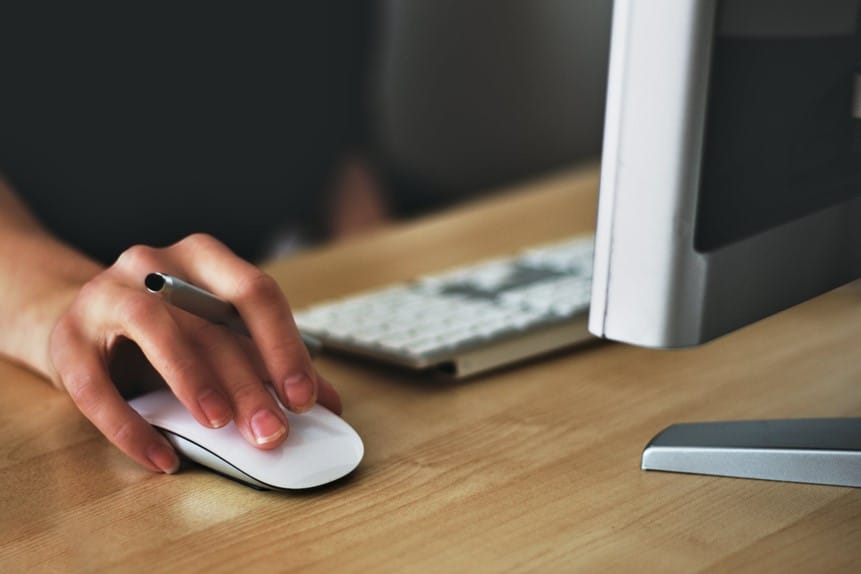 99designs is a popular platform that connects small businesses to talented graphic artists.
As a designer, you can offer 1-to-1 packages where clients contact you directly based on your portfolio. Or you can compete with fellow artists in site-wide logo contests.
For a budding graphic artist, this is a great spot to develop a portfolio quickly and earn while you learn.
8. Create designs for clothing
Printed Village is a fabric design company I first learned about while watching the NBC show called The Profit. As a designer, you earn a commission on the products that choose your design.
It isn't entirely clear how competitive it is to earn a spot as a designer. However, their site indicates they run contests multiple times per year to solicit new designs and to recruit new designers.
Go for it! What do you have to lose?
Pet Care and Home Sharing
Because who wouldn't like to get paid for meeting new people and hanging out with cute pets? If you agree, these are the gigs for you.
9. Get paid to play with pups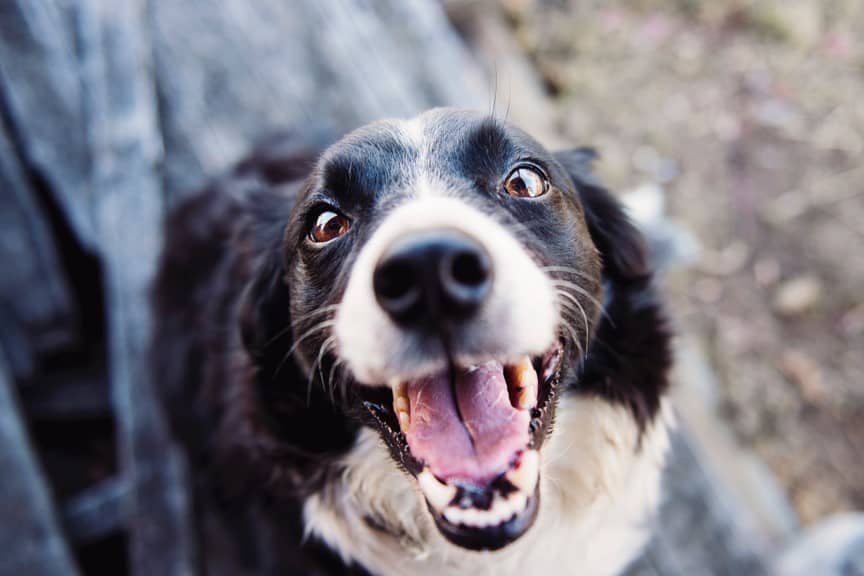 Rover is quickly becoming the cat's meow (I couldn't help myself). They pride themselves on being "the nation's largest network of 5-star pet sitters and dog walkers."

Typical rates charged on the site range from $25-$100 a night for private boarding on the high end.
Pop-in visits for 30-minute walks fall in the $10-30 range. With a neighborhood route, that can add up quickly!
As the service is still relatively new, your area is likely not yet oversaturated with animal pros. Get started before everyone finds out about this awesome job in the gig economy!
Related: 7 Creative Ways Dog Lovers Can Make Money With Their K9 Pals
10. Become a host
Make the most of your spare space by renting it out with Airbnb.
I was a Super Host for a year and a half and it was a very positive experience. I hosted short-term and long-term guests, people from China, Japan, Germany, and Canada.
While being a host isn't for everyone, it was a great way to support myself as a full-time graduate student. It's entirely possible guests enjoyed staying at my place because I had an Old-Fashioned cocktail station on my living room bar:
11. Embrace a world of diversity
Innclusive (formerly Noirebnb) is an Airbnb-like resource that connects travelers to affordable rentals.
This site was born out of one traveler's experience with discrimination on other home sharing platforms.
In that spirit, the hallmark of Innclusive is their celebration of diversity within their traveler and host communities.
Part (or Full-Time) Contractor Gigs
12. Mystery Shopping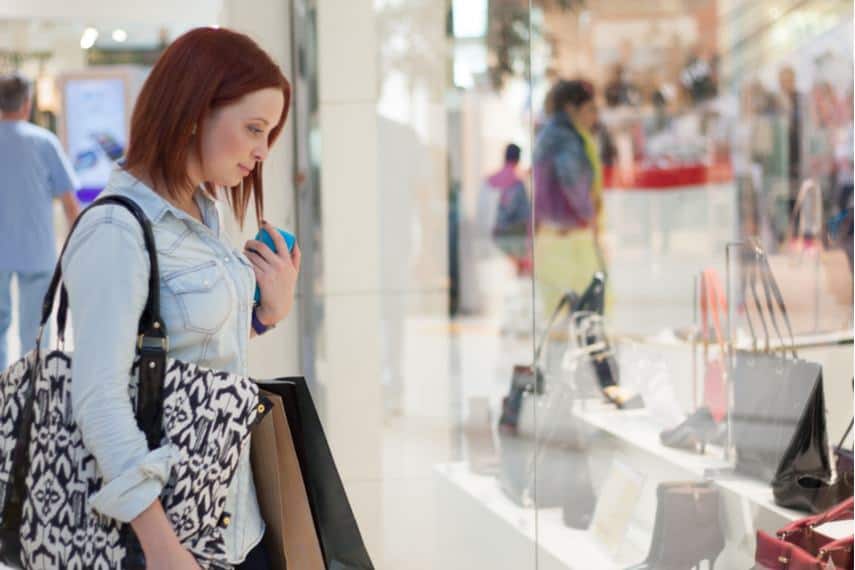 The #1 question I get about mystery shopping: "That's a real thing? Like, it isn't a scam?"
No scam — mystery shopping is legitimate!
There are hundreds of reliable mystery shopping firms. They are consulting firms who are hired to help all types of businesses identify, evaluate, and fix customer service problems. To do this, mystery shopping companies hire mystery shoppers as independent contractors/sleuths-for-hire. That's you!
People ask if mystery shopping is a scam, however, because unscrupulous companies pose as mystery shopping firms. These scammers frequently ask for money to register with them as a shopper. No reputable firms ask for money to sign up in their database. This is a huge red flag! Never pay to sign up with a mystery shopping firm as a shopper. That is a scam.
Assignments are paid per project. I personally average 1-3 hours of effort per assignment and my my net hourly earnings vary from $10-40. Your mileage may vary.
On a per-assignment basis, I've made as little as a free cup of soup and much as $100!
This is a list of roughly 30 gig economy companies I currently am listed with as an active shopper. I get email notifications daily about assignments available in my area.
13. Freelance Everything
Some of the best-known gigs are those found on freelancing job boards.
There are a ton of sites dedicated to connecting us with companies looking to hire for project-specific work. These gigs are especially great for anyone who has previous experience in the realms of:
Office management
Technology implementation
Digital marketing, including SEO
Graphic design
Fiverr and Upwork are just of the many places you can find freelance gigs. Earlier this year, we did a roundup of 51 freelance job sites.
The Gig Economy is Alive and Well
Open your home to other people, look after your neighbor's pets, deliver meals nearby, pursue a passion for design, or help a business tackle their overflow of projects.
When it comes to making money in the gig economy, the world is your oyster!
Related: 40 Easy Ways to Make $100 Fast
You May Also Like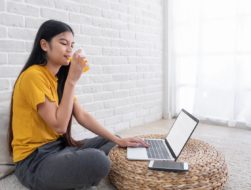 14 Places to Get Paid to Test Websites from Home
If you're looking to start your own online side hustle, getting paid to test websites is an excellent way to increase your income. Online testing companies hire people to work from home and test sites on laptops, tablets, and smartphones.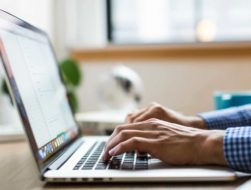 7 Data Entry Jobs to Earn from Home on Your Own Schedule
Remote data entry jobs give you the flexibility to work wherever you want. There are plenty of online data input jobs that allow you to work remotely and earn a decent living regardless of your location. Here's where to find them.