Photo Credit © Shutterstock Images
Want to learn new ways to make
extra money

?

Join 1,000,000+ monthly readers in getting updates and cool freebies:
Our number one goal at DollarSprout is to help readers improve their financial lives, and we regularly partner with companies that share that same vision. Some of the links in this post may be from our partners. Here's how we make money.
There are three possible reasons why you would be on the lookout for free things to do.
You are either cheap, saving money to put toward an important goal, or simply have no extra money to spare.
Whatever the reason, setting a goal to find things to do that don't cost money is admirable. Don't give in to the pressure of today's spend-into-oblivion society.
When doubt creeps in, refer to this list of free things to do as a reminder that it is possible to crush boredom and still stay frugal.
40 Free Things to Do When Money is Tight
Since finding free and cheap things to do is not part of the typical American Dream, this list focuses on easy, smart, and fun ideas to pass the time.
Fun Things to Do for Free
Trying to figure out what to do this weekend without breaking the bank? These hobbies and excursions are free and location independent.
1. Digital Scavenger Hunt
Download the Geocaching app and start searching for special treasures all around the neighborhood. It's something free to do that would be exciting for either an adventurous individual or a group of people.
(It's also a great team-building or ice-breaking activity for new employees.)
2. Visit a Free Museum
Check with the local museums to see if they offer free visits on specific days. Plan a day trip based on that museum's schedule.
3. Visit the Library
There's nothing cozier than reading a new book while nestled in the corner of a quiet library. With local libraries offering books on every topic from real estate to health and fitness, it is possible to learn nearly anything for free.
4. Karaoke at Night
Plan a karaoke night at home, or better yet, join a local event. You don't have to be particularly talented to participate, but you do need to get out of your comfort zone to have fun with it.
5. Prank Incoming Sales Calls
The number of incoming sales and scam calls is rising. Why no flip the tables, record it, and turn the conversation around on the caller for a good laugh?
6. Go Window-Shopping
People who enjoy shopping but don't have the disposable income to do so right now can still get out for a little window-shopping. Instead of spending money, make a running wish list that you can refer to the next time you have some cash to burn.
7. Visit Local Facebook Groups and Connect With the Community
Nearly every town has a Facebook group. If yours doesn't, consider starting one. Keep an eye on the local social media for any free, local events.
8. Drive Around the Nearest Countryside with the Kids
Get out of the city and visit the nearest countryside for some free sightseeing. You don't have to go far or burn unnecessary gas to enjoy some new sights.
Find a New Side Hustle
Earning money can be just as exciting as spending it. It's all dependent on perspective. If money is tight, give these side gigs a try.
9. Fill Out Surveys for Money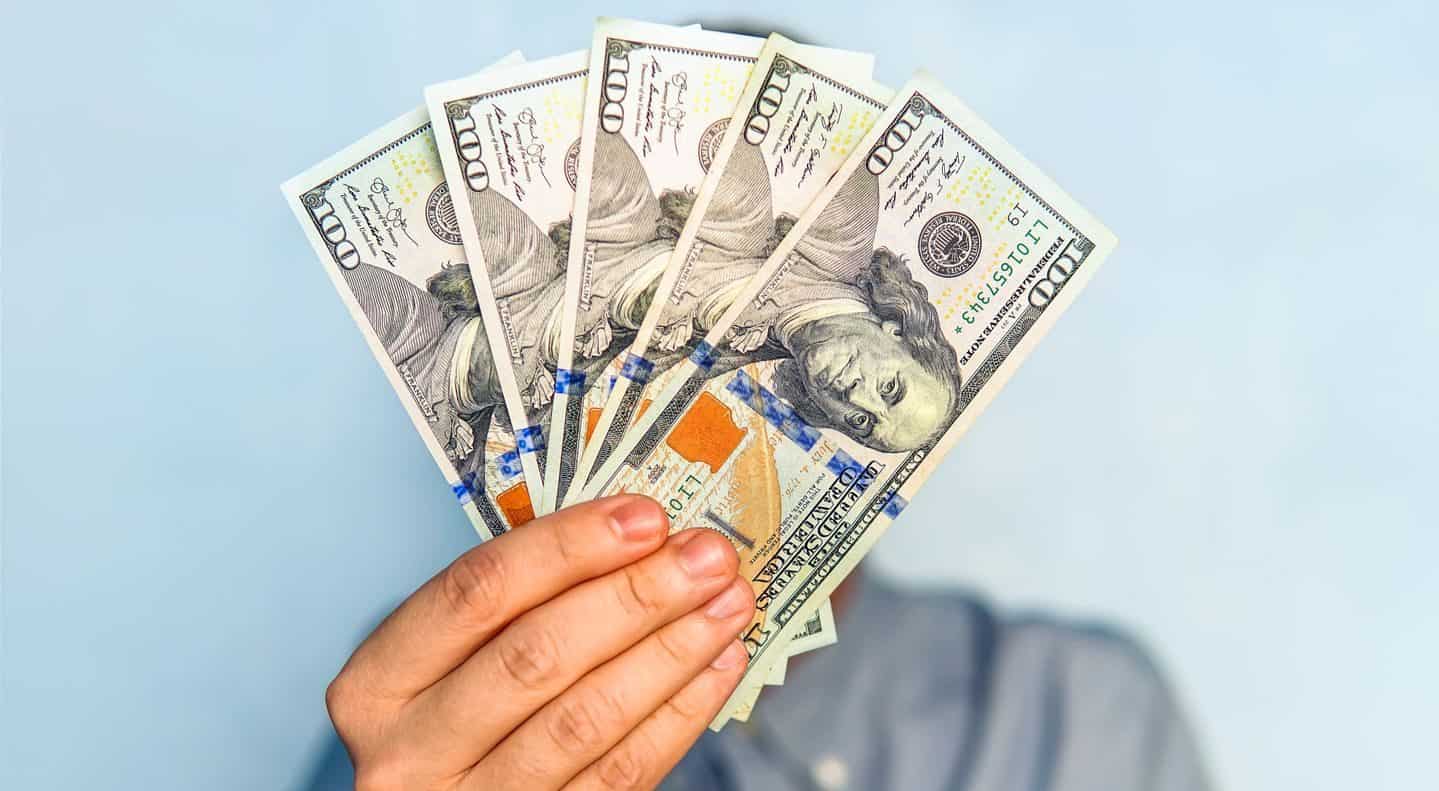 While relaxing and searching for free things to do, consider completing surveys for a little extra cash. While filling out paid surveys isn't a get-rich-quick gig by any means, it is definitely possible to earn some money by sharing your opinions. Swagbucks and Survey Junkie are two of the best paid online survey sites available.
Swagbucks is by far the biggest online survey brand that allows users to rack up reward points.
In addition to taking surveys, use this platform to get paid to watch videos, search the web, and shop online. Then cash in the reward points for gift cards or PayPal credit. New members will also receive a $10 sign-up bonus.
The Survey Junkie platform is also easy and straightforward to use. Each completed survey is worth a predetermined number of points; 1,000 points earns $10 that is paid via PayPal. Many of the surveys are worth 100-to-200 points, so it shouldn't take long to reach the payout minimum.
10. Drive for Cash
Become an Uber Eats or Lyft driver to start earning decent money driving clients to their appointments and events. Not only is it free to drive around the city, it's possible to also score some great cash opportunities along the way.
Although both companies are reputable, Lyft offers a substantial bonus for new drivers, who are guaranteed to receive $1,000 if they give at least 125 rides during their first 30 days.
11. Play Games for Money
If you already enjoy playing to pass the time, why not actually make money playing games while you're it?
Free websites like InboxDollars and Swagbucks pay people to play games and complete easy online tasks. Get a $5 signup bonus with InboxDollars and start completing simple surveys, completing offers, or playing games. And earn more bonuses by referring friends to join.
12. Sell Your Extra Junk
Kill two birds with one stone by decluttering and simultaneously earning money getting rid of unneeded items. It is simple to list and sell secondhand items on Decluttr or similar selling apps.
With Decluttr, sign up, list unwanted DVDs, CDs, games, books, and technology, and get an immediate cash quote. Then pack up the items, send them off, and receive payment via direct deposit, PayPal, or check, or donate the earnings to charity.
13. Spend Time with Animals
Hanging out with animals is a heart-warming thing to do – even for free. But why not make some money doing it? List dog-walking or pet-sitting services on Rover to get started.
Rover, a dog-walking and pet-sitting website, is always looking for qualified candidates. With 30-minute walks in the $10-$30 range, this is one of the better ways to make extra money doing something that is already enjoyable.
14. Watch Video Ads
Watching ads isn't going to pay the bills, but it does offer something productive to do in your spare time.
Sign up for Swagbucks to allow your phones, tablets, or laptops to play video ads in the background while you are working or browsing the Web. You won't get rich, but it is totally free, and an easy way to make a few extra bucks each month.
15. Become a Social Media Influencer
While it's not an easy moneymaker to jump into, being a social media influencer is becoming all the rage.
Build your online community with the help of friends and family. Influences with a decent following are often paid by brands to promote their products. At the very least, you could score some free stuff to test and share with your audience.
Smart Things to Do With No Money
Here are a few more things that can be done today with no money. Check out these boredom-crushing, smart ways to spend your spare time.
16. Create a Budget
Beyond being a shrewd move for anyone, creating a budget could go a long way toward helping to avoid the need to find free things to do in the first place.
Though free things are not automatically boring or insignificant, it is nice to have some extra cash to spend once. Sit down and list all income and expenses to see where the money is going, and then create a monthly plan for how to spend that money.
But that budget will work only if you learn how to track your expenses to ensure that you stay on target.
17. Volunteer with Friends
Offering help to a local nonprofit never costs any more than time. Lend a hand at the local food pantry or homeless shelter. Giving to people who are needier than you may demonstrate that your money problems are insignificant compared to what many others are facing.
18. Organize the Garage
This is definitely not a paid gig, but cleaning out the garage or attic is certainly something that can be done for free and in your spare time.
Grab some large trash bags and boxes and start sorting through those dusty treasures. You never know what memories you'll come across while cleaning and organizing.
19. Recycle Soda Cans
Take empty soda and beer cans to a local recycling company. It will mean a little less clutter around the house, plus in some states, you can actually make money by doing it.
20. Clean out the Car
After hauling those soda and beer cans to the recycling center, freshen up your ride. Take this free opportunity to grab some soap and water and scrub down the vehicle – inside and out.
21. Call an Old Friend
When is the last time you spoke to an old coworker or friend from college? Talking on the phone is a lost art, but one that would take your mind off of your own boredom and money woes. So give a friend or loved one a quick ring and strike up a conversation to see how they are doing.
22. Get a New Insurance Quote
Car insurance rates are always changing. It's possible to save more money by switching providers. The ensuing savings could then be used toward paying down debts or even investing.
23. Disinfect All Household Surfaces
Take this opportunity to spray down the countertops, tables, and other surfaces in the house. At the very least, you'll be warding off germs and keeping the family healthy.
Related: 25 Fun Things to Do on a No-Spend Weekend
Free Things to Do Outside this Weekend
This quick list of free things to do is perfect for nature-lovers and avid outdoorsmen. Many are great ways for individuals, couples, and families to enjoy nature without spending an extra dime.
24. Biking
25. Nature Walking
26. Hiking
27. Star Gazing
28. Bird Watching
29. Organizing a Neighborhood Ballgame
30. Roasting Marshmallows Around a Campfire
31. Target Practice
32. Camping
Free Things to Do When Bored at Home
Stuck at home, bored with nothing to do and no money to spend? Steal an idea from the below list and turn that tedium around in no time. There won't be a dull moment while everyone is getting ready for an exciting night ahead.
33. Game Night
34. Movie Night
35. Make Your Own Pizza from Scratch
36. Make Smoothies or Slushies using Ingredients on Hand
37. Take a Bubble Bath
38. Learn a New Hobby
39. Make YouTube Videos
40. Binge-Watch a TV Series
You won't run out of cheap or free things to do if you follow a list like this. But don't stop here!
The best way to prevent impulse buying is to stay ahead. Take some time to look for free activities in the local area. Plan excursions in advance and enjoy the anticipation.
You may even find that having fun for free is better than spending money.
You May Also Like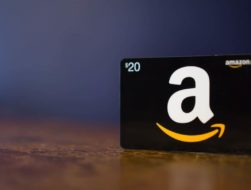 How to Get Free Amazon Gift Cards in 2020
These are our best tips for unlocking free Amazon gift card codes with minimal effort. Whether you're an Amazon addict or just an occasional shopper, you're sure to find a use for the free Amazon gift cards you'll earn using these tips.