Photo Credit | Pexels.com
Want to learn new ways to make
extra money

?

Join 1,000,000+ monthly readers in getting updates and cool freebies:
Our number one goal at DollarSprout is to help readers improve their financial lives, and we regularly partner with companies that share that same vision. Some of the links in this post may be from our partners. Here's how we make money.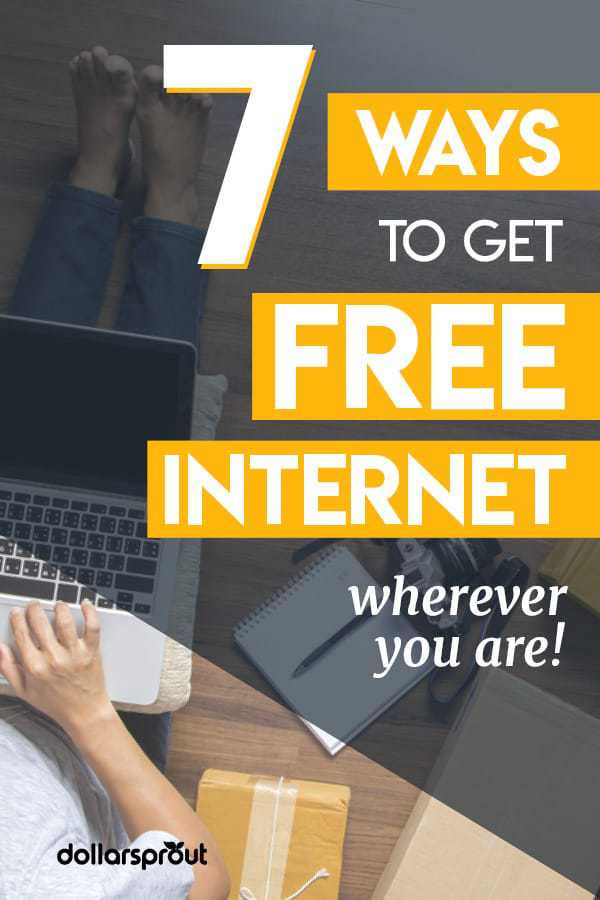 If you're trying to figure out how to get free internet access, you've come to the right place.
Internet access is a must-have for living in today's world.
We use the internet to connect with friends, shop, pay bills, and access entertainment. Eighty-nine percent of people in the United States use the internet. (As you might guess, those who don't are almost all over the age of 65.)
But internet access isn't cheap, and costs aren't likely to go down anytime soon. In 2015, Money magazine reported that the average cost of internet service was $50 a month.
Many people who need to use the internet just can't afford this price tag. So how can you get online without paying?
Check out these 7 ways to get free internet access.
See Also: 12 Sneaky Ways to Get Free Gift Cards (Apple, Amazon, and More)
Go to a Location with Free Wi-Fi
One way to get free internet access is to visit a place with free Wi-Fi.
More and more businesses are offering Wi-Fi to draw in customers, and it can be a great way to get online without paying. Even places like fast food restaurants, grocery stores, and gyms have free Wi-Fi.
There are several types of places where you can almost always count on finding a free internet connection.
Places with Restricted Hours
A lot of places with free Wi-Fi have restricted hours. These places are great when they're open, and they're often easier to find than places with free Wi-Fi that are open 24/7.
Coffee Shops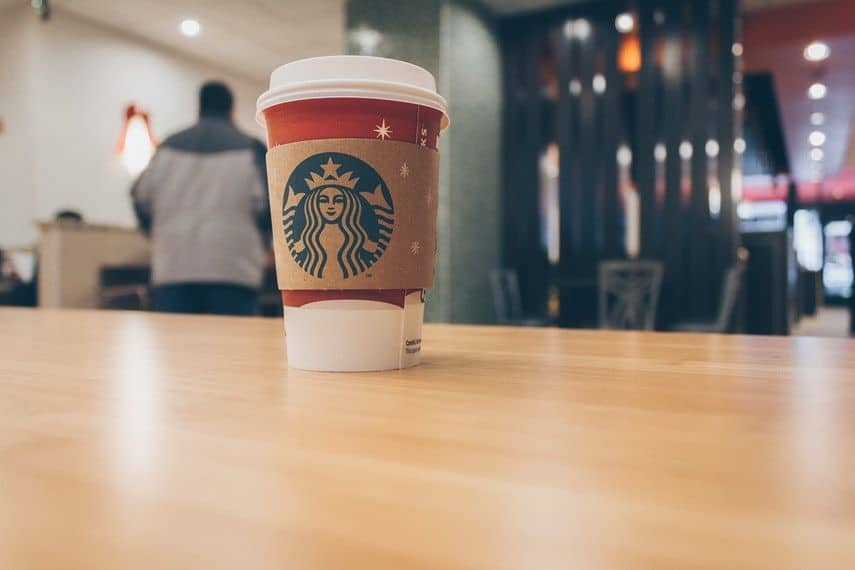 Coffee shops will almost always offer free internet access. While you might have to purchase a cup of coffee, you can usually hang out in a coffee shop for hours without being disturbed.
Most coffee shops are full of people working or browsing the web on the free Wi-Fi network. Plus, you'll be able to guzzle down all the caffeine you need!
Co-working Spaces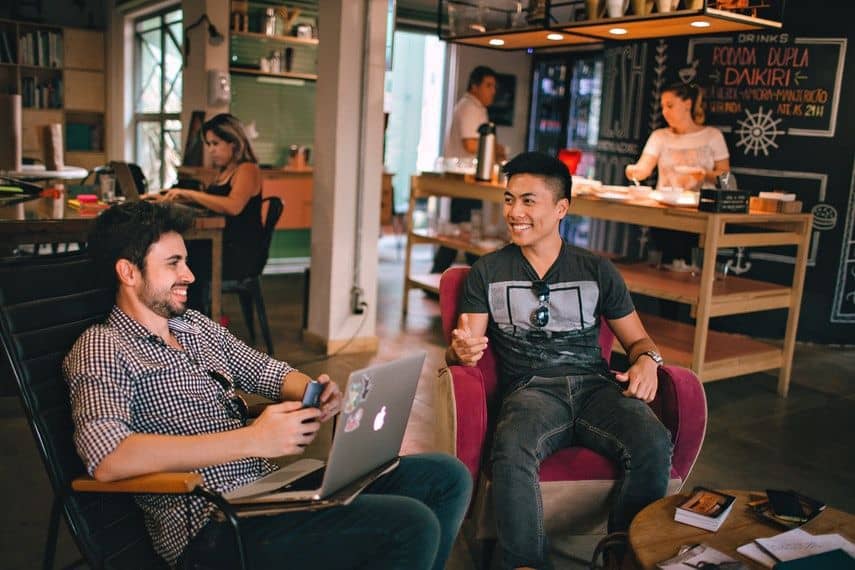 Co-working spaces are on the rise as a popular new way to work remotely without staying home. As more people choose remote work over a traditional office, they're looking for a place where they can get online and get focused with other remote workers.
A co-working space might look like a traditional office, but the workers inside aren't part of the same company or team. Instead, each individual is free to use the space for their own work.
Of course, in order to work remotely, you'll need internet access. Almost all co-working spaces come with free internet access, among other amenities you would typically find in an office setting.
However, many co-working spaces do require users to pay for space. Considering the benefits of co-working spaces, you may find that this is a great way to save on your internet bill and get (almost) free internet access.
Places with Free Wi-Fi Open 24 Hours
While coffee shops and co-working spaces are great, most aren't open 24 hours. Whether you work online at irregular hours, or you just want to get on the web any time, there are places where you can find free Wi-Fi all day and night.
Airports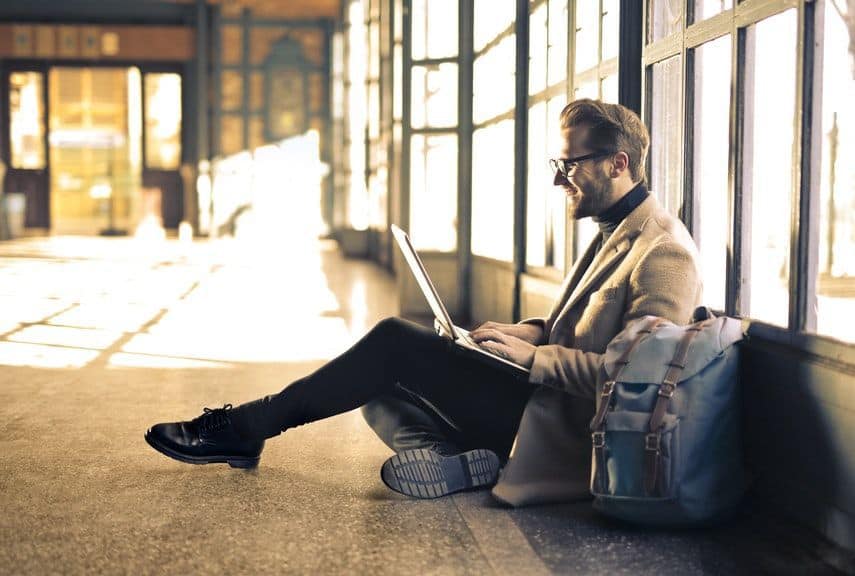 Most people don't think of the airport as a place to hang out. But if you want free Wi-Fi, you might consider going to an airport.
Airports typically offer free internet access so passengers don't have to use up their cell phone data while waiting for their flight.
Of course, you don't need a plane ticket to hang out at the airport. You won't be able to pass through security, but most airports have a lounge area outside security checkpoints where you can easily access free Wi-Fi.
The best part? Airports are free to hang out in and almost always open 24 hours.
Select Cities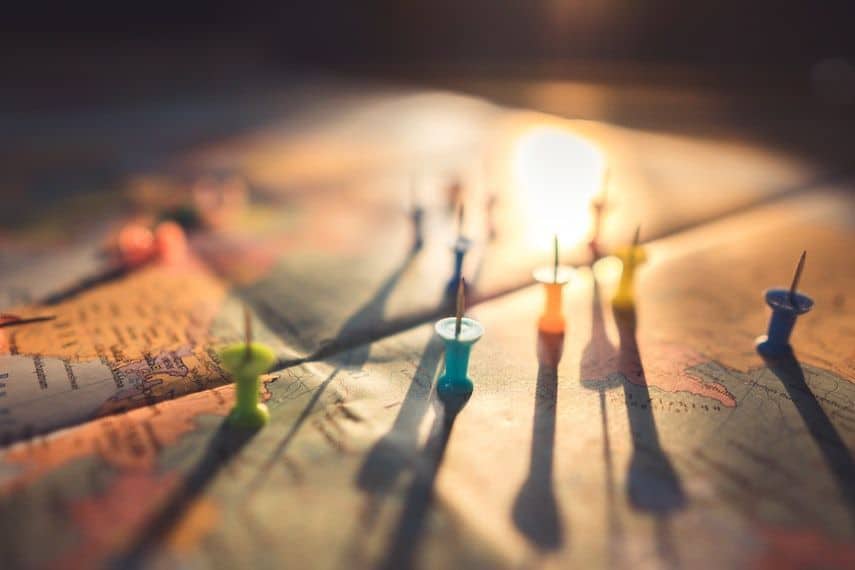 As internet access becomes a crucial part of our lives, some cities are introducing free Wi-Fi.
Cities already ensure their citizens have access to water and electricity. Now, more cities are looking at the internet as an essential utility to be provided for everyone.
Currently, there are hundreds of cities in the world with some form of city-wide Wi-Fi, including over 80 cities in the United States alone.
Most (but not all) of these networks are free. Some are limited to select areas, such as downtown areas or public transportation. If your city offers free Wi-Fi access, you can get online at no cost any time you want.
Find a Wi-Fi Free Spot
If your city doesn't have an airport and doesn't offer free internet access anywhere, you can still find free Wi-Fi spots. You'd be surprised how many businesses and public places are hooked up with free Wi-Fi.
Plenty of 24-hour cafes, restaurants, and fast food joints have free Wi-Fi that you can use anytime. Local college campuses can also be a good place to search for free Wi-Fi hotspots (although many will be password protected so only current students can access).
How to Get Free Wi-Fi At Home (Legally)
Finding free Wi-Fi in public places is great, but nothing beats having access to free Wi-Fi in your own home.
Did you know you can actually get free Wi-Fi legally? That means you can browse the web and check your emails for free—without logging onto your neighbor's unlocked network.
See Also: 11 Best Work-From-Home Jobs with Little to No Investment
Best Free Wi-Fi Hotspots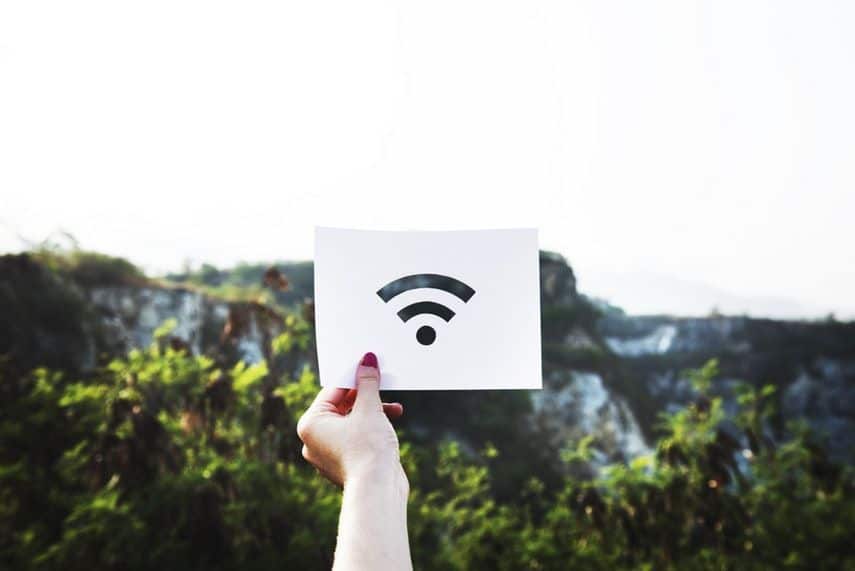 There are a few reliable companies that offer your own free Wi-Fi hotspot. Two companies stand out as having a great reputation and providing legit free internet access for the home—NetZero and FreedomPop.
Let's take a look at what each has to offer.
NetZero
NetZero is perhaps one of the oldest free internet service providers, pioneering the idea of free internet access over 20 years ago. They're still one of the best options if you're looking for free or low-cost Wi-Fi at home.
NetZero's free package includes 10 hours of dial-up internet access at no cost. You can also get their free mobile broadband plan, which gives you 200 MB of free monthly mobile data.
If you need more than 10 hours or 200 MB of internet access, you can opt in to one of NetZero's paid plans. At a little over $25 a month, their DSL broadband plan is half the cost of the average household's internet bill.
FreedomPop
FreedomPop is newer than NetZero, but they also offer plans that will allow you to get free internet access.
With FreedomPop, you pay a small fee to receive a tiny internet hotspot which you can then use to get online. FreedomPop's free plan is comparable to NetZero's, offering 200 MB of data per month at no charge.
If you need more data, FreedomPop plans are reasonably priced. Their most expensive plan offers 4 GB of data for under $35 a month—that's a better deal than most internet providers will give you.
How to Be Safe When Using Public Wi-Fi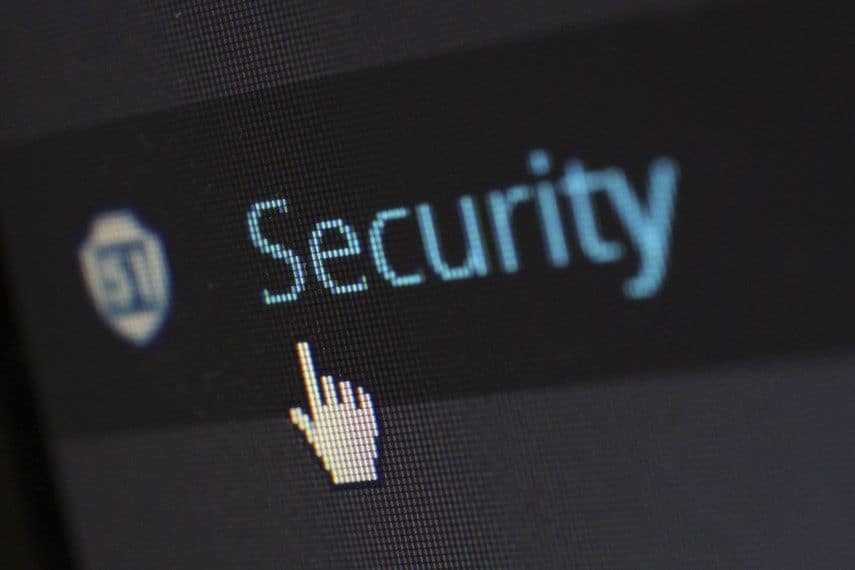 Using free public Wi-Fi might be convenient, but is it safe? Not always. It's important to be aware of public Wi-Fi security risks. Luckily, you can take a few simple steps to protect your device and your information.
See Also: How to Score a Free Laptop (from Colleges, the Government, and More)
Avoid Malware Distribution
Malware, or viruses, can infect your device on any Wi-Fi network. But you may be in even more danger when logging into free public Wi-Fi networks.
The easiest way to avoid malware is to make sure your system is up-to-date. An old system will be even more vulnerable to malware attacks.
You can also use anti-virus or anti-malware software. Good anti-virus software usually costs between $30 to $50, but it's well worth it if you're shopping online or paying bills on public Wi-Fi. If you're not too worried about your data, but would still like some protection, you can still use a free anti-virus program.
Don't Leave Wi-Fi or Bluetooth On Without Using It
One easy way for hackers or other criminals to access your device is through Wi-Fi or Bluetooth.
When you finish using public Wi-Fi, be sure to turn off Wi-Fi in the settings of your device. The same goes for Bluetooth—if you're not actively connecting to a Bluetooth device, turn it off.
Disable File Sharing on Laptop
When using public Wi-Fi, you should always disable file sharing on your laptop.
File sharing might be useful for quickly transferring files between your own devices at home, but leaving this setting on in public opens you up to all kinds of problems.
Many computer users don't even realize they have this option, so be sure to check out your computer's settings and ensure file sharing is turned off.
Use a VPN to Ensure Privacy
A VPN, or Virtual Private Network, allows you to browse the internet anonymously without leaving a trace. It turns any public network into a private connection.
There are plenty of options out there if you're looking for a free VPN service, and most are extremely easy to use. If you plan to use free public Wi-Fi, a VPN is a great way to add another layer of security to your browsing.
Never Log into Networks That Aren't Password Protected
You might be tempted to log into an open network when you're out in public, especially if there's no password required.
But logging into a network without password protection could hurt you in the long run. Open networks are easy for hackers or other bad guys to get into, too.
Your data could easily be stolen or your device infected with malware and viruses. Stick to free Wi-Fi networks with password protection.
Be Sure to Forget the Network
When you're done using a public Wi-Fi network, make sure you "forget" the network.
On most devices, you'll see an option to click to remember the network or connect automatically. If you select this option, your device will connect to the network every time it's in range—whether you actually get online or not.
This can leave you open to unnecessary attacks. It's much safer to manually connect each time, even if typing in the password is a pain.
Understand the Benefits and Limitations of Free Internet Access
Free Wi-Fi is great for some people. Public Wi-Fi is convenient, and it can save you from overusing your mobile data when you're on the go. You can also use free public Wi-Fi to turn spots like your local coffee shop into your own personal office space.
The free Wi-Fi plans for home that we covered here are also great—for some people. If you don't use the internet much, a free plan can save you from paying a huge bill while still allowing you to get online occasionally.
However, free Wi-Fi isn't perfect. By using free public Wi-Fi networks, you may expose your data to unsavory characters. And it can be hard to use free Wi-Fi as your main source of internet access, especially if you're online often.
In conclusion, free Wi-Fi can be useful, but it's not right for everyone. Weigh the pros and cons carefully before you cancel your internet plan and rely exclusively on free Wi-Fi.
Do you know of other ways to get free internet at home? Share them in the comments!

More Cool Stuff