Dewald Kirsten | Shutterstock
Want to learn new ways to make
extra money

?

Join the family to get updates from us and tons of cool freebies:
This post may contain affiliate links. Disclosure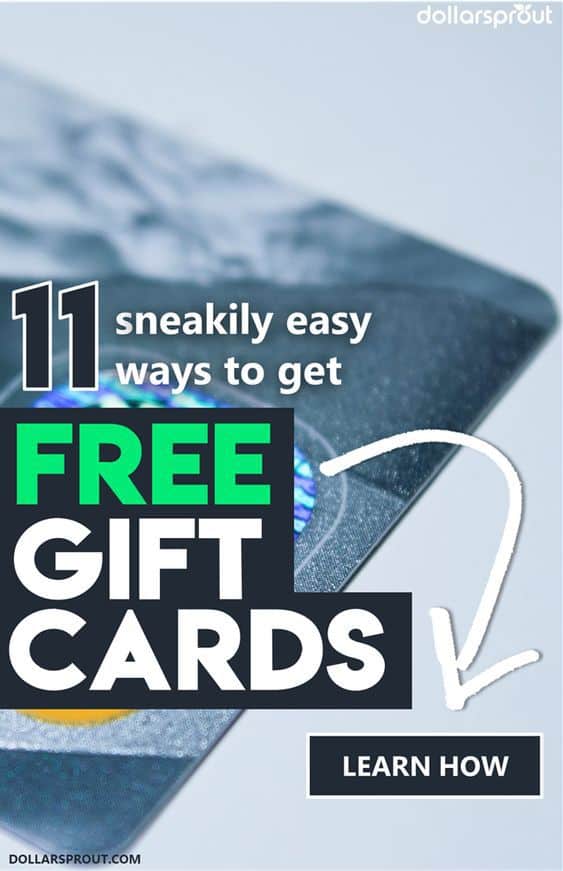 I'm a big fan of free gift cards.
Why?
I'm one of those people that feels weird spending money on things I don't really need, especially if I have to pay full price. So, if there's something special I want at a department store that's not a necessity, I have a hard time justifying the cost.
As I write this, I'm obsessing over something that most people would call ridiculous: a pair Christian Louboutin heels at Nordstrom. They're called the Loubitag Sandal, and they are divine. They're white with a hand-drawn graffiti pattern, a peep toe, and a stacked 5.5" heel. But, and this is a biggie, they're a staggering $1,195: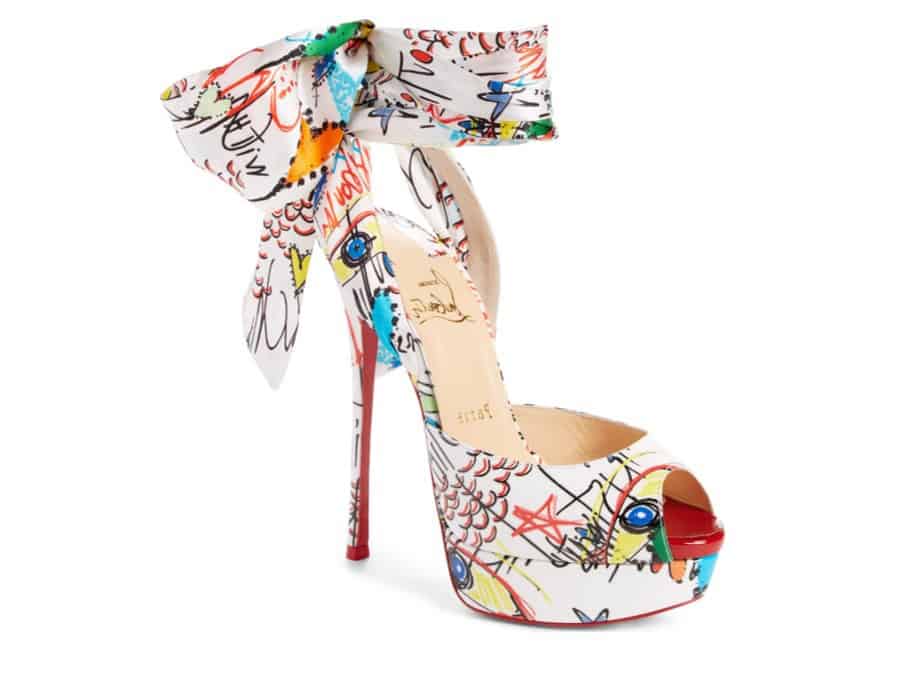 I mean seriously, who pays that for shoes?!
Okay, obviously a lot of people, or they wouldn't still be making them by the truckload. However, I am not one of those people who can justify that kind of money on a pair of shoes I probably can't even walk in. Still, I want them.
My Secret Weapon: Free Gift Cards
I don't give up easily, so my workaround solution is to use gift cards. The best part is that I figured out how to get free gift cards without having to spend any money. It seems like every day there's a new way to earn points online to redeem for gift cards.
I've tried most of them, and here are my top 11 favorites. One of them involves zero technology whatsoever!
1. Use Instagram to find free gift card giveaways
Companies are always giving away cool stuff on Instagram, and oftentimes it's a gift card. The rules of the giveaways vary, but usually you just have to be following the account that posted the contest and like the image, comment, or tag someone.
The best way to find these opportunities is to enter these hashtags into the search bar:
#giveaway
#contest
#sweepstakes
#freebie
#freebiefriday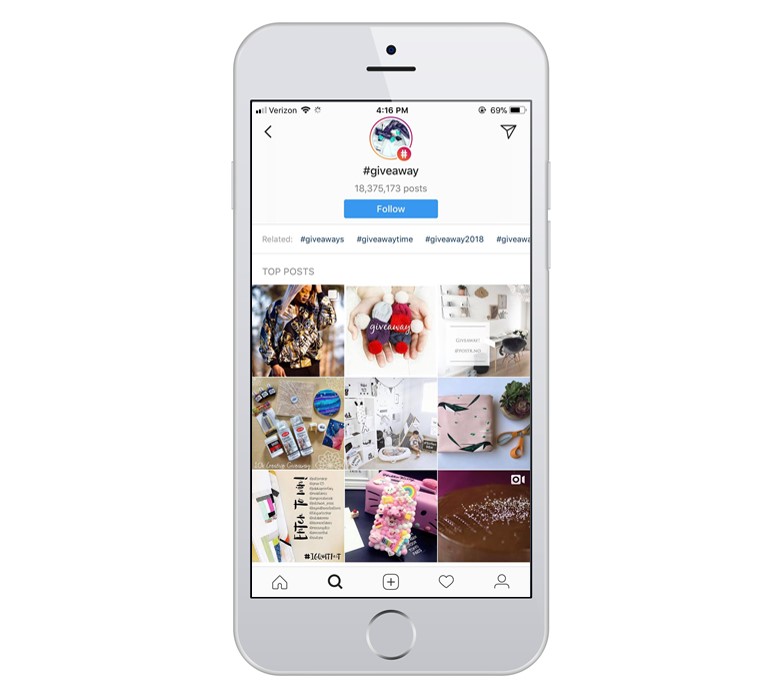 Recently, Instagram allowed you to start following hashtags, which means you don't have to manually search these terms every day. Instead, once you follow these hashtags, they'll show up in your newsfeed automatically!
2. Use the Honey Chrome extension to earn free gift cards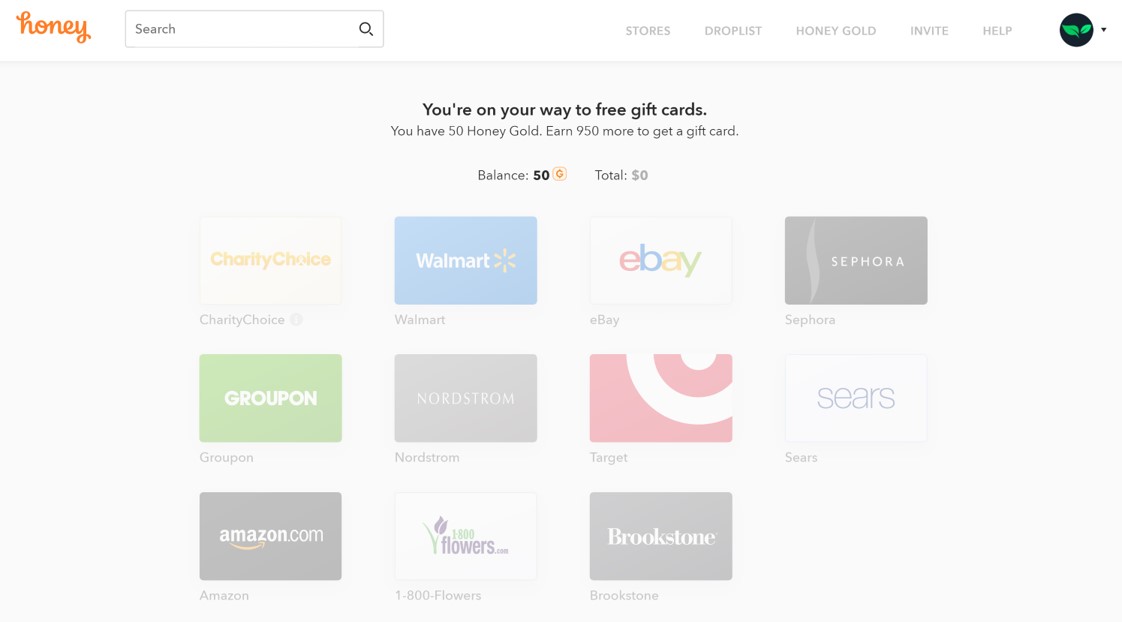 Honey is the closest thing you'll ever get to free money. And free gift cards.
I got hooked on Honey when I started seeing their ads on Facebook for top secret ways to shop. Of course, I had to find out about the secret!
It's a free Chrome extension that follows you around as you shop (in a totally non-creepy way, though) and automatically applies the best coupon codes, so you get the lowest possible price. For every 1,000 points you earn from your purchases, you get a free $10 gift card. Thousands of online stores participate in Honey's discount program, so you can kiss the days of searching for coupon codes goodbye!
From Asos to Zappos, and everything in between, you'll get the best deal using Honey. Again, not only do you get everyday low prices, you get gift cards, too.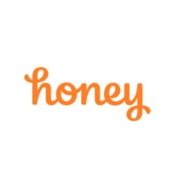 Honey automatically finds the best coupon codes for any online purchase.
Get the lowest prices possible AND accumulate points that can be redeemed for gift cards.
Join Honey
3. Get a $10 gift card from Ebates
All you have to do is sign up for an Ebates account, and you can get a $10 gift card after your first purchase. Plus, you earn cash back every quarter.
Ebates is a cash back shopping site, and if you shop strategically, you can earn up to 40% off at thousands of stores. It has even more partners than Honey, and it's just as easy to use. In addition to giving you cash back, you'll also be alerted to discounts, just like Honey.
All you have to do is shop through their portal on Ebates.com or the app and you can start accumulating cash back rewards as early as today. If you're worried about forgetting to shop through the portal, you can install the free extension on your browser and it will prompt you whenever you're shopping on an Ebates partner site.
You can also redeem your rewards in the form of gift cards. Sometimes there are extra incentives to accepting a gift card in lieu of cash.
4. Cash in on free gift cards by filling out questionnaires
It seems like every day there's a new survey site popping up, so I'll only tell you about the good ones that give you the best rewards, including gift cards.
Seriously, the range of compensation on survey sites is astonishing! I got suckered into one a couple of weeks ago that was offering like 12 cents to take a 20-minute survey. I won't name names, but it starts with Q, and rhymes with tree.
Some of the survey sites I'll share here offer five or six dollars for surveys that take less than 10 minutes. You can cash in or accumulate points for gift cards, which I love doing!
And some even have you do fun tasks like play games and watch movie trailers.
Here's the rundown on my favorites and why:
Survey Junkie: Super easy to start making money right out of the gate
Swagbucks: You get a $5 signup bonus
Vindale Research: You get an instant $2 signup bonus and the surveys are for fun, recognizable companies
SurveyClub: You can get text notifications about new surveys, plus you also get entered to win into sweepstakes each time you complete a survey.
5. Link a card to DOSH and get $5 instantly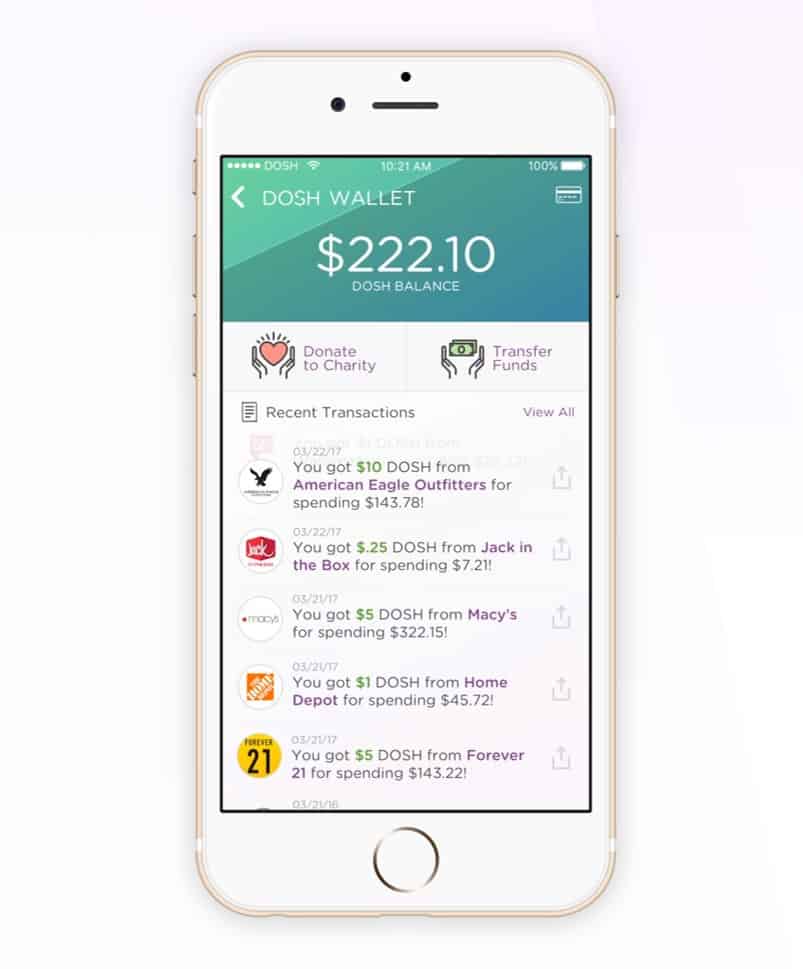 The DOSH app has been creating a ton of buzz on social media lately, and for good reason.
Here's how it works:
Download the app and connect your credit and debit cards (they use bank-level encryption technology to keep your info safe)
Use them where offers are available
Accumulate cash back
Deposit your cash back into your bank account
What we love about DOSH:
All rewards are pure cash. You won't get gift cards, but cold hard cash is a viable substitute 😉
You get $5 for every card you link to the app and $10 for every friend you refer to the app.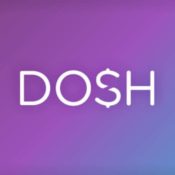 Spend as you normally would and watch the cash pile up.
Get $5 for downloading the app and linking a card, and $10 for referring a friend to do the same.
Get $5 Now
6. Get a $10 Amazon gift card for signing up with MyPoints
MyPoints has been around for eons. Well, at least since 1996. And they've provided a ton of  ways for you to earn cash, travel miles, and gift cards. Like other rewards programs, you can earn points by taking surveys, watching videos, and searching the web. But, they've added even more fun activities, like playing games, printing coupons and shopping online at partner stores.
And here's where it gets meta… You can earn points toward gift cards by buying gift cards. Kinda weird, but I like it.
Right now they have a promo going where anyone who signs up will get a free $10 Amazon gift card after spending $20. Pretty sweet!
7. Start surfing the web with Bing instead of Google
I'm only speculating here, but I think Bing wants more people to use their search engine. Google is so dominant, and Bing wants you to give them a shot. In exchange, they'll pay you. Seriously!
You earn points for searching keywords on Bing as well as shopping on the Microsoft website. You can redeem the points for gift cards, games, movies, and more. This may be just enough to make me try another search engine for a little while.
8. Do simple tasks with Amazon Mechanical Turk
Imagine getting paid to do simple, everyday tasks on your computer like identifying pictures, transcribing audio recordings, or doing basic research. Hey, I think you could even use Bing and earn double!
Anyway, Mechanical Turk is an Amazon company that pays people to do tasks called HITs, or Human Intelligence Tasks. Even though machines have become capable of so many things, we still need humans to do stuff, too. Thank goodness!
You can get paid in cash or request Amazon gift cards.
9. Take advantage of credit card rewards (but be responsible)
If you are using a credit card that doesn't give you cash back, we need to have a serious chat. In the old days, it seemed like the only way to get cash back rewards on your credit card was to have one of those fancy gold American Express cards with astronomical annual fees.
Now, just about every credit card company has a cash back rewards program with no annual fee. You can use the rewards for cash or redeem those points as gift cards.
10. Never go grocery shopping without using Ibotta
If you like saving money with coupons but hate the idea of clipping them, carrying them around and remembering to bring them with you, then you'll love the Ibotta app. It's mostly for grocery stores, but they've added other types of retailers, too.
It works by giving you offers to save money on products you need if you complete simple tasks. Then you go shopping, upload your receipt to the app and get paid within 48 hours. Choose whether you'd like cash or a free gift card.
Something unique about this app is that you can participate as a team. Build up your network and you all earn rewards faster together than you would as an individual.
11. Ask for gift cards instead of regular gifts
Okay, this is my favorite free gift card strategy, so I wanted to save it for last. Plus, it doesn't involve any apps or technology, and it's probably the fastest and easiest way to get gift cards.
All you have to do is ask. When it's gift giving season or your birthday and people ask you what you want, you are doing them a favor when you say gift card.
Some people think gift cards are a cop out. And maybe they are, but only in some cases. The thing is that your friends and loved ones want to get you something that you genuinely want. They will literally pull their hair out (okay, figuratively) trying to pick out just the right gift. Something unique and quirky that you'll love and cherish for years to come. And when you get a hideously too large turquoise blue lace thermal because "you love turquoise blue, and lace, and you like to stay warm!" you realize that you should have just asked for what you wanted.
If you do feel weird asking for a gift card, here's a clever technique one of my friends did for his birthday party. He told everyone he was saving up for a new MacBook Pro, and would really appreciate gift cards to the Apple store to help offset his purchase.
This technique is genius for two reasons:
The people buying gifts for you don't have to think too hard about what to get you, but they still feel good about the purchase but they're getting you something tangible that you asked for.
You get exactly what you want!
After trying almost all of these techniques during the past year, I am amazed by how much I've been able to accumulate. I'm not 100% of the way to my goal yet of buying my dream heels, but I'll get there soon!
Do you have any other fun ways to earn free gift cards? Let me know in the comments!
Enjoy this article? Pin it!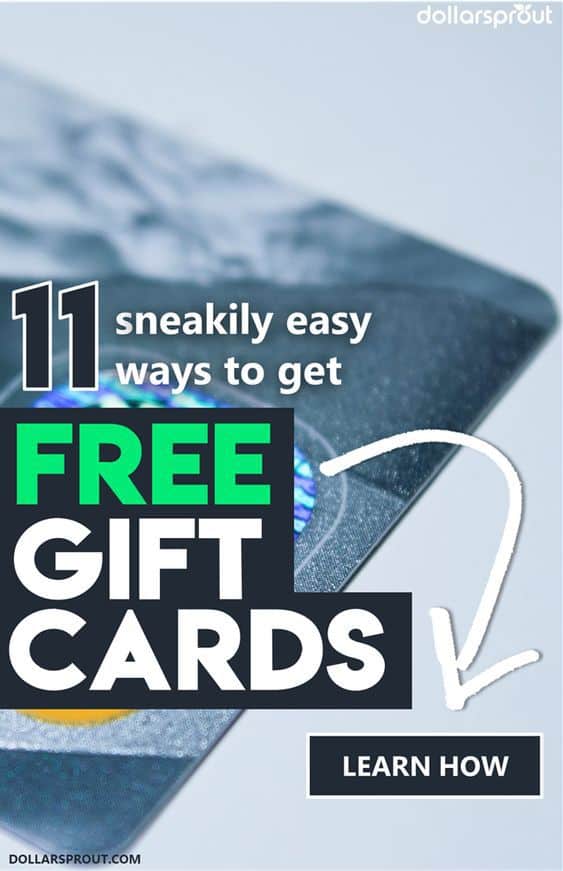 More Cool Stuff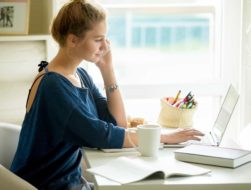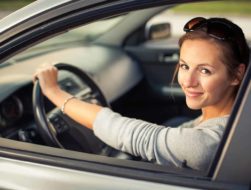 5 Gig Economy Jobs Smart People Are Using to Make Extra Money
A fourth of Americans today are taking advantage of what's been dubbed the "gig economy." If you're not already in the game, then what are you waiting for? Get your slice of the pie with one of these high-paying companies pioneering the gig economy.