thansak253700 | Shutterstock
Want to learn new ways to make
extra money

?

Join 1,000,000+ monthly readers in getting updates and cool freebies:
Our number one goal at DollarSprout is to help readers improve their financial lives, and we regularly partner with companies that share that same vision. Some of the links in this post may be from our partners. Here's how we make money.
In this Dosh Review, we're going to show you the details of how Dosh works, how it compares to other cash back apps, and whether downloading Dosh is the best choice for you.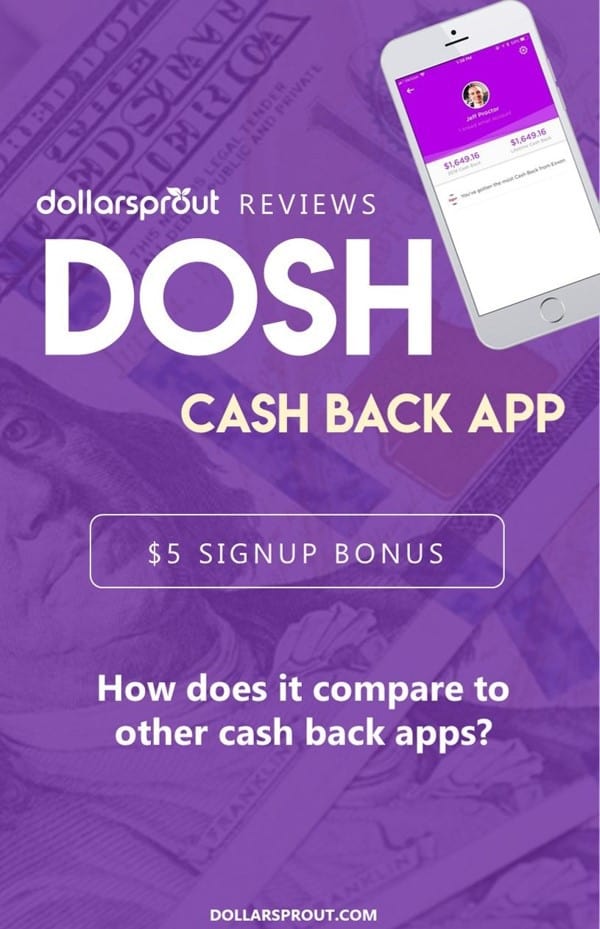 The Dosh App has received a lot of buzz since its official launch in late 2017.
If you read a Dosh app review (or two) on the web, the general consensus seems to be that it's the cash back app to beat in at least the next few years. In a world where Rakuten and Swagbucks have typically dominated, Dosh has really come out of nowhere.
Its "set it and forget it" approach, impressive list of participating merchants, and generous referral bonuses are more than enough to make anyone sit up and take notice.
That said, many are still wondering if Dosh is a legitimate business or a scam. And with so many scams out there and apps that spam you to death, it's a fair question.
Let's dive into the review.
Dosh Review: What Is The Dosh App?
Simply put, Dosh is a smartphone app that gives you cash back every time you make a purchase at participating outlets using your credit card.
For starters, Dosh is the only cash back app that I know of that automatically sends a small percentage of cash back without the usual hassles involved in such transactions. No coupons, no scanning of receipts, no promo codes, etc. Just live life as normal and get cash back.
My current Dosh lifetime earnings: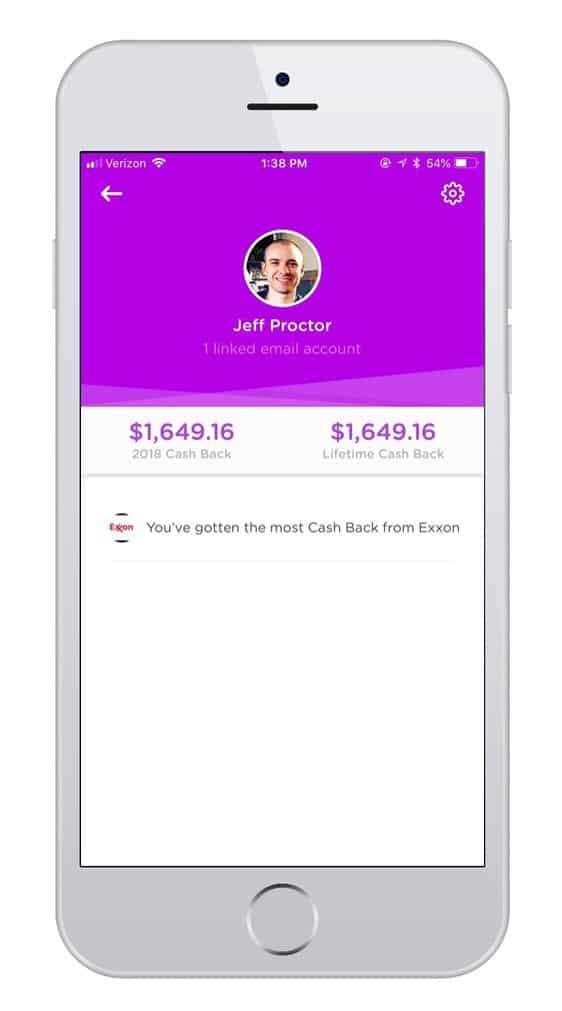 Not having to jump through hoops to earn cash back is probably the biggest perk of Dosh. For instance, I've been getting cash back from Exxon each time I fill up my gas tank and I didn't even realize it until recently. The money just gets added to my Dosh account.
Just download the app, link your credit card (this is secure), then you're off to the races. You can start shopping at participating merchants using your credit card and points will be added to your "Dosh Wallet" straight away. Once your balance reaches a minimum of $25, you can cash out via Direct Deposit or PayPal.
The company has formed a partnership with major brands, merchants, companies, and hotels to help you get some money back (up to 10 percent) every time you make a purchase.
As with every cash back app, you have to spend money to save money. If you do a lot of shopping and reside in a location that's close to many participating stores, then having Dosh will save you a ton of cash.
Related: Top 10 Best Shopping Apps for Epic Savings in 2019
How to Make Money With Dosh
Dosh offers users several ways to make money or get some cash back.
1. Earn $5 By Linking Your Card
If you link your credit card with the Dosh App for the first time, they will instantly add $5 cash to your Dosh Wallet. There is no "unlocking" this bonus; you literally get it as soon as you link your card. And you can add additional cards for more cash.

2. Online Cash Back
If you're a frequent online shopper then you'd have a field day using the Dosh App. When you make a purchase at an online store by one of its participating outlets, the amount goes straight to your Dosh Wallet.
3. In-Store Cash Back
Bought yourself a new pair of shoes at Nike? You get 4.5% of your cash back. Grabbed a bite to eat at Jack in the Box? 7% of the money goes back to you. No coupon, no receipts, and no scanning involved. Just let the cash accumulate in your Dosh Wallet.
4. Travel Cash Back
By booking hotels using Dosh, you are guaranteed a cash back for every night of your stay. And get this: you can even receive $25 by booking your first hotel through Dosh. That said, you have to complete your stay first before the money goes into your Dosh Wallet.
August 2018 Update: It appears that Dosh is moving away from travel deals. 
5. Affiliate Program – Refer Friends & Businesses
As soon as you sign up on the Dosh App, you'll see the option Refer on the dashboard. Click on it and you'll be given a referral code. You can then send this code to friends and family through email, text message, or social media channels. If one of the recipients clicks the link, downloads the app, and links his or her credit card, you earn a referral bonus of $5.
If you could manage to get 25 friends to download the app and link a card, you'd earn $125! Think of the possibilities if you think you can do better than that!
But if you want to earn the big bucks, referring businesses to Dosh is where it's at. Refer a business to the Dosh App and you earn 20% of the business' Dosh fees for two years. To become eligible, you need to agree to some terms and conditions and then fill out a form on the app. I haven't tried this yet, but I've got my eyes peeled for opportunities!
How Does Dosh Pay You?
It's really simple. You pay for stuff at participating stores a small slice of your purchase gets put back into your Dosh balance. Once you have a minimum of $25 saved up, you can cash out your balance through your PayPal or bank account. You can cash out referral fees using these same methods as well.
PayPal is more convenient for me, and I've never run into any issues with cashing out. See screenshots below: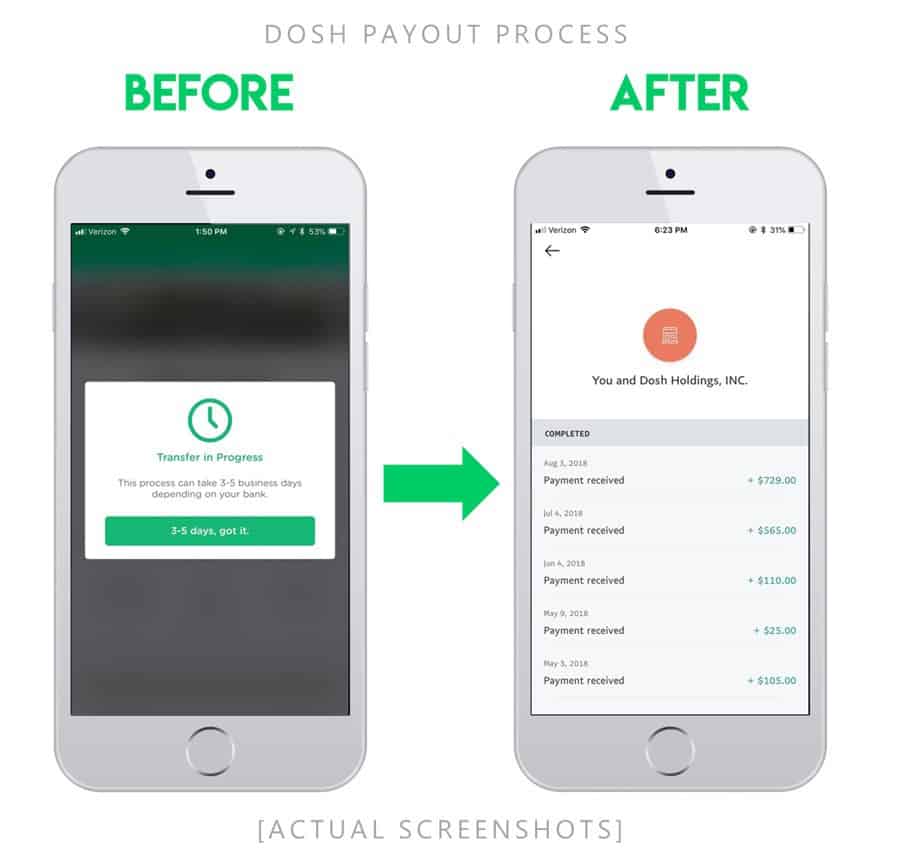 Other Cash Back Apps Like Dosh
Cash back apps are nothing new. But unlike Dosh, similar programs require you to do a little bit of work before you get your cash back. That said, some cash back apps have unique advantages that may make you want to give them a fair shake.
1. Swagbucks
Swagbucks works just like any other cash back app with the main difference being that it also allows you to earn free gifts and cash for the "everyday things you do online." These "everyday things" include watching videos, shopping online, doing searches, answering surveys, and more. You can earn points (referred to as "SBs") to redeem for cash back by shopping online at over 1,500 retailers including Walmart, Starbucks, and Target.
You can get free gift cards to popular retailers like Amazon and Walmart by redeeming your points through the Swagbucks dashboard. If you prefer cash, you can have your points converted into cash and deposited to your PayPal account.
Read our Swagbucks Review here.
2. InboxDollars
As the brand's tagline states, InboxDollars is "the online rewards club that pays"! Since its launch in 2005, the rewards program has paid a total of $25 million to its members and counting.
Just like Swagbucks, InboxDollars rewards you for doing stuff online, such as watching TV, taking surveys, shopping, and more.
Read our InboxDollars Review here.
3. Shopkick
Launched in 2009, Shopkick now has millions of users who regularly earn rewards for shopping both in-store and online. The company has a solid list of partners, including American Eagle Outfitters, Best Buy, eBay, and Groupon.
Like every rewards program, Shopkick has its own rewards system. You buy an item from a store, scan a product, and you get "kicks" as a reward. The "kicks" you earn can be redeemed for gift cards or physical gifts.
4. Ibotta
As with the Dosh App, Ibotta gives you some of your money back when you make a purchase at selected stores, restaurants, and hotels. To earn cash back from a transaction, you have to scan the receipt for the sale using your smartphone. After taking a photo of the receipt, you need to wait between 24-48 hours before the money shows up in your Ibotta balance.
Ibotta also offers cash back through referrals as well as special promo codes for bonus discounts.
5. Rakuten
This is probably the biggest competitor to Dosh. Rakuten (formerly Ebates) has a $10 signup bonus and sometimes has better cash back deals than Dosh, but it's a less flexible platform.
In order to get cash back from Rakuten, you must make your purchases through the app or by visiting their online portal first. The good news is, there is no rule saying you can't sign up for multiple cash back websites or apps, so it doesn't hurt to add Rakuten to your shopping arsenal.
Is The Dosh App Safe?
So is the Dosh app legit or a scam?
Judging from my own experience and the positive reviews of others, it's safe to use Dosh. While the product is not perfect, multiple online sources and personal accounts can attest to the fact that the Dosh app is a legitimate business.
Still feeling concerned about linking your credit/debit card information with Dosh? If it makes you feel any better, Dosh doesn't have the capacity to store your credit card information since all data is tokenized and vaulted using Braintree. Braintree is a division of PayPal, one of the most trusted payment platforms over the last two decades.
If you're the super paranoid type, then you'd sleep better knowing that all transactions taking place in the Dosh App are SSL-encrypted, meaning that it's highly unlikely that the data can be accessed by third parties.

BBB Rating
Since November 2017, the Better Business Bureau has determined that Dosh Holdings, Inc. meets the agency's standards of accreditation. The company has an A- rating.
Drawbacks of Dosh
Only Available in the United States
As of this writing, the Dosh App is only available to those who are living in the United States. With Dosh's growth, though, I wouldn't be surprised to see international access opening up in the future.
Can't Link Credit Cards You're Using On Similar Sites
Are you registered under the Yelp Cash Back program? You won't be able to use Dosh then (with the same card, at least), as Dosh prohibits the use of cards that you are using on similar sites.
What Are Some Participating Dosh Merchants?
As far as participating merchants go, Dosh boasts an All-Star lineup. They've got Nike, Walmart, Gap, Fitbit, Sam's Club, Callaway, Patagonia, Snapfish, Forever 21, Hilton, Jack in the Box… you get the idea.
Here's a partial list of participating Dosh merchants and their corresponding credit rates (note: make sure to verify these rates before making a purchase, as the cash back percentages regularly fluctuate):
Walgreens – 6% Cash Back
Overstock.com – 5.2% Cash Back
Sam's Club – 5.2% Cash Back
Nike – 4.5% Cash Back
Home Depot – 3.8% Cash Back
Staples – 3.8% Cash Back
Walmart.com – 3% Cash Back
Drizly – 11.2% Cash Back
PetSmart – 4.5% Cash Back
Dunkin' Donuts – 3.8% Cash Back
Thrifty Rent-A-Car – 0.8% Cash Back
Jiffy Lube – 10% Cash Back
Marriott Hotels – $18 Cash Back (rates vary).
Hilton Garden Inn – $18 Cash Back (rates vary).
Hyatt Regency – $15 Cash Back (rates vary).
Should You Get The Dosh App?
If you're already doing regular shopping (who isn't?), it certainly wouldn't hurt if you can get back some of the cash you've been spending. It's even better if you live in an area populated with businesses participating in the program. If you love to travel, the Dosh App has great hotel offers that can significantly cut down on your expenses.
The biggest perk of Dosh over other cash back apps is that Dosh allows you to enjoy cost-saving benefits without any hassles. There are no hoops to jump through to get your cash back, which is so refreshing to see.
More importantly, the Dosh App is not a scam. It's a legit business that can provide long-term benefits to regular or frequent shoppers.

You May Also Like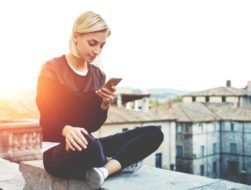 Is Swagbucks Worth It? Here's Our Official Swagbucks Review
We created this detailed Swagbucks review to show you the good, the bad, and the ugly of using this paid online survey platform. Learn how you can earn money watching videos, shopping online, and performing your normal day-to-day activities.