Boyloso | Shutterstock
Want to learn new ways to make
extra money

?

Join the family to get updates from us and tons of cool freebies:
This post may contain affiliate links. Policy Page
Getting cheap Starbucks drinks isn't easy.
But that doesn't make me any less hooked on it.
If you're a Starbucks addict (who isn't?), then you probably wouldn't mind knowing how to get cheap Starbucks drinks.
After all, there's a story on the news every week trying to make us feel guilty for how much money we spend on our specialty coffees.
Little do these reporters know, there are actually lots of ways to save money at Starbucks.
By following these 14 money-saving hacks, you can make your coffee habit an affordable luxury. And if you stick around to the end, I'll share with you one of the secret ways I'm able to get free Starbucks gift cards.
See also: 15 Clever Ways You Can Make $100 This Week
1. Join their rewards program to get cheap Starbucks drinks
In a world where everyone has a Rewards or Loyalty Program, Starbucks has gone above and beyond to make this one actually worth your while.
One of the best benefits is free coffee and tea refills during a single visit. You can start with coffee and switch to tea, or grab a mocha at regular price and get a free coffee refill. Or three!
You also get free drinks and pastries by collecting stars. The stars can be earned on regular visits to your local Starbucks, online transactions and even grocery store purchases! So that bag of coffee beans you stock in your kitchen or that cute mug you buy at Starbucks.com can actually earn you a free latte.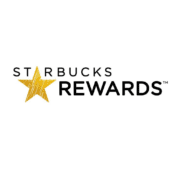 As a Starbucks Rewards member, your purchases add up to free food and drinks.
Members also get free in-store refills & free birthday drinks.
Join Now
2. Check Groupon (daily, if you must)
This doesn't happen all the time, but when it does, it is quite literally the highlight of my week.
Every once in a blue moon, there will be a Starbucks Groupon and you can get a $10 Starbucks card for just $5.
See also: 11 Apps Like Ibotta That Will Save You Even More Money on Groceries
3. Get the Starbucks App
The Starbucks Mobile app (iPhone and Android) allows you to order your coffee online, skip the long lines, and ultimately save the most money on your order. Those eight-and-a-half minutes you would have normally spent waiting in line and then eyeballing the barista become yours again.
Simply order on the app, show up at the pickup counter and your drink is ready. It's like VIP status without the lame wristband.
In addition to the valuable time you save, the mobile app will also notify you of Happy Hours featuring half off and 2-for-1 drink specials as well as double Stars earning events. Finally, push notifications you actually want to receive!
See also: How to Meal Prep for Less Than $48 Per Week
4. Puppucinos… you're welcome
This is my absolute favorite treat at Starbucks that I discovered purely by accident.
There is a doggy treat called the "Puppucino," which is a generous portion of whipped cream in a cup. I started ordering it for my dog when we would go to Starbucks together, and I realized that I never got charged for it. Apparently it's free. Let's hope this lasts!
Well, one time I went to Starbucks without my dog (he doesn't know, so please don't tell him) and I ordered the Puppucino out of habit. I realized my mistake when I went to pick up my drink order and told the barista. She winked at me and said that most of the people who order the Puppuccino don't actually have dogs.
There is something about the whipped cream at Starbucks that is magical. It's like this cold, heavenly sweet delight that I dream about. Is this what Frank Sinatra meant when he said that the best things in life are free?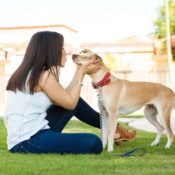 Speaking of dogs- did you know that you can make money with your dog?
Turns out there are tons of ways to pull in cash with your pup. And we wrote an article on it:
Read Now
5. Cheap Starbucks drinks:  DIY iced lattes
If you don't mind concocting your own caffeinated creations, you can get cheap Starbucks drinks by saving a dollar or two and making your own latte…right at the condiment bar.
Here's how it works:
• Order a double or triple shot of espresso on ice in either a grande or venti cup.
• Take your oversized espresso cup to the Starbucks condiment counter
• Doctor it up with their free milk, cream, sugar, cinnamon and chocolate powder.
See also: The 7 Easiest Places to Earn Extra Money Without Ever Leaving Your House
6. Try the Short size from the Secret Menu
Another way to way to get cheap Starbucks drinks is to google "Starbucks secret menu". Most people are familiar with the Starbucks size naming conventions of Tall, Grande and Venti. But did you know they also have a Short size? It's only 8 ounces – as opposed to a 12 ounce Tall – but its just one of many Starbucks drinks under $2 that don't show up on the typical store menu.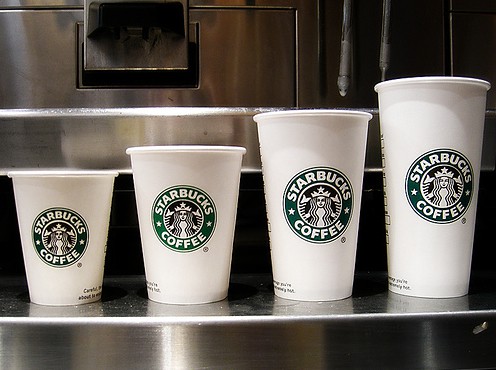 By ordering a Short, you'll save about 15% on your drink but still get the same amount of caffeine. Another bonus: fewer calories but an equally caffeinated buzz.
7. Bring your own cup
You can help the environment and save money by bringing your own cup to Starbucks. They'll give you $0.10 off your drink if you already have a cup with you.
8. Upgrade your cup size
When you order a coffee or Americano, you're always asked, "Would you like room for cream?" If you say yes, you're actually getting less coffee.
To overcome this, order a Tall coffee in a Grande cup (or a Grande coffee in a Venti cup). This automatically creates "room," and you get a larger cup of coffee for a lower price.
See also: Looking for paid online surveys? Here's where our readers are earning the most.
9. Go light on the ice
When you order an iced drink, ask the barista to go light on the ice. This allows you to get more drink and less ice. This simple hack won't necessarily save you dollars, but you'll get more bang for your buck.
10. Ask for no water
Similar to the "light ice" strategy, ask for no water when you order an iced tea. Starbucks has their iced tea formulas pre-made and in concentrated form. When you place an order for tea, the barista will dilute it with water. If you ask for no water, you get about twice the tea.
11. Skip the Venti drinks
Unless you're getting plain brewed coffee, the Venti drinks have the same amount of caffeine as a Grande. They just pump up the Venti with more milk.
12. Order coffee in a French press
Not only is coffee in a French press tastier, you can save about 50% off your coffee bill when you order it this way to split with your friends. You end up with 32 ounces of delicious coffee that you can easily share with two other people.
See also: How to Make Money Online: 15+ Honest Ways to Earn Extra Money From Home
13. Credit card rewards
A lot of credit cards allow you to accumulate rewards on your everyday purchases that you can redeem for gift cards just about anywhere. Your weekly grocery bills can put a couple free mochas in your hand each month.
14. Do a Venti split
Buying in bulk is almost always a foolproof way to save money, and Starbucks is no exception.
If you're with a friend and you're both savvy savers, order a Venti drink (this works great for Frappucinos) and ask for two additional Tall cups. When your Venti is ready, you can fill up the Tall cups and end up with two drinks. Depending on what you ordered, this can save you up to $2.00.
Disclaimer: make sure you do your own splitting and pouring. If a barista has to split the drinks for you, they'll charge you for the two Tall drinks.
…and finally, as promised:
A secret way to get free Starbucks gift cards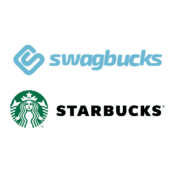 Have you heard of Swagbucks? It's our favorite site for earning free gift cards.
Get free gift cards to Starbucks (and other stores) just for taking short surveys. $5 signup bonus!
Sign Up
Getting cheap Starbucks drinks is kind of like chasing a mirage in a desert. They don't really exist. But by trying any of the money saving hacks on this list, you can bring the price of those sweet treats down to something you don't have to feel guilty about.
Do you know of any other ways to get cheap Starbucks drinks? Share them in the comments below!
You May Also Like