stockfour | SHUTTERSTOCK
Want to learn new ways to make
extra money

?

Join 1,000,000+ monthly readers in getting updates and cool freebies:
Our number one goal at DollarSprout is to help readers improve their financial lives, and we regularly partner with companies that share that same vision. Some of the links in this post may be from our partners. Here's how we make money.
Many people are put off by the idea of budgeting.
According to a recent poll by Debt.com, 67% of respondents maintained a household budget in 2019, a decrease from 70% the year before. However, when asked "Who needs a budget?" 93% said that everyone should have one, regardless of their circumstances.
In the same study, respondents cited a lack of time or income as the primary reasons for not budgeting.
What is a Budget?
A budget is a plan for your income.
To create a budget, you assign a dollar amount to your savings goals, debts, and spending categories. Then track your expenses as they occur to make sure they align with your spending plan.
Most budgets are set up on a monthly basis, although you can do a weekly or biweekly budget.
Even if you don't live paycheck-to-paycheck, a budget can ensure you're putting money toward what matters to you. Understanding and using a budget can help you pay off debt, save for the future, and reach your long-term financial goals.
What Are Some Different Types of Budgets?
There's a budgeting system to fit every lifestyle and personality. Three of the most common include the 50/30/20 budget, the zero-sum budget, and the cash envelope system.
50/30/20 budget: Allocate 50% of your income to needs, 30% to wants, and 20% to saving and paying off debt. This method is best if you prefer not to track every penny but still want some guidance on how to allocate your income.
Zero-based budget: With this method, every dollar of your income has a specific purpose. Your income minus expenses, savings, and debts should equal zero. This budget is best if you're paying off debt, working toward a big financial goal, or want to know where every dollar of your income goes.
Cash envelope budgeting: Rather than using a credit or debt card for spending, you take out cash and split it between envelopes for each spending category. You can still pay your mortgage, cell phone, and other bills online or by check. But groceries, eating out, and other discretionary categories get their own envelopes. This method is great if you have trouble sticking to your budget or want to reduce your spending.
Whichever type of budget you choose, you can write it by hand, create a custom spreadsheet, or use a budgeting app to track your spending. Try whichever method resonates most with you. If you don't like it, try another until you find something that fits and, most importantly, that you'll stick with for the long run.
Why Should You Have a Budget?
Regardless of your financial situation, everyone can benefit from having a budget. A budget can help you:
Get control over your finances. At its core, a budget is simply a picture of your income and expenses. Once you understand how much money you have coming in every month and where it goes, you can use it intentionally toward the things that matter to you.
Pay off debt. Many people don't know how much of their income goes toward debt payments. When you make a budget, you'll have a better understanding of your debts and how much money you can put toward paying them off each month.
Save more money. Similarly, if your goal is to save more money each month, a budget will help you see how much of your income you can allocate to your savings goals.
Relieve financial stress and anxiety. Many people think budgeting is restrictive when, in fact, it can be freeing. While a budget may not solve all your financial problems, it can help you reduce stress, make better financial decisions, and plan for the future.
How to Start Your Budget
If you're ready to make a budget, start with the basics. Decide which system you want to use, then choose a method for tracking your expenses (e.g., app, spreadsheet, or pen and paper).
You'll need your after-tax income and an estimate of your current monthly expenses. Track your spending each week, and re-evaluate after your first month to see what worked and where you need to make adjustments.
If you try one budgeting method and you don't like it or struggle adhering to it, don't give up. Budgeting is like exercise. It takes time to find a workout you enjoy, so try a couple of types of budgets until you find one that fits.
You May Also Like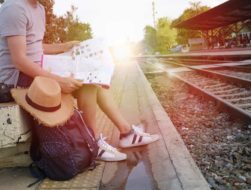 How to Make a Travel Budget for a Stress Free Vacation
Creating a travel budget may seem like a hassle, but it'll actually make your vacation more enjoyable. Knowing that you've already planned out how you're going to pay for everything will help you relax and have a good time.