antoniodiaz | Shutterstock
Want to learn new ways to make
extra money

?

Join 1,000,000+ monthly readers in getting updates and cool freebies:
Our number one goal at DollarSprout is to help readers improve their financial lives, and we regularly partner with companies that share that same vision. Some of the links in this post may be from our partners. Here's how we make money.
Did you know that you can make money off your dog? And yes, it's totally legal, humane and fun!
You see, when my dog was a puppy and he chewed up a fourth pair of shoes, I jokingly asked him a question:
How are you gonna pay me back for those?
It wasn't a question I thought there was a real answer to, until now.
It turns out there are a lot of ways your dog can help you earn money. Some of them are surprisingly easy, and most of them provide adventure and extra quality time for you and your pup.
7 Pet-Friendly Ways To Make Money with Your Dog
1. Take a walk
You're already walking your dog, so why not get paid for it?
Rover is a dog walking and pet sitting website that is always looking for qualified dog walkers in cities all over the United States. So when you take your pup on a walk, you can also take a second (or third) dog with you and get paid to walk. It's one of the lowest threshold ways to make quick cash in the pet service industry – you're just a short application away from getting started.
Bonus: Your pup is definitely going to enjoy all the extra walks and social interaction!
2. Help pet companies with market research
Another way to make money off your dog is to be a part of market research conducted by various pet companies.
Businesses are trying desperately to connect with pet owners, especially millennial pet owners. They want to know what you value, how you make decisions, what kinds of things you plan on buying and why.
The best part is, they're willing to pay for that information!
You can join a site like Survey Junkie or Swagbucks and begin making money right away, just by answering questions about yourself and your pet! Like Rover, helping these survey companies with their market research is one of the fastest ways to make quick cash if you're in a pinch.
3. Help your pup become Insta-famous
I'm sure you've heard of the Instagram superstar Doug The Pug, the canine sensation with 2.9M followers. Turns outs he's not the only pup making a name for himself on the gram — there are tons of dogs with an Instagram pet account turning their social media profiles into serious cash for their owners.
For example, I've been a huge fan of Chloe The Mini Frenchie lately (seriously, go follow her right now):
If you read the caption, you can see that Uber actually paid Chloe's owners for this sponsored post. This is real life, I swear!
Here's how you can utilize your pet Instagram app: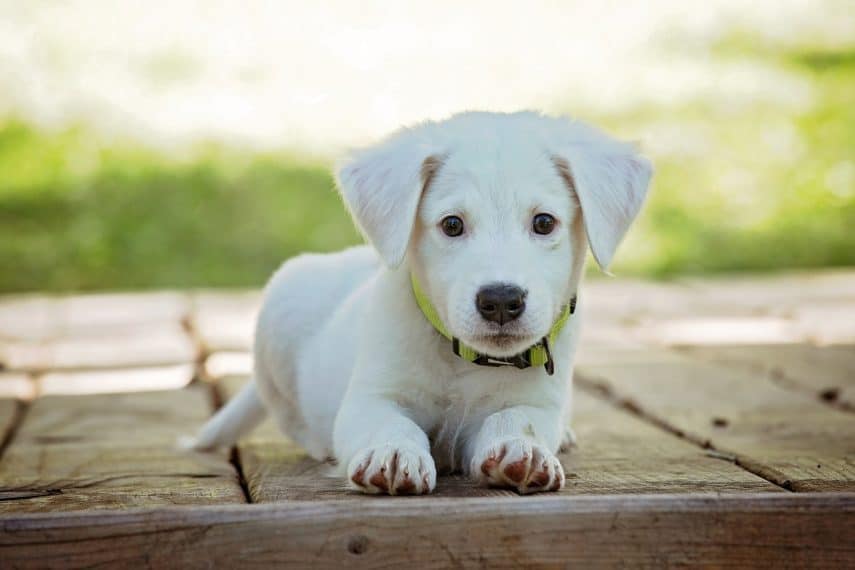 Create an Instagram pet account for your pet and start posting. Carry the pet Instagram app around with you and capture the fun pictures you already like to take. When you're first starting out, post at least 2-3 times a day and use relevant hashtags to help your dog get attention. Look at other pet pages that have been successful (like Chloe and Doug), and use them for inspiration.
It takes some creativity (and consistency) to get traction. Your pup's Instagram page should capture their personality. Talk about your pup as if they are the ones creating the content.
If you stick with this strategy, you can get a sizable following within 2-3 months. Assuming your content is visually appealing and unique (you may want to invest in a high quality camera), you'll notice that brands start reaching out to you!
At first, they usually offer to compensate you with an exchange of goods only. You'll be inundated with free toys, treats and accessories. But if you do a good job and represent their brand well (i.e. get engagement on your sponsored posts), you can negotiate for cash compensation on future posts to your Instagram pet account.
Example: Chloe got some free vitamins here:
Once you have a large enough following, you'll be able to negotiate for cash up front.
You don't even have to wait for brands to reach out to you– brands are accustomed to being contacted by enthusiastic pet parents daily, so feel free to do the same!
How to help Fido land his first sponsorship deal:
Find some smaller brands that are local to your area. Let them know how much you love their product and why. Remove any risk by telling them how your following has grown, how you plan on showing their product and ask them what hashtags they'd like you to use.
They'll appreciate your initiative because they're always looking for influencers. By contacting them first, you've saved their Social Media Manager some time.
4. Start a pet blog
You can make money off your dog by starting a blog for him/her!
This doggy side hustle is a tough one to execute, but could be well worth your effort. Many blogs make over $1,000 per month!
So how does starting a pet blog translate into making money?
Similar to the social media gigs, pet bloggers typically get paid by big brands to promote their products.
Benefits of starting a pet blog:
•  Having a blog can help your dog get more exposure in addition to social media.
•  You can sell advertising on your blog.
•  You can place affiliate links on your blog to earn commissions on sales you refer.
First, decide what kind of blog you want to create. Is it a fun, lighthearted blog about the adventures you and your dog take? Do you want to provide advice? Training tips? Tips for traveling with your dog? Is it more of a dog diary with fun pictures?
Once you have an idea of what you want your blog to be about, you'll need a domain name for your blog and a place to host it. HostGator has an easy-to-use interface to get you up and running in no time. They even have templates you can use and free support if you're not feeling particularly tech savvy.
Again, starting a blog won't result in immediate income, but it will be a fun project and it'll help you learn skills that will be valuable in other endeavors, too.
Want a step by step guide on how to set up your blog? We've got you covered.
5. Sell photos of your dog on a stock photography site
If you have a quality camera and a decent eye, there are stock photography sites like Shutterstock that will pay you royalties for your photos.
Photography sites like this have a worldwide reach and millions of subscribers, and those subscribers are starved for fresh content. You can even pose with your pet and make it a fun bonding activity!
For more tips on how to get started, check out this blog post.
6. Train your dog to be a professional actor (or model)
Make money off your dog by training him/her to act or model.
Whenever I see a dog on television or in a print advertisement, I think to myself, "My dog could do that! He's cuter and more talented than that dog!"
You probably have similar thoughts, right?
Most cities have pet agencies your pet can join. Oftentimes, they require an upfront fee for training and placement, so you'll have to decide if you want to invest in this, as there is no guarantee that your pup will get hired.
My recommendation is to look at Le Paws Agency first and decide if that's a good place to start. Dog model salary varies, but the fun that you can have executing this plan could make it all worth it!
7. Make YouTube videos of your dog
Is your dog a stellar jumper? Or does he have the perfect head tilt? Does he play with your cat? Or maybe he just does the cutest things, ever!
You'll definitely want to add all those videos you've been taking to your social media accounts and blog, but another way to make money online with your dog is to put them on YouTube.
To do this, create your own YouTube channel and start uploading those videos! There are settings on your YouTube channel to enable your videos for monetization (meaning you make money from short ads played before your video plays), and you'll also want to connect your YouTube channel to an AdSense account.
Sound intimidating? It's really not. YouTube has created free tutorials that walk you through the process from beginning to end.
Here's a video of Doug the Pug with a balloon tied to him…that has almost half a million views:
Making money with your pet can be extremely rewarding (for both of you).
But the best part? Doing all of these fun activities with your canine pal!
Which of these ways to make money off your dog are you likely to try? Let us know in the comments!
You May Also Like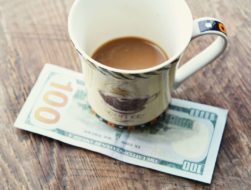 40 Creative Ways to Make Money Fast
Whether it's the end of the month and you're short on rent or you're just looking to make a little extra spending money for the weekend, sometimes we all need a way to make money fast. We've got you covered.