Dean Drobot | Shutterstock
Want to learn new ways to make
extra money

?

Join 1,000,000+ monthly readers in getting updates and cool freebies:
Our number one goal at DollarSprout is to help readers improve their financial lives, and we regularly partner with companies that share that same vision. Some of the links in this post may be from our partners. Here's how we make money.
Have you ever forgotten to cancel a subscription and wasted money as a result?
That gym membership you never use. The Audible credits you forgot about. That meditation app you tried for a week and gave up on.
If any of those sound familiar, you're not alone. A recent survey examined subscription spending across 21 categories.
Participants were given 10 seconds to estimate their monthly subscription expenses, then 30 seconds to think more carefully about their answer.
The results may surprise you:
First guess (average): $79.74/month
Second guess (average): $111.61/month
Actual spend (average): $237.33/month
That's a 197% increase from the first guess to actual spend. According to the survey, 84% underestimated their subscriptions.
Of course, some subscription services such as internet and cell phone plans are harder to drop. But what about the ones you've forgotten about or no longer use that are still costing you money? That's where Truebill can help.
What is Truebill?
The Truebill app can identify and cancel unwanted subscriptions, lower your bills, get refunds for fees and outages, and find better deals on services you already use.
It takes a look at your financial habits, tracks your bills, and provides personal finance reports to make saving money easy. According to the company, the app has helped people save more than $14 million since its inception in 2015.
Free
Price
Premium features offered at $4.99/mo or $35.99 annually
DollarSprout Rating
Saves money with minimal effort
Truebill at a Glance:
Truebill is a personal finance app that monitors and cancels subscriptions, negotiates bills on your behalf, tracks and categorizes your spending, and automates saving to help reach your goals. Once you download the app, connect your bank accounts and credit cards and Truebill will go to work analyzing your finances. The app is free to download and use, but premium features come with a price.
Show

Hide

more
Pros
Intuitive, easy-to-use interface
Tracks and automates savings goals
Saves money with little to no effort
Uses bank-level security and 256-bit encryption
Cons
Have to connect to your bank accounts
Takes a 40% cut of your savings
Free version comes with in-app advertisements
How Does Truebill Work?
Using Truebill is fairly simple. To download the app, go to iTunes or GooglePlay or enter your phone number on Truebill's website and they'll text you the download link. Once you have the app, sign up for a Truebill account via Facebook or email.
After you've created an account with Truebill, you'll need to sign in to your bank and credit card accounts so that the app can analyze your data.
How to Save Money with Truebill
As soon as you've connected your accounts, there are eight ways you can save money using Truebill.
1. Understand Your Financial Picture as a Whole
Truebill shows your subscriptions, recurring bills, and miscellaneous recurring payments in one convenient place. Use this information to understand how much money you're spending versus how much you're saving each month.
2. Create a Budget
By tapping the "Start Budget" box on your dashboard, you can make a budget for your income and lifestyle needs. The budgeting feature makes it easy to keep your spending in check by category.
3. Set Savings Goals
Regardless of whether you're saving for a down payment on a house or your next vacation, Truebill can help you meet your savings goals. Automatically set aside funds while also making sure you have the money you need on hand.
4. Cancel Subscriptions
All of your recurring bills and subscriptions appear in the "recurring" tab of the app. If you'd like to cancel a subscription you don't use or would rather not pay for anymore, click on it and cancel directly through the app. If you aren't able to cancel directly, Truebill will provide you with cancellation instructions.
5. Lower Your Bills
Truebill negotiates with a variety of service providers to help lower your bills. To take advantage of this feature, you'll need to upload recent bills from your service providers or connect to your accounts.
Once you provide your bill information, Truebill will work on negotiating a reduced rate. They'll take a 40% cut of your yearly savings if they are able to lower your bills. The company has a reputation for its success with cable and internet providers such as Comcast, Verizon, Sirius XM, and Audible.
Related: 4 Legal Ways to Get Free Cable TV
6. Monitor and Receive Credit for Outages
It can be frustrating to have to pay for cable or internet when you've lost service or connection due to inclement weather conditions. Now you can save money on outages by monitoring them via Truebill. If the app finds that an outage exists with any internet or cable providers in your area, it can request that the providers credit your account.
7. Save Money on Electricity
Truebill can perform a search to locate the lowest price for every kilowatt so you can save money on your electric bill. This feature is only available in some areas of the country where energy is deregulated.
8. Avoid Overdrafts
Avoid overdrawing your accounts and the expensive overdraft fees that come with doing so by using Truebill to track your balances and upcoming bills. Truebill also offers a Balance Alerts feature that can inform you any time your balances drop below a specified threshold.
Truebill Review FAQs
Why Would Anyone Use Truebill?
The idea for the Truebill app came about when founder Yahya Mokhtarzada discovered he was charged fees for in-flight WiFi he had signed up for months ago. After doing some research, he found that this situation is very common.
Companies that operate via a subscription model may be charging you money by making it difficult for you to cancel a subscription, signing you up for recurring payments when you make a one-time purchase, or sneaking in hidden fees.
He eventually teamed up with his brother, Idris, and created the Truebill app to help people prevent this problem and save users money.
Are There Any Fees to Use Truebill?
Truebill is free to download and use. However, the service takes 40% of your yearly savings. The app also offers a premium service for $4.99 a month or $35.99 per year. Premium users get access to additional features such as canceling subscriptions on your behalf.
How Do I Sign Up for Truebill Premium?
If you decide to invest in Truebill Premium, charges will go directly to your iTunes account. Unless you turn off auto-renew 24 hours before the end of the current period, subscriptions will automatically renew. You can turn off auto-renewal by visiting your settings in the iTunes Store after you make your initial purchase.
Is Truebill Safe to Use?
Since the app requires you to connect your financial accounts, safety is a valid concern. Truebill uses bank-level, 256-bit encryption and only has read-level access to your information, so you don't have to worry about any of your financial accounts being changed. The company also won't sell your data without your consent.
What's the Difference Between Truebill vs. Mint?
Mint is a financial app that shows where your money is going and gives you ideas on how to stretch it further. While both Mint and Truebill require you to connect to your financial accounts so you can get a snapshot of your financial health, Mint doesn't focus on helping you reduce or cancel subscriptions like Truebill does.
How Does Truebill Compare to Trim?
Trim is another free app that helps users cancel subscriptions, lower bills, and save money. It charges 33% of savings to lower bills and does not charge for cancellation services. The main difference between Trim and Truebill is that Trim doesn't have the capability to cancel as many bills as Truebill.
How Much Does the Average Truebill User Save?
The amount you'll save by using Truebill depends on a variety of factors such as the number and type of subscriptions and bills you have. The company states that the average Truebill user saves $512 a year. This is impressive considering the app is free to download and use.
What Subscriptions Does Truebill Cancel the Most?
Truebill cancels all types of subscription services. However, some of the most common ones include BeenVerified, JustFab, myFICO, CreditExpert, and Instant Checkmate.
Why Wouldn't I Just Negotiate My Bills Myself?
You can negotiate your bills yourself, but there's no guarantee you'll be able to get the same savings you would with Truebill. The app also saves you a great deal of time so you can focus on things that are more important to you, like spending time with your family or using your newfound savings for a night out.
Truebill Review Summary
If you're like the majority of Americans, then your expenses could use a trim. But you'd rather not take the time to dig through your bank statements and find out where. That's where Truebill can help.
Truebill is easy to use and comes with a variety of money-saving features. Along with canceling subscriptions, the app can negotiate your bills, help you set and track savings goals, and give you a better picture of your finances as a whole. And the best part — it's free.
Related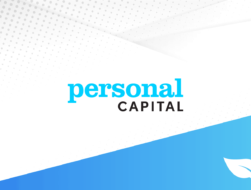 Personal Capital Budgeting and Investment Analysis Review
The Personal Capital app offers two separate services: Free Financial Tools and Wealth Management. In this review, we cover how the app works, the tools and services offered, and answer some important questions to know before you sign up.