Photo Credit © Shutterstock Images
Want to learn new ways to make
extra money

?

Join 1,000,000+ monthly readers in getting updates and cool freebies:
Our number one goal at DollarSprout is to help readers improve their financial lives, and we regularly partner with companies that share that same vision. Some of the links in this post may be from our partners. Here's how we make money.
Do you wear all of the clothes hanging up in your closet?
If the answer is "no," you can sell the clothes you don't wear online and make some extra cash. You may no longer like those jeans you bought five years ago, but someone else will probably pay you for them.
Where to Sell Clothes Online
There are plenty of websites and selling apps that make it easy to sell your clothes to people.
1. thredUP
thredUP is one of the largest online thrift stores where users can buy and sell high-quality secondhand clothing items. With thredUP, you don't have to worry about photographing and listing the items. You just need to order a free Clean Out Kit and send in your clothes. thredUP will inspect, photograph, and list all the items on your behalf.
When your items sell, you can choose to receive cash payment or shopping credit on the site.
If you'd like to donate your items rather than sell them, order a Donation Kit. You can also choose to donate any of the items from your Clean Out Kit that don't sell, and your clothes will go to a charity of your choice.
2. Swap.com
Swap.com is an online consignment store that offers used baby, children's, maternity, men's, and women's clothes and accessories. They offer a special Premier Seller program for those with more than 250 high-quality items.
All you have to do is fill out an application, work with the Premier Seller Team on selecting quality items, print prepaid shipping labels, and mail your items to Swap.com's quality inspection team. Swap.com will then promote your items for you.
3. Poshmark
Poshmark is a leading e-commerce marketplace where people can buy or sell used or new clothing, shoes, and accessories. To sell on Poshmark, take photos of the items you'd like to sell using your smartphone device, fill in descriptions, set prices, and wait for items to sell.
When you successfully sell an item on Poshmark, the company will provide you with a prepaid, pre-addressed label so you can drop it off at a USPS mailbox or post office.
4. Tradesy
Tradesy is an online peer-to-peer resale marketplace where people buy and sell women's luxury and designer contemporary fashion. You can sell clothing, handbags, shoes, and accessories from big name brands like Zara, Michael Kors, and Louis Vuitton. You can even sell your wedding dress on Tradesy.
Whenever you make a sale, Tradesy will send you a prepaid, pre-addressed shipping kit in beautiful packaging. You can withdraw your money via PayPal, ACH transfer, or a debit card.
5. Letgo
Letgo is an in-person marketplace where you can sell almost anything locally. To sell on Letgo, download the app, tap "Sell Your Stuff" or the tiny camera icon on the bottom banner.
Then, take a photo of your item, set a price, choose a category, and tap "done" when you're finished. Once you find a seller, you'll have to arrange a time to meet them in person and exchange your item for cash.
6. LePrix
LePrix is an online consignment boutique that focuses on selling authentic, pre-owned luxury clothing online. You'll need to find a Certified Boutique Partner near you by filling out a form that includes your name, phone number, zip code, and email address. You can also request a free consignment kit and get a prepaid shipping label so you can sell and ship.
7. eBay
Since its debut in 1995, eBay has earned a reputation as an online auction site. If you're interested in selling clothes on eBay, select "Sell" at the top of any eBay page.
Then, create a listing, confirm your details, and add an automatic payment method for any eBay fees. Buyers can purchase your clothes right away at the "Buy It Now" price you come up with or place a bid.
8. Instagram
Instagram is a social media platform that many people are using to sell clothes. You can post pictures of your clothing items as well as a caption that states their measurements, your asking price, your acceptable payment methods, and how you plan on shipping the clothing.
You can turn your Instagram account into a storefront by placing info about your store in your profile. You can also look into different hashtags you can use to promote the items.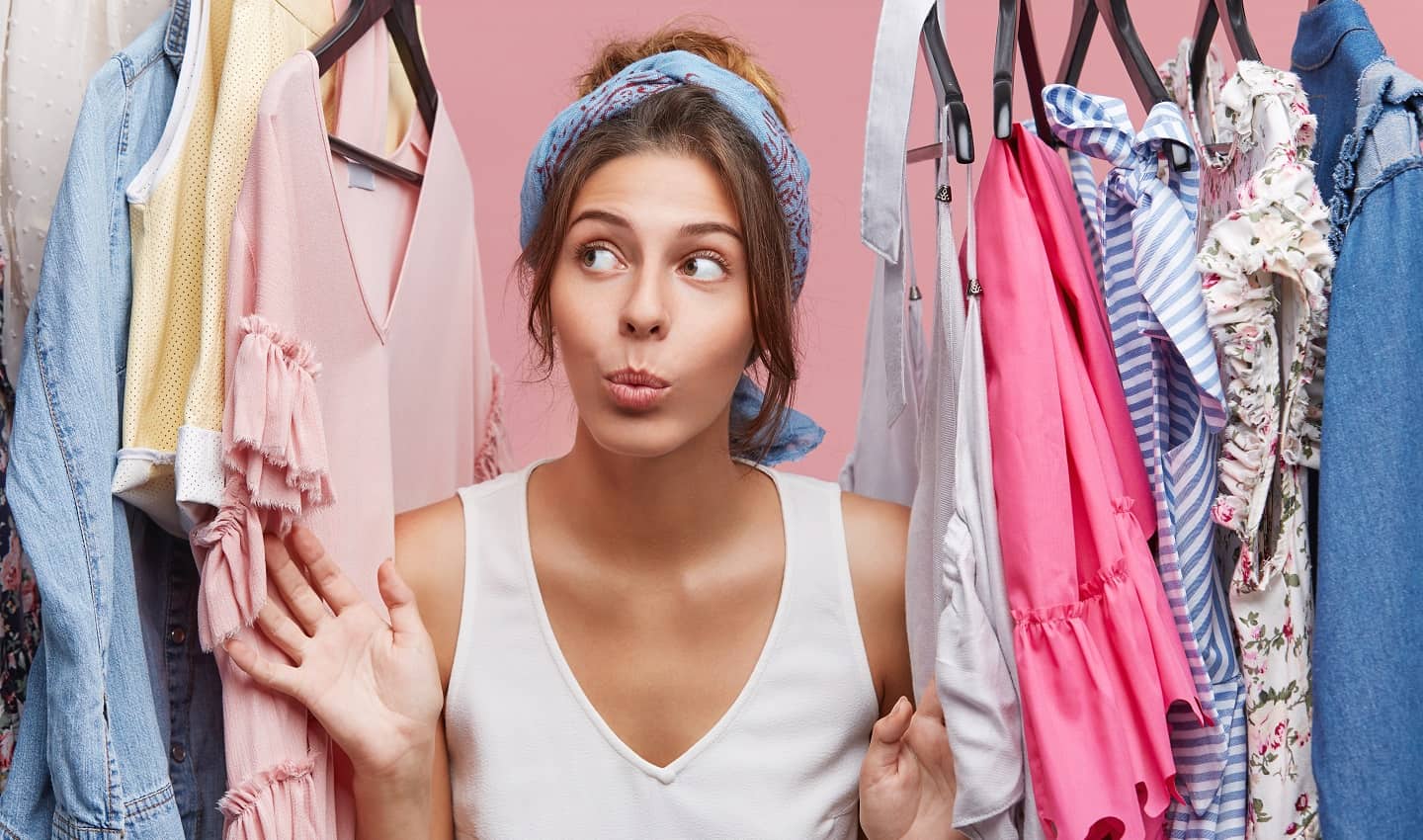 How to Sell Clothes Online
Selling clothes online can be a good side hustle, but you can also crash and burn quickly if you don't treat it like a real business.
Only Sell Quality Items
When you're going through your closet and dresser to figure out what to sell, focus on quality items. If you have a shirt that's past its prime, consider donating it instead.
To get top dollar for your clothes, you'll need to make sure they're in good shape. Something that's 10 years old or from a low-quality brand also won't net you as much as a dress from BCBG.
Take Great Pictures
You can't overlook the importance of taking great pictures when you're selling clothes online. Buyers won't be able to examine the clothes before buying them so accurate pictures are key.
Take pictures in bright lighting on a clean surface without any clutter. Natural sunlight is best.
Take photos of your clothes from multiple angles so that buyers aren't surprised when they get their order. You may also want to model your clothing or include old pictures of you wearing it since it can be difficult for some buyers to envision themselves in a shirt or dress that's on a flat surface rather than on a person.
Price Your Clothes Right
People who are shopping for used clothes are looking for a deal so it's your job to give them one. Before pricing your item, do a quick Google search and see if you can find your item for sale, new or used.
Use this information to set a price that's not too high but still allows you to make some profit. If you find that some of your items aren't selling after about a month, cut the price. You can also take more pictures and change your description instead of lowering the price.
Know the Market
Do your research and find out what kind of items sell best on each specific platform. If you'd like to use Tradesy, for example, sell your Burberry shirt rather than your Old Navy shorts. You can save the Old Navy shorts for platforms like Poshmark and Letgo that don't have a designer focus.
Write an Accurate Description
Before writing a description, put yourself in a potential buyer's shoes and think about what you'd want to know if you were them. You should include basic details such as the condition, brand, and size, but it's also wise to mention information like how you recommend wearing this item or how it fits.
Phrases like "great dress for a night on the town" or "is a medium in size but fits like a small" can be really helpful for buyers. Include anything that's wrong with the item. If you're selling a pair of flats, mention any scuffs. If you don't, the buyer could return the item or leave a negative review.
Understand Your Expenses
When it comes to making good money by selling clothes online, the key is understanding your expenses. If your shipping and packaging costs exceed the amount you can earn on an item, it doesn't make sense to sell it.
Make sure you're taking shipping and packaging costs as well as platform fees into consideration. If you earn a significant amount, you might have to pay taxes on your earnings.
Spruce Up Your Items
You don't have to get your clothes professionally dry cleaned before selling them. But you should wash, clean and iron out any wrinkles before putting them on the market.
It's essential to send off your items in their best possible condition to become a trusted seller and earn positive feedback. You don't want to send someone a wrinkled dress that smells like your cat.
Build Your Inventory
Once you sell a few items online and confirm you like doing it, you may want to build your inventory so you can make even more money.
Shop around at thrift stores, trunk shows, and consignment boutiques and snag any items that are underpriced that you can sell for a profit.
Anyone Can Make Money Selling Clothes Online
You don't need experience or special skills to make money selling clothes online. What you do need is some quality clothes, a nice camera, WiFi, patience, and a drive to succeed.
You can make a nice side income selling clothes online so you can pay off your debt, pad your savings, or splurge on some luxuries.
You May Also Like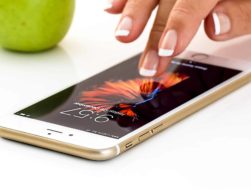 10 Best Shopping Apps for Epic Savings in 2020
Raise your hand if you love having the convenience of shopping on your mobile device? If that's you, these shopping apps are the perfect addition to your smartphone. Easily shop on the go while snagging the best price with every purchase.