G-Stock Studio | Shutterstock
Want to learn new ways to make
extra money

?

Join 1,000,000+ monthly readers in getting updates and cool freebies:
Our number one goal at DollarSprout is to help readers improve their financial lives, and we regularly partner with companies that share that same vision. Some of the links in this post may be from our partners. Here's how we make money.
More than 42 million Americans will be self-employed by 2020, a 280% increase from 2018.
According to FreshBooks' Self-Employment Report, people are making this move because they want more control over their careers. But, switching to self-employment often requires long hours as you build a strong portfolio. It simply takes time to develop a strong enough client base to leave your stable day job.
That said, finding self-employment jobs that match your skills can be easy if you know where to look. Use your background and interests to decide if you're ready to step away from corporate America.
1. Freelance Writing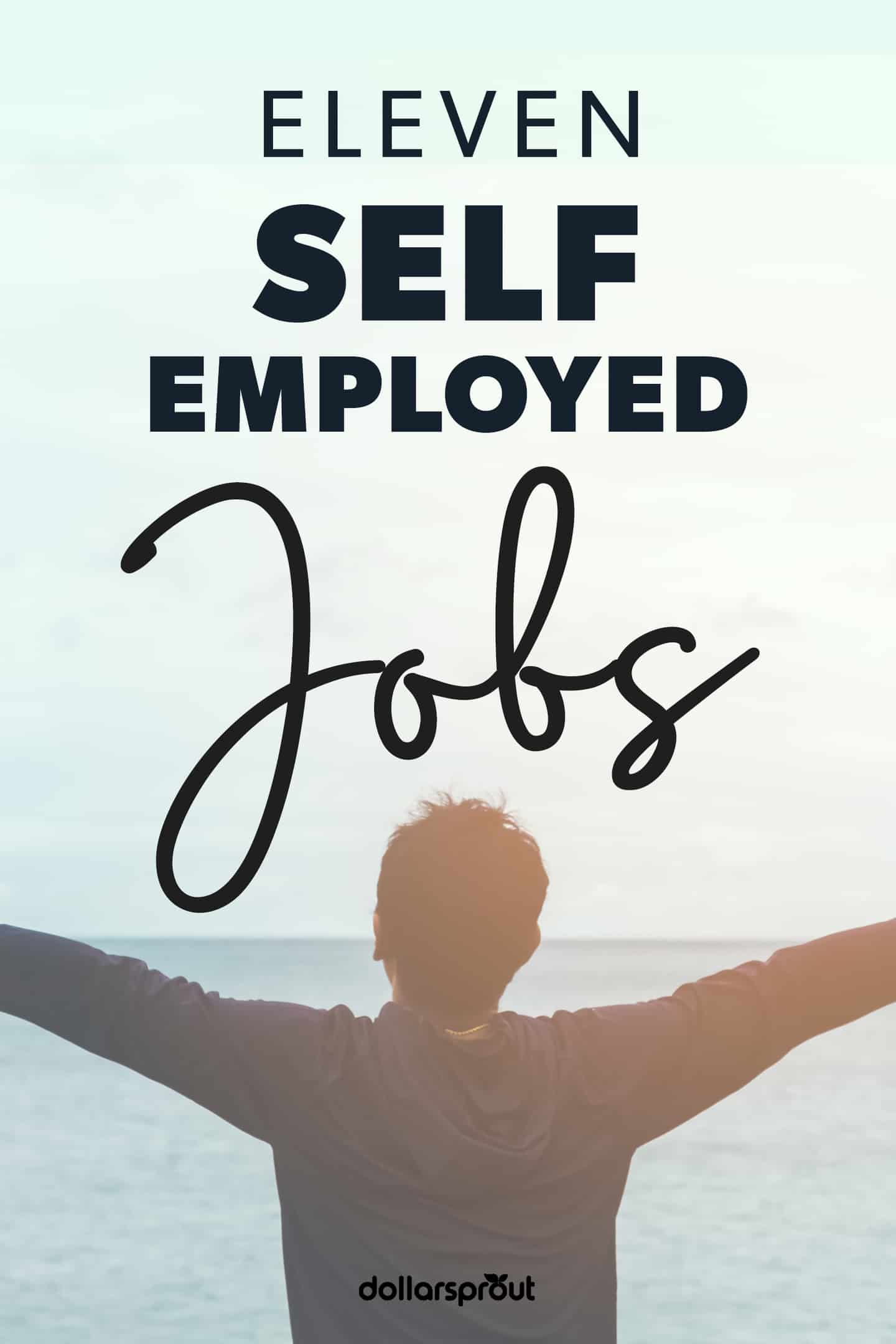 Freelance writers can cover topics from healthcare to finance to technology.
The best way to start is to choose a writing niche in your specific area of expertise and begin searching for and pitching potential clients.
If you're a lawyer, look for legal publications. If you have a nursing background, look for medical clients.
Your expertise will make it easier to charge a higher hourly rate and convince clients that you know what you're talking about.
Holly Johnson started freelance writing in 2011 hoping to replace her full-time job.
It took her just two years to earn a six-figure income. By 2018, her yearly income had reached $225,000.
Holly's online course, Earn More Writing, can help the newly self-employed find financial freedom through freelance writing.
2. Proofreading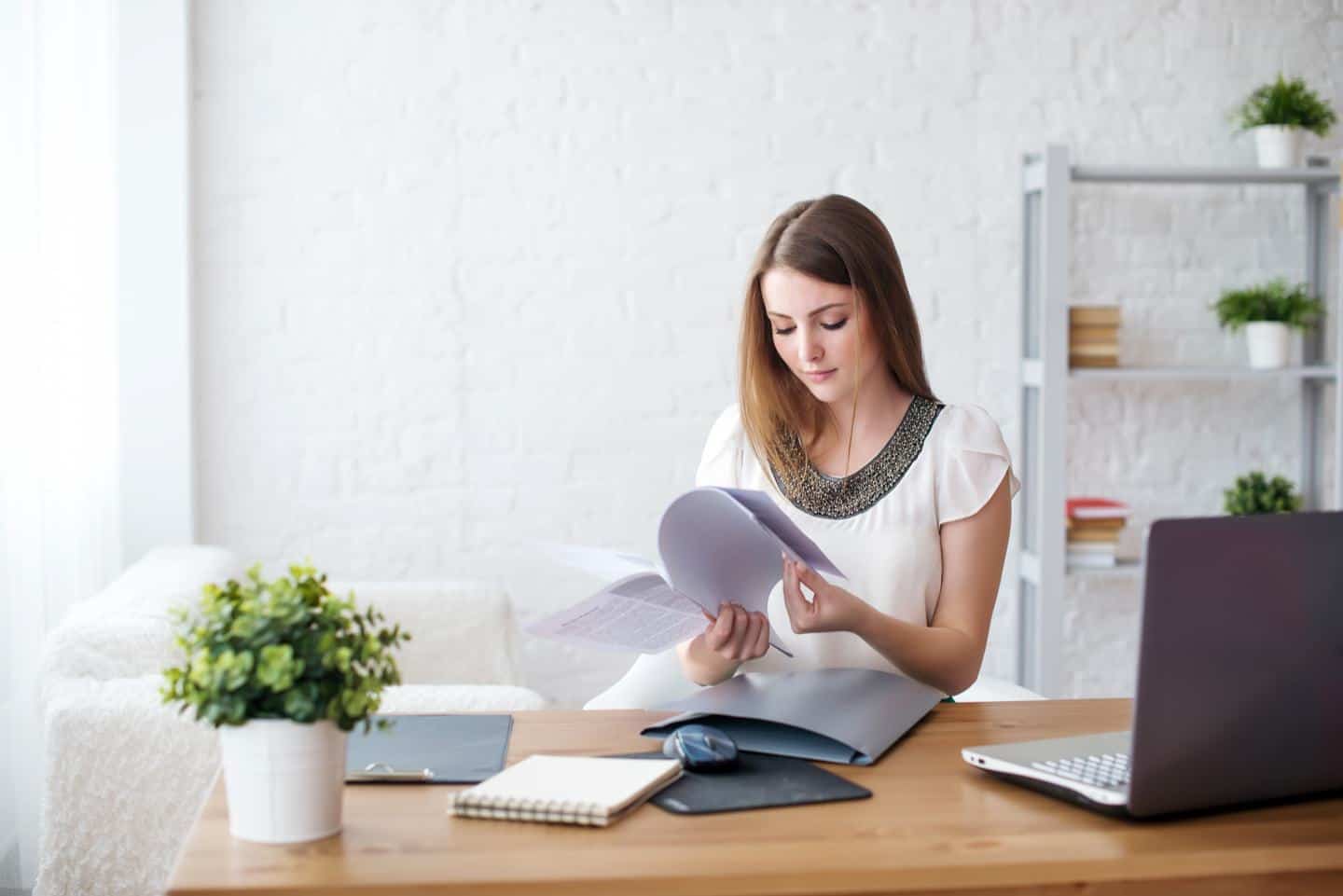 Put grammar skills to use by becoming a proofreader and correcting errors in court transcripts, books, articles, and other documents.
Caitlin Pyle discovered a growing need for proofreaders in the court-reporting niche, where reporters type word-for-word transcripts of court proceedings. There is an abundance of work available to those who can perfect transcripts by correcting grammar, punctuation, format errors, and other mistranslations.
The demand for proofreaders is steady, as Caitlin shows in her free 76-minute webinar.
3. Facebook Ads Consulting
Small businesses need someone to grow their income by harnessing the power of social media. People who enjoy scrolling through Facebook can turn that hobby into a lucrative job by becoming ad consultants.
Bobby Hoyt built a nearly passive stream of income setting up Facebook ads for local businesses. He charges between $1,000 and $2,000 per client, while only working a few hours each week.
Bobby has created his own FB Side Hustle Course to help others build an income managing Facebook ads for small businesses.
4. Blogging
Blogging isn't just an online personal journal. A blog can be a legitimate business that makes money through affiliate marketing, advertising, or selling original information products.
This won't create income overnight. You have to treat blogging like a startup business and understand that it will require upfront investments. Use a free platform like WordPress, coupled with a low-cost web host like HostGator, to start a blog for only $5.95 per month (use code BTOP42 for a 42% discount).
If you want a profitable blog, consider taking a course from blogging gurus Alex and Lauren. Their Launch Your Blog course tackles starting a profitable blog in one month or less. They successfully launched their second blog in fewer than 14 days and earned $103,468 their first year in business.
Want to see how we built a profitable blog?
In this FREE 7-day email course, you'll join 50,000+ other readers in:
Seeing the exact steps we took to earn our first $1,000 blogging (and beyond).
Starting your own blog (and learning how to write epic, money-making content).
5. Virtual Assisting
Becoming a virtual assistant requires basic computer knowledge and an internet connection. Countless businesses need help and can't afford to hire more employees to cover small tasks.
Virtual assistants can offer all kinds of services, like email writing and responding, editing, customer service, and social media management. Gina Horkey's free list of more than 150 VA services explains some of the skills you can offer as a VA.
6. Airbnb Hosting
Renting a house or a single room could be a lucrative way to start being self-employed. In fact, according to CNBC, one man from Waikiki made nearly $400,000 (in under 4 years) renting out his condo.
Better yet, getting started is easy. You can become a host with Airbnb without worrying about extensive legal leases and long-term commitments.
You can rent a space for a single night per week or for months at a time. Income is limited only by how much extra space you have.
Related: How to Make Money as an Airbnb Host
7. ESL Tutoring
Teaching English as a second language is a worthy endeavor that also pays well. VIPKID is an online company that connects English tutors from the U.S. and Canada with children in China ages 4-12.
As discussed in our VIPKID review, the job pays up to $22 per hour based on applicants' teaching experience and interview performance. VIPKID requires teachers to have an outgoing personality, a Bachelor's degree or one year of teaching experience, basic computer skills, and a reliable internet connection. There's an intense interview process before you get started.
8. Academic Tutoring
Tutors are needed in a variety of academic subjects, including math, chemistry, music, reading, science, and more. Self-employed private online tutors can set their own rates, hours, and topic boundaries.
Check with local schools and community colleges for tutoring opportunities or apply for an online position with Wyzant. Applicants must be 18 or older, have a valid Social Security Number, and live in the U.S.
9. Graphic Designing
Graphic designers create clean, beautiful visuals both online and in print, and specialize in website layouts and images, book covers, print flyers, and more.
This self-employment job requires an artistic background and unique talent. If you don't have Photoshop, you can also use cheap or free graphic creation tools like PicMonkey or Canva.
Ellen Lupton and Jennifer Cole Phillips' online course, Graphic Design Basics: Core Principles for Visual Design, provides basic skills and lessons for beginner graphic designers.
10. Web Design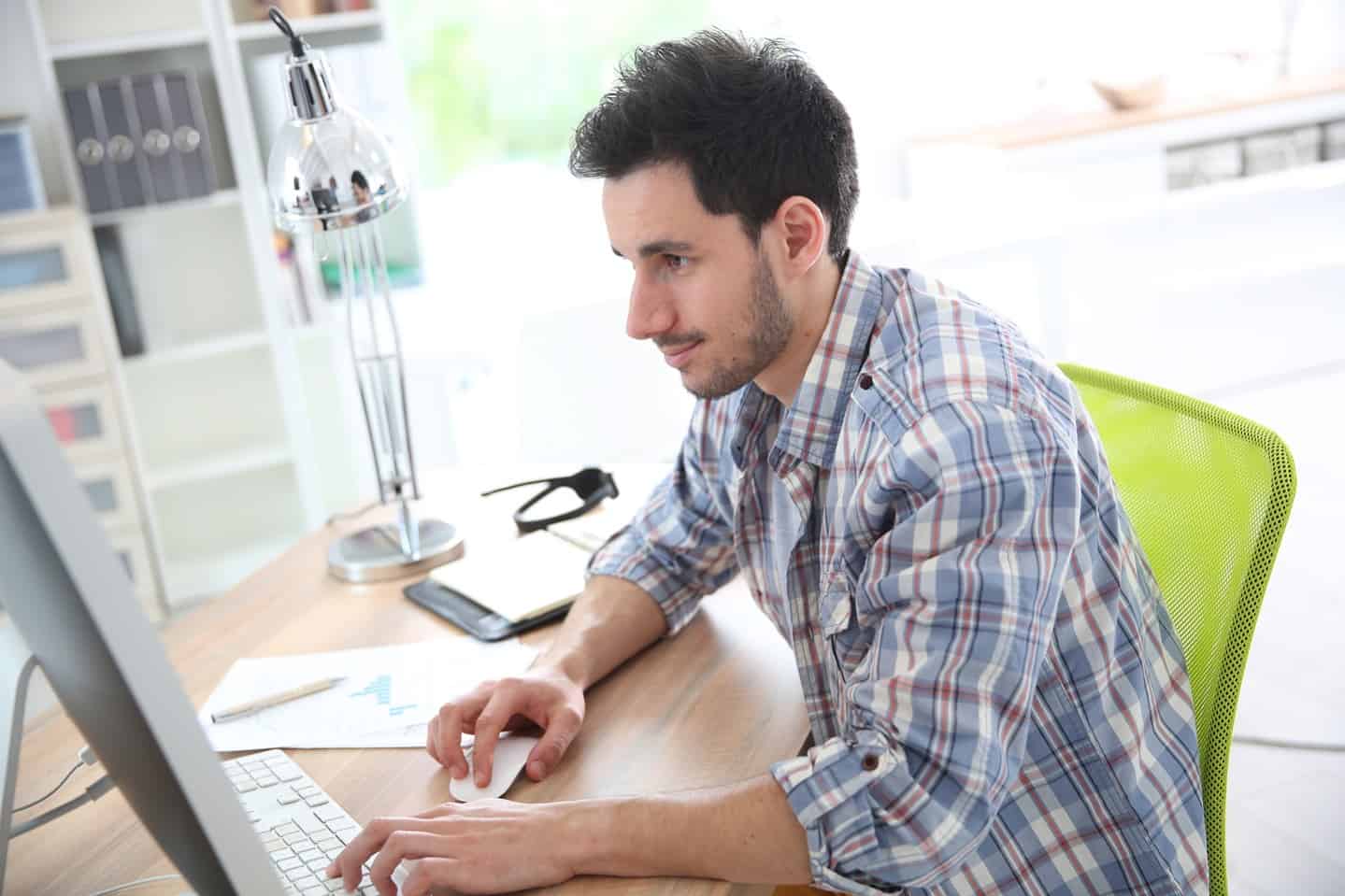 Web designers focus on creating beautiful online portals for businesses. There's never a shortage of web design work since businesses always need new sites or upgrades.
Becoming a web designer requires a reliable computer and some basic technical skills. Learn more by taking an online course like Web Design for Beginners: Real World Coding in HTML & CSS.
11. Driving for Uber
Driving for Uber can be a lucrative job, especially for those living in populated cities.
Uber Drivers must be at least 21 years old, drive a four-door, 2006 model or newer car, hold an in-state auto insurance policy, have had an in-state driver's license for more than a year, hold a valid Social Security Number, and have in-state plates with up-to-date registrations. They must also pass a background check and have a clean driving record.
12. Grocery Delivering
Enjoy shopping and know your way around the grocery aisles? Then consider delivering groceries for Instacart. Applicants can be self-employed independent contractors or work for the company part time. Instacart employees will receive retirement and commuter benefits.
To become an Instacart shopper, you must own your own car, be able to lift and carry heavy grocery bags, and pass a background check. Once you're accepted, create a schedule of open hours on the Instacart app to begin accepting requests.
13. E-commerce
Starting an e-commerce website will bring in money when a product is sold. Start with drop shipping, where buyers are connected directly with third-party sellers. If the website takes off, consider private-labeling products and processing inventory for a higher profit margin.
Shopify is a website platform that helps new e-commerce drop shippers get started. Join its free webinar that explains how to drop ship.
14. Flea Market Flipping
Purchase low-cost, used items at flea markets, garage sales, or rummage sales, and flip them for a profit. The less you pay for an item, the more profit you'll make. Search items' value on sites like eBay and Amazon before buying them. Many flea market vendors will negotiate their prices, providing more room for profit.
Flea market flippers should familiarize themselves with popular apps like Decluttr, which can give an instant valuation of used items. There are other apps for selling your things that can help with flipping items for a profit.
Rob and Melissa of Flea Market Flipper earn more than $130,000 per year flipping secondhand items online. They share how they built a successful flipping business in their online course, Flipper University.
15. Housekeeping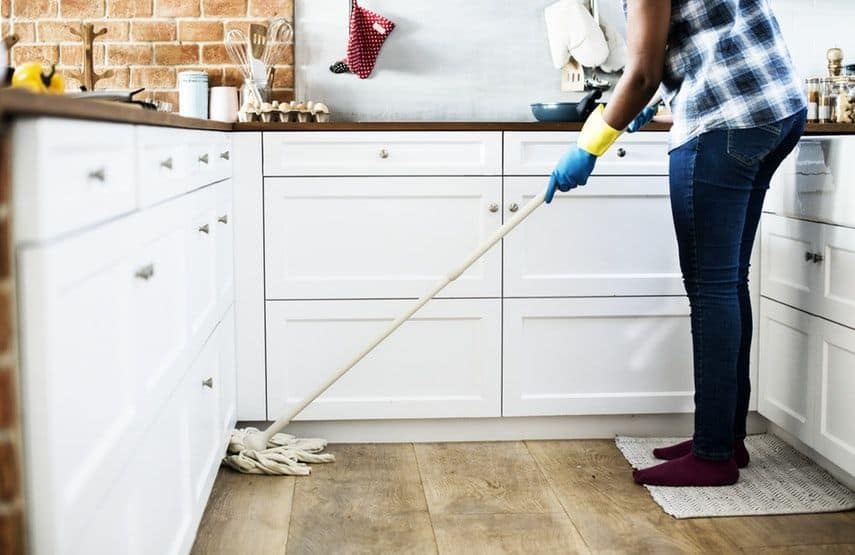 House cleaners can set their own hours with clients on a one-time or revolving basis. The best way to earn a full-time income in housekeeping is to pick up recurring cleaning jobs.
Find jobs by posting on local Facebook groups or create a professional profile on Care.com, a free platform that connects clients with housekeepers.
16. Nannying
One of the main requirements for nannies is that they love children. You can create a profile on Care.com. This reputable site matches parents with local nannies. Use it to post services for free, search for local jobs, and apply for positions ranging from two-hour babysitting sessions to all-day or overnight care.
17. Pet Sitting
Pet sitting provides animal lovers with flexible work and a steady income caring for other people's fur babies.
In addition to word-of-mouth references, find new clients by signing up for Rover, which matches pet owners with local sitters. Once you have a stable roster, you can raise your rates and offer other services, like drop-in dog walks.
18. Create Online Courses
While the initial creation of an online course might take a dozen hours, the final product can be sold over and over again, generating a passive source of income.
You don't need a college degree, but you do need an in-depth knowledge of the specific subject. Piece together video tutorials or written materials in an easy-to-follow chapter format to teach students how to do anything from playing the piano, starting a business, or knitting a sweater.
When the online course is ready, sell it on a platform like Udemy, which will promote it to a large audience of users looking for specific courses. You can also promote the course on your own site and social media channels.
19. Crafting
Become self-employed by selling crafty creations on Facebook or Etsy or create a website to list and sell the items.
Kevin Partner, the author of Your Craft Business: A Step by Step Guide, shares the strategies that help him run a successful candle-making website.
20. Website Testing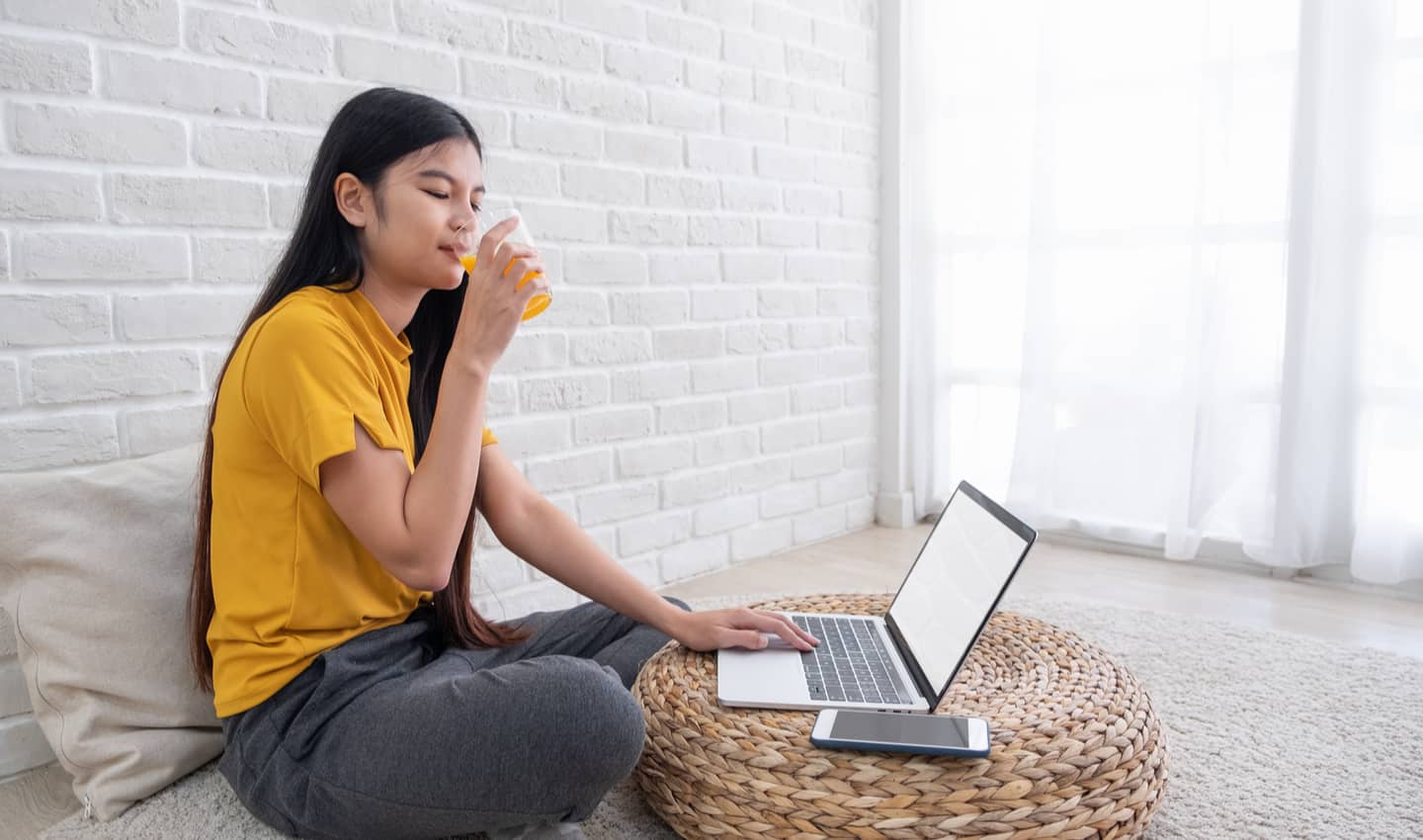 There are dozens of companies that pay you to test websites. They partner with online businesses to ensure their sites are functioning properly and offer jobs to individuals who agree to take a guided walk through their sites to locate potential issues. The findings are recorded during short screen-sharing sessions as a website tester talks through the report.
Find jobs like this through companies like UserTesting, which pays $10 via PayPal for each 20-minute test. UserTesting sends users to a specific website or app and gives them a list of tasks to complete. The users then report findings by talking aloud during the test.
21. Social Media Management
Many businesses don't have staff members who know how to manage their social media. If you're good at social media and can come up with clever captions quickly, you can work as a social media manager and help these businesses grow their online presence
Social media managers plan and schedule content, use social media analysis tools and reports, and help companies grow.
This job requires a reliable computer, a fast internet connection, and a place to promote your services. Start by building up personal social media accounts and networking in online groups where small business owners hang out. You can also contact your favorite local businesses and offer your services at a discount to build your portfolio.
22. Transcribing
Businesses hire transcribers to listen to audio recordings and type verbatim reports for their records. Transcription jobs are flexible and perfect for individuals who want to be self-employed while still working with reputable companies.
You'll need a computer, headphones, and a quiet space to work. Entry-level workers can find general jobs transcribing interviews, phone conversations, meetings, and audio podcasts. They can also get training for medical or legal audio transcription.
Janet Shaughnessy, owner of Zoom Transcription Services, created TranscribeAnywhere, an online course that teaches the basics of general, medical, or legal transcription and how to find clients.
23. Property Management
Offer property management services to local landlords who own properties like apartment buildings, mobile home parks, or other rentals. Many prefer to pay a property manager to collect rent payments and handle the general property upkeep.
Property managers handle matters both by phone and in person. This is an especially good side hustle if you're handy and can fix basic home repairs.
24. Photography
To become a professional photographer, build up a portfolio to share with potential clients. Offer family photo sessions, senior pictures, or full-day wedding packages to begin generating income.
If you're starting out, consider offering your services for a discount. Once you have more clients, you can increase your rates.
You'll need to have good cameras and lenses and editing software like Photoshop or GIMP. You can also get paid to take pictures by selling photos on websites like EyeEm or Foap.
25. Mystery Shopping
Mystery shoppers get paid to shop like normal customers and give feedback on their experiences. The retailers are unaware of the mystery shopping, making the tasks easy and inconspicuous.
Sign up for mystery shopping jobs with companies like Secret Shopper, Market Force and Beyond Hello. After completing the initial requirements, choose from a list of assignments in your area.
26. Amazon Arbitrage
Amazon arbitrage is the process of buying items locally at a low price and listing them on Amazon for a profit. You can use an app like Profit Bandit to find out whether or not an item is profitable before purchasing it.
You can also sell used items on websites like Decluttr for a quicker turnover. Use the site's instant valuation tool to see how much the company will pay for the item and immediately calculate profits.
27. eBook Writing
Write short novels or instruction manuals and self-publish them on Amazon. A single eBook could mean residual income for years. If you author multiple books and build up a reputation, you can create a steady income stream.
If you're a first-time publisher, consider taking a course like How to Self-Publish E-Books and Paperbacks, which guides authors through the entire publishing process.
28. Bookkeeping
Small businesses everywhere need help managing their books. You can find local gigs by working with area businesses or offer virtual bookkeeping services online.
Bookkeepers can offer multiple services, including an ongoing bookkeeping schedule or a one-time visit to advise businesses.
Join local Facebook groups to connect with local businesses or visit area companies to hand out business cards or flyers. Once you have a few clients, ask for referrals to grow your business.
29. Direct Sales Marketing
Direct selling requires an outgoing personality and a sizable network to succeed. A good way to begin is by starting a blog or social media page dedicated to the available products.
Companies like Mary Kay, Beachbody, and Avon allow consultants to sell products out of their homes. Most of these companies require in-person or online parties to get going.
Visit any direct seller website to learn how to get started. Most have an upfront cost of $100 or more so be aware of that when you sign up. Don't get roped into companies that require you to spend a significant amount upfront because you never know if you'll like it, or if you'll be able to sell your inventory and turn a profit.
30. Influencer Marketing
Influencer marketing is a growing trend across all social media channels. Influencers spend time researching and recommending products to their audiences. In exchange, they receive a commission on each sale they refer or earn a set rate.
To become an influencer, you first need to grow social media channels like Instagram, Facebook, Snapchat, and YouTube. Then reach out to brands and build up partnerships.
Influencers also receive non-monetary perks like free samples, paid or discount vacations, and discounts on popular brands.
Break Out of the Office and Into Self-Employment
Self-employed individuals can become proofreaders, freelance writers, nannies, property managers, and more.
One thing most self-employment jobs have in common is that they don't guarantee a set salary. You have to learn how to negotiate, be persistent, and build an impressive portfolio. But if you're ready for a fresh start, choose one of these self-employment ideas to begin building an income.
You May Also Like