Photo Credit © Shutterstock Images
Want to learn new ways to make
extra money

?

Join the family to get updates from us and tons of cool freebies:
Some of the links in this post may be from our sponsors. Policy Page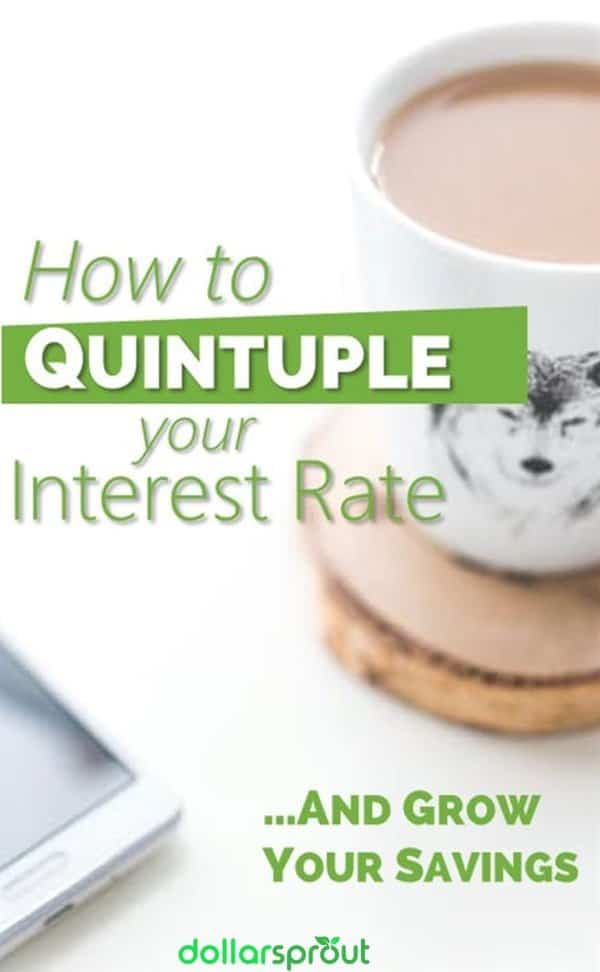 Having an emergency fund in a high yield savings account is a major key to solid financial health.
Without one, when disaster strikes, you're forced to rely on credit cards, family, or even dip into your retirement funds to cover expenses.
I read a really scary statistic the other day about how close some Americans are living to the edge of financial ruin.
And really not just some.
The vast majority:

SOTD: 62% of Americans have less than $1,000 in a savings account. 34% have $0 saved.
Click To Tweet
I don't even know how that's possible, but if this sounds like you, know that you're not the only one.
If you're struggling to put money away each month, you may benefit from avoiding these 5 common savings pitfalls.
1. The "That Will Never Happen to Me" Mindset
I think we all do this to some extent. The problem with this line of thinking though is that:
It will eventually happen to you.
When you have less than $1,000 in savings, it doesn't take much to financially derail you.
Example: Last week I walked into the ocean without thinking about the iPhone 6 that was in my pocket. That needed to be replaced.
The very next day I received a $633 hospital bill for a CT scan I had a few months back (which thankfully came back negative).
Just like that I was out over a thousand dollars.
Sure, you can argue that you wouldn't be foolish enough to go body surfing with your iPhone in your pocket. But that's not the point. Anything can come up.
You try to start your car in the morning but nothing happens. Your pet takes you on an emergency vet visit. You get the idea.
2. People Have Forgotten the Value of Budgeting
Let's face it, there aren't very many of us that like budgeting. We work hard for our money, and restricting our own use of what we've rightfully earned feels like a burden.
When something is uncomfortable, most of the time we just choose not to do that thing. It's human nature.
But without having a firm grasp on your monthly inflow and outflow, it's almost impossible consistently stash money into your savings. I've been there before so I'm speaking from experience (and it's a place you really don't want to be).
You absolutely need to have a budget.
Related: 6 Tricks that Will Make Sticking to Your Budget Infinitely Easier
3. Credit Cards Make it Easy Not to Save
They're also a financial death trap.
Credit card companies make a killing off naive spenders by luring them in with low monthly minimum payments and high credit limits. In return, you get an exorbitantly high interest rates and more debt.
It's easy to let your balance grow out of control, and having the money there and available to spend is too tempting for many people.
Bottom Line: Don't get into a habit of relying on credit cards to bail you out of financial emergencies. Eventually you'll get caught in a situation where you carry significant high interest debt and you begin to fall behind on your payments.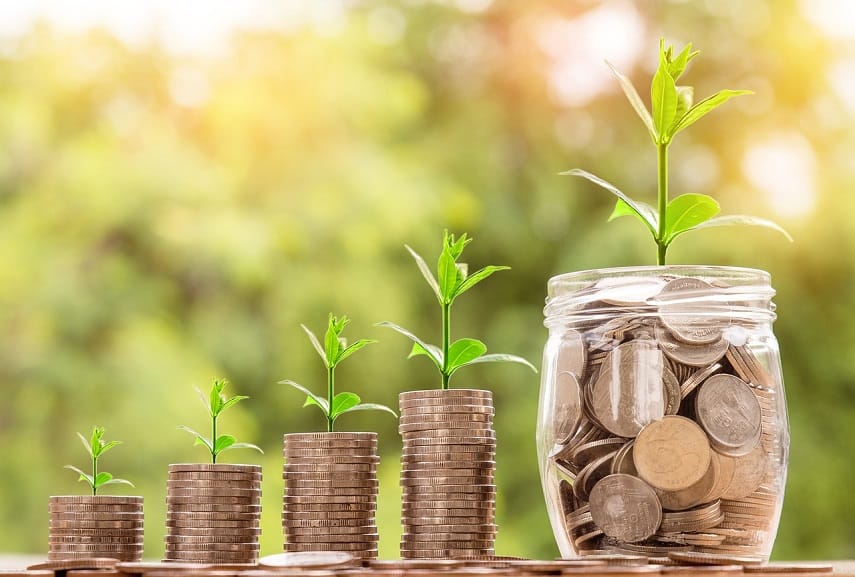 4. You Don't Have an Emergency Fund in a High Yield Savings Account
In the words of Dave Ramsey, an industry-leading personal finance expert:
An emergency fund is a buffer that helps you sleep soundly at night because it turns a crisis into an inconvenience.
Life happens to all of us, which is exactly why having a high yield savings account dedicated to holding your emergency fund is so crucial.
5. You Don't Have Enough in Your Emergency Fund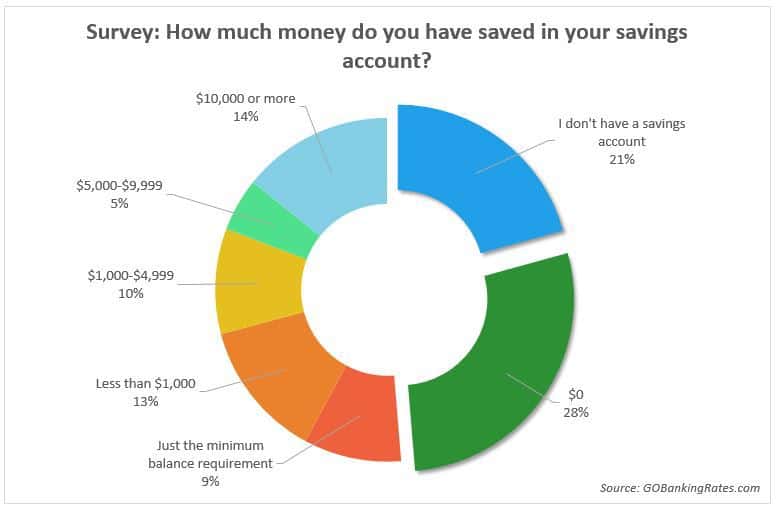 Most financial experts agree: you should aim to have at least 3-6 months of living expenses stocked away in a high yield savings account.
If you're the sole income earner for your family, or you have a variable commission-based income, I'd aim for the higher end of that range. That way, if you lose your income for whatever reason, you'll have more time to recover without stressing over how you're going to pay the bills and support your family.
How to Choose the Best High Interest Savings Account
The two big things to look for when choosing the best high yield savings account are the interest rate and the fees. From my research, Discover crushes the competition in both departments.
Discover pays its clients a very hearty interest rate that's roughly five times higher than the national average.
There are zero monthly fees and zero account opening fees.
They've also got 24/7 top-notch customer service and a mobile banking app, both of which are super convenient.
The only downside to Discover is that you need $500 to start. If you don't yet have that much to open an account with, don't worry. There are plenty of creative ways that you can make some extra money to get started.
A High Yield Savings Account Gives You Peace of Mind
Opening a high yield savings account is probably the most valuable return you can get on your money (more valuable than just the interest you'll earn).
There's no better time than now to put one in place.
Put yourself on a budget, get serious about paying off your debts, and start saving.
Once you aren't making debt payments any more each month, you'll be amazed at how much faster your savings will grow. You may even eventually decide that you want to start investing beyond your high yield savings account and have your money work even harder for you.
Related: 7 Best Short Term Investments for Growing Your Money
Like this article? Pin it!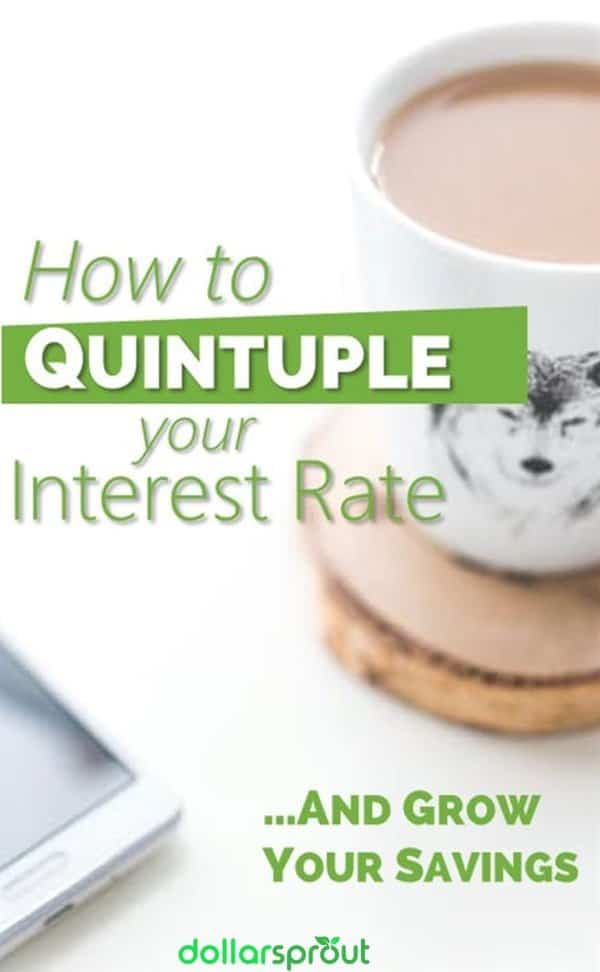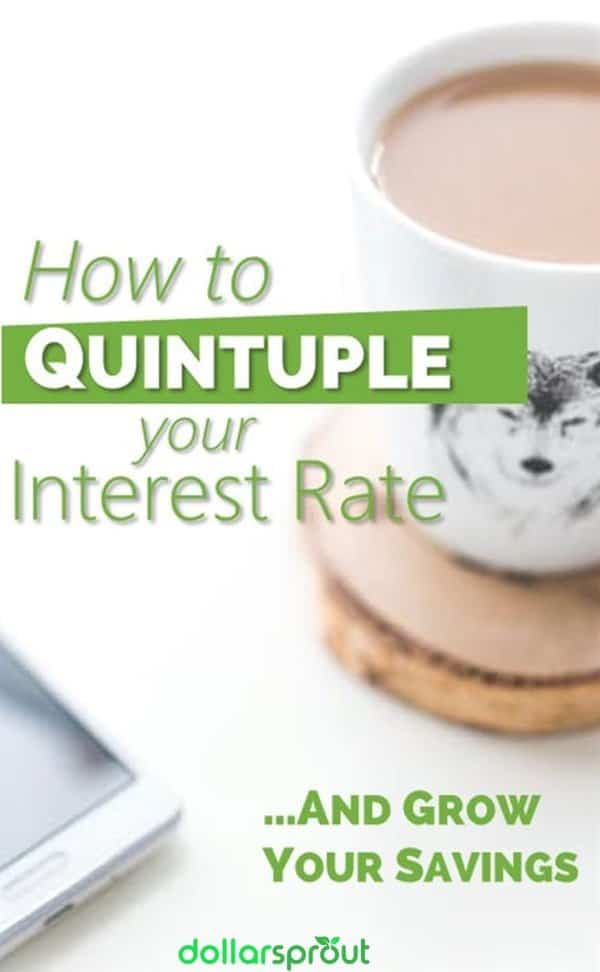 More Cool Stuff