SFIO CRACHO | Shutterstock
Want to learn new ways to make
extra money

?

Join 1,000,000+ monthly readers in getting updates and cool freebies:
Our number one goal at DollarSprout is to help readers improve their financial lives, and we regularly partner with companies that share that same vision. Some of the links in this post may be from our partners. Here's how we make money.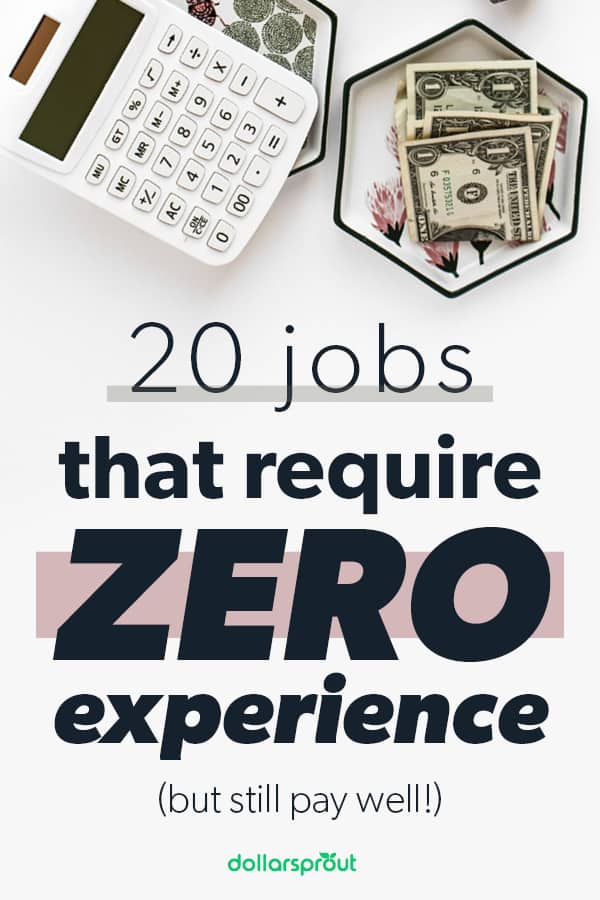 I started designing websites for clients despite having no experience.
In fact, my portfolio website was the first one that I built from scratch.
While my web designing venture didn't require any experience to start, it did take a lot of research and trial and error. But I put in the time and discovered that it was possible for me to learn how to design e-commerce stores with 10,000+ products. And pretty soon, I was making a decent income just from my own desire to learn and invest in a new skill.
It's possible for you to do this, too. Even if it's not web design, there are plenty of jobs that require no experience you can start as long as you're willing to invest in learning a new skill and work on new projects.
10 Online Jobs (No Experience Needed)
If you're interested in a job that requires no experience to get started, consider becoming a virtual assistant. You'll need to be able to learn quickly, be flexible, and step outside your comfort zone to get hired for these online jobs.
Product Testing and Reviewing
You can earn a side income testing and reviewing products from the comfort of your own home. Companies like Vindale Research and the National Consumer Panel pay consumers to review and complete questionnaires about physical products.
Depending on their current needs, product testing companies may only accept new recruits in a specific age range or demographic. You can get paid to test products from other companies, but be careful to research your options before giving them your personal information.
Related: 13 Best Places to Take Paid Online Surveys for Money
Proofreading
Proofreading doesn't require any special skills, but there are a few prerequisites that can help. Proofreading jobs are best for individuals with an eye for detail and an understanding of the basics of grammar, spelling, and punctuation.
Learning to proofread with no previous experience can be tricky. If this sounds like something you'd like to explore, research the skills needed online and teach yourself the basics, or take a free, 76-minute workshop to learn the fundamentals.
Caitlyn Pyle earned $43,000 per year proofreading part time, and outlines her strategies in her online course Proofread Anywhere. Starting a no-experience job in proofreading might be easier if you invest some time in learning the basics from someone who understands the job inside and out.
Transcribing
If you can listen to audio recordings and type what you hear word for word, then consider transcribing jobs. Learning to transcribe is simple if you stick to general recordings like job interviews, phone conferences, and business meetings. Completing medical and legal transcriptions, which have more complex audio clips, will require some knowledge of medical or legal terminology.
You can work in medical and legal transcription with no previous experience, but it's a good idea to take an online course like Janet Shaughnessy's Transcribe Anywhere. If you're not ready to take that step, and simply need to know the basics of general transcription, Janet also offers a free mini course called Transcription Foundations.
General transcription has the same basic requirements as medical and legal transcription, but without the complicated medical terms and legal jargon.
Tutoring
While tutoring itself doesn't require previous experience, it is important to choose a subject that you understand well. For instance, if you work as an accountant, you could tutor students in math.
Companies like Wyzant connect tutors with students both online and locally to teach topics ranging from science to history to writing. Wyzant's long list of subjects to tutor provides ample opportunity for new applicants to find online tutoring jobs.
If you have a bachelor's degree and some experience with children, consider applying to VIPKID as an English tutor. VIPKID provides its teachers with step-by-step lesson plans and connects tutors with Chinese students. The company pays tutors up to $22 per hour, which is a good starting point.
If you don't want to work for a tutoring company, you can also work as a private, independent tutor, and advertise your services on social media, at local libraries or schools, or even hang flyers at local businesses.
Freelance Writing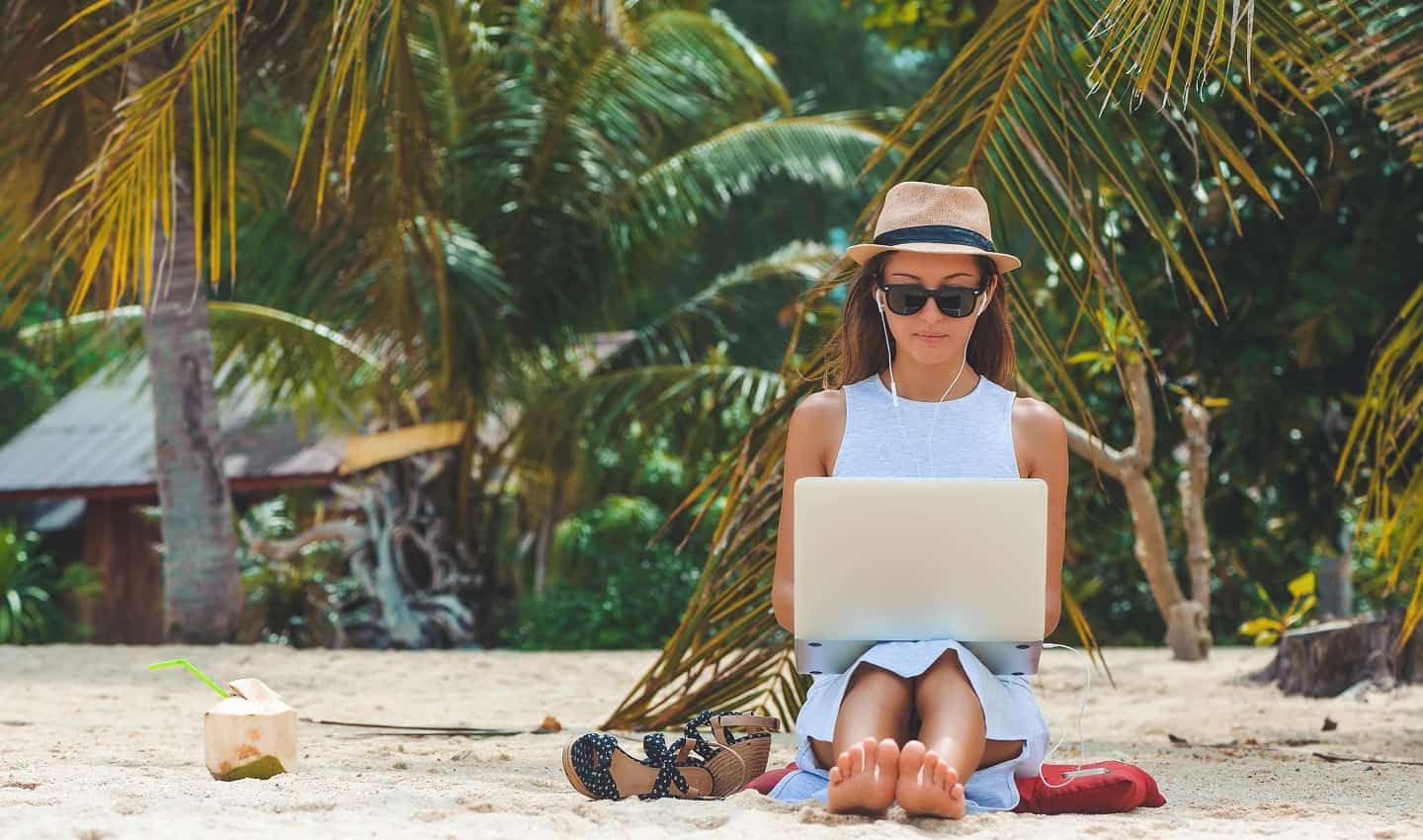 There's no shortage of topics to write about or places to write for. That's why freelance writing is a top job choice for even people with no writing experience. Companies, websites, and other outlets are always looking for writers to create content on topics ranging from home organization to personal finance to travel. If you have some expertise, or can research a subject, this is a great option for you to pursue.
Freelance writing requires basic grammar and writing skills if you hope to earn a decent income. You can charge anywhere from $.05 to $1.50+ per word, depending on the quality of your writing and the subjects you cover.
If you need some topic ideas, check out Gina Horkey's list of 200+ writing niches. Gina replaced her full-time income within six months of picking up freelance writing jobs. It doesn't take prior experience to write good content for clients, but it does require hard work and dedication to succeed.
Facebook Ad Managing
Only six million of the 60 million active businesses on Facebook pay to advertise on the platform. It's likely that more businesses would advertise if they knew how to do so, and knew how it could increase their revenue. Enter Facebook ad management jobs.
Working with Facebook ads is simple if you're already comfortable with the platform. Bobby Hoyt learned that he could set up ads for companies and maintain them for a passive income. He created the FB Side Hustle Course to share his strategies that help him earn between $1,000 and $2,000 per client each month.
If you're Facebook savvy and can quickly pick up on how to create ads, this is a great option for you to pursue. In fact, you might be able to acquire enough clients to replace your full-time job.
Dropshipping
You can purchase almost anything online, which means that you can sell anything, too. With dropshipping, it is possible to sell products online without ever even handling the items.
Set up your e-commerce store on a platform like Shopify and list items to sell. After a customer places an order, your dropshipping company sends the product directly to them. There's no need for you to keep or manage any inventory, making selling online even easier.
Dropshipping can lead to a steady, passive income when you use the right tools and sell products that are in high demand. You can sell sunglasses, shoes, clothes, toys, and more on your store. It takes a lot of time upfront to set up a dropshipping store, but once you've created it, you can spend more time networking and marketing your website to gain more customers.
Virtual Assisting
Not all businesses have the budget to hire a new employee every time they have more work to delegate. But now, thanks to virtual assistants, companies can stay within their budget while still making progress on new projects.
Virtual assistant jobs generally require no experience, and you don't need to have prior knowledge of a company's entire business model to work as a virtual assistant. You can offer online services ranging from social media management to online customer support to blog management or graphic design.
Working as a virtual assistant offers flexible hours and pay can range anywhere from $10-$25+ per hour, depending on how many hours you work and what task you perform. If you're interested in pursuing this work, Gina Horkey lists more than 150 virtual assistant service ideas to help you get started. You can learn something new or choose a path that lines up with your current interests and skills.
Web Designing
Every existing website started with a designer. Fortunately, there are user-friendly platforms with drop-and-drag tools that make designing websites easy. Despite that, many businesses still don't have a website or have one that badly needs a facelift. That's where you can come in, even if you have no experience designing websites.
The best way to establish your designing abilities is to build your own beautiful web design business site. Ask friends and family if you can design sites for them as well. This will help you build a portfolio of work, and every time you design a new site, add it to the portfolio section of your own website. This will enable potential customers to see the quality of your work.
Free templates on platforms like WordPress.org make designing a breeze. You'll need to set up a host for your site using a company like HostGator, which provides quality services at minimal cost.
Graphic Designing
Similar to web design, graphic design leaves a lot of room for creativity. You can design graphics for websites like Pinterest, create website homepage banners with text overlay, or create custom T-shirts or business flyers for local businesses. While graphic design doesn't require previous experience, you'll need to have artistic abilities and a good eye for design.
If you're interested in getting started in graphic design, sign up for a free course on Skillshare to learn Graphic Design Basics. This class could help you decide whether or not to pursue a career in graphic design.
9 Companies Hiring for Full- or Part-Time No Experience Jobs (Near Me)
Working online isn't for everyone. There are plenty of part- and full-time local, no experience jobs you can apply for online.
Instacart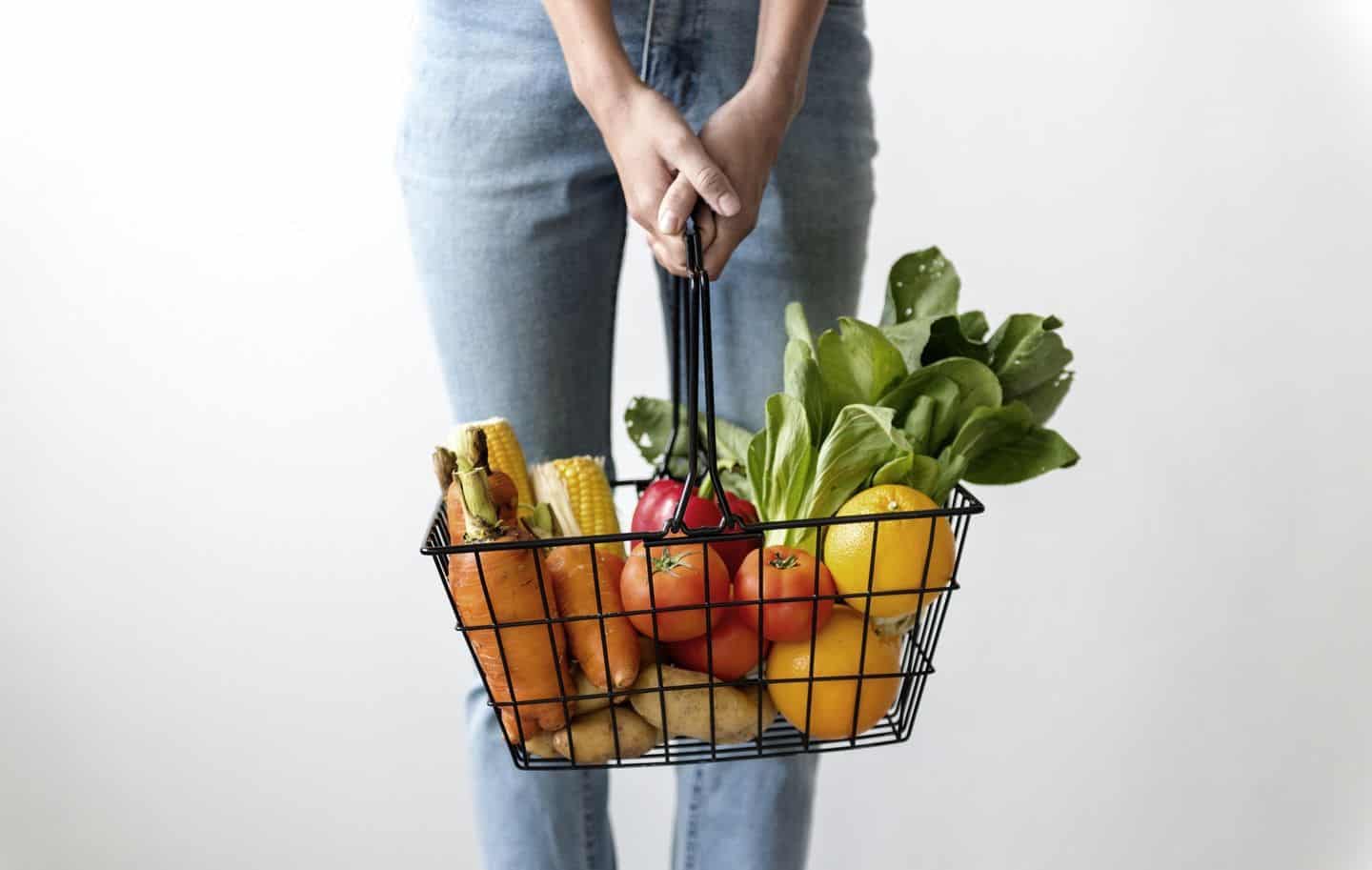 Instacart hires people to shop for and deliver groceries to local customers. The user-friendly app connects Instacart shoppers with people who need those delivery services.
Apply for a position as a part-time employee, or work for the company as an independent contractor. Employees receive commuter and retirement benefits, and do in-store shopping only.
You can become an Instacart Shopper with no prior experience, but you will need to pass a background check and be able to lift and carry groceries. If you prefer to work as an independent contractor, you'll also need access to your own car. Pay varies between $10 and $15 per hour based on location and order size. You can also score some tips as a full-service shopper.
Postmates
Local delivery service Postmates connects couriers with customers who want groceries or prepared restaurant food and drinks delivered to them. The company currently hires independent contractors who are at least 18 years old, own a smartphone (to access the Postmates Fleet app), and can pass a background check.
If you don't have a car, you can deliver via bike, scooter, or on foot.
Becoming a Postmates driver is a no experience job that pays between $10 and 20 per hour, depending on how much you earn in tips. Your income also depends on how far you choose to deliver, your location, time of day, and the order size. If your schedule allows, you can pick up deliveries throughout the day, in the evenings, or just on weekends.
Airbnb
You can become an Airbnb Host without having any rental experience. The only requirements are that you have at least one room to rent out, and have no HOA rules or local laws that prevent you from getting started.
You can rent an entire house or a single room as an Airbnb host. How much you charge will depend on your location, property quality, and local competition. Check other listings in your area to keep your prices competitive, and find out what amenities others offer.
Make sure you're descriptive, thorough, and take great pictures showcasing your listing to entice renters. And, when they're staying at your property, make sure it's clean, stocked with necessities, and that you're available to answer questions or address problems. The better your customer service, the better your customer reviews. And that means more renters (and more income).
Rover
Rover is a company that connects pet owners with local pet sitters and dog walkers to help care for their pets when they're at work or go on vacation.  If you love animals, or want a pet but can't have one, this is a great option for you. Sign up with  Rover for free to post your services and start making money pet sitting and dog walking.
You don't need to have experience with animals to start working for Rover, but if you have your own pet or often visit family and friends who own pets, share that on your Rover profile to put potential customers at ease. If you offer the option for boarding pets,  you'll want to have toys, a crate, a fenced-in yard, and an extra leash to start.
The more prepared you are for housing pets, the better your chances of being chosen.
Flea Market Flipping
You can make money online by selling items from local flea markets, yard sales, and thrift stores at a profit. You don't need any special skills to get started, but it does help to research items on your smartphone while shopping. That way you'll know whether you can make a profit on an item before you purchase it.
Rob and Melissa from Flea Market Flipper perfected this strategy and share their tips in their online course, Flipper University. Together, they spend time scouting local flea markets and earn about $133,000 per year from their efforts. Use this same method to build your own business, or treat it as a side hustle.
Nannying
While it's a good idea to have spent some time with children before becoming a nanny, it doesn't have to be professional experience. You can use time spent with younger siblings and cousins, or previous babysitting jobs, to back up your child-handling skills.
Sign up for a free account on Care.com or Sitter City, or share your services in local Facebook groups. Word-of-mouth references also put parents at ease when choosing hired help for their kids. Nannies can charge $16 per hour on average, but this can range based on your location and certifications like CPR and First Aid.
Housekeeping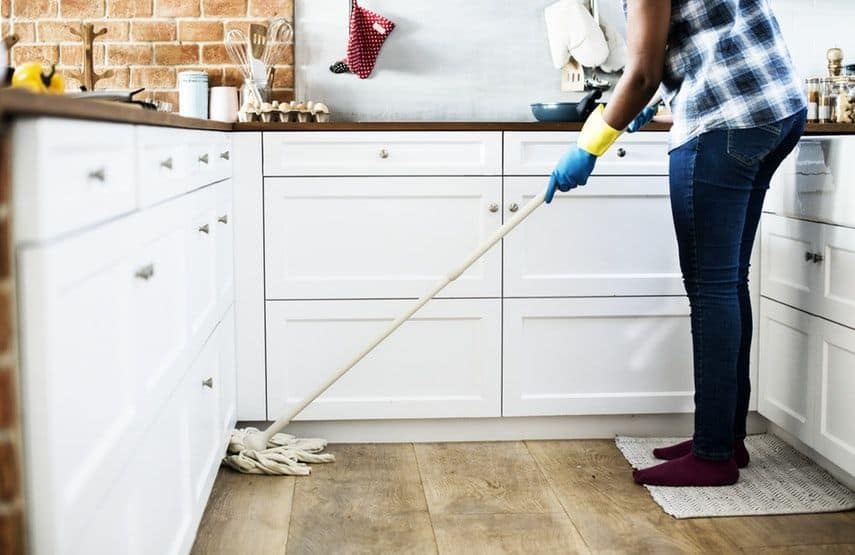 Cleaning nearby homes could provide a stable income when you build a client base. And the only experience you'll need is simply cleaning your own home!
Care.com connects housekeepers with those who need cleaning services. To attract your first clients, you can provide before and after pictures of areas in your own home that you've transformed. As you gain more clients, ask if they would allow you to capture progress pictures to add to your portfolio.
You can also start your own housecleaning business in your neighborhood or town by offering to clean the homes (or businesses) of friends and family. Do a good job, offer fair but competitive rates, and word-of-mouth advertising is all you'll need to grow your business!
Mystery Shopping
Learning how to become a mystery shopper is easy. The goal is to sign up with legitimate mystery shopper companies and follow the instructions for each unique assignment. And the assignments do vary! For instance, you might be asked one day to visit your local Trader Joe's to purchase ketchup and the next to visit  Macy's to peruse the perfumes. Some tasks will require you to make a purchase while others may not.
After you complete an assignment, you'll need to fill out a questionnaire and rate your experience. If you enjoy the concept of a mystery shopping job, you can sign up for free accounts with companies like Secret Shopper or Intellishop.
Make sure to avoid scammers asking for bank account information or offering to send large checks.. A legitimate mystery shopping company will not ask you to pay them upfront while promising to reimburse you with a check.
Task Rabbit
You can find plenty of jobs that require no experience listed on TaskRabbit, a site that allows you to post your local services or search existing requests from others.
On TaskRabbit, you can find jobs ranging from handyman services to cleaning services to assembling furniture out of a box. The platform allows you to set your own rates and hours. You may be able to find part- or full time work, depending on your area.
No Experience Jobs Still Require that You Learn New Skills
You don't need a bachelor's degree or have a specific skill set to apply for no experience jobs. But you will need to invest time and effort into learning any new skills if you want to maximize your earnings.
Whether you're interested in designing websites, transcribing audio to text, or delivering food locally, you can learn and grow your skills as you go. Start researching no experience jobs that fit your current skills or interests to get a head start.
And if you take the time to do that, you'll eventually be able to charge competitive prices for your work and earn enough to supplement or even replace your full-time income.
You May Also Like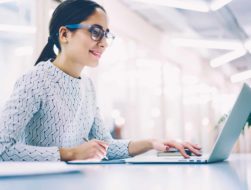 25 Online Jobs That are Legitimate, Easy, and Flexible
Online jobs are amazing. They allow you to work from anywhere at any time while earning a livable wage (from $10 to $100+/hr). Here are 25 online jobs that are flexible and pay more per hour than your average 9-to-5 office job.