Photo Credit: Pexels.com
Want to learn new ways to make
extra money

?

Join 1,000,000+ monthly readers in getting updates and cool freebies:
Our number one goal at DollarSprout is to help readers improve their financial lives, and we regularly partner with companies that share that same vision. Some of the links in this post may be from our partners. Here's how we make money.
If you've ever dieted before, you might have asked yourself Why aren't there any meals under 500 calories that are healthy and delicious?
Eating healthy is easy enough. That is, until you've had chicken and rice for the umpteenth time this week and the chocolate ice cream tucked away in the freezer is calling your name. Before you go ham on the ice cream, wait just a minute. I've been where you're at, and there is a better way.
Delicious Meals Under 500 Calories
Instead of demolishing all your hard work in a matter of minutes, let me share with you these 10 tasty meals under 500 calories that are complete game changers. You might even enjoy these meals so much you'll forget that you're eating healthy!
See Also: How to Lose Weight and Meal Prep for Under $50 Per Week
1. Spiralized Zucchini Casserole with Red Peppers, Spinach, and Artichokes (low carb)

This scrumptious casserole is perfect for any time of the day. Whether you fancy it for breakfast, lunch, or dinner, the flavor won't disappoint and the powerful protein punch will keep you full for hours. Find this tasty goodness at Food Faith Fitness.
2. Roasted Poblano Chicken Burritos
Who doesn't love when Mexican food is on the menu for dinner?! These Roasted Poblano Chicken Burritos will hit the spot for any Mexican food craving you may be having. They can be thrown together in minutes and with 403 calories and 22g of protein per burrito, they're a real winner. Check it out at Isabel Eats.
3. Sriracha Almond Crusted Pork Chops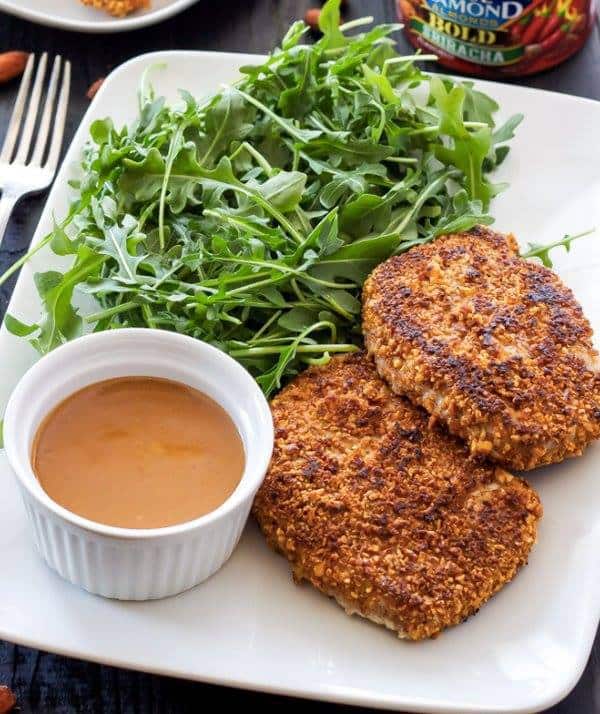 Recipe Runner is responsible for this drool-worthy dish. Anything with sriracha and a delicious crusting and I'm in. These Sriracha Almond Crusted Pork Chops are certainly no exception. And did I mention there's a spicy honey mustard dipping sauce?
4. Chickpea Cucumber Mini Pita Pizzas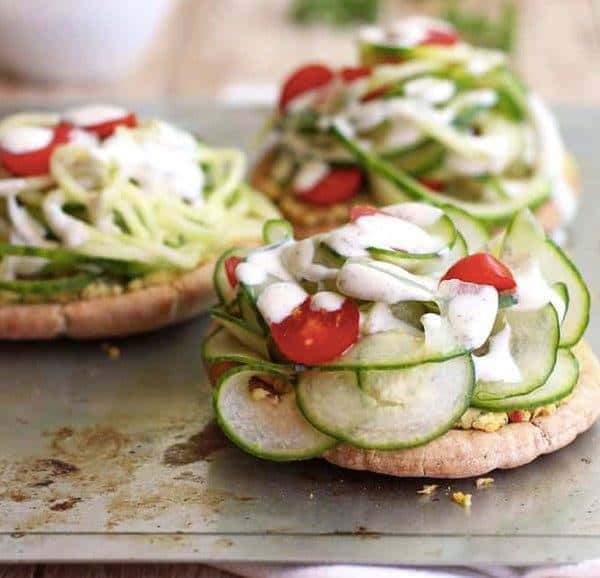 First off, these little mini pizzas are adorable. Second, the creamy sauce, filling beans, chickpeas, and delicious pita crust is bound to win over even the pickiest of eaters. But best of all, you get TWO per serving for just 461 calories. WINNING. Thanks, Toaster Oven Love!
5. Mason Jar Zucchini Lasagna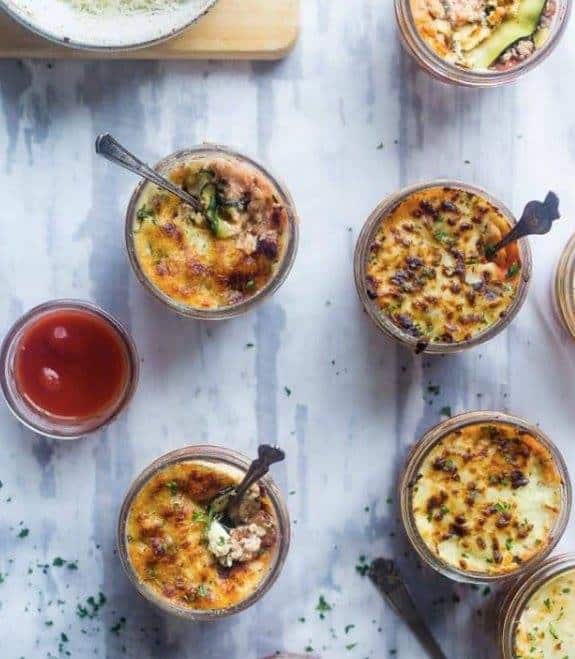 Okay, a portable mason jar lasagna? Get out. And even better, these little delights clock in at only 250 calories and 30 grams of protein. Food Faith Fitness has done it again!
6. Spinach And Artichoke Mac And Cheese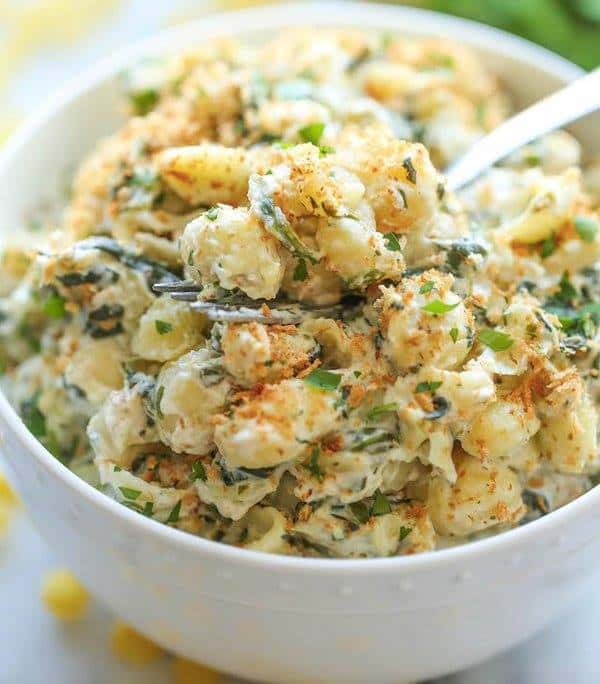 Who said you can't have pasta when being calorie conscious? Chungah over at Damn Delicious says you CAN, and for that, she is my new hero.
Plus it's always a good idea to add veggies to a pasta dish to give it an extra bit of that health factor. This Spinach and Artichoke Mac and Cheese is not only waist-friendly, veggie-friendly, and absolutely mouth-watering, it also has only 369 calories per serving. So there's that.
7. Carne Asada Bowls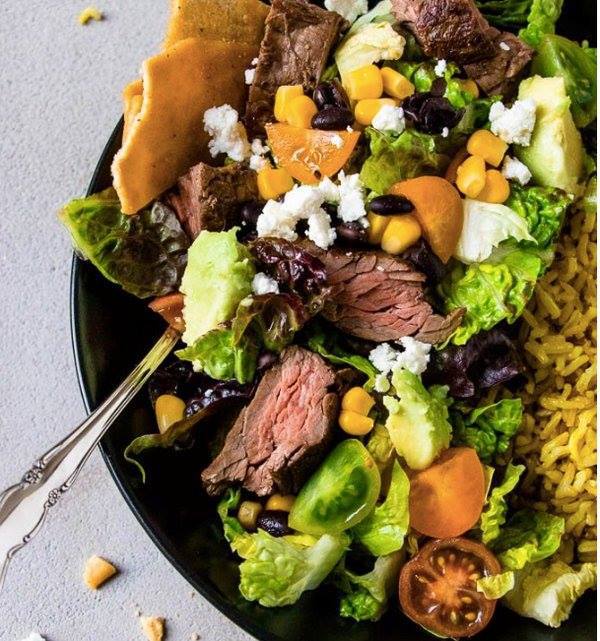 Bowls are the best, and this one from Salted Mint takes the cake steak. You take a bunch of your favorite, tasty ingredients and mix them up into a delicious mash-up of perfection. Steak? Yes, please. Avocado? Of course. Rice? Duh, wouldn't be a bowl without it!
8. Vegan Fajita Pizza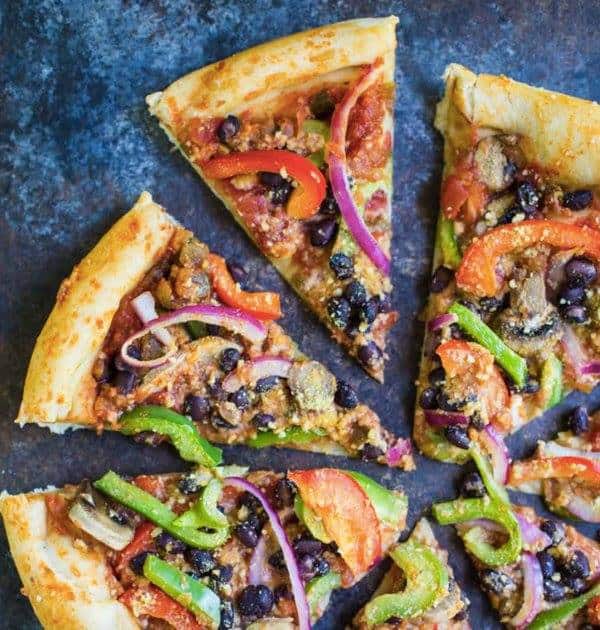 You didn't think I was going to give you this roundup and leave out my vegan friends, did you? And besides, you can't share food recipes and not share pizza. That's just not cool. This vegan pizza from B. Britnell is made with vegan parmesan cheese, salsa, and an array of delicious and beautifully colored veggies.
9. Sausage and Kale Soup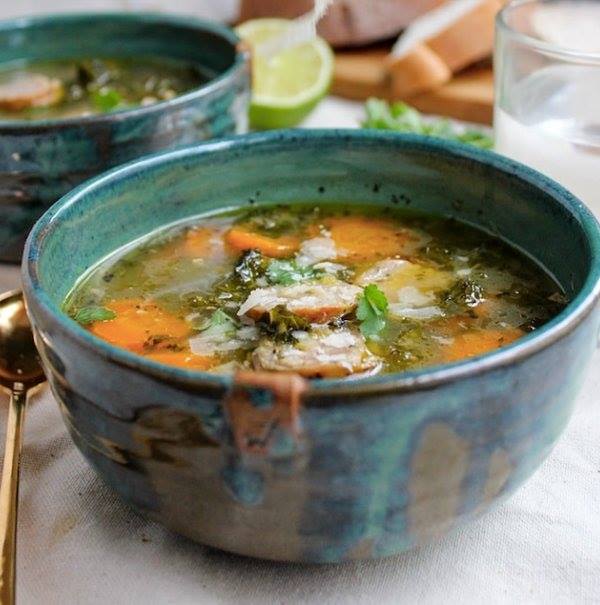 Where my hearty soup lovers at? A Saucy Kitchen has the perfect dish for us! This is the best kind of meal to go with a cozy warm sweater on a cold winter night. This recipe is a cinch to whip up, perfect for any night you don't want to spend hours in the kitchen.
10. Cauliflower Casserole with Thai Peanut Chicken

Okay before you decide you're not going to like this meal because of the cauliflower, you MUST give it a try! The Thai peanut flavor takes center stage in this recipe and with only 220 calories, it's the perfect comfort food recipe that won't wreck your calorie bank for the day. We love you and all your delicious dishes, Food Faith Fitness.
See? Meals under 500 calories can be tasty, too!
I hope you've now found several more dishes that can take the place of your mundane chicken and rice but will be just as healthy, if not more so!
Remember friends, healthy eating does NOT have to mean boring, bland, or repetitive. There are SO many great options out there! You just have to be a little adventurous.
What are your favorite healthy meals under 500 calories?
More Cool Stuff