Pexels | Creative Commons
Want to learn new ways to make
extra money

?

Join the family to get updates from us and tons of cool freebies:
Our number one goal at DollarSprout is to help readers improve their financial lives, and we regularly partner with companies that share that same vision. Some of the links in this post may be from our partners. Here's how we make money.
It's never been easier to make money traveling than in the ever-connected world we live in today.
Virtually anyone can visit any country they'd like without having to save a bunch of money — you can just travel the world and get paid on-the-go!
Travel The World And Get Paid
Earning money while you travel allows you the option to spend months or years at a time living abroad in another country without having to put your career on hold.
Traveling and living abroad involves so much more than visiting "must-see" tourist spots. The experience of living and working abroad will leave you with a new-found sense of independence and an appreciation for other cultures.
When you travel and stay in a city for a longer duration of time, you'll get to make friends with the locals, discover the hottest spots that most tourists never experience, and see firsthand how people live on the other side of the world.
See also: 7 Ridiculously Easy Ways to Earn Extra Money at Home
4 Amazing Ways to Make Money Traveling The World
With the help of the Internet, the sky is the limit when it comes to how you can make money traveling.
These are the jobs that have allowed me to travel to and live on 5 continents all around the world.
1. Live like a local as an English-speaking au pair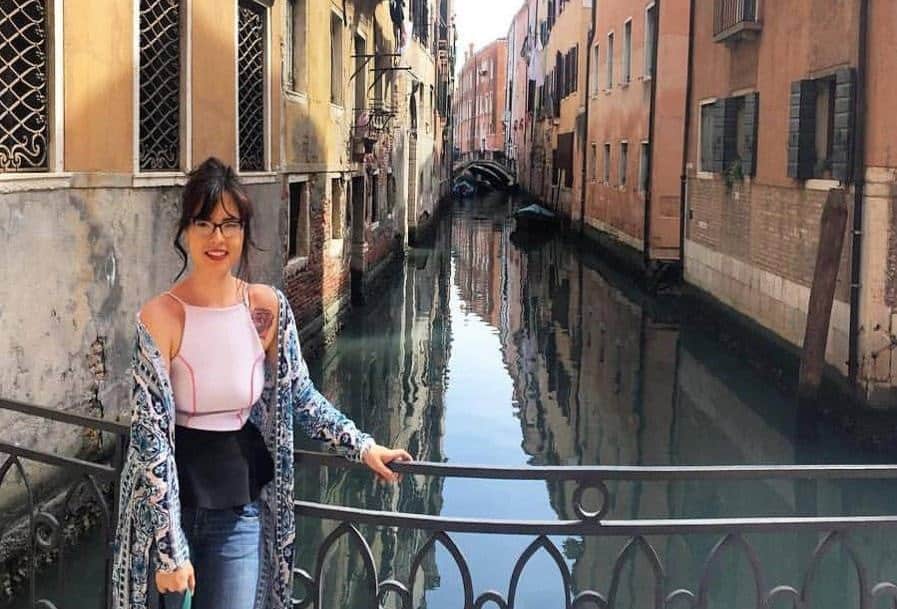 An au pair is essentially a live-in nanny that speaks their native language to the child/children in a household abroad.
For example, a family in Italy might want their son to speak English with someone who is native to an English-speaking country. You'll generally spend around 2-5 hours a day with the child.
To make things more fun, you will play games, read books, or cook — all while speaking English.
As an au pair, several expenses are paid for. Depending on the contract with the family, covered expenses could include housing, food, a cell phone, bus tickets, and use of a family vehicle.
(Note that this varies from family to family.)
I lived in Bologna, Italy as an au pair and created life-long friendships with the people I met. At the end of my au pair journey, I even lived with a few new Italian friends for a couple of weeks.
2. Travel the world by doing good deeds
The first time I decided to leave the country was for a 2-month-long trip to Peru by myself. I went as a volunteer and spent my time at a special needs orphanage for several hours each day.
I want to note that not all volunteer opportunities are the same, and there are plenty of volunteering companies that have more of a negative impact than a positive one in the communities they're meant to help.
Volunteering can take away jobs from people and do other kinds of harm. Do your research and find a volunteering program that does more good than bad.
An easy way to find volunteering opportunities is through WorkAway or WWOOF.
WorkAway is an incredibly user-friendly site that will let you look through thousands of volunteer opportunities all over the world. WWOOF is great for volunteers who want to work on organic farms and spread the message of healthy and sustainable agriculture.
3. Make money traveling by teaching English as a second language
Teaching English as a second language is an incredibly rewarding experience.
English teachers are desired all throughout the world. However, requirements vary from country to country.
In countries in Europe and Asia, most schools will require that you have both a bachelor's degree and a TEFL (Teaching English as a Foreign Language) certificate. However, in South America and Southeastern Asia schools, you do not need a bachelor's degree.
To become an English teacher, you will want to get a TEFL certificate. You can get your certificate online or in person. I received my TEFL certificate through an academy based in Chicago, Illinois.
English teachers will generally have a few expenses paid for. These depend on the contract but generally include housing, utilities, cell phone, flights back home once the contract is completed, and food.
English teachers in countries such as South Korea, China, and Japan get paid quite generously, which is why you often see college graduates heading to these countries for a post-grad gap year.
Teachers can expect to take home an average of $24,000 a year in South Korea, and since almost all of the bills are paid for, they can pay back their student loans quite aggressively if they want to.
See also: 25 Online Jobs That are Legitimate, Easy, and Flexible
4. Sleep on a stranger's couch (odd jobs while traveling)
Sleeping on a stranger's couch is one of those odd jobs while traveling that simply helps you save expenses while on the road. (It sounds sketchier than it is, I promise.)
Though this isn't necessarily a job, couch surfing is one of my favorite ways to travel for free.
Couchsurfing is a website that connects hosts and travelers who are looking for a couch to crash on. You can see the host's ratings, reviews, and there is even an option to get a background check on hosts.
My first Couchsurfing experience was in Denver, Colorado. I stayed with a guy who lived in downtown Denver and the location was perfect!
If I had paid for a hotel on the same street, I would've been looking at hundreds per night. Instead, I snagged a bargain and got to see Denver from a local's perspective.
Bonus: How to make money overseas online
Last, but not least, you can always make money overseas online while you travel. We've compiled a list of 19 legitimate ways to make money online that you can start today.
Here are some of our favorites:
Traveling is unpredictable and will truly change you as a person
You'll frequently get lost and things won't go the way they were supposed to. You'll find that the best personal development happens when you're traveling abroad, especially if you're going solo.
If you've been thinking about taking a trip abroad either with other friends or soloing it — stop waiting and start doing! Travel is the one thing I guarantee you'll never regret.
See Also: How to Make a Travel Budget for a Stress Free Vacation
Alexis is a blogger over at FITnancials, a website dedicated to helping readers create a healthy lifestyle and gain financial freedom. On FITnancials, she has a free resource library filled with printables related to weight loss, meal planning, budgeting, and more.
More Cool Stuff