Photo Credit © Shutterstock Images
Want to learn new ways to make
extra money

?

Join the family to get updates from us and tons of cool freebies:
Our number one goal at DollarSprout is to help readers improve their financial lives, and we regularly partner with companies that share that same vision. Some of the links in this post may be from our partners. Here's how we make money.
Leveraging Your Money
Do you have a vision for your life?
Do you know what you want to be doing in the next 5 years?  Are you financially prepared to make that vision a reality?  Have you actively been taking steps to create the future you envision?  If not, why?
If the answer to any of these questions was "no" then it is time for you to learn how to leverage your money to create the life you want.
For many people the life they live and the life they dream of living are 2 separate things.
Maybe you envision having more freedom to do what you want. Maybe you would like to retire early to travel around the world.  Perhaps you'd like to pay for college for your kids.
Whatever the future looks like, are you actually taking the steps needed to create the life you want?
Related: Make Money At Home: 10 Ways To Make An Extra $1,000 Each Month
My Own Story of Leveraging Money
If you would have asked me prior to October 2014, I would have told you that our dreams of financial freedom were a long ways away.
I would have told you that there was no way we were going to create the future we dreamed of.  My husband and I dreamed of retiring early, traveling with our kids, and being able to attend our kids' sporting events as they got older.
---
Related: The Easy Way to Retire a Millionaire [Step by Step Guide for Millennials]
---
Prior to October 2014, we were not taking any steps to secure that vision for our future.
Then October hit and one trip changed our lives.  One conversation changed everything for us and we started taking actionable steps toward financial freedom.  We paid off $78,000 worth of debt in 17 months and we are still going strong.  We started a real estate business prior to that and honestly, that is when I really learned about how to leverage money.  These 2 times in our life were eye opening for me in terms of finances.

See all of your financial accounts in one place & set your budget.
Leverage in Finance: Learning How to Leverage Your Money
So in finance, what does it mean to leverage your money?
It means to use your money wisely and sometimes creatively in order to create the future you want.
When we started our real estate business, I started learning about creative financing to really get ahead in the real estate game. Our first real estate deal was financed by some cash we had on hand and a 401(k) loan we took out from my retirement account.  While that may sound crazy, it paid off in a big way.  We made that investment back and then some.
Stay with me here while I explain.
(Just as an aside… this is a big way to leverage your money, but you don't have to start this way)

Financial Leverage Example
Okay, so here's a financial leverage example of what we did:
We used $10,000 of my 401(k) to help with the initial cost of our first investment property.  We then fixed it up and charged $675 per month for the property.  We earned instant money once it was rented.  (We still have this property today.)  We have owned it for 4 years and have made over $32,000 on the property.  The best part is, it's already paid off, so we do not owe anything on it.
We also have the asset,  the house, which is estimated at $60,000.  So for my $10,000 investment (leverage) of my 401(k), we made $32,000 with renting it and if we sold it for $60,000 tomorrow, we just made $92,000 on that investment total.  Likely, if I would have kept my money in my 401(k), I would not have the same return.  That is leveraging your money on a large scale.
Related: 3 Important Life Lessons I Learned by Mowing Lawns
You Can Leverage Your Money on a Smaller Scale, Too
When we first started paying off our debt, we sold some of our stuff to raise money to put towards our debt. In other words, we leveraged our belongings.
We realized that material things would not make us truly happy.
And we realized that our ultimate goal of living more life and doing what we wanted to do would make us happy…not stuff.
You have to ask yourself what you truly want out of life.
Do you want to continue paying bills?
Do you want to be stressed about money?
Do you want to feel like you can never get ahead?
Or…
Do you want to have control?
Do you want to do something completely different with your life?
If the answer is yes, you need to get control over your money to put yourself in the best possible position to get what you want.
You can create the life you want, but you have to get your finances under control.
(If you are interested in learning more about this, check out the webinars I put together to talk about how to leverage your money. You can sign up for the webinars on my website).
4 Ways to Leverage Your Money and Make it Work for You
Sell stuff for the greater good
Sell stuff you aren't using to make your money work for you. What do you really want?
Do you want to be debt free?
Do you want to quit your job or start a business?
Is "stuff" really more important than your dream life?
Probably not.  Use the money you gain from the "stuff" to leverage your way to the life you want.
Find ways to make more money
More income equals more money to leverage for what you really want.
If you want to quit your day job and you want to stay home with your kids, check out online surveys to make extra money, research ways to make money on the internet, consider starting a business in your home or devise a plan to live off one income.
If you want to go to college and graduate debt free, apply for grants, scholarships, or work a job during school with the intent of being debt free once you are finished with college.
Use the money to create your future
What do you actually want for your life?  I know I asked that already, but it bears repeating.  If your life now is different than the life you want, start taking steps to create the life you want.  In regards to your finances, take every last bit of your income and know where that money is going.
The best way to leverage money is to pay off debt. If you want to pay for college for your kids, start saving the money.
You can control your money
I think it is easy to forget this.  You have complete control over where your money is going.  You can cut back in one area to make room for another.  What do you want for your future?  Use your money to build your future.
Leveraging your money is all about taking the money you have and using it as a building block to a future you want to live.  Whether you want to retire early, be a millionaire, or stay at home with the kids, there are so many ways to use the money you have now to create the life you want.
Like this article? Pin it!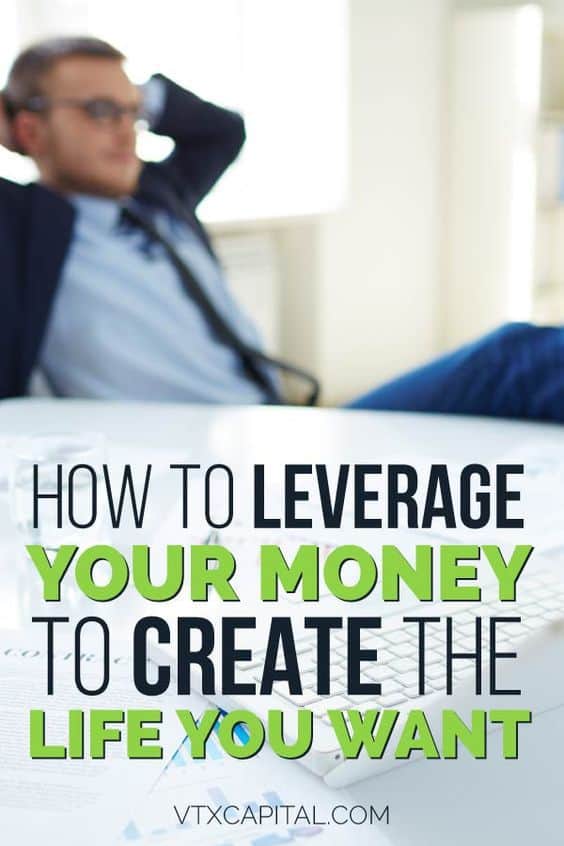 More Cool Stuff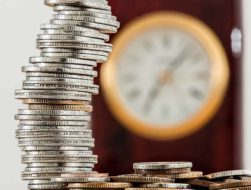 52-Week Money Challenge: How to Save $5,000 This Year
$5,000 is a lot of money. Wouldn't it be nice to have that extra amount sitting in your bank account to protect you against life's unexpected events? Whatever your financial goals, this money saving challenge can get you there faster.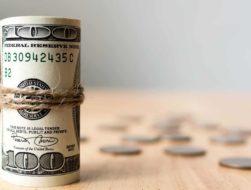 17 Easy Ways to Make $1000 Fast Legally
A 2017 GOBankingRates survey found that over half of Americans have less than $1,000 in savings. If you're in a bind for cash or trying to save money, here are 10+ simple ways you can make $1,000 in a week or less.