S_L | Shutterstock
Want to learn new ways to make
extra money

?

Join the family to get updates from us and tons of cool freebies:
Our number one goal at DollarSprout is to help readers improve their financial lives, and we regularly partner with companies that share that same vision. Some of the links in this post may be from our partners. Here's how we make money.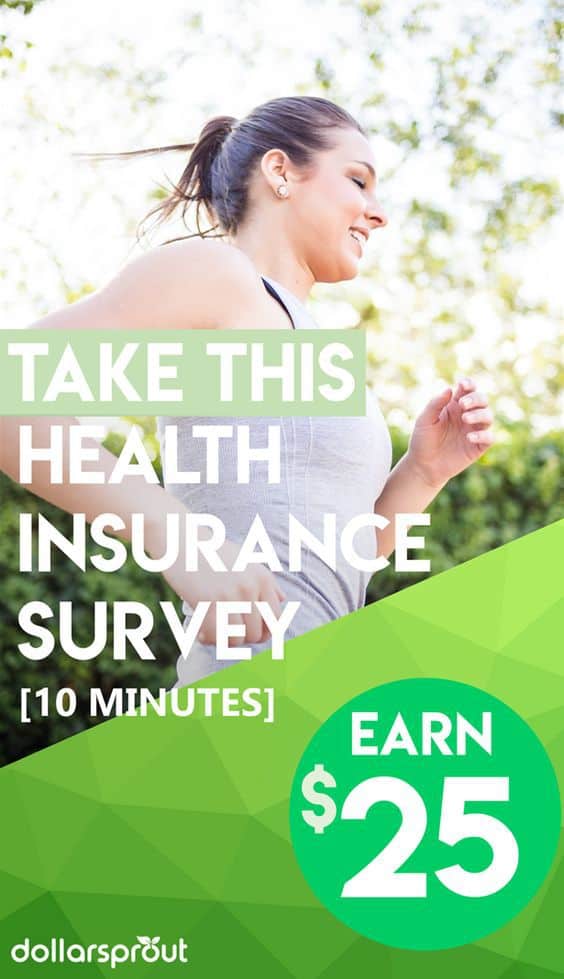 Have you ever been stuck on hold while calling your insurance company?
Tried to figure out how much your copay or co-insurance would be for a procedure?
Or, have you ever gotten a surprise bill because you accidentally went to an out-of-network provider?
These headaches seem to come with the territory where health insurance is concerned. But, what if that weren't the case and someone could be your health insurance "concierge"?
Meaning, someone else takes care of everything for you.
We recently came across a new startup that's taking on the role of "healthcare concierge" for customers (and making life a heck of a lot easier as a result).
Want to skip straight to the $25 survey?
Of course! Here's the 10 minute health insurance survey from JOANY that will pay you $25.
JOANY Healthcare Concierge
Health insurance has never seemed so confusing. Enter the JOANY survey, a health insurance match-making company whose main objective is to help consumers pick the best plan for their needs — in just 5 minutes.
JOANY is paired with major health insurance companies including Anthem and Cigna to make the purchase of your health insurance just as easy as every other type of transaction in your life.
Basically, think of them as customer advocates in all things healthcare, including finding the best prices for you and using AI help you make the most out of your healthcare plan.
Here's a rundown of what's offered: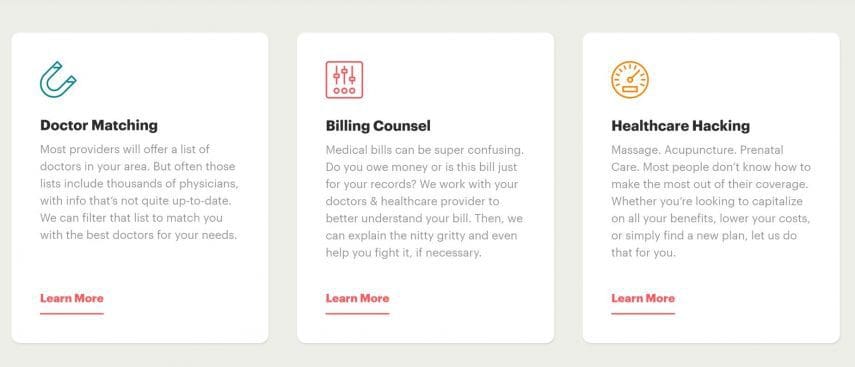 The service is free to you.
How? JOANY earns $12 per month on average from the insurance companies plans are purchased from (at no extra cost to the customer).
Clearly this business is a good brilliant idea. There is a clear need for this given how annoyingly confusing and expensive insurance is. And, there's no shortage of potential customers.  To be clear, they do have competitors. I'm guessing the machine learning they use (to power a magical matching algorithm that spits out personalized plan recommendations) is the new spin.
The company, headquartered in Los Angeles, has raised over $19 million in venture capital funding since starting the company in 2015. A big chunk of that comes from TechStars, which is the most popular startup incubator in the country. I say all that to say this:  they're not a random fringe scam startup. People have looked into their business model, financials, the whole bit.
Research Study ($25 for participants)
JOANY is currently in serious market research mode, putting those millions to work to build brand awareness and hone their offerings based on feedback from survey takers.
What's that mean for you? It means you have an opportunity to make a fast $25 by taking the JOANY survey!
If you meet these qualifications and complete the survey, you'll get $25 (choose between PayPal or Amazon gift card):
You bought insurance through your state exchange, Healthcare.gov, through a broker, or directly through a health plan like Oscar or Aetna for 2018.
You do not receive your health insurance through an employer.
You are not currently enrolled in a short-term plan.
You currently have this health insurance active.
You are not on Medicaid, Medicare or VA health insurance.
You do not receive your health insurance through your school/university.
You have not taken this research study using your current health insurer previously.
Important Note:
In order to be paid, they require you to upload a picture of your insurance card to verify you have a valid (active) plan that meets these requirements. Just something to be aware of.
What's in the JOANY survey?
The survey consists of about 55 questions. It took me less than 10 minutes.
The primary aim of this survey, like so many we talk about here at DollarSprout, is to learn more about customers or potential customers. The questions are relatively impersonal compared to many other surveys I've taken, so expect to see things like:
What would influence your decision to change insurance plans?
Are you familiar with insurance terms such as copay, co-insurance, and premium?
How confident were you that you understood the plan you signed up for this year?
How important is the cost versus benefits in your plan?
If your doctor changed provider networks, would you get a different insurance plan to keep seeing them?
How payment works
Upon completing the survey, I was told my answers would be reviewed within 48 hours and payment would be sent to my PayPal account. (I was also given the option to be paid via Amazon gift card).
Some things to consider about JOANY
Customer Service
After initially completing the survey and reaching the final screen, I waited for confirmation my answers had been reviewed (and my PayPal payment sent). Instead, I confusingly received an email stating I needed to complete the JOANY survey. I clicked on the link they sent me to do so, but it redirected to a page that didn't exist.
When I sent a chat message to the service team to ask for help, they were not completely clear in directing me what to do and disingenuous in their apology for the inconvenience. Reviews on their Facebook page are mixed, but more people post reviews when they're upset than pleased with anything; because of that, I can only say my experience was not a complete fluke, but it is probably also not a fair representation.
This signals they are still working out the kinks in their technology, standardized customer service protocols, and employee training. Given the crux of the company is effectively customer service, this is something I expect to evolve rapidly at the behest of investors.
Update: After this post was written, we had another team member, Jeff, go through the process to see if the experience was the same. He qualified for and completed the survey with no hiccups and received an email with the Amazon gift card about 3 hours later. Hopefully this is a sign that they are quickly improving their process!
Privacy
At the end of the survey, JOANY asks for you to share a picture of your current insurance ID card. If you are uncomfortable sharing this information, you might want to sit out this particular survey or taking a closer look at their privacy policies.
Per their FAQ, "Your information ONLY goes to the health plan provider that you're enrolling with. During the sign-up process, we keep your information in our system just in case the health plan needs it again. But as soon as it's confirmed that you are a part of the plan, we delete your information from our systems."
Conclusion
I'd like to leave you with a quick story. This is 100% true.
Earlier this year, I picked my dental plan using one of JOANY's main competitors. I loved being able to compare plans and prices on one screen. I checked the provider list for the insurance company (and plan) I planned to buy. My dentist was on the list, the price was right, the coverage seemed right.
Perfect! Add to cart!
I prepaid for the plan for the year and felt great about it.
Then I went to my dentist.
It turns out, in fact, I cannot use the plan I bought at my current dentist. The list was wrong. So, now I need to find a new dentist, or (this seems like a long shot) beg the insurance company to take mercy on me and let me somehow transfer my plan to another one and pay the difference.
If I had known about the JOANY survey, I could have asked more questions and probably gotten a much more personalized recommendation. C'est la vie!
Like this article? Pin it!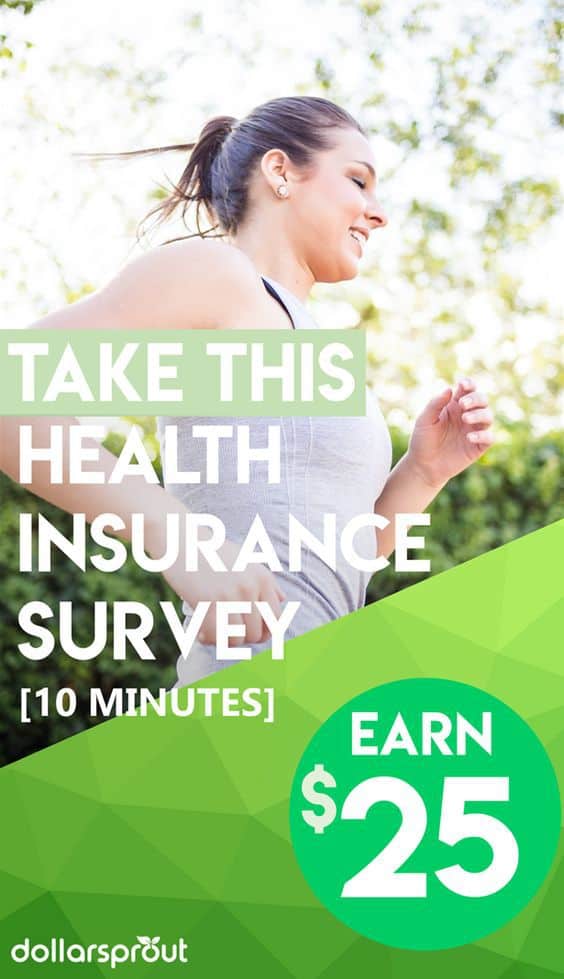 Summary
Reviewer
Review Date
Reviewed Item
Author Rating
More Cool Stuff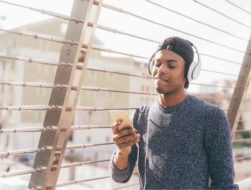 13 Best Places to Take Paid Online Surveys for Money
Did you know you can make money just by taking paid online surveys? Paid surveys are all the rage these days. If you haven't heard of them by now, you will see a lot more of them soon. These are our top picks.