goodluz | Shutterstock
Want to learn new ways to make
extra money

?

Join 1,000,000+ monthly readers in getting updates and cool freebies:
Our number one goal at DollarSprout is to help readers improve their financial lives, and we regularly partner with companies that share that same vision. Some of the links in this post may be from our partners. Here's how we make money.
Everyone wants a passive way to make money.
Some people start a dropshipping business, others create a blog. But many opt for a classic revenue stream: real estate investing.
If you want to know how to start investing in real estate you're not alone. There are over 22 million rental properties in the U.S, and 16 million are owned by individual real estate investors. And the need for rental properties is predicted to keep rising.
But should you get into real estate investing? There are a lot of questions to answer before you make that decision.
Is Real Estate a Good Investment?
Real estate has traditionally been thought of as a good investment. Median U.S. home values are up 3.8% since 2018 compared to general inflation's 2.3% increase. Real estate is also a "hedge" against inflation. You can increase rents prices every year while your mortgage stays the same.
For every advocate of real estate is a vocal critic who says it's not worth the hassle, and that you can get better returns elsewhere.
Ultimately, real estate is a good investment for people who enjoy it. If you love learning, treasure hunting for deals, analyzing properties, and working with a team of people, real estate might be a great investment strategy for you.
| | |
| --- | --- |
| Pros | Cons |
| Real estate appreciates over time | Requires a large sum to get started |
| Unique tax benefits | Tax benefits don't always apply |
| (Semi) passive income | Tenants & markets can be unpredictable |
| More control over investment asset | Requires lots of studying |
Even if you enjoy real estate, it may not be a good investment for you right now. If you're not financially stable enough to afford a down payment, closing costs, and basic repairs in addition to your personal living expenses, you should wait.
There are plenty of investment options to grow wealth, real estate is just one of them. If you're at a place where you're investing for retirement and you want to take your wealth-building to the next level then it's worth looking into how to start investing in real estate.
A Guide to Real Estate Investing for Beginners
It may take a lot of planning and studying, but if you follow certain steps, you can overcome the learning curve of how to get into real estate investing.
Step 1: Start Learning (and Don't Stop)
Before you get on Zillow and start browsing foreclosures, know what to look for from other experienced investors. Mistakes in real estate can cost you tens of thousands of dollars or more.
You can avoid some of those losses by gleaning the wisdom of those who've gone before you. Read books, listen to podcasts, find a mentor, and start networking with other real estate investors in your area.
Related: The Best Real Estate Investing Books for Beginner Investors
Step 2: Set a Goal
Figure out what you want from real estate. Are you looking to earn extra money while keeping your full-time job? Do you want to make enough to retire early? Or do you want to build a business that employs people?
Write down long-term and short-term goals that you can control. Getting clear on your business and income goals will help you choose the right real estate investment strategy and keep you from making deals that could tie up too much of your time or money.
Step 3: Choose a Real Estate Investing Strategy
Single-family homes aren't the only way for individual investors to get into real estate investing. Based on your income and time goals, you can choose a strategy that's right for you.
Crowdfunding
Real estate crowdfunding is the most passive way to invest in real estate and a great way to start if you don't have a lot of capital. Instead of asking one investor to lend a lot of money, crowdfunding allows large developers to raise capital through lots of smaller individual investments.
Companies like Fundrise and EquityMultiple allow individual investors to get started investing in real estate with as little as $500.
Related: Fundrise Review: Real Estate Crowdfunding Returns, FAQs, and More
House Hacking
House hacking is owner-occupied real estate investing for beginners and experts alike. You live in the property while renting out parts of it, essentially living for free or very little. Because you're occupying the property you don't need to put a 20% down payment on it, so it's easier to get started.
There are several ways to house hack including renting out rooms in your house, buying a multifamily property and renting the other units, or renting space or rooms on Airbnb.
Flipping
House flipping is a fast-paced strategy involving buying a property at a discounted price, fixing it up, and selling it as quickly as possible. While it can be a good way to make a huge profit, you need more money upfront to be successful.
Wholesaling
Real estate wholesaling is the process through which an individual or the 'wholesaler' finds a deal and puts a contract on the property with the seller. They then find a buyer for the property, usually another real estate investor, and assigns the contract to the buyer for a higher price.
The buyer pays the wholesaler and the wholesaler pays the seller, keeping the difference. This is kind of like a finders fee.
There's no renovations, additions, or even money invested in the property so the profit is lower, but there's lots of opportunity if you're good at finding deals. It requires a lot of patience, researching, and a network of investors who want deals.
Buy & Hold: Single-Family
In this strategy, the investor buys a single-family property, rents it out and holds onto it for a long time. You can fix it up with fixtures that are cheaper than if you're flipping, but you won't get a large cash return as quickly.
Many people get into this strategy of real estate investing by renting out their primary residence after they move. If you're not ready to invest now but know you want to in the future, treat your next home purchase like an investment.
Lisa Harrison was glad she turned her home into an investment property.
"It reduces anxiety because you don't have to go through the process of finding and bidding on a property," she said. "Also, you'll likely already have a mortgage on it so you get to skip that hassle too. But for me, the best thing about turning a current home into a rental is that you're familiar and comfortable with the property. You know all the quirks and how to deal with them."
Buy & Hold: Multifamily
Multi-family properties have two or more separate living units in one building. You can get a conventional mortgage for properties up to four units. You can also house-hack by living in one unit and renting out the others.
Buy & Hold: Vacation Rentals
If you want to know how to get into real estate that doesn't involve flipping or managing long-term tenants, vacation rentals could be a good option for you. Airbnb has made the vacation rental business easier than ever to get into.
Related: How to Make Money as an Airbnb Host
Step 4: Decide How Much Money You Need
Every strategy of real estate investing has its own starting price point. Wholesaling and crowdfunding require almost no upfront capital while flipping in some popular markets might require 100% cash transactions.
Real estate investor Dustin Heiner says the amazing thing about investing in real estate rental properties is that you don't need a lot of money to get started, but you do need some. For buy and hold properties, he recommends $10,000 to $15,000 minimum.
"There are ways to invest with no money down, but those are ridiculously hard, and I suggest staying away from those," Heiner said. "By starting with $15,000, you can have enough for a down payment on a $60,000 house that rents for $850 a month. After all your expenses, you can pocket $300 or more in passive income from this one property."
Step 5: Make a Plan
Now that you've chosen a strategy and have a savings goal, it's time to make a plan for getting there. Creating a business plan before you buy your first house will get you into the right mindset for investing in real estate. Your business plan should include:
Goals
Strategy
Timeline
Desired market
Property criteria
Marketing plan
Financing options
Exit strategies and backup plans
You can find more information on all the elements of a good real estate business plan by reading books and asking the real estate investors in your network.
Step 6: Start Saving
There are plenty of ways to save up for your first rental property. You can cut expenses and save a portion of your income, get a side hustle, raise funds, or sell your stuff.
If you want to speed up your journey, you can partner with another investor and split the costs. You'll still need to save some money, but a partnership can save you time, money, and open up more bank financing for more investments. If you go this route, hire a neutral attorney to legally protect yourself and your business.
Step 7: Analyze Locations
There's no perfect location to buy properties in. You can make deals work in expensive markets as easily as you could fail in affordable ones. The key is to find a location strategy that works for you.
As a real estate investor, you have two options when it comes to location. Buying properties close to home or long distance. Both have their pros and cons so it comes down to your preferences.
| | |
| --- | --- |
| Close-to-home | Long-distance |
| Familiarity with the market | Lack of familiarity with the market |
| You can view properties easily | Can find deals in less expensive areas |
| Save money by self-managing | Must rely upon service providers |
| Deals may be harder to find | More passive way to invest |
Do you like driving around, hunting for properties and want to be near your property? Or do you have a busy job and prefer to stay behind the computer and let others handle maintenance? Answering these questions will help you choose the right location.
Once you've decided to go local or long-distance, analyze neighborhoods, school districts, and street views of the location you're interested in. You'll also want to make sure there's job growth in the area. You can use data from the U.S. Bureau of Labor Statistics to see unemployment rates and regional job trends.
Step 8: Analyze Deals
When a property meets your location standards, it's time to determine if it's a good deal. There are a few rules you can run the property through to determine if the property makes sense and the maximum price you can buy it for.
1% and 2% Rules: Monthly rent should be approximately one or two percent of the purchase price respectively.
50% Rule: You can expect that 50% of your after-mortgage income will go to property-related expenses.
70% Rule: You should only pay 70% of what the after-repair value is. Used primarily by house flippers.
Remember that there are plenty of "rules of thumb" to determine a good deal, but they're more guidelines to rule out properties. You also have to take into account things like property taxes that vary from state to state.
"Every property and city/town are different," said Vicki Cook, a real estate investor with 26 years of property buying and landlord experience. "You have to do your homework and not just rely on a property meeting certain rules."
Step 9: Build a Team
New investors often try to go it alone when starting their business, but if you want to know how to invest in real estate successfully, experienced investors say it takes a village to succeed. Here are some of the people who should be on your team:
Attorney
Real estate agent
Lender
CPA
Title company
Escrow officer
Contractor
Property Manager
Also, build a team of fellow investors. Networking with your fellow investors can teach you the business of real estate, and they can also provide funding, deals, and accountability.
"Real estate investing is a team sport," Andrew Herrig said. "Some of the best deals I've ever done have come through relationships and working cooperatively with so-called "competitors."
Step 10: Buying Your First Deal
After reading the books, listening to the podcasts, talking with a mentor, and analyzing lots of locations and deals, the time will come for you to buy your first investment property. And you have to be ready to do it fast.
"You have to already know the intention of the property, your financial capabilities, your funding source and how you are going to analyze a property," said real estate investor Cody Laughlin. "The big money is made in being patient and analyzing a lot of deals through the same criteria and objectives until you find a great opportunity."
You'll have to be prepared to negotiate with the seller, a home inspection, and appraisal. Then you'll choose your financing option. A conventional mortgage is the most popular route, but you can also get a cash-out refinancing of your current home, a hard money loan, or a portfolio loan.
Step 11: Manage Your Property
Now the real work begins. If you're flipping the house. you'll need to work quickly to increase your profit. This might include hiring a contractor to oversee work.
If you're planning on turning it into a rental property, then you'll need to figure out how you'll manage it long-term. If it's nearby you can choose to self-manage. If the property is far away or you just don't have the time, you can hire a property manager.
Even once you purchase your property it's still important to keep saving for it.
"Each property is different, some require higher maintenance reserves or some have extremely high property taxes," said Kyle Kroeger. "Mistaking one line item in your projection can completely erode your returns. If you don't use a financial model for your properties, you are simply investing blind."
Step 12: Create Systems for Scale
Once you're ready to take a more hands-off approach, hire people and create systems you can hire people to replicate. This is where you might consider hiring a property manager even if your property is local.
"For someone who is committed to frugality, that might not sound like good advice initially," Wesley LeFebvre said. "However, I've been using the same one for 3.5 years, and it is by far the best money I have ever spent. I feel like I've saved more in money, time and headaches during that time than I would have trying to do it all myself."
You'll also want to create a marketing strategy to acquire more deals. Networking is the most powerful way to market yourself and your business, but traditional marketing like direct mail is still effective.
Anyone Can Start Investing in Real Estate
The beautiful thing about real estate in 2020 is that it's accessible to anyone who has a passion for it. You don't need a ton of money and you can find creative ways to finance and manage it.
But remember that there's volatility and unpredictability in every strategy and location. Tenants can skip out on rent, buyers can be hard to find, and hidden structural problems are some of the risks you take when investing in real estate.
In the end, once you know all the steps, and are comfortable with the risks, figure out how to start investing in real estate. The most effective things you can do are build a strong network with other real estate investors and cash reserves to weather the storms. They won't fix all your problems but they'll make the process much easier.
You May Also Like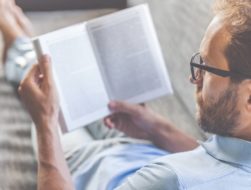 10 Best Investing Books to Read in 2020
The best investment books are a great way to introduce yourself to new strategies and expert opinions. Even if you're a seasoned investor, you can still learn from this list of the best investing books of all time.