Roman Samborskyi | Shutterstock
Want to learn new ways to make
extra money

?

Join the family to get updates from us and tons of cool freebies:
Some of the links in this post may be from our sponsors. Policy Page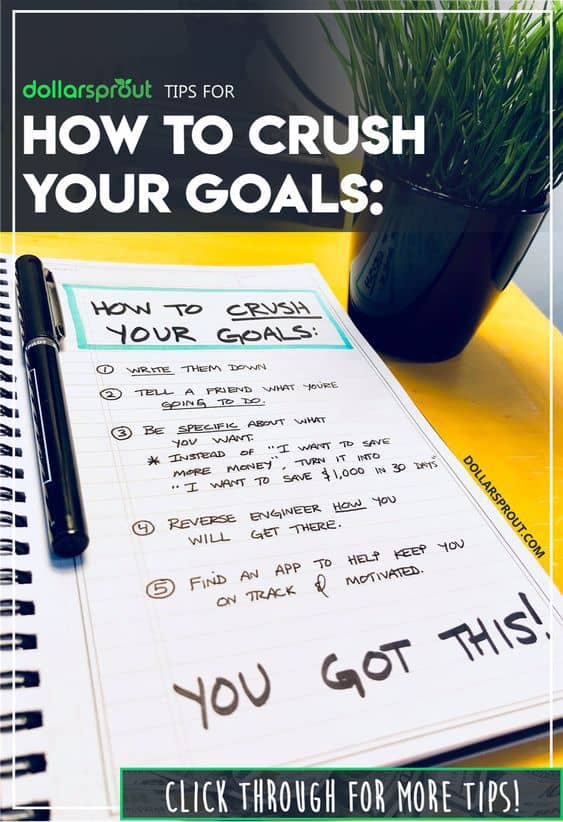 Ready to start crushing some goals?
These smart (perhaps even fun) goal setting activities for youth, college students, employees and adults might be just what you need.
You've already completed step one in the goal-setting process:
You recognized an area for improvement and you're acknowledging that you need to take responsibility for doing something about it.
It doesn't matter if your aspirations lay in fitness, finance, or anywhere else, self-improvement is a hugely popular industry. People are constantly looking for ways to better themselves.
But, the truth is, not many of us are actually any good at rising to the occasion and actually accomplishing set goals (think New Year's resolutions). We lack clarity and focus, and we are generally poor at setting objective, achievable goals.
Nonetheless, it doesn't stop some quarter million people each month from Googling something related to "goal setting activities":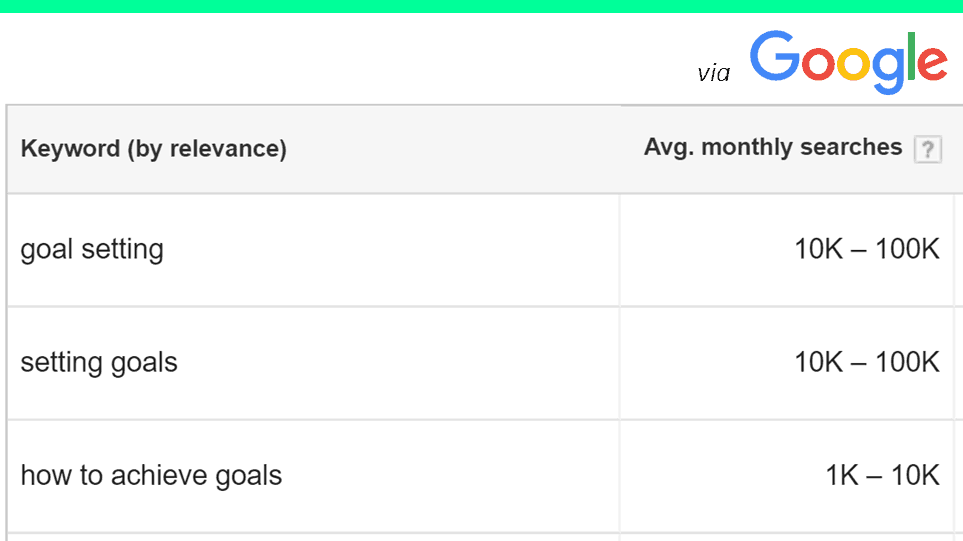 So if you are reading this, you are not alone.
Really, the numbers don't lie.
Thousands of people are looking for ways to finally lose that weight, make more money, live a happier life, have better relationships, get promoted, ask for a raise etc. Basically, we all just want to be just a little bit better. And fortunately, there's nothing wrong with that.
To make it happen, it helps to stack the deck in your favor.
Related: 20 Legitimate Ways to Make Money Online
5 Smart Goal Setting Activities for Youth, College Students, Employees and Adults
Here are 5 smart goal setting activities you may not have heard before but could end up being the difference between failure and success:
1. Write it down – the easiest of goal setting activities
And don't just write down what you think you can achieve. Write down what you would love to accomplish, no matter how crazy it may seem.
Why?
According to a study done by Dr. Gail Matthews, a psychology professor at the Dominican University of California, the simple act of writing down your goals makes you 42% more likely to achieve them.
Don't just write it down once. Write it down several times, and put notes in places where you will see them throughout the day (bathroom mirror, anyone?).
Completely soak your mind with reminders of what you want to achieve.
2. Tell a friend what you are going to do
Take note of how that is worded.
"What you are going to do."
Self-belief, maybe even delusion, is a huge part of goal setting. You have to believe in your own mind that you are going to get it done.
Add in the accountability of sharing your goals with a friend and you'll be even more unstoppable. Make sure your friend is the type who will actually call you out if you flake, though.
3. Be specific about what you want
Instead of saying "I want to save more"…
Set a goal for saving $2,100 in 21 days and work out a plan to get there.
Instead of "I want to lose some weight"…
Turn it into "I want to lose 10 pounds in 5 weeks, and here is how I'm going to do it."
Instead of "I want to make more money"…
Challenge yourself to make an extra $100 this week or complete 5 paid online surveys per day.
This is not the time to be vague and cryptic. Get it out there and make your goals clear as day.
4. Reverse engineer how you will get there
As annoying as some of those cheesy phrases are, the saying "a goal without a plan is just a dream" is spot on.
If you have a goal in mind that you want to reach, research what goal setting activities you'll need to complete to get there…and then research some more!
Here are some things you'll need to consider: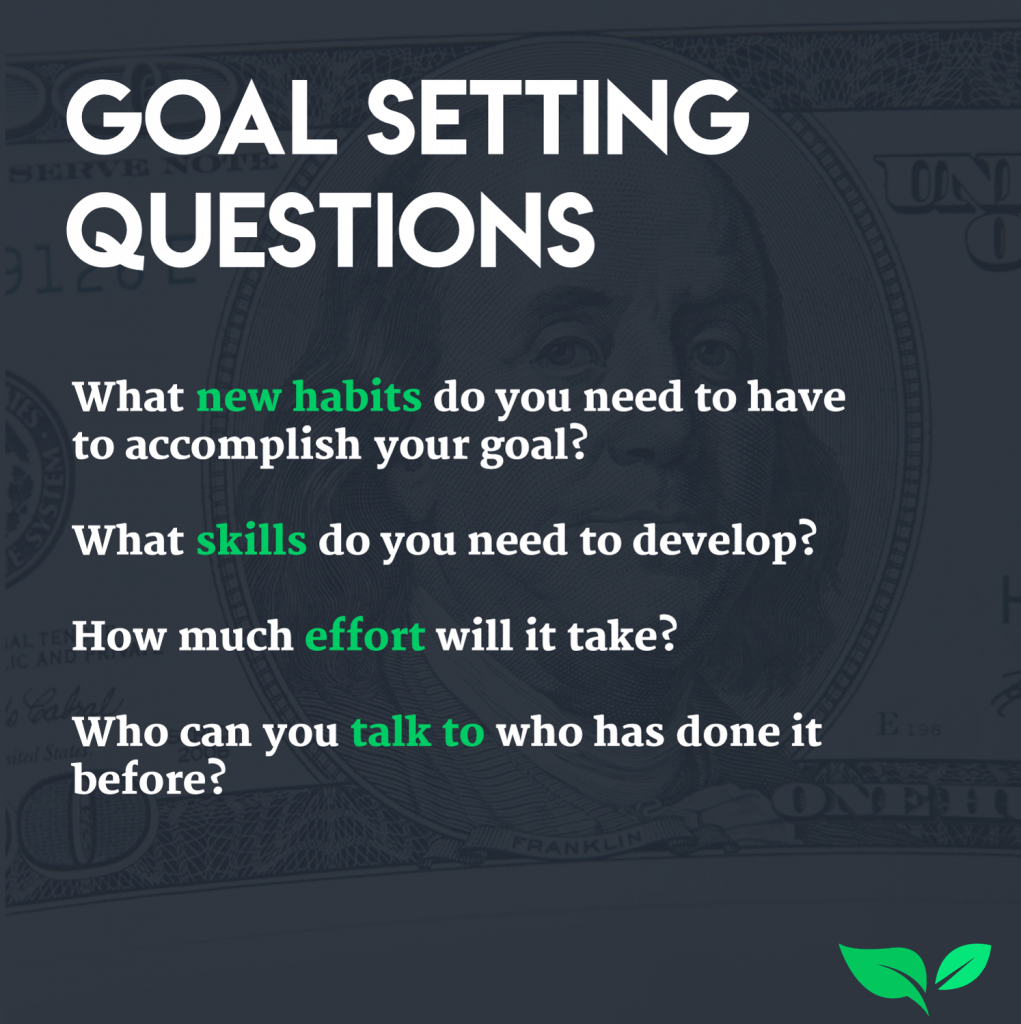 5. Use technology to your advantage
No matter what your goal is, there's an app for that. 
Apps are handy because they can help you track and monitor your progress towards your goal, which is a great way to keep you motivated. Think of them as your own accountability partner and coach, right in your pocket.
Pro tip: I usually am not a fan of push notifications, but these apps are the exception. I recommend enabling them so you are regularly reminded of your goals.
Here are some of our favorite goal setting apps:
Money
Fitness
General 
Shift the odds in your favor
Hard work and extreme discipline are irreplaceable in setting, achieving and reaching your goals.
Any goal worth having probably isn't going to be easy. But by employing one (or all) of the goal setting activities listed here you can hack your brain and increase the chances you'll actually follow through in accomplishing the goal you set.
What goal-setting activities have you tried? Let us know in the comments below!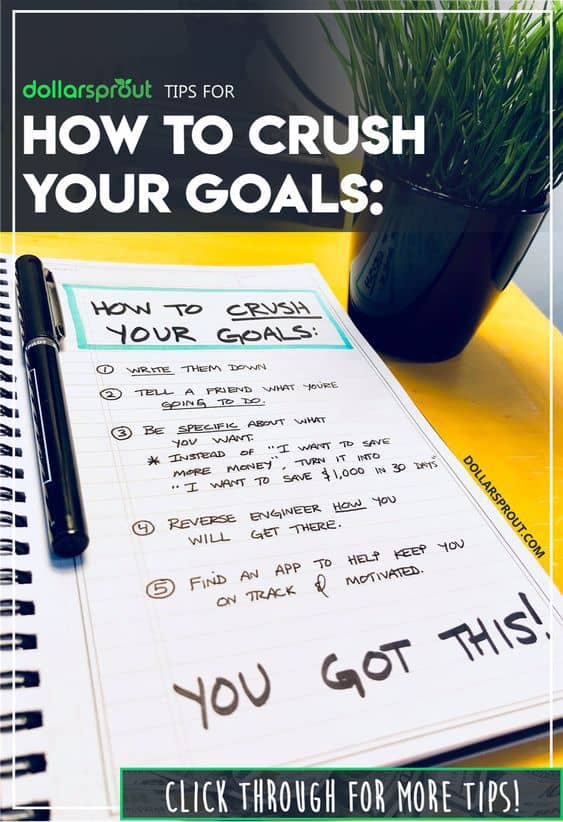 You May Also Like