nd3000 | Shutterstock
Want to learn new ways to make
extra money

?

Join 1,000,000+ monthly readers in getting updates and cool freebies:
Our number one goal at DollarSprout is to help readers improve their financial lives, and we regularly partner with companies that share that same vision. Some of the links in this post may be from our partners. Here's how we make money.
In our Healthywage review, we're going to tell you exactly how to get paid to lose weight.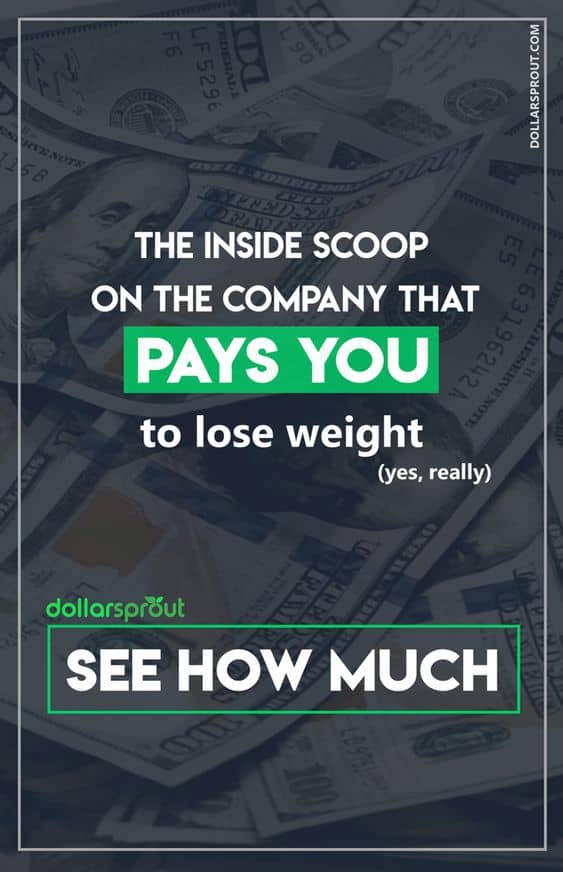 How many times have you told yourself you were going to lose those pounds?
That you're finally going to use that gym membership you've had for two years?
That this time will be different – you're really going to commit to your vision and achieve your weight loss goals!
And then…you don't.
Not because you don't want to, but because you just can't seem to keep up that gusto long enough to follow through.
You can't stay motivated.
Hey, I do that, too. We all do. It's much easier to keep commitments we make to other people, but not so much the ones we make to ourselves.
But what if someone was paying you to lose weight? What if you could potentially earn thousands of dollars just for meeting your weight loss goals?
Do you think you'd lose the weight then?
See also:  How to Meal Prep and Lose Weight for Under $50 per Week
Well when we heard there was a company claiming lately that you could get paid to lose weight, naturally we were skeptical and wanted to do a thorough review.
Who was it?
Enter: HealthyWage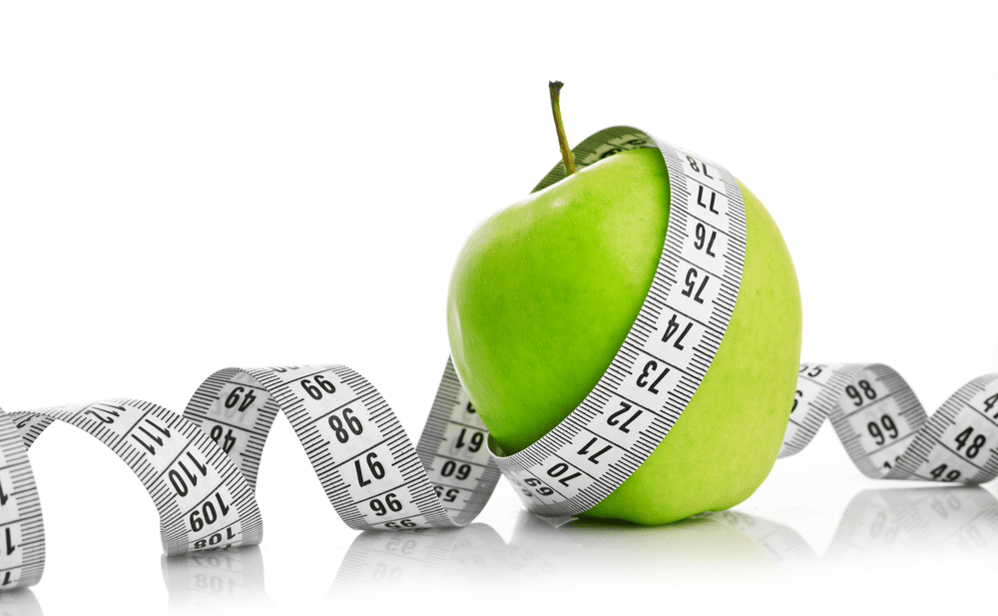 What is HealthyWage and how exactly do you get paid to lose weight with them?
To best understand how HealthyWage works think of it as a bit like gambling; you "make a bet", but the end result is fully in your control (meaning, there is no house edge).
Either you lose the weight and get paid, or you don't meet your goal and you lose your bet.
We reviewed their system and it's pretty straightforward:
Using the Healthywage calculator, decide how much weight you want to lose (minimum 10% of your starting weight), how much money you're willing to bet ($5 to $995 per month), and how long you need to reach your goal (6 to 18 months). Play with the numbers using the Healthywage calculator until you're satisfied with your prize (up to $10,000!!).
2. Sign up for an account to place your bet.
You'll need to answer a few questions about yourself (height, weight, waist size, etc.)
3. Verify your weight.
Don't head to the gym yet! Your weight loss timer doesn't start until you've actually verified your weight. In fact, you'll need to do this at least twice — once when you place your bet and again at the end of your wager period. Verification can be done from home by uploading a video to the HealthyWage website.
4. Lose weight, win money.
If you accomplish your weight loss goal, HealthyWage will pay you in cold hard cash. But if you don't, your monthly contributions will be used to support HealthyWage and pay future winners.
If you don't think the money alone will be enough to help you succeed, then you may want to consider joining a team. HealthyWage gives you the option to create your own team of 5 or make buddies with other HealthyWagers on a similar mission.
How is the prize calculated?
So it's still a bit of a mystery to us.
Basically, all the information you put into the HealthyWage Prize Calculator is run through a proprietary algorithm that considers your weight, BMI, the amount of time you want to lose your weight, time of year, etc.
The short answer: math magic.
The algorithm is constantly being updated and improved, so two people in similar situations could receive different prize offerings. But once you commit, your prize amount is set — there's no turning back.
However, you have the option to increase your earnings by referring others to the program. HealthyWage will put an extra $40 in your pocket for every friend or family member you bring on board.
Is this get paid to lose weight app legitimate or just another scam?
Nope. It's legit.
Since its inception in 2009, HealthyWage has been featured by some of your favorite news and media sources, including Good Morning America, NPR, and NBC's Today Show, just to name a few.
But how can a company afford to pay people for losing weight?
The ultimate goal of any for-profit company is just that — to make a profit. HealthyWage wouldn't exist if it wasn't pulling in cash from somewhere.
Can I get paid to lose weight free?
Don't worry, they're gettin' theirs. HealthyWage makes money from large corporate and government clients interested in new and creative solutions to weight loss.
See also:  15 Clever Ways to Make an Extra $100 this Week
Not to mention, although money is a great motivational tool, not everyone wins their bet. For non-winners (or non-losers, I should say), HealthyWage keeps the monthly wager set at the beginning of the challenge.
It's brilliant! So brilliant, in fact, we're a little bitter we didn't think of it first.
Why HealthyWage works
You could say that HealthyWage works because money motivates people, but we believe it's much greater than that. Many people probably sign up for the money, but they stick around and achieve their goals because of something better: the community (one of the pleasant surprises we found during our HealthyWage review).
HealthyWage provides more than a financial incentive for weight loss. Team Challenges foster a sense of community and add an element of positive peer pressure.
See also:  20 Ways to Simplify Your Life and Find Happiness 
Like I said, most of us have a harder time keeping commitments we make to ourselves. But if you're part of a team, suddenly you have an entire support system of people encouraging you to do something positive, and you're more motivated to accomplish your goals than you were when you were on your own. That's the powerful combination that is positive peer pressure + public accountability.
If you're going it alone, have no fear. You're not really alone. There are more than 40,000 people on the HealthyWage Facebook page happy to provide support and encouragement to you on your weight loss journey.
I mean, just look at all these positive vibes:
Wrapping Up our HealthyWage Review
The verdict is in: HealthyWage is as real as it gets.
You really can get paid to lose weight with HealthyWage. But just because it is legitimate doesn't mean it isn't without risk. Be smart about how much you wager.
Between the use of incentives, social support, goal-setting, technology and your own personal health and wellness record, HealthyWage empowers you to live a better life. And what's not to like about that?
Now our question to you: what will you lose — your money or your weight?
Like this article? Pin it!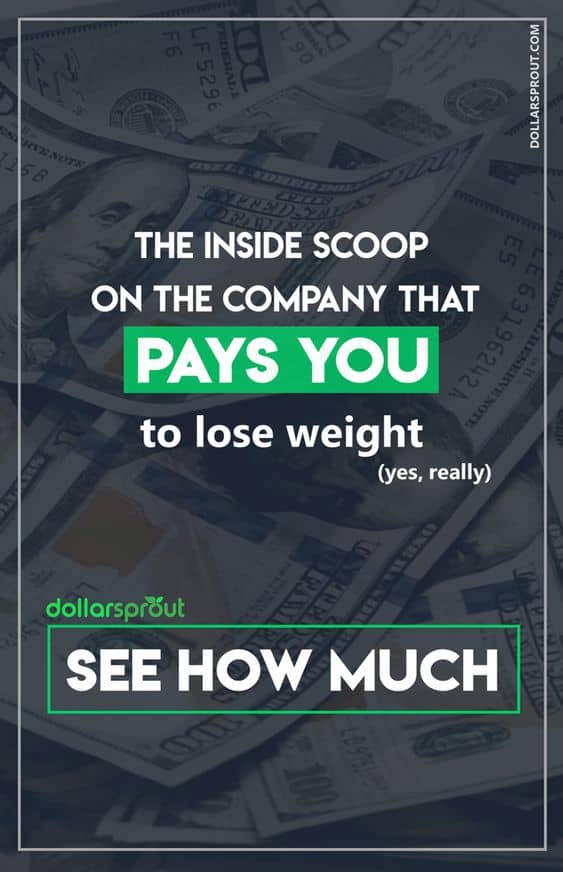 Recommended for You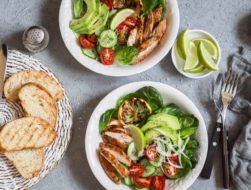 How to Meal Prep and Save Time Every Week
In just a couple of weeks, I went from being someone who hated cooking and never had the time… to making basically every meal at home. All because of meal prepping. Here's how I do it for less than $48 a week.