Dean Drobot | Shutterstock
Want to learn new ways to make
extra money

?

Join 1,000,000+ monthly readers in getting updates and cool freebies:
Our number one goal at DollarSprout is to help readers improve their financial lives, and we regularly partner with companies that share that same vision. Some of the links in this post may be from our partners. Here's how we make money.
What does free money mean to you?
For some, it's finding a dollar bill on the ground or winning a prize in a contest. For others, it means earning money through a passive income stream or winning the lottery.
Whatever your definition, one of the easiest ways to claim that money is through PayPal — an easy-to-use website and app that makes it simple and quick to transfer and receive funds electronically.
Companies know this and therefore offer several ways for consumers to earn "free" PayPal money for completing all sorts of different tasks. In some instances, "free" manifests itself as a depositable PayPal gift card after you've made an online purchase. In others, it's a cash payment for completing an offer or taking a survey.
Ultimately, free PayPal cash (for the purposes of this article) still means you'll have to do something small to earn it. To boost your balance, we did our homework and found 20 legit ways for you to earn free PayPal money.
A Note About Fees
When you receive money via PayPal from a vendor or customer, a small processing fee is often deducted. This means you won't always get the full amount you've earned from any of the vendors below.
1. Swagbucks
Swagbucks is one of the most popular ways to earn free PayPal money because it offers many different options for earning cash, including:
Surveys
Playing games
Watching videos
Signing up for third-party offers
Using the Swagbucks search engine
Shopping with certain partners, such as Expedia, Groupon, or Omaha Steaks
As you complete each activity, you'll earn SB (Swagbucks), which you can redeem for PayPal cash or other free gift cards. It's also a good idea to download the Swagbucks browser extension, which notifies you when you're shopping at an eligible site to earn cash back, and offers codes for free Swagbucks throughout the day.
Related: 14 Smart Ways to Earn Free Gift Cards
2. InboxDollars
InboxDollars is similar to Swagbucks, but offers a few different ways to earn free PayPal money:
Surveys
Using coupons
Playing games
Reading emails
Watching videos
Shopping with certain online partners
InboxDollars offers a free $5 sign up bonus, although you'll need at least $30 in your account to cash out. The InboxDollars website feels a bit dated with a boxy design and clashing color scheme, so it might not be as easy to use as some other websites.
3. PrizeRebel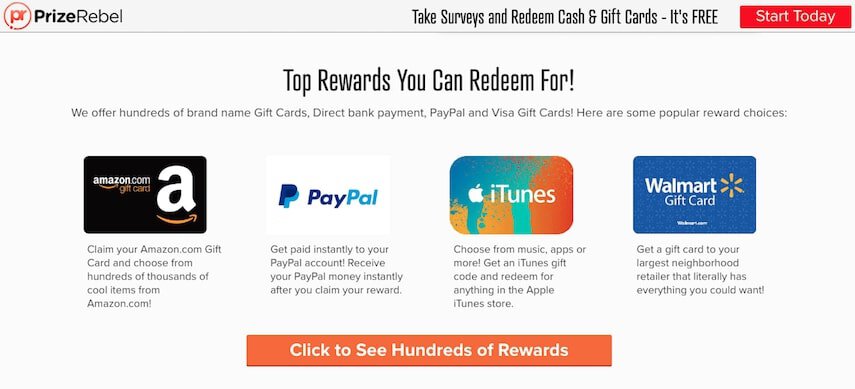 PrizeRebel offers fewer ways to earn points that you can redeem for PayPal cash:
Surveys
Watching videos
Completing small daily tasks
Signing up for third-party offers
Participating in raffles and contests
PrizeRebel tries to encourage you to earn even more points by offering rewards for daily points challenges and offering you more rewards for reaching higher levels, which you can reach by earning a certain number of points.
Points can be redeemed at a 1:1 ratio for PayPal money for as little as $5.
4. Survey Junkie
Survey Junkie is one of the most popular online survey sites and it features a simple, easy-to-navigate interface. As its name implies, the only way you can earn rewards on this site is by completing surveys, and there are plenty of them available.
Each survey is worth a varying number of points. Each point is worth $0.01, and you can redeem your rewards once you hit 10,000 points ($10). You can redeem your rewards for PayPal cash, a direct deposit into your bank account, or for e-gift cards.
5. MyPoints
MyPoints offers a few unique ways to earn bonus points, such as by creating your own monthly goals for number of points to earn or completing five activities per day. You can also earn a $10 Visa or Amazon gift card for free if you spend at least $20 with any of MyPoint's partner merchants within the first month of your membership.
Some activities you can complete to earn points include:
Playing games
Using coupons
Watching videos
Signing up for third-party offers
Using the MyPoints search engine
Shopping with certain online partners
One of the downsides of MyPoints is that the actual points value isn't so straightforward as the other websites. You can redeem $25 in PayPal cash for 3,970 points, for example, which works out to a per-point value of $0.006, rather than the customary $0.01.
Related: 25 Ways to Get Free Gift Cards from Amazon 
6. Pinecone Research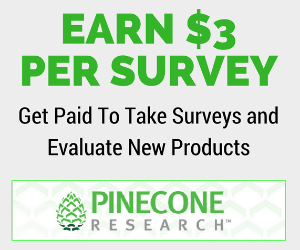 Pinecone Research is a bit unusual in that you can't just sign up for it whenever you want. You need to wait until the company is accepting new members, which it advertises through ads on various websites. But if you spot an opportunity, it might be worth signing up for.
Pinecone Research is a marketing research firm which means you'll have plenty of opportunities to complete surveys, and you may even be able to participate in online panels or product tests.
Pinecone Research offers payments through PayPal or by check, and you'll need to have at least $1.00' worth of points accumulated to cash out.
7. Ipsos i-Say
Ipsos i-Say is another popular paid survey site. Surveys are quick and easy to complete, although your selection of surveys may be somewhat less than on other websites.
Each survey is worth 45, 90, or 150 points, and each point is worth slightly less than $0.01 each if you choose to redeem your rewards through PayPal. You may get a marginally better value by redeeming your rewards in another form, such as Amazon e-gift card or for a virtual Visa gift card.
You can redeem your rewards for as little as $5 with most gift card options, although for PayPal cash you'll need at least 1,530 points to get $15.
Related: 13 Places to Take High-Paying Surveys Online 
8. GrabPoints
GrabPoints only offers a few ways you can earn points, including:
Surveys
Watching videos
Signing up for third-party offers
You can redeem points for PayPal rewards for as little as $3. You can also trade in points for gift certificates for a wide range of merchants, including Amazon and Visa, and points are worth a similar value for these options.
Each point is worth a minuscule $0.001, although after you factor in how many points you're rewarded for completing activities, you can earn a similar amount of PayPal money for your efforts as on other websites.
9. Rakuten
Rakuten was formerly known as Ebates. It's a cash-back website that offers you a percent of your purchase back in the form of either a paper check or a deposit into your PayPal account.
Payments are automatically made every three months as long as you've accumulated at least $5 in your cash-back balance.
The best way to earn cash back with Rakuten is to download its browser extension. That way, you're automatically notified when you're shopping on an eligible website, and you can make sure you earn cash back for your purchase with a single click.
Related: 9 Best Cash Back Apps to Use for All Your Purchases
10. Ibotta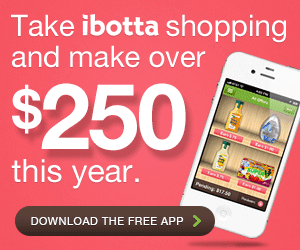 Ibotta is one of the most popular cash-back apps for grocery purchases. It features a smooth, easy-to-use interface that offers you cash back for certain purchases.
Most items you can earn cash back on are brand-name and thus more expensive, but Ibotta frequently offers rotating cash-back offers for certain generic food items like "milk" or "orange juice."
You can link your grocery rewards card so that the app automatically gives you cash back for qualifying purchases. However, this option can miss certain items and the linking process doesn't always work. In that case, you can simply snap a picture of your receipt in the app.
You can redeem your rewards once you reach a cash-back balance of $20 or more.
11. Dosh
Dosh is an easy way to get PayPal cash that runs automatically in the background. You'll need to download the easy-to-use app and also link your credit or debit cards.
Then, each time you make a purchase with a partner merchant, you'll automatically earn cash back that's credited to your Dosh account. Once you've earned $25, you can redeem it for PayPal cash.
12. Rover
If you love pets, Rover may be a good side hustle for you. You can use the website and its companion app to offer a wide range of pet care services, including boarding in your home or the pet owner's home, drop-in visits, walks, grooming, and doggy daycare.
You get to set your own prices and availability. Due to the popularity of the app, this is one of those side income ideas where you can make a good bit of money if you offer competitive prices and a quality service.
Any money you make through Rover can be paid via check or PayPal.
13. Airbnb
Airbnb is a popular way to earn extra money by renting out your extra space to travelers, but did you know that you can earn money as a tour guide, too?
With Airbnb Experiences, you can create tours, classes, and more to guide locals and out-of-towners alike in fun activities, and get paid for it. For example, you could offer a hiking tour of a unique local trail, cooking classes, or fitness activities.
Airbnb offers a number of different payment options. PayPal payments may not be available in all countries, although it does appear to be an option for U.S.-based hosts.
14. Getaround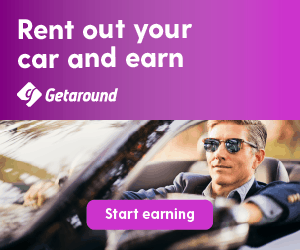 If you have a car that other people like or frequently want to borrow, you can take advantage of that high demand by listing it on the website Getaround. Getaround lets you rent your car by the hour or by the day.
If you're nervous about renting your personal vehicle, know that Getaround offers roadside assistance and a $1 million insurance policy on your vehicle and the occupants for each trip.
To sign up, you'll need to go through an onboarding process. You will also need to install a locking device on your vehicle so potential renters can unlock it with the app. This means you don't have to do anything except keep the car road-ready and set its availability schedule.
Payments are made via check or PayPal on the 15th of each month.
15. UserTesting
People who create websites often want to know how real, live people experience them, and that's where you come in with this flexible side hustle. With UserTesting you can be paid either $10 for a 20-minute recorded test of a website or $60 for a live one-hour conversation with a website creator.
You'll get paid seven days after each test or conversation.
You will need a few things in order to do this side hustle, specifically a computer with a microphone and the ability to download UserTesting's recording software. You'll also need to be comfortable sharing your honest your thoughts and opinions with the website's creator as you navigate through their website.
16. Task Rabbit
If you don't mind doing odd jobs for cash, Task Rabbit is worth looking into. With Task Rabbit, you can sign up to do anything from cleaning people's houses, helping with moving, walking dogs, or assembling furniture. You get to set your own rates and availability, and either apply for jobs or list your availability so potential clients can search for and choose you for a specific job.
To qualify you'll need to live in or near a major metro area, such as Seattle or Los Angeles. You'll also need to undergo a background check and/or credit check, and you'll have to pay a $25 registration fee.
17. Freelance Writing
If you enjoy writing, you can also earn money by writing articles for people. Oftentimes, your clients will pay you through PayPal.
You can take a course like Earn More Writing to get started or you can practice your writing skills by starting a blog. You can then use this as leverage to gain new clients. You can do this part-time while holding down a day job, or even full-time if you find enough clients.
18. YouTube Channel
A fun and creative way to earn money through PayPal is to start a YouTube channel. If you choose to monetize your channel with ads, your cash will be paid into your Google AdSense account, which will in turn be deposited directly into your bank account.
However, another popular way to monetize your YouTube channel is by working with partner companies and affiliates. Each of these companies operates on a case-by-case basis, and some of them may offer you payments through PayPal.
19. Social Media Influencer
Are you already posting a lot on Facebook, Twitter, or Instagram? If so, why not get paid for it as a social media influencer? You can still sign up to promote companies you enjoy using everyday through partnerships and sharing the content on your social media channels.
This is one of the easiest ways to earn free PayPal money. All you have to do is use the products in an authentic way and post a link. Then, when people sign up, you get paid. These payments are often small so you may need to attract a following, and you may need to reach certain payment thresholds with each company before you cash out your PayPal money.
20. Start a Blog
Starting a blog can be your gateway to many money-making opportunities that are often paid out through PayPal.
You can use your blog as a launching pad for your freelance writing business, or you can use it to become an influencer and recommend products and services for a commission. You can also offer coaching services through your blog or place ads on your website.
Most blog owners choose a range of options, but whatever you choose, starting a blog is a smart move to earn more PayPal money.
Can You Really Get Free PayPal Money Instantly?
Even though it's easy to earn PayPal money instantly through some methods, the truth is that it's not quite the same as getting truly free money. Whether you pay for it with your time, by spending money, by doing tasks, or some other way, you'll be trading something for that "free" PayPal cash.
It's also important to remember that not all methods pay off right away. Starting a blog or a YouTube channel takes a lot of time, energy, and even money up-front, and it may take quite some time before that investment pays off, if it ever does.
It's important to weigh your options carefully. Yes, you might earn more PayPal money this month by doing surveys. But if you have a way with words and a good story to tell, you might be able to earn more PayPal cash with a do-it-yourself option like freelance writing.
Find the best choice for you and your circumstances and start there.
You May Also Like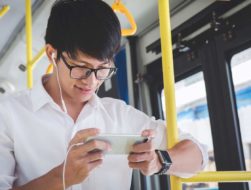 12 Legit Ways to Make Money Watching Videos
Whether you need some extra cash to pay off debt or fund a large purchase or are just looking for a fun side hustle you can do in your spare time, watching videos online is a great option.