Photo Credit | Aja McClanahan
Want to learn new ways to make
extra money

?

Join the family to get updates from us and tons of cool freebies:
Our number one goal at DollarSprout is to help readers improve their financial lives, and we regularly partner with companies that share that same vision. Some of the links in this post may be from our partners. Here's how we make money.
Aja McClanahan and her husband Kelvin were your typical middle-class American couple.
They had college degrees, a cozy home in the suburbs, and dreams of raising a family together. There was just one thing holding them back: over $120,000 in consumer debt.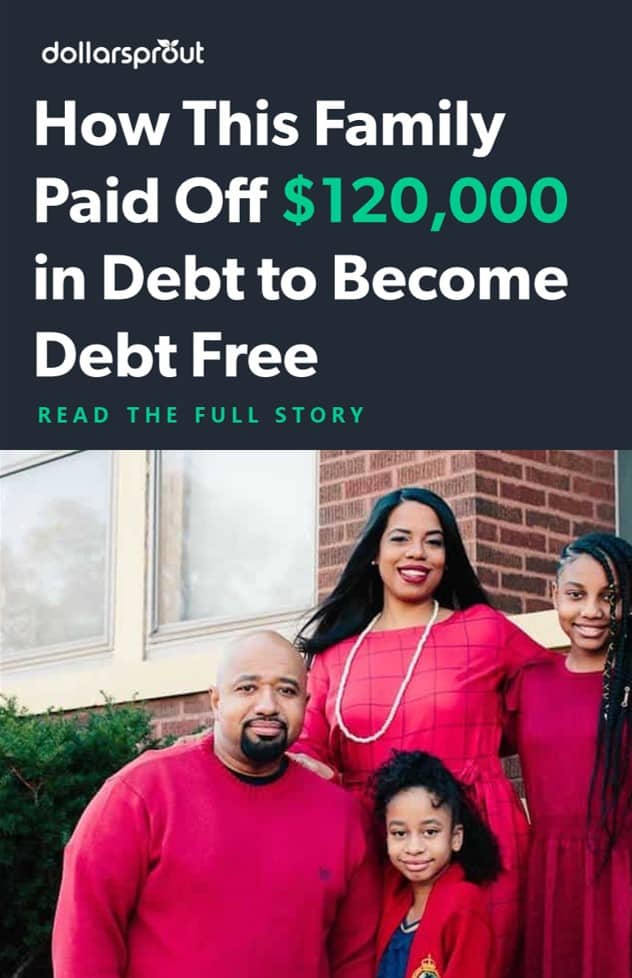 Considering that the average American household carries $137,063 in debt, they were on par with national statistics. Still, the weight of their debt gnawed at them more with each passing day.
"It was overwhelming," Aja told me. "When I had my first child, I knew that I wanted to stay home with her. By the time my second child came, I felt the urge to also homeschool our kids. With debt, it would be next to impossible to do these things."
So Aja and Kelvin made a decision that few in their position would even conceive; they would tackle their debt and pay off their loans early so Aja could stay at home with their girls.
Not only did they accomplish their goal of paying off all $120,000+ of their original debt. Along the way, they traveled as a family, learned how to leverage their skills to make more money, and overcame the inevitable challenges on the road to debt freedom.
How Aja and Kelvin Paid Off Over $120,000 in Debt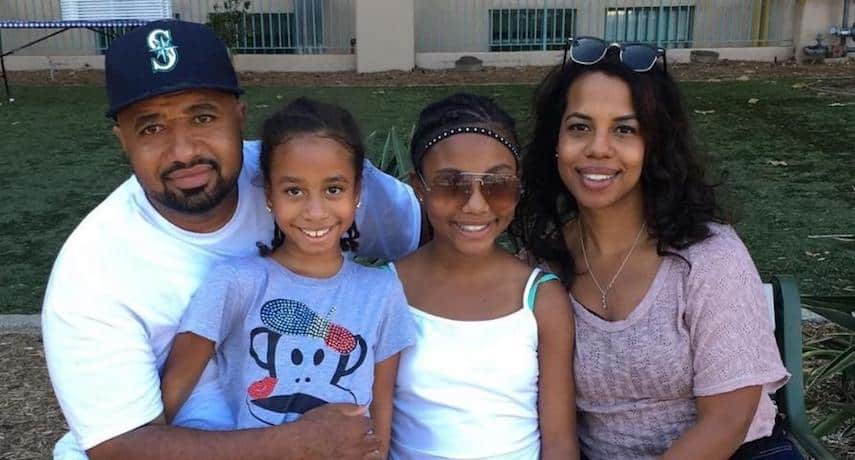 Getting out of debt was no accident for this couple — it was intentional. Here's how they made it happen.
Creating a Plan
Planning was a crucial element for Aja and Kelvin's success. Part of learning to manage their money wisely meant creating a spending plan (AKA budget).
Organizing their finances also meant becoming painfully familiar with their debt, including total balances, interest rates, and an overall plan of attack. In total, the couple's debt consisted of $60,000 in students loans, a $30,000 car loan, $20,000 in credit cards, and about $10,000 in miscellaneous debt.
With a full financial picture in front of them, Aja and Kelvin quickly realized their debt payments accounted for a large chunk of their take-home pay. "Part of decreasing our monthly expenses would have to be eliminating debt payments and interest. It was the only way I could stay home and homeschool my girls," says Aja.
Led by a shared vision, they got to work.
Next-Level Side Hustling
Aja looked for ways to bring in extra income. She began by selling things online using sites like Craigslist and eBay. In addition to that, she picked up sporadic consulting gigs for language tutoring and translation.
"I ran into a translation company that needed help with sales and I ended up installing their first CRM (a sales database)," Aja recalls. "From here, I actually worked with a number of other companies and built a home-based business implementing databases for small businesses and nonprofits."
Aja used the profits from her new business to expedite the couple's debt payoff plan.
"Once extra money began to come in, we had to be very intentional about how we spent it," Aja says. "The budget was our roadmap to allocating additional payments towards debt."
Taking Drastic Measures
Increasing their income wasn't the only strategy this couple used to pay off debt. In order to accomplish their goal as quickly as possible, Aja and Kelvin knew they needed to tackle their debt from both ends. So they started looking for ways to decrease their spending.
First, they looked for quick wins. They cut the cable, stopped eating out as much, shopped secondhand, reduced their insurance rates, and used hand-me-downs whenever they could. But none of this was going to get them to their goal as quickly as they wanted.
So they took drastic measures.
"Our 'claim to fame' is that we moved to the inner-city of Chicago (where we still live) to kick our debt repayment into high gear," Aja told me. At first, the idea of moving their children to a high-crime neighborhood was offputting. However, the more they thought about it, the more it made sense for them.
With the lower cost of living, Aja and Kelvin would be able to put even more money towards their debt. "We took the deal and paid the last of our debt three years after moving in," Aja says. "Our plan was to pay off debt then move. However, we got really connected to our community and neighbors."
The McClanahan family still resides in inner-city Chicago, where geographic arbitrage allows them to enjoy a higher quality of life than their former suburban neighborhood.
Facing Setbacks
On the road to debt freedom, Aja and Kelvin experienced a fair share of unexpected setbacks. When they began their journey, they were working with only one income.
They also faced the challenge of learning to say 'no' to things like dinner outings or travel excursions. Aja tells us, "It just wasn't in the budget. Many people didn't understand why we had to say "no" to some invitations and took it personally."
But in the end, they were too focused on their mission to be swayed.
Moving came with its own set of difficulties. Shortly after relocating to inner-city Chicago, the couple's outdoor air conditioning unit was vandalized. Although temperatures were at a record-breaking high that summer, the couple wasn't willing to pay the $3,000 to have it replaced.
It was a grueling sacrifice for Kelvin, who worked outside at the time. However, the couple found a temporary alternative.
"My father brought over a window unit and we all piled into one room at night that summer," Aja says. "It was not comfortable but we were able to pay off our debt about a year later."
The Freedom of a Life Without Debt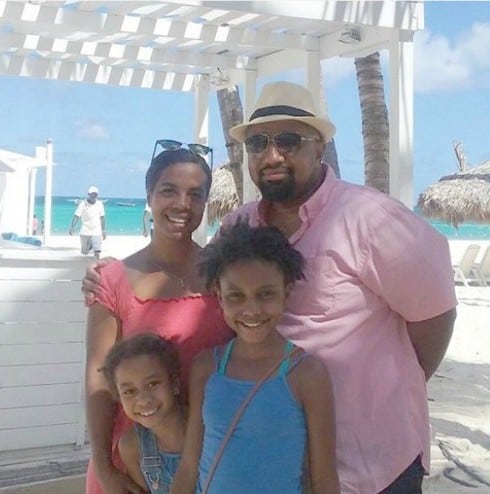 Paying off their debt has given Aja and Kelvin the time and resources to pursue what matters most to them: creating the best life possible for their daughters.
Nowadays, Aja enjoys raising their two girls at home as a work-from-home parent. They have the opportunity to travel as a family and have even begun investing in real estate, paying for their most recent property in cash. Although they technically went back into debt to finance the renovation, Aja says the couple has a plan in place to pay off the loan in five years or less.
"The last time we were in debt, it was all consumer debt without an asset to speak of," Aja says. "This time, we will be building equity in an asset and cash-flowing through rental income. I'm ok with this trade-off for now."
Today, Kelvin and Aja are able to save for their own projects while also setting aside funds for their children's education. Aja says at their current rate, their daughters will have money to pay for college and additional savings to put towards their first home.
"To have choices with your time and life can be a freeing thing and change your family for generations to come," Aja says. "I wish everyone could experience this. It's been an amazing journey."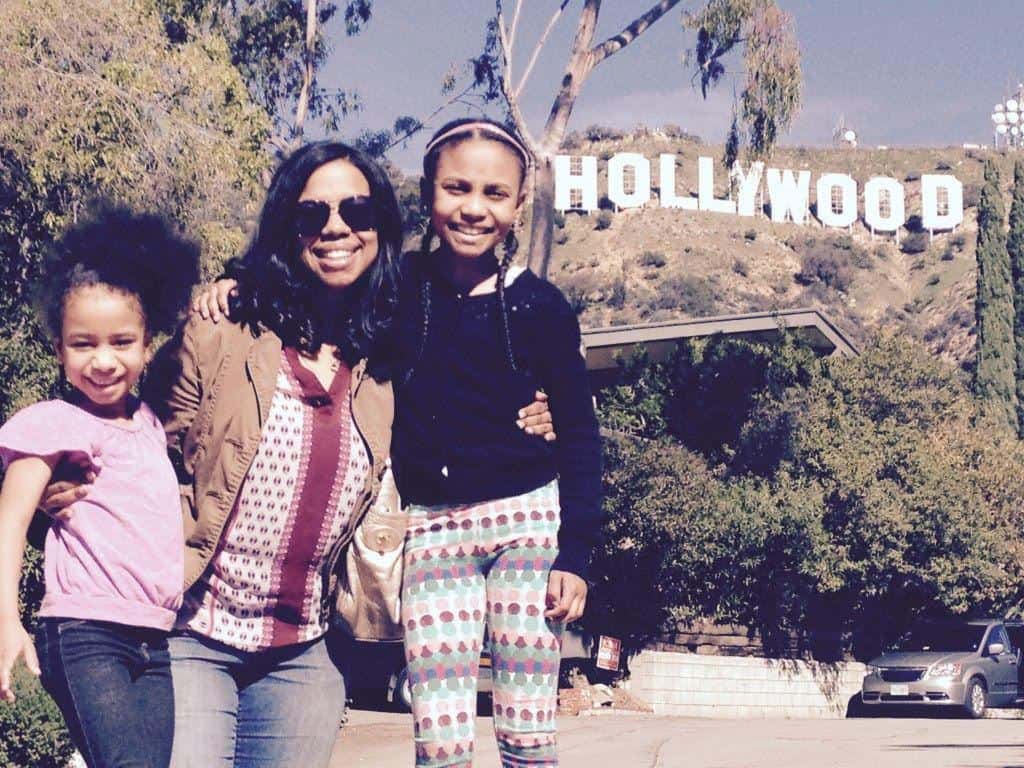 ---
Aja McClanahan is a blogger, writer and author of the book, Manage Your Money to Become Debt Free: A Guide on Dumping Debt for Good. Aja writes on her blog, Principles of Increase, as well as for various other websites. She majored in Economics and her personal story of getting out of over $120,000 in debt has been featured in Yahoo Finance!, Market Watch, Kiplinger's, and other well-known media outlets.
More Cool Stuff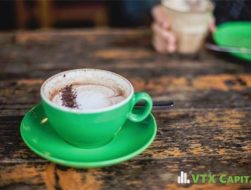 100+ Clever Ways to Earn Extra Money in 2019
A big reason why Ben and I started DollarSprout was to help people learn about different ways to make extra money. From simple gigs on the side to launching full-blown startups (and everything in between), we cover it all. Earning extra money is something that really can change your life. Money can buy you freedom…