G-Stock Studio | Shutterstock
Want to learn new ways to make
extra money

?

Join 1,000,000+ monthly readers in getting updates and cool freebies: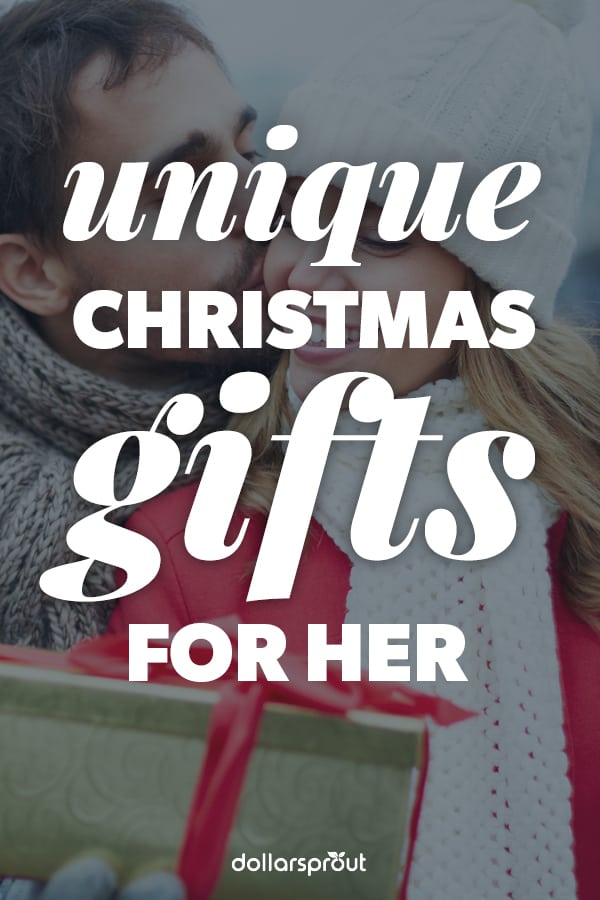 Whoever said Christmas is the most wonderful time of year never struggled to find the perfect gift.
A gift should be personal, unique, and affordable. Sometimes that feels impossible to find, but it doesn't have to be if you think about what the person really wants.
I like a practical gift.
One of the most memorable gifts I've received recently was a dry-erase elephant figurine. Because "an elephant never forgets," this ceramic elephant serves as a whiteboard to jot down items I need from the store. It's also an ideal place to leave special notes for my family and is an excellent conversation piece.
But everyone is different. Some women might want a traditional gift while others might enjoy a gift that's more creative or whimsical.
Whatever the woman you're shopping for prefers, this list will help you brainstorm some ideas.
Cute Christmas Gifts for Her
The best Christmas gifts for her don't have to blow your Christmas budget. Narrow down the options by keeping her style and interests in mind and don't be afraid to get creative.
1. Custom Pet Portraits
2. Fuzzy Socks
3. Face Masks
4. Instax Camera with Film
Related: How to Find Cheap Christmas Gifts (Step by Step Guide)
Romantic Gifts for Her
Romantic gifts can be a good choice for wives and girlfriends, especially if you want to show that you still appreciate her years later.
5. Framed Wedding or Family Photos
6. Spa Package
7. What I Love Book
8. Flower Subscription Service
Related: 40 Christmas Gift Ideas for Mom
9. Jewelry
Fun Gifts for Her
Sometimes the best Christmas presents for her don't fit in a box. Groupon has discounts on entertainment, attractions, and other experiences that are also easy on your wallet.
10. Concert Tickets
11. Wine Tasting
12. Cooking or Baking Class
Related: 40 Christmas Gift Ideas for Dad
13. Escape Room
14. Dessert and Wine Pairing
Unique Christmas Gifts for Women
Some women are more difficult to shop for than others. Consider giving an unconventional Christmas gift to match the unique personality of your girlfriend, wife, mom, sister, or friend.
15. Ancestry DNA Kit
16. Charity Donation
Related: 25 Ways to Get Free Amazon Gift Cards
17. Monogrammed or Custom Jewelry
18. Marquee Light Box
19. Map of Her Hometown
20. Felt Board
Related: 14 Easy Ways to Get Free Gift Cards from Online Stores
21. Custom Jersey
22. Memory Box
23. Desk Name Plate
DIY Christmas Gifts for Women
The best gifts for her don't have to cost a fortune. If you're low on cash, take a DIY approach or explore other options to save money on Christmas gifts while still giving a considerate present.
24. Hot Cocoa Mixes
25. Toffee
26. Bath Bombs
27. Sugar or Salt Scrub
28. Truffles
Related: 9 Best Cash-Back Apps to Save on All Your Shopping
29. Lip Balm
30. Microwavable Heat Packs
31. Jam or Preserves
32. Hot Sauce or Hot Pepper Jelly
Related: 15 Best Deal, Promo, and Coupon Sites to Bookmark 
33. No-Sew Fleece Blanket
More Christmas Gift Ideas for Girls
Still at a loss for what to get as a Christmas gift for her? Even if you waited until the last minute, the perfect gift is out there waiting for you to find it.
34. Candles
35. Pajamas
36. Tumbler
Related: 13 Best Survey Sites that Pay Cash for Your Opinion
37. Coffee Mug
38. Bath Robe
39. Book or Journal
40. Gift Card
Christmas Gifts for Women Don't Have to Cost a Fortune
Christmas is a time where overspending is easy, especially when you're trying to find a gift she'll love. Set up a sinking fund in advance to help cover the cost so you're not going into debt buying Christmas gifts.
Look through the ideas in this list and find which one works best for your budget. When you're ready to buy, check out the best shopping apps to save money and earn cash back at sites like Rakuten and Raise.
Don't wait until the last minute. Start shopping now to snag the best deals and allow plenty of time for shipping.
Up Next: 20 New Years Resolution Ideas to Make 2020 Your Best Year Ever
You May Also Like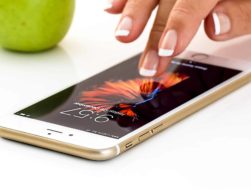 10 Best Shopping Apps for Epic Savings in 2020
Raise your hand if you love having the convenience of shopping on your mobile device? If that's you, these shopping apps are the perfect addition to your smartphone. Easily shop on the go while snagging the best price with every purchase.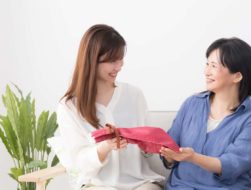 40 Best Christmas Gifts for Mom
There are many Christmas gift ideas that your mom is sure to appreciate. And, believe it or not, a lot of them are quite affordable so you don't have to break the bank to put a smile on her face.