Photo Credit [copy] Shutterstock Images © Shutterstock Images
Want to learn new ways to make
extra money

?

Join the family to get updates from us and tons of cool freebies:
Online banks — especially online savings accounts —  have become increasingly popular over the past few years.
According to a recent Statista report, the number of online banking customers in the U.S. rose by nearly 24 million from 2014 to 2018. That number is projected to increase even more in the coming years.
So, what is it about online banks that have customers signing up in droves?
» Jump straight to our top bank listings.
Benefits of Online Banking
Higher interest rates: Online banks have lower overhead (since they have no physical branches, bank tellers, etc.). Having fewer expenses typically means that online banks are able to offer significantly higher APYs to customers than traditional brick-and-mortar banks.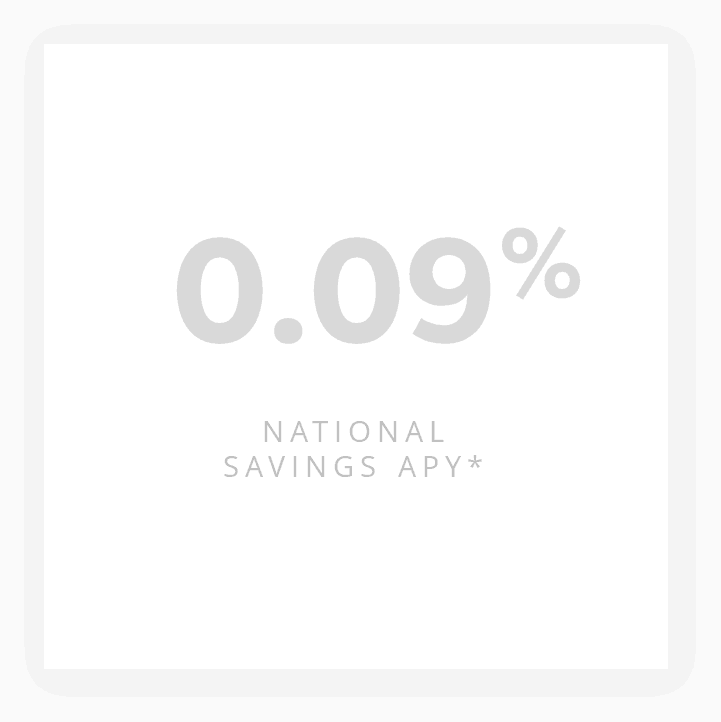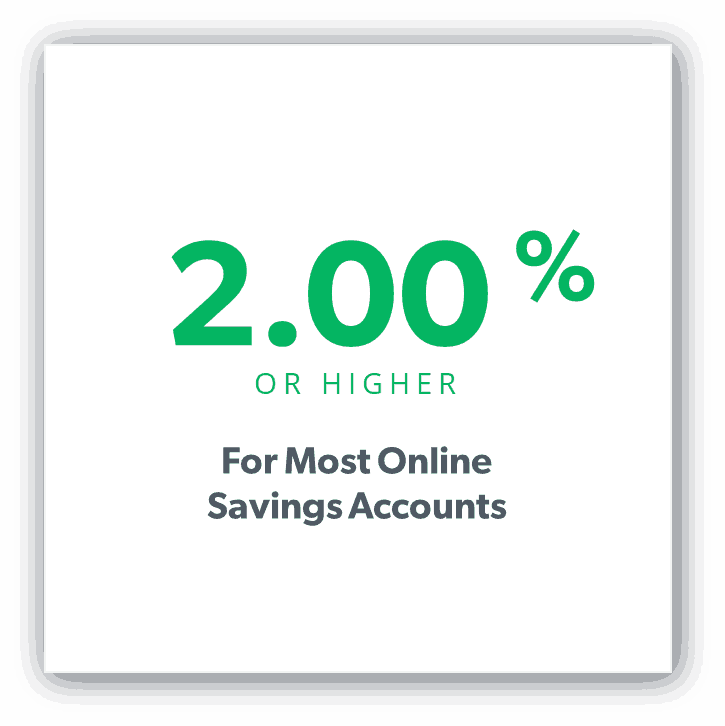 Lower fees: Another perk of lower overhead is that online banks aren't forced to nickel and dime their customers as much on extraneous fees.
Convenience: Driving around town to find a branch location for your bank, only to find that they close at 5 o'clock and aren't open on weekends, is a pain. Many online banks are open 24/7, and you can access everything you need from your smartphone or computer.
Comparing the Best Banks
Editorial Disclaimer: Please note that, although we regularly update this page, you should research a bank's website to get the most up to date information available (including information on annual percentage yields). Some of the links from this page are from paid partners of DollarSprout. Here's how we make money.
Popular DollarSprout Banking Reviews
CIT Bank 2.30% APY (tiered) – By rewarding people who actively add to their savings, the CIT Bank Savings Builder Account helps people build their savings account's balance while building good saving habits, giving it a strong leg up on the competition.
»Read DollarSprout's CIT Bank review
Discover Bank 2.05% APY – If you're not sure about online banking, using a reputable, established company like Discover Bank should offer some peace of mind. Zero-fee savings, checking and money market products, along with industry leading interest rates, make Discover Bank a great option for online banking.
»Read DollarSprout's Discover Bank review
Synchrony Bank 2.25% APY – Similar to other banks on this list, Synchrony Bank offers an annual percentage yield that is significantly higher than the national average. If you are looking for a high yield account to grow your savings, but also want ATM access to your funds, Synchrony is worth looking into.
»Read DollarSprout's Synchrony Bank review
Ally Bank 2.10% APY – Ally offers high rates, low fees, an easy-to-use app, and great customer service. $10 in ATM fee waivers each statement makes it easy to use any ATM you want, and their 24/7 customer support more than compensates for the lack of physical branches.
»Read DollarSprout's Ally Bank review
Barclays Bank – 2.10% APY – Barclays has no physical branches in the United States, but makes up for it with a very competitive annual percentage yield. There are no monthly fees and no minimum balance you must maintain. Learn More.
Other Top Rates:
MySavingsDirect – 2.40% APY
CIBC Bank USA – 2.39% APY
Citibank – 2.36% APY
Citizens Access – 2.35% APY
PurePoint – 2.35% APY
Goldman Sachs Bank USA – 2.15% APY
American Express National Bank – 2.10% APY
Drawbacks of Online Banking
Cash is difficult: If you regularly deposit and withdraw cash from your bank account, you might find online banking inconvenient. Because there are no physical branches, it's not possible to walk into the bank and deposit cash. Some online banks belong to ATM networks, but these ATMs may be harder to find than major banks' ATMs.
Less personal service: Of course, online banks typically have a customer service hotline or online chat service. But with online banks, you don't have the option of walking into a branch and sitting down face-to-face with a banker.
You can read more about the pros and cons of online banking here.
Combining Online Banks with Traditional Banks
If you aren't ready to fully commit to online banking, you may want to consider a hybrid approach.
For example, you can use an online bank for most of your everyday banking needs but still keep a small savings or checking account at a local bank or credit union for when you need access to cash or in-person banking services.
The good news is that no matter what your preferences are, there's a banking style out there that's right for you.
How to Open a New Online Savings Account
1. Get Your Documents Together
In particular, you may need these documents:
Social Security Number or Social Security Card
Driver's License Number or Driver's License (or other state-issued ID)
If you're not a U.S. citizen, you may also need to scan and send in your immigration papers.
2. Research and Choose an Online Bank
You can't go wrong with any of the banks featured on this page. They are all FDIC insured and they all offer great Annual Percentage Yields (APYs), so find one that suits you and move forward.
3. Complete Your Application
You'll need to provide the documentation you gathered earlier in this step as well as details about yourself such as your name, address, and phone number. If you're applying with a credit union, you'll need to provide proof that you meet the membership criteria.
Some banks require you to mail in a page with your signature on it so they know what it looks like. You may have to print out and mail in a form or wait for them to send you a form with a stamped envelope to mail back. This can take a few days to process, so keep this in mind if you're looking for a bank account you can open and start using quickly.
4. Fund Your Account
The last step is to make an opening deposit. The easiest way to do this is by linking your current bank account by providing your new bank with the necessary routing and account numbers.
Some banks will make a small test deposit of $1.00 or less into your account to verify that you actually do own the account. If this happens, you'll then need to go back to your new bank and report the exact amount of the deposits to confirm the link between the two accounts.
From there, you can deposit as little or as much as you want into the new account and close your old one if you wish.
Start Saving!
Finding the best online savings account doesn't do much good if you aren't committed to making saving money a habit.